San Diego Padres 2019 Betting Odds, Preview: Not Contenders … Yet
Credit:
Jayne Kamin-Oncea-USA TODAY Sports. Pictured: Manny Machado.
The Padres shocked everybody by signing Manny Machado to a 10-year deal, but their team still needs work -- especially their pitching staff.
With the MLB's best farm system, the Padres will be unveiling some highly touted prospects over the next couple of years, including a few in 2019.
They won't be a contender yet thanks to a subpar rotation, but their front office has tons of trade chips to use to bring in help in the coming seasons.
Original analysis published on Mar. 1. 
The 2019 San Diego Padres: Probably still a losing team.
The 2022 San Diego Padres?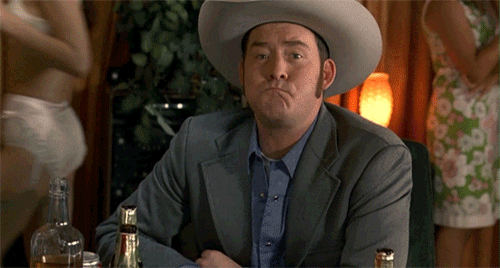 The Padres haven't been relevant for a long time, but they will be. It's not if; it's when…and probably not quite yet.
2018 Results
Record: 66-96 (-11.0 units), 81-80 ATS (-10.3 units)
Over/Under Record: 78-78-5
Preseason World Series Odds: 250-1
Win Total: 72.5
Most Profitable Starter:  Tyson Ross (12-10, +3.3 units)
Note: Not all records add up to 162 games due to rain-shortened game
You don't see many 66-win squads go out and spend $300 million on a free agent. I think it's safe to say this is the only instance of that ever happening.
San Diego's offense was the third-worst in baseball last season and its pitching the 10th-worst. If you're going to be terrible at one aspect of the game, you better be pretty darn good at the other. Otherwise you win 66 games.
Last season marked their fourth straight with fewer than 75 wins and their eighth straight losing season.
2019 Odds
World Series Odds: +8000
Division Odds: +1500
Win Total O/U: 78.5
Playoff Odds: Make +500, Miss -700
The Padres will be better than last year, but they're still not good.
Hate to break it to you.
Manny Machado definitely improves their chances of reaching 80 wins, but he can't make a horrendous pitching staff much better. Joey Lucchesi is the only above-average arm in their rotation as it stands, though there should be help on the way.
I wouldn't take a flyer on any of their futures that involve making the playoffs. The one thing worth looking at is their win total, but I'd still lean toward the under.
Roster Notes
Additions: Manny Machado, Garrett Richards, Ian Kinsler, Greg Garcia, Aaron Loup, Adam Warren, Alex Dickerson (minors), Dietrich Enns (minors), Chris Stewart (minors), Carlos Torres (minors), Boog Powell (minors), Paco Rodriguez (minors), Sammy Solis (minors)
Subtractions: Clayton Richard, Freddy Galvis, Cory Spangenberg, Christian Villanueva, A.J. Ellis, Raffy Lopez, Carlos Asuaje, Rowan Wick, Colten Brewer
Potential Lineup

Ian Kinsler – 2B
Eric Hosmer – 1B
Manny Machado – 3B
Franmil Reyes/Hunter Renfroe – RF
Wil Myers – LF
Fernando Tatis Jr. – SS
Austin Hedges – C
Manuel Margot – CF

Projected Rotation

Eric Lauer
Joey Lucchesi
Chris Paddack
Matt Strahm
Jacob Nix

Prospect Watch: Fernando Tatis Jr. (No. 2, SS), Luis Urias (No. 23, IF), Francisco Mejia (No. 26, C/OF), Chris Paddack (No. 34, RHP), Logan Allen (No. 74, LHP), Josh Naylor (Unranked, 1B/OF), Cal Quantrill (Unranked, RHP), Jacob Nix (Unranked, RHP)
Key Injuries: Garrett Richards (Tommy John, out for the season), Dinelson Lamet (Tommy John, return TBD), Miguel Diaz (Knee, early-mid 2019), Travis Jankowski (Wrist, mid 2019), Jose Castillo (Forearm, return TBD), Jacob Nix (UCL, early-mid 2019)
MVP Candidates: Manny Machado (+1500), Eric Hosmer (+4000), Wil Myers (+5000)
Cy Young Candidates: Joey Lucchesi (+10000), Robbie Erlin (+20000)
Analysis
Player to Watch: Manny Machado
Machado in a Padres uniform? Strange, but I like it.
I like what the Padres are trying to do, as eight consecutive losing seasons was getting to be excessive.
One of the two mega free agents this winter, Machado has certainly been one of the best all-around players in baseball this decade. A gold glover with a power bat, Machado brings star power to a team that has sorely lacked it.
With Fernando Tatis Jr. set to arrive sometime this season, Machado will be playing third base, which he has for the majority of his career. No worries there.
I am, however, very worried that Machado won't be the same hitter as he has been up to this point.
Camden Yards > Petco Park
In fact, Camden Yards > pretty much every park other than Coors.
Machado has posted the following line with more than 4,000 plate appearances in his career:
.282 average, 175 home runs, .335 OBP, .487 slugging, .822 OPS, 120 wRC+
When we dive into his home/road splits, which do include a chunk of games with Dodger Stadium as his home, we get this:
Home: .295 average, 106 home runs, .353 OBP, .533 slugging, .886 OPS, 137 wRC+
Road: .271 average, 69 home runs, .319 OBP, .443 slugging, .762 OPS, 104 wRC+
Really good at home, a hair above league-average on the road. There's never been a season in which he's had a higher OPS on the road than he has at home.
Petco Park is not as much of a pitcher's park as it was when it was first built thanks to dimension modifications, but it's certainly no Camden Yards.
Don't be shocked if his numbers, especially in the power department, take a dip.
---
>> Sign up for The Action Network's daily newsletter to get the smartest conversation delivered into your inbox each morning.
---
Pitcher to Watch: Chris Paddack (Update: He has made the team)
You might notice that I do not have Paddack penciled into the Padres' starting rotation. You probably also don't know who Paddack is, which is understandable considering he doesn't even have a Wikipedia page.
Since the youngster has only 37.2 innings at Double-A ball, you'd imagine that he's still a while away from pitching in the bigs. However, he could make the rotation out of spring training. He probably won't, but what the hell?
The Fathers don't really have other interesting pitchers, so I'm going to write about him anyway.
A 6-foot-4 and 23-year-old righthander, Paddack is the 34th best prospect in baseball, though chopped liver compared to Tatis, Urias, Mejia, etc. He's just the fifth best prospect the Padres have, but should be the most impactful pitcher of their deep system in 2019.
In the minors, Paddack has wowed minor-league-ballpark-goers with elite control, walking just one batter per nine innings in his career. Couple that without a strikeout rate of 11.7 per nine and you can see why he's a nice little prospect.
As seen above, he has a cheesy heater that he throws without much effort. He couples that with his changeup, which is described by scouts as "plus-plus."
It would make sense for the Padres to keep him in the minors for a bit, as they want him under team control for as long as possible. I wouldn't count on him beginning the year with the team, but I do expect to see him in the majors soon.
Once the Padres' grandiose plan comes to fruition, Paddack will be a key element in their rotation … or they'll keep Bryan Mitchell and his 1.17 career K/BB ratio in the rotation for the long haul.
Summary
Though you might spot some Lucchesi jerseys around The Action Network's Beverly office in the coming years, don't overreact to the signing of Machado.
This team was an absolute dumpster fire last season, and unlike basketball or football — where a star player or good quarterback can completely turn things around — the addition of Machado can only do so much.
This team's strength is obviously its farm system. It's the best in baseball, and we'll be seeing why this year when Tatis reaches the show. I also highlighted Paddack, but not to be overlooked is Luis Urias. Boasting a 70 hit tool on a 20-80 scouting scale, Urias debuted last year and is expected to be an everyday player right away. (3/27 update: In a shocking development, Tatis has made the majors, Urias has been sent down.)
There are also a bunch of other young non-prospects who could break out and help them go over their win total.
Manuel Margot is a speedy center fielder who hasn't quite clicked at the plate yet. Franmil Reyes is a beastly bopper that Fangraphs recently profiled as a breakout candidate. Franchy Cordero also has power potential in the outfield.
Hunter Renfroe and Austin Hedges have both hit for power the past couple of years, but need to cut back on the strikeouts.
Meanwhile, veterans like Wil Myers and Eric Hosmer and their big contracts need to produce. Myers will be fighting for playing time in a crowded outfield, while Hosmer looks to bounce back from a -0.1 fWAR season that he was paid $144 million for.
Though their current roster has a bunch of hit-or-miss guys and a dreadful pitching staff, the Padres' front office has tons of flexibility going forward.
This year will likely be used as a measuring stick to see which guys they like and which ones they don't. Over the next few years, though, I expect them to bring in more notable names from the outside by parting ways with some of their assets.
Padres' fans have reasons to be excited. Even I, a fan of the game, am excited for them and am very interested to see some of their prospects this season. Just don't expect the team to be a contender quite yet.
---
All odds via Westgate SuperBook as of Mar. 1
Transactions accurate as of Mar. 25. Free agents deemed subtractions until they re-sign
Advanced data via Fangraphs.com, prospect ratings via MLB.com, prospects in prospect watch expected to be MLB-ready in 2019
How would you rate this article?