Maine Sports Betting
ME Sports Betting Legalization & Mobile Sportsbook Updates 2022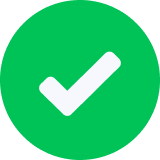 Updated June 10, 2022
Maine sports betting is finally legal! After passing in the Senate on April 19, Gov. Janet Mills did not waste time by signing LD 585 into law thirteen days after the Senate passed the bill on May 2, 2022.
While mobile operators work to obtain licensure for sports betting, ME residents can play PrizePicks, which is a leading Daily Fantasy Sports (DFS) provider. PrizePicks is a unique over/under platform that prompts users to select their favorite players from regional teams like the Boston Celtics or the New England Patriots.
New users can use PrizePicks' promo code ACTION worth up to $100 in first-time deposit matching today!
Maine Sports Betting Key Takeaways
| | |
| --- | --- |
| ⚖️ Is sports betting legal in Maine? | Yes! Gov. Janet Mills officially passed ME's sports betting bill on May 2, 2022. Mobile and retail betting is expected to launch by August. |
| 💸 What are the requirements to bet online? | It is expected that you will have to be 21+ years of age and present in the Pine Tree State (verifiable by your mobile device's geolocation tech, or a downloadable desktop plugin) to place wagers. |
| 📒 What mobile sportsbooks are available in ME? | None yet, but PrizePicks is a fun and legal alternative. With sports betting finally being legalized in ME, expect more news soon on approved operators as they gear up for a summer launch. |
| 🏈 What sports will I be able to bet on? | ME residents will be able to bet on all the major American league sports (NFL, NBA, MLB, MLS, NHL) and more such as European basketball leagues, cricket and rugby. |
Although sports betting is not legal in The Pine Tree State, Mainers can play PrizePicks, a DFS provider that is currently available in 30 states and Washington D.C.. Bettors simply select their favorite players like Jayson Tatum or J.D. Martinez, choose an over/under player prop, and they're entered in to win cash prizes.
How to Sign up for PrizePicks in Maine
Step 1. Sign up using our PrizePicks promo code "ACTION".
Step 2. In the app (or on your desktop), select the "Deposit" button in the top right corner of the page.
Step 3. Select the amount of money that you want to deposit and the funding source (PayPal, credit, etc).
Step 4. Submit deposit. Once the deposit is submitted and credited to your account, you'll automatically be given the promotional value matching your initial deposit (up to $100).
There are currently no available promotions
ME Sports Betting Overview, Timeline and Background
Maine Legalization Timeline
May 2022
Gov. Mills signs LD 585, officially legalizing retail and mobile sports betting in ME on May 2, 2022. Additionally, Gov. Mills was expected to sign LD 585 after her amendment proposal to give all control to state tribes was accepted.
April 2022
March 2022
Maine lawmakers narrowly advanced a bill on March 16 that would legalize retail and online sports betting under tribal control. The measure—which cleared the Senate Judiciary Committee on an 8-6 vote — is part of a comprehensive package of expanded tribal rights, negotiated by Gov. Janet Mills (D). It's scheduled for full-house votes, but it likely faces a tough path ahead as lawmakers consider alternative tribal reforms and amendments. Mills is opposed to a separate larger expansion package endorsed by Maine's four tribes — who spoke at the hearing Wednesday in support of both pieces of legislation.
July 2021
Gov. Mills is unable to vote on SB 1352 because SB 1352 needs to go under one final review, which does not give Gov. Mills enough time to make a decision. Sports betting will not be coming to the Pine Tree State in 2021.
June 2021
The Senate pass SB 1352, sending it to the House. If the House passes this bill, it'll land again in Gov. Mills' hands.
April 2021
February 2020
The House's vote results in LD 553 being officially vetoed by Gov. Mills. The House was the deciding factor in legalized betting in the Pine Tree State, but were ultimately unable to succeed. The next opportunity to legalize sports wagering in the state will be throughout the duration of the 2021 legislative session.
ME's Senate votes to override Gov. Mills' veto. As the law suggests, lawmakers are allowed to override the governor's veto if they disagree with their action towards any particular bill. The House is next in line to decide if they will either override or agree with Gov. Mills' original veto.
January 2020
Maine Sports Betting Grading Card
We will grade Maine on its sports betting bill and experience relative to other states as it gains traction in the state.
Maine Sports Betting Tips

Sports Betting for Beginners
If you're new to sports betting in the Pine Tree State, you likely have questions: How much should you be betting? Where should you be betting? How do you find the best odds? Every sport and bet type comes with different nuances.
Check out our sports betting tips for beginners so you can get started.

Sports Betting Glossary
New bettors are expected to learn sports betting terminology if they want to responsibly bet on their favorite teams like the Boston Celtics or the Montréal Canadiens.
Check out our sports betting glossary to get up to speed with every term you might need to know before a parlay or prop bet.

Sports Betting Mistakes to Avoid
It's important to stay disciplined and not overextend yourself when placing sports wagers. There will always be ups and downs, but if you stay true to our nine mistakes to avoid, your sports betting experience will be a much more enjoyable one.
Here are some sports betting mistakes to avoid.
Maine Highlights
Gov. Mills Passes LD 585, Officially Legalizing Sports Betting in Maine
All it took was almost two weeks for Gov. Mills to legalize ME sports betting. Mobile and retail sports betting is on course to launch sometime this year in July or Aug. before the 2022-23 NFL season.
ME Senate Passes Sports Betting Bill LD 585
The Senate pass LD 585 into the hands of Gov. Janet Mills one week after Maine's House passed the bill. Gov. Mills signing the bill would finally legalize sports betting in ME.
Maine Sports Betting Proposal Moves to Final Votes
Maine lawmakers narrowly advanced a bill on March 16 that would legalize retail and online sports betting under tribal control.
Maine Restarts Sports Betting Talks with Tethering Debate
Maine Teams to Bet on
Maine has a shortage of professional and college teams to bet on: They currently have zero pro teams and just one D-I program in the state. Massachusetts, which is a major sports state, contains multiple pro sports teams that ME residents could bet on once online sports betting launches.
Pro Sports Teams
NFL Betting Maine
New England Patriots
The New England Patriots need no introduction. The most successful team of this century is one of the most successful teams in NFL history, having won six Super Bowls since 2001, 11 conference championships and 22 division titles.
While the Patriots' dynasty is over, but with Bill Belichick still in charge, expecting the downfall to be a long-term thing is likely not a smart bet. Belichick and the Patriots turned things around, however, finishing the 21-22 season with a 10-7 record before losing in the Wild Card Round to the Buffalo Bills.
A recommended resource list to help you make informed bets on football:

NBA Betting in Maine
Boston Celtics
Like their NFL counterparts, the Boston Celtics have a history of success, but while the Patriots' winning took place entirely this century, the Celtics' stretches back to 1957, when they won their first of 17 titles. The most recent one came in 2008. The current Celtics under Ime Udoka are perennial contenders with emerging superstar Jayson Tatum flanked by the likes of Jaylen Brown and Marcus Smart. While there's more star power elsewhere around the league, the Celtics should continue to contend in the Eastern Conference playoffs for the foreseeable future.
To learn more about NBA betting:

MLB Betting in Maine

Boston Red Sox
The most famous drought in sports history was snapped in 2004 when the Boston Red Sox came back from 3-0 against the rival New York Yankees in the ALCS and then swept the St. Louis Cardinals in the World Series. It was their first World Series title in 86 years. Boston went on to win three more titles over the next 14 years, as the Red Sox established themselves as heavyweights and one of the powerhouses of the 21st century. They've since fallen on hard times, as a deal that sent superstar Mookie Betts to the Dodgers signaled to fans that the Red Sox are in for a lengthy rebuild.
MLB betting information:

NHL Betting in Maine

Boston Bruins
The Boston Bruins have been regular contenders in the NHL for the better part of this century, but have just one Stanley Cup to show for it, a 2010-11 crown that was their first since 1972. The Bruins have won their division three times since then including a Presidents' Trophy in 2019-20, and in 2021 they have another strong contender.
For more on NHL betting resources:

MLS Betting in Maine

New England Revolution
The New England Revolution were founded in 1994 and are a longtime member of Major League Soccer. However, an MLS Cup continues to allude them. The Revs' first major trophy was the 2007 U.S. Open Cup, and they have made the MLB Cup finals five times — 2002, 2005, 2006, 2007, 2014 — but have yet to come away with a victory.
Here is a recommended resource to help you bet on the MLS:
College Sports Team
If you're from Maine and don't have your alma mater's colors in your house, you're probably rooting for the Black Bears. This could be a tough task at times, with the Black Bears men's basketball team being one of the small and select few teams in the nation to never play in March Madness. Plus, their football team only plays in the FCS, meaning they miss out on battles with some of the better programs in the country.
Here's a list of college betting resources to help you bet on the Black Bears with confidence:
College Football
College Basketball
Maine Sports Betting FAQs
Commonly asked questions about sports betting in The Pine Tree State.
Is sports betting legal in Maine?
Yes, sports betting is legal in Maine as of May 2, 2022! Mobile and retail operators are expected to launch by August 2022, in time for the new NFL season.
Can you bet on sports online in Maine?
After Gov. Mills passed Maine's sports betting bill LD 585 on May 2, 2022, residents will soon be able to place their wagers as soon as mobile and retail operators obtain the necessary licensure. Online sportsbooks are expected to launch in time for the 2022-23 NFL season.
Are there any current legal options for sports betting in Maine?
No sportsbooks are available just yet, but Mainers can play PrizePicks, a rising DFS platform. It's different from other DFS sites because bettors are prompted to select an over/under prop for their favorite players like Jaylen Brown or Trevor Story.
Sign up for the PrizePicks app using the promo code "ACTION" to get started.
Who will regulate sports betting in Maine?
The State of ME Gambling Control Unit will regulate and supervise sports betting when it launches in the Pine Tree State. The Gambling Control Unit operates within the ME Department of Public Safety, so all future sportsbook operators will be under strict regulation.
Can I bet on horse racing in Maine?
Yes, horse race betting is legal in Maine. Bettors can choose between four options:
At the state's only two casino locations (Oxford Casino and the Hollywood Casino & Raceway)
Scarborough Downs horse-racing track
The Hollywood Races app
Several off-track betting sites located throughout the state