LIVE
Wyoming Sports Betting
WY Online Sportsbook Updates for Bettors 2022

In spring 2021, lawmakers surprisingly approved statewide mobile wagering, becoming just the second state to allow online betting without any retail sportsbooks. Bettors in the Cowboy State were legally able to wager on sports starting Sept. 1, 2021, just in time before the NFL season kicked off Sept. 9.
Wyoming Sports Betting Key Takeaways
Is online sports betting legal in Wyoming?

Yes, sports betting is legal in Wyoming and is now live.

When can I place legal sports betting wagers in Wyoming?

Sept. 1, 2021

What are the eligibility requirements?

You must be 18 years of age and physically in the state of Wyoming to place bets.

What online sportsbooks are available in Wyoming?
DraftKings and

BetMGM
What sports will I be able to bet?

Wyoming bettors can bet on all the major league sports (NFL, NBA, MLB, MLS, NHL) and more such as European basketball leagues, cricket and rugby. Bets on pro cornhole will also be accepted.
Wyoming Sportsbook Offers
Wyoming Highlights
Wyoming Sports Betting Launches After DraftKings, BetMGM Earn Approval
Wyoming Sports Betting on Track to Launch in September
A 45-day public comment period for sports betting rules finished and the Wyoming Gaming Commission adopted a set of rules for the state. That keeps the state on track for a potential Sept. 1 launch.
DraftKings SportsBook Offers Launch Bonus Offer
DraftKings SportsBook has unveiled a $100 pre-registration bonus offer for all new users in Wyoming. When you do so, you will be awarded a $100 free bet when DraftKings officially launches in this state.
Sports Betting Becomes Legal in Wyoming
Sports betting becomes legal in Wyoming after Gov. Gordon signs HB133 into law. Wyoming becomes the second state with only online sports betting, joining Tennessee.
Wyoming Online Sports Betting Bill Passes Senate, Clearing Legalization Path
The Wyoming Senate easily passed an amended online sports betting bill Monday, positioning final passage for as early as next month. The 24-5 Senate vote comes several weeks after the House narrowly passed an earlier version of the bill.
Wyoming Teams

The Yellowstone Quake
NA3HL
Wyoming Sports Betting Overview, Available Wyoming Sportsbooks, and Teams to Bet On
Wyoming sports betting was legalized in April 2021, becoming the second state with only online sports betting, joining Tennessee. Online sports betting in the state launched Sept. 1, 2021.
A minimum of five licenses will eventually be awarded to enter the online sports betting market. So far, DraftKings and BetMGM have licenses, and several others have been in talks to join them.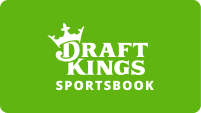 "Legalized sports betting has seen wide-spread growth in just three years and the DraftKings Sportsbook has been at the center of the action," said Matt Kalish, co-founder and president, DraftKings North America, in a statement to The Action Network. "We are thrilled that Wyoming sports bettors have the opportunity to experience the highly accessible and immersive fan experience along with best in class consumer protections that our product offers millions of skin-in-the-game sports fans."
DraftKings is The Action Network's preferred sportsbook of choice. Read our full DraftKings review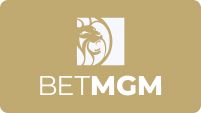 "We're ecstatic that BetMGM is one of the first mobile sports betting platforms to launch in Wyoming, just in time for the start of the football season," said BetMGM CEO Adam Greenblatt in a statement to The Action Network. "Wyoming is an important state for us as we continue to expand BetMGM's footprint in the West. We're confident that its sports fans will enjoy the BetMGM experience."
Wyoming Sports Betting Background
In one of the most surprising 2021 sports betting developments, Wyoming Gov. Mark Gordon signed HB133 into law in April 2021, paving the way for legal sports betting in the state. For now, Wyoming is the nation's second uncapped, online-only sports betting state; however, Wyoming's Northern Arapaho tribe are planning sportsbooks for its three casinos but are limited to in-person bets.
Two commercial online sportsbooks, DraftKings and BetMGM, began taking bets Sept. 1, 2021. Several more sportsbooks could be on the way to the state in the coming months. Eligible bettors physically within Wyoming state lines can register, deposit and wager from any regulated book. Wyoming sportsbooks can also accept cryptocurrency payments for wagering.
The Wyoming Gaming Commission will regulate wagering and will be required to issue at least five licenses if enough eligible applicants apply. The law requires the commission to issue permits to eligible applicants operating in at least five other jurisdictions. DraftKings' fellow daily fantasy sports-turned sportsbook rival FanDuel is another leading Wyoming sports betting license candidate. Other well-known national brands including Barstool Sports and PointsBet have shown interest in the market.
Applicants would pay a $100,000 initial fee with a $50,000 renewal every five years and be taxed at 10% of gross gaming revenue. All of these are around industry averages, but Wyoming's sparse population (and limited customer base) may deter would-be applicants.
Officials didn't estimate legal wagering's revenue generation potential, but the gaming commission projected Wyoming residents wager more than $450 million illegally each year. Assuming that projection is accurate, and Wyoming captures all the illegal market (a difficult process that would likely take years), operators could reasonably generate between $25 and $35 million in gross gaming revenue, funding $2.5 million to $3.5 million in annual taxes in a best-case scenario.
There are no prohibitions on eSports or college sports betting, meaning bettors could wager on out-of-state and instate programs like the University of Wyoming football and men's basketball teams. The legal wagering age in Wyoming is 18; in most states it is 21.
The nation's least populated and second-least densely populated state is the second statewide mobile market in the Mountain West after Colorado.
Wyoming Sports Betting Timeline Details
September 2021
DraftKings and BetMGM earn Wyoming's first online sports betting licenses and begin taking bets. No other books are pending in the state, but several additional operators have expressed interest in the market. Wyoming is the first state to both pass a 2021 sports betting bill and take a bet this year.
August 2021
A 45-day public comment period for sports betting rules finished and the Wyoming Gaming Commission adopted a set of rules for the state. That keeps the state on track for a potential Sept. 1 launch.
July 2021
The Wyoming Gaming Commission opened the sports betting license application process. The commission received at least four letters of intent to enter the market, including FanDuel, DraftKings, Barstool Sportsbook and BetMGM. A minimum of five licenses will be awarded.

Wyoming Gaming Commission Executive Director Charles Moore said applications will open July 15. The public comment period for the draft of rules is open until July 31.
June 2021
The Wyoming Gaming Commission decides on rules after four previous drafts. The rules, as submitted to Gov. Mark Gordon, must now undergo a 45-day public comment period. The WGC remains noncommittal about a timeline for the first license approvals, but Gordon's desired timeframe for a September 2021 launch remains in hand after the WGC managed to push through the rulemaking as quickly as it did.
April 2021
Sports betting becomes legal in Wyoming after Gov. Gordon signs HB133 into law. Wyoming becomes the second state with only online sports betting, joining Tennessee. However, it is likely that the tribal casinos in western Wyoming will open retail sportsbooks. In addition to legalizing online sports betting, the law also formally authorizes Wyoming residents to play daily fantasy sports contests.
March 2021
HB133, a bill to allow for online sports betting in Wyoming, passes the Wyoming Senate by a vote of 24-5, with one abstention. The bill now moves to Gov. Mark Gordon for his signature. The decisive vote in the Senate stands in stark contrast to the rather contentious passage in the House. However, there were no major objections in the upper chamber, and the only amendments were tweaks to the license application process.

In an unusual twist, the Wyoming House of Representatives reconsiders and passes a sports betting bill that the body rejected a day earlier. HB133 moves onto the Wyoming Senate after passing the lower chamber by a vote of 32-28. Ironically, House members had failed the measure by the exact same vote, 32-28, on March 9, over concerns about the bill's treatment of Wyoming's Native American tribes.
October 2020
One of Wyoming's federally recognized Native American tribes, the Northern Arapaho, announces plans to open a retail sportsbook in at least one of its casinos in western Wyoming. The announcement comes despite the fact that no legislation to allow sports betting exists in the Equality State at the moment.
February 2020
A bill to allow online sports betting in Wyoming fails after a close 32-27 vote in the Wyoming House of Representatives. The bill, HB225, called for an online-only system with an unlimited number of sportsbook operators and a 16% tax rate. The measure, authored by Rep. Tom Walters, would've allowed sports betting to proceed at the beginning of 2021.
How Wyoming Compares: The WY Sports Betting Report Card
We've graded Wyoming on its sports betting bill and experience relative to other states on crucial categories like the number of operators, tax rates, mobile offerings and more.
Wyoming Sports Betting Grading Card

Mobile Apps
Currently, DraftKings and BetMGM are the only mobile operators in the Cowboy State. The one hiccup is Wyoming's small population could disincentivize other sports betting operators from entering the market.
Deposit Options
The first state to explicitly allow cryptocurrency payments, Wyoming is arguably the nation's best state for depositing.
Competitive Prices
Pricing in Wyoming greatly depends on market participation.
Market Coverage
Wyoming law allows a wide range of sports, and could even see certain regional popular sports such as rodeos or professional bull riding offered to bettors.
Wyoming Sports Betting Tips

Sports Betting for Wyoming Beginners
New to sports betting? Check out our sports betting tips for beginners so you can get started placing bets.

Sports Betting Glossary
Sports betting comes with its own language and terminology — spreads and money lines, over/unders and props, juice and vig, and so much more. It can be intimidating for newer betting sports fans, so be sure to consult our sports betting glossary for detailed definitions of all the main terms.
We recommend each of the online sportsbooks to help define these terms within their product to make everything easier for you to understand, too.

Sports Betting Mistakes to Avoid
Betting on your favorite teams like the University of Wyoming might seem like a no-brainer, but you need to be responsible if you're going to sustain in the sports betting world.
Wyoming Teams to Bet on
While there are no professional sports teams in Wyoming, bettors can look forward to betting on the only Division I school in the state — the University of Wyoming.
NCAA Division I Football & Basketball
Wyoming Cowboys and Cowgirls
College Sports Teams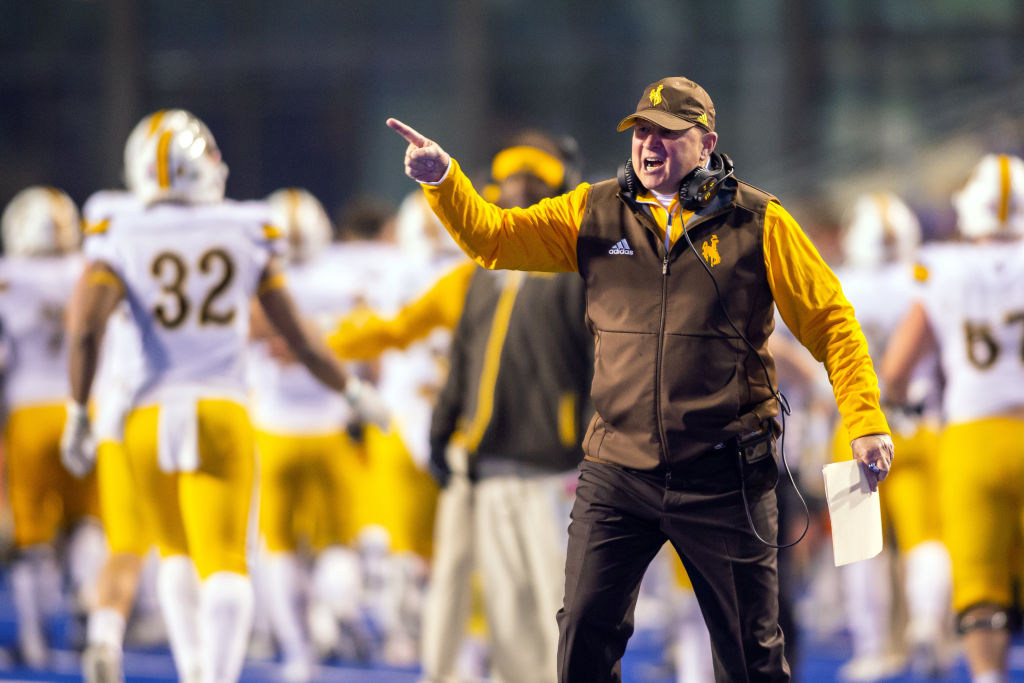 College Football Betting in Wyoming
Wyoming Cowboys Football
Official Wyoming Cowboys Website | Schedule | Roster || Cowboys Odds
The Wyoming Cowboys football team played six games during a 2020 season that was disrupted by COVID-19 and finished with a 2-4 record. They are coached by Craig Bohl and play their home games at War Memorial Stadium as members of the Mountain West Conference.
Here are a few of our recommended resources to help you bet smartly on college football in Wyoming:
College Basketball Betting in Wyoming
Wyoming Cowboys Men's Basketball
Official Wyoming Cowboys Website | Schedule | Roster || Cowboys Odds
Wyoming's recent basketball history might not be much to write home about, but they do have a national title under their belt, winning the 1943 championship.
The Cowboys are led by head coach Jeff Linder, who wrapped up his first year with the club in 2020. Wyoming finished 14-11 in 2020 with a 7-9 mark in Mountain West action.
Wyoming Cowboys Women's Basketball
Official Wyoming Cowboys Website | Schedule | Roster
The Wyoming women's basketball team won four games in four days at the 2021 Mountain West Conference Tournament to earn a bid to the NCAA Tournament. It was only the second time the Cowgirls have qualified for the NCAAs. Wyoming lost in the first round of the tournament to UCLA and finished the year with a 14-10 (8-8) record.
Wyoming is coached by Gerald Mattinson, who was hired in 2019 to lead the team.
If you would like to bet with insight on college basketball in Wyoming, check out these resources:
Wyoming Locations
Wind River Hotel & Casino
180 Red, Wolf Creek Dr, Riverton, WY 82501
Shoshone Rose Casino
5690 US-287, Lander, WY 82520
Little Wind Casino
800 Blue Sky Hwy, Ethete, WY 82520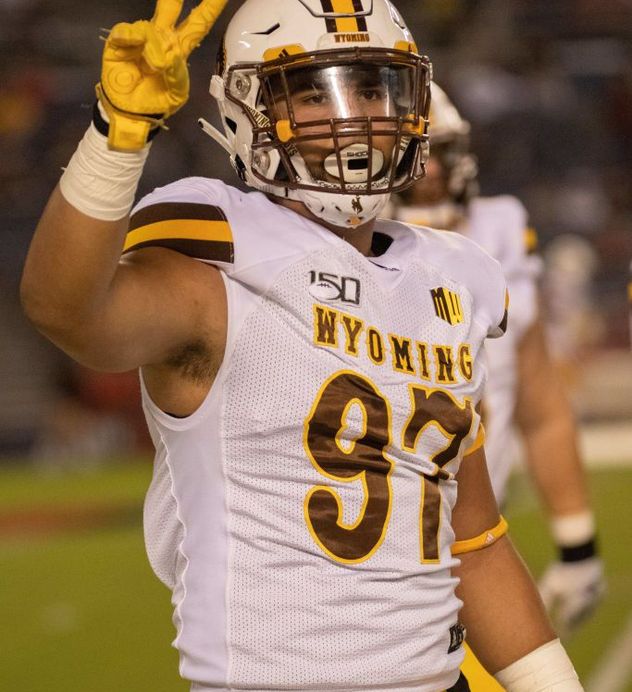 Wyoming Sports Betting FAQ
Commonly asked questions about sports betting in The Cowboy State.
Is it legal to bet on sports in Wyoming?
Who can operate online sports betting and internet gaming?
What tax rate is paid by the Wyoming casinos and tribes for onsite sports betting?
How old do you have to be to bet in Wyoming?
Is it legal to bet on college sports in Wyoming?
Will Bovada be legal in Wyoming?