2020 Vice President Odds: Best Bets for Joe Biden's Democratic VP Pick
Credit:
Photo credit: Win McNamee/Getty Images. Pictured: Joe Biden and Amy Klobuchar
Joe Biden has all but locked up the Democratic Party's presidential nomination, putting together another impressive Tuesday sweep against rival Bernie Sanders.
The former vice president rolled to wins in Arizona, Florida and Illinois to give him a 1,185 to 855 delegate lead over the Vermont senator. Biden needs just over 46% of the remaining delegates to reach the magic number of 1,991 to earn the party's nomination on the first ballot at July's Democratic National Convention in Milwaukee.
With Biden steamrolling through the states and Sanders reportedly moving toward suspending his campaign, the attention has shifted to who will join Biden on the Democratic ticket.
Biden stated he would select a woman as his running mate during Sunday's live debate with Sanders, triggering all sorts of speculation as to who might be his pick.
Once again, I dove into the numbers at European oddsmaker Ladbrokes, which is one of a few books offering vice president wagering, and narrowed it down to a final group of potential candidates.
Let's take a look at my short list and picks in this crucial wagering opportunity…
---
Odds as of Friday, March 20 and via European sportsbook Ladbrokes. If you're new to betting, 2/1 odds mean a $100 bet would net $200 with a win. You can also covert odds using our Betting Odds Calculator. Note that the implied probabilities are vig-free.
---
KAMALA HARRIS
March 5 odds: 5/2
Current odds: 2/1
Meet the people's choice and the oddsmakers' favorite.
The California senator has been the top wagering choice from the beginning, and Ladbrokes made her an even bigger favorite since Biden's latest round of wins.
Do I think Harris is qualified to be the nation's vice president? Absolutely. However, I am sticking to my belief Harris won't be on the ticket when Biden makes the announcement.
There are several major factors working against Harris if I'm doing the vetting process for the Biden campaign.
First and foremost, Harris struggled for make inroads with African Americans on the campaign trail. That is her biggest problem of all. She polled terribly with that demographic in a Nov. 21 South Carolina poll — conducted by Quinnipiac University — where she was in fourth place at 6% with the ultra-important group of voters, in both the state and national elections.
In contrast, Biden sat at a whopping 44% with black voters in that same poll. A few months later, it was that group that led him to the blowout win in the Palmetto State and ignited his campaign's turnaround.
As I previously mentioned, Harris also comes from an ultra-blue state that hasn't gone red since the 1988 presidential election more than three decades ago. Biden should carry the state with ease in the general election, regardless of who is on the ticket with him.
Bottom line, Harris is worthy of being Biden's running mate. It just simply comes down to the fact she isn't the best candidate for the aforementioned reasons listed above.
Fade this overlay in the odds. There's a much better chance we see Harris nominated to the Supreme Court if Biden wins in November.
AMY KLOBUCHAR
March 5 odds: 6/1
Current odds: 3/1
There are two key regions — the Midwest and South — that make or break campaigns' chances of winning the presidential election.
And the best candidate to shine in the Midwest is Klobuchar. The Minnesota senator delivered her home state to the Biden camp on Super Tuesday and continues to gain popularity in the Rust Belt. Minnesota is also a state Hillary Clinton won by less than 2 percentage points in 2016, and having Klobuchar on the ticket would probably make it a lock to go blue in the general. Having her as his running mate would also help greatly in swing states like Iowa, Ohio, Wisconsin and even in the western part of Pennsylvania.
I truly believe Klobuchar is firmly in the top three on Biden's short list and has been there since she suspended her campaign and immediately endorsed the former vice president.
In my opinion, the only thing working against Klobuchar is the fact she brings zero diversity to a Biden ticket, and, optically, that's a problem. Democratic voters have come out in record numbers to vote for Biden, despite the country being in the beginning stages of a global pandemic. Having Klobuchar as his running mate likely wouldn't excite and generate even more turnout come November.
Klobuchar is worth the play at the current number, but I liked her much more at that March 5 number in terms of value.
STACEY ABRAMS
March 5 odds: 6/1
Current odds: 4/1
The Georgia Democrat continues to find herself among the top choices for Biden's running mate.
He has raved in the past about Abrams, who was the first African-American female major-party gubernatorial nominee in U.S. history and has continued to compliment her publicly throughout his campaign.
Abrams has the support of longtime congressman Jim Clyburn, the House Majority Whip who played a major role in Biden's South Carolina triumph.
The lone negative is her lack of political experience. She's reached only state House minority leader in Georgia, and that will raise a flag in the campaign's vetting process.
If Biden goes slightly out of the box with his pick, it will be with Abrams.
GRETCHEN WHITMER
March 5 odds: 33/1
Current odds: 16/1
Almost three weeks back, I said Whitmer was a major overlay and her odds should have been half of what Ladbrokes was offering.
As of today, the Michigan governor is sitting at less than half the 33/1 odds she was at back on March 5 in the wagering column, thus proving what I initially thought.
Whitmer has seen her popularity continue to bloom nationally with Biden and Democrats, with the former vice president having such an affinity for her that she was named one of his campaign's national co-chairs.
Unfortunately, it seems to be Whitmer is out of the running for the spot on the Biden ticket. When asked about the vacancy in a Monday interview with MSNBC, Whitmer said, "It's not going to be me."
One thing for sure is Whitmer's role in the Biden campaign will continue to be large. Expect to see her stumping for him across the Midwest throughout campaign season.
VAL DEMINGS
March 5 odds: N/A
Current odds: 20/1
Demings has jumped on the scene in recent weeks and has become a live contender in the selection process.
The Florida congresswoman was a manager during the Trump impeachment trial, working closely with House Intelligence Chairman Adam Schiff. She picked up rave reviews for her work there and has received the support of Clyburn and Senate Minority Leader Chuck Schumer, giving her two major national party leaders in her court.
The former Orlando police chief has served four terms in Congress and would bring plenty of excitement to black voters, not only in the state, but across the Southeast. I can't express how important the Interstate 4 corridor, where Orlando is located, is to winning Florida, and Demings could turn this from a toss-up state to a big Democrat victory for the Biden ticket in the general election.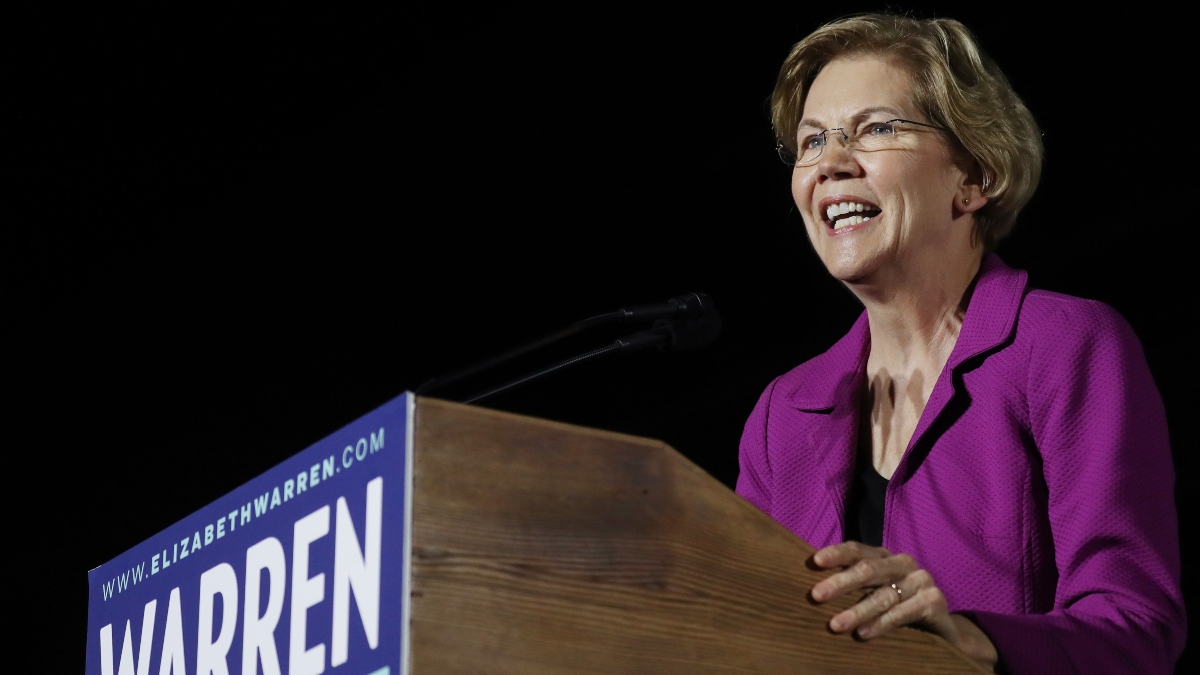 ELIZABETH WARREN
March 5 odds: 8/1
Current odds: 12/1
Warren was my sharp play in early March but has since faded off my vice presidential radar. The Massachusetts senator has also dipped with oddsmakers.
Whether Biden acknowledges it or not, Warren did her part to get him here without doing anything directly in support of him. First, she wrecked Mike Bloomberg a minute into an earlier debate and effectively ended any shot the billionaire had at winning the nomination. Second, she dropped out of the race and didn't throw her support behind fellow progressive Sanders, which really opened the door for Biden to go on his stunning run.
Add in the fact that Warren has pretty much stayed silent since her press conference where she announced she was suspending her campaign, and you have a former candidate who doesn't scream "vice president" when looking at Biden's options.
I'm going to pass on Warren in this spot; I see her as our next attorney general or Treasury secretary in a Biden administration.
With that all said and my short list delivered above, this is who I think Biden should select, which differs from who I think Biden will actually choose as his running mate…
---
MY BIDEN VP PICK
DEMINGS: There are three women of color — Abrams, Demings and Harris — in the mix for Biden's running mate. All three are worthy of being on the ticket, but when I ask myself which of them would bring the most to the table on the electoral map, everything points to Demings.
Biden won every county in the Florida primary against Sanders. Adding Demings to the ticket would make him the favorite against Trump in the all-important swing state come November. Demings' backstory is great as well. The daughter of a maid and janitor, Demings would provide inspiration to young voters and those who have felt disenfranchised, particularly African Americans, by the current administration.
Voters have been coming out to vote in record numbers for Biden. Putting Demings on the ticket would generate even more traction. And the kicker? Biden adding one of the major players in Trump's House impeachment would infuriate the president.
Bottom line, Biden doesn't necessarily need Klobuchar on the ticket in the Rust Belt. Klobuchar will be spearheading the Midwest ground game, along with Whitmer, Harris, Pete Buttigieg, Sherrod Brown and others. What he does need is that key figure in the Southern states who can even help him pull North Carolina back into the blue this time around.
Demings checks all the boxes and fits the bill for what could be the first female American vice president.
---
BIDEN'S LIKELY PICK
KLOBUCHAR: Bottom line, Klobuchar gives Biden and the Democrats the best shot at beating Trump. She increases the chances of scooping numerous Midwest states and is the strongest candidate when it comes to delivering wins in that region. The longtime senator would also be ready to take charge of the country if called into duty, which should put voters at ease as well.
Biden and his campaign will view Klobuchar as the safest and strongest pick among this deep, talented group of women.
HONORABLE MENTIONS: Keisha Lance Bottoms, Atlanta mayor; Tammy Duckworth, U.S. senator (IL); Sally Yates, former U.S. deputy attorney general; and Tammy Baldwin, U.S. senator (Wis.).
How would you rate this article?