2020 Vice President Odds: Who Are Good Bets to Be Democratic VP Pick?
Credit:
Win McNamee/Getty Images. Pictured: Joe Biden and Kamala Harris
Just a few days ago, there were six legitimate candidates chasing the Democratic Party's presidential nomination.
Now, we are down to a new front-runner in former Vice President Joe Biden and Vermont Senator Bernie Sanders. Defections of Pete Buttigieg, Amy Klobuchar, Mike Bloomberg and Elizabeth Warren in the past week have led the Democrats to a two-horse race heading into July's national convention in Milwaukee.
Some of the chatter has now turned to whom the candidates might have on their short list for running mates. On paper, things seem to be more wide open in the Biden camp than it does for the Sanders' team when it comes to selecting a vice president.
The one thing that seems to be for sure in this volatile race is if a Democrat wins in November, we would almost certainly have a female vice president. Oddsmakers have flooded the betting markets with several women among the top wagering selections. If a woman does wind up on a Democratic winning ticket, it would mark the first time in American political history a female would be the nation's vice president.
I dove into the numbers at Ladbrokes, which is one of a few European books offering vice president wagering, and found several options of value that align with my handicapping of how this might go.
Let's take a look at my top picks in this crucial wagering opportunity.
---
Check out the best online sportsbooks in the U.S. and download our FREE app to get more political odds and betting analysis.
---
My Joe Biden VP Short List
Stacey Abrams (6/1 odds)
The Georgia politician, who narrowly lost her 2018 gubernatorial bid amidst controversy, is definitely in play for the position on the Biden ticket.
In fact, I would take it a step further and say Abrams is likely among Biden's top-three picks. Abrams, who served in the Georgia House of Representatives from 2006 to 2017, would give Biden a huge edge in that state, as well as in South Carolina.
Abrams, who was the first African American female major-party gubernatorial nominee in U.S. history, would also put Biden very much in play in the swing state of Wisconsin, which is where she was born.
A lack of experience on the national level might work against Abrams when it gets down to decision-making time, but you are not going to find another female politician who brings as many positives to the table.
Gretchen Whitmer (33/1 odds)
Meet my sleeper pick, who just came out Thursday with her Biden endorsement.
The Michigan governor was chosen to give the Democrats' rebuttal the night of the State of the Union and turned heads with her eloquent, measured speech.
Geography also puts her in the mix. Hillary Clinton lost Michigan in the 2016 election by fewer than 11,000 votes, in a state where turnout was just 63% of registered voters.
That number should go up this time around and would likely go even further than expected with Whitmer on the ticket.
Oddsmakers have this number wrong: Whitmer should be less than half this offering.
Kamala Harris (3/1 odds)
The California senator and former Democratic candidate is the consensus favorite to be Biden's running mate.
Harris checks off all the boxes you'd want in a vice president, but sometimes the obvious pick doesn't necessarily mean it's the right pick.
There are a couple of things working against Harris being offered the slot. Harris comes from an ultra-blue state that hasn't gone to the Republicans in a presidential election since George H. W. Bush won it 32 years ago in 1988. I don't know where else Harris helps Biden pick up another state nationwide.
Biden is beyond popular with African Americans, particularly in the South (see South Carolina), and Harris polled terribly among that electorate despite identifying as African American herself. She is viewed by some in that block as a coastal elite, which also wouldn't help Biden in states like North Carolina, South Carolina and Georgia.
If I'm Biden, Harris would be on my short list, but I see her more likely as the United States Attorney General in a Biden administration.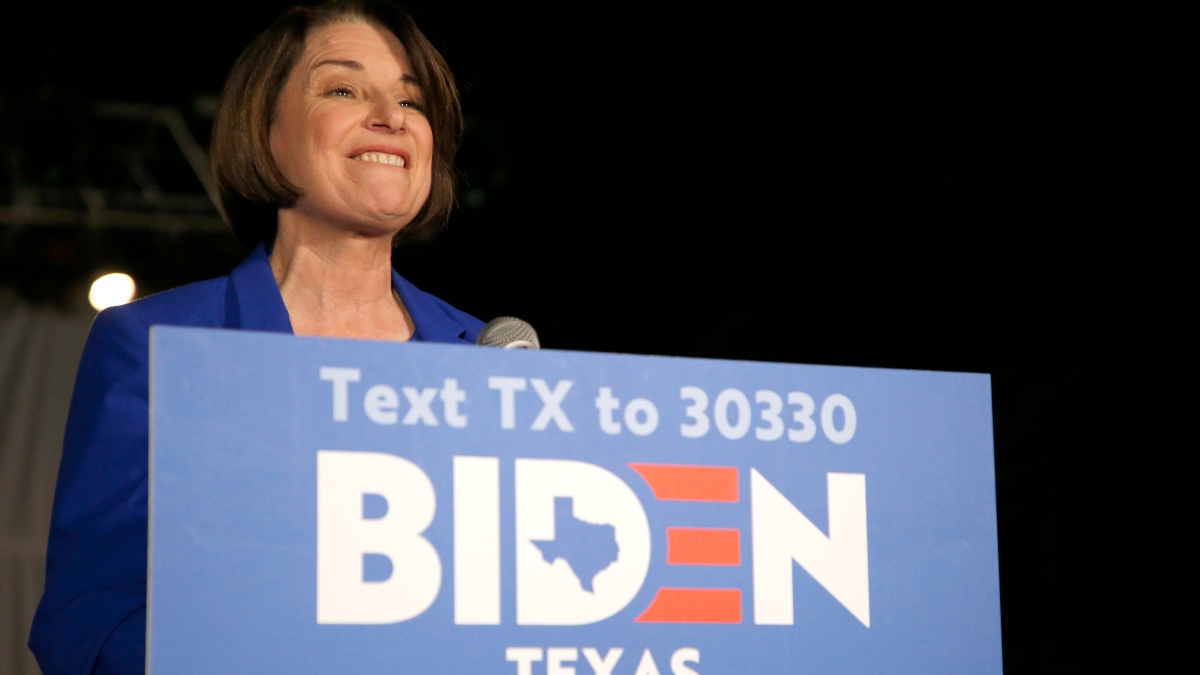 Amy Klobuchar (6/1 odds)
For me, Super Tuesday was a litmus test for Klobuchar when it came to the Biden campaign and how much she could potentially bring to the table as vice president.
Suffice it to say, the Minnesota senator saw her stock soar after Biden won her home state in a landslide over Bernie Sanders, Elizabeth Warren and Mike Bloomberg. What made everything in Minnesota even more stunning was the fact Biden had been nowhere to be found in the polls leading up to the Super Tuesday primaries.
Klobuchar's value in Minnesota, a state Clinton won by fewer than 2 percentage points in 2016, would be huge and definitely put Biden in play in neighboring Midwestern swing states like Iowa, Ohio and Wisconsin.
Elizabeth Warren (8/1 odds)
I touted the Massachusetts senator, who suspended her presidential campaign Thursday, as my sharp play going into Super Tuesday, and I'm sticking to my belief.
Sanders and Biden both want her endorsement, but I don't see Warren backing either candidate prior to the convention, which is what she did in the 2016 election.
I actually think Warren would back Biden if she did come out in favor of either candidate. Another reason I like Warren is that Biden reportedly wanted her as his running mate had he jumped into the 2016 Democratic race.
Warren's selection would give the Democrats something they never saw coming: a united coalition of the base, moderates and a large number of progressives — and a ticket that would be hard for Trump and the Republicans to stop in the general election.
Sally Yates (No odds available currently)
Chances are Yates, the former U.S. Deputy Attorney General, would be the odds-on favorite to be appointed Attorney General if Biden goes with Harris as his running mate.
However, I think she has worked herself into the conversation for vice president. Yates was appointed to her position by President Barack Obama, which immediately gives her clout with Biden and his campaign.
The thing that makes her interesting to me is the fact she was born and raised in Georgia. The Peach State has a strong chance of going blue in November, and having Yates or Abrams on the ticket would give the Democrats a big advantage in the state.
If you can find any book offering Yates, she is worth sprinkling a little bit on at very long odds.
My Bernie Sanders VP Short List
Elizabeth Warren (8/1 odds)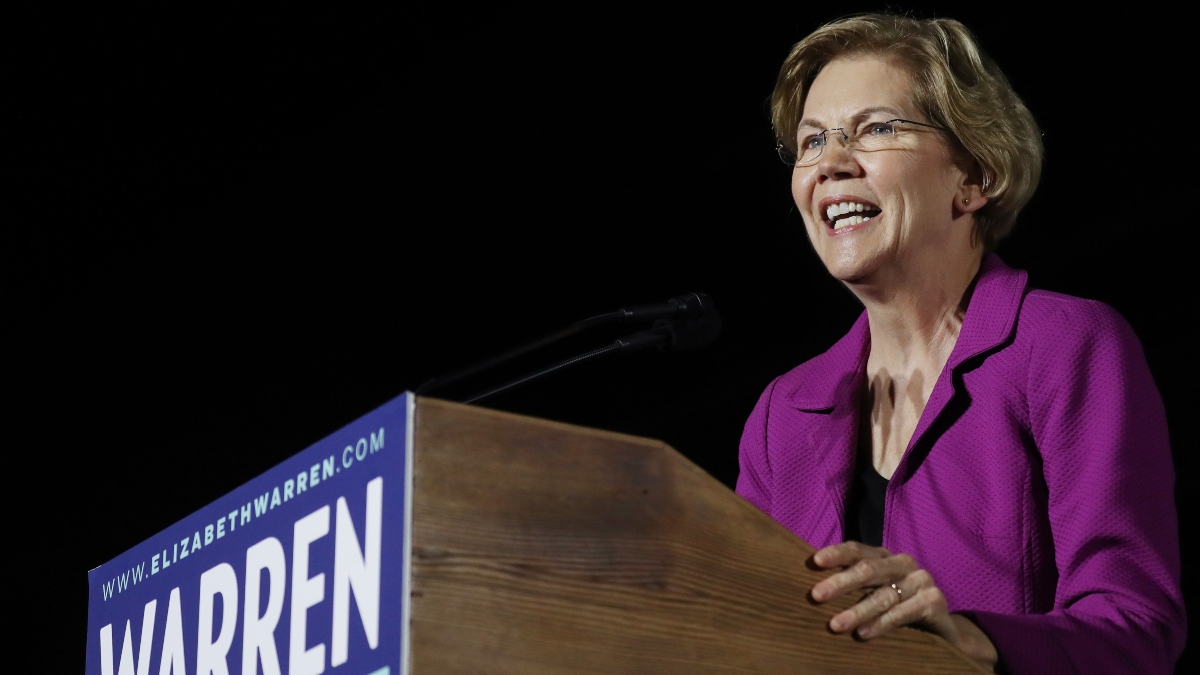 I have a hard time believing Warren would even entertain the possibility of joining the Sanders camp as his running mate, but she stands above the rest as his top option.
Despite Sanders and Warren coming from the progressive side of the Democratic Party, these two don't see eye to eye on several things outside of policy and politics. They have had history in the past and went at it on and off camera at a debate earlier this year.
The relationship in all likelihood got even saltier when Sanders' constituents took to social media throughout Tuesday night and Wednesday, blaming her for Sanders' poor showing and siphoning voters away from the Vermont senator. I think Sanders would love to have her on board, but this relationship seems to be fractured beyond repair.
Nina Turner (16/1 odds)
Ladbrokes had Sanders' top surrogate and national campaign co-chair at half this number prior to his disappointing Super Tuesday showing.
Turner, a former Ohio senator who served from 2008 to 2014 before her failed bid to become its Secretary of State, is the logical choice if Sanders is able to reverse momentum and secure the nomination.
More 2020 Democratic Primary & Elections Odds Coverage
How would you rate this article?