How to Bet on Sports: Beginner's Luck and Other Downfalls to Avoid
Credit:
Kelley L Cox-USA TODAY Sports.
New and inexperienced sports bettors can often be consumed by unrealistic expectations that lead to bad decisions.
Mark Gallant explains the common pitfalls of new bettors and how to bet on sports effectively as a newcomer.
Getting into sports betting is hard. Most folks fail. I failed a couple of times. In fact, when I first got into the industry a few years ago I struggled while learning the ins and outs of smart sports betting.
Why? Well, I was young. Brash. Stupid.
I'm not the only one, and there are a few reasons why I believe that inexperienced bettors get themselves into trouble. A friend of mine who just jumped into sports betting a few weeks ago is a perfect example. 
My friend is a big hockey guy and has played his whole life. Because he felt comfortable with the sport, he bet on almost every NHL game each night and every which way possible.
Moneylines, over/unders, pucklines, alternate pucklines, odd/even number of goals, exact first period score, exact winning margin … like I said, every hwhich way.
His first night, he made five different $5 bets on a Bruins game (our favorite team) and won all five, coming out $130 richer at the end of the night. Some of those weird props have pretty solid payouts, but in general, they are -EV (minus expected value) situations.
If 100 people made 1,000 exact first period score prop bets over the course of a season, I imagine at least 95 of them would lose money. The payouts are enticing, but are without a doubt lower than they should be based on implied probability.
As I said, my friend is a big Bruins fan and expresses his fandom with his bankroll by betting on them every time they've played — moneyline if they're underdogs, puckline if they are favorites. At least he likes those plus-money payouts, though.
Beginner/casual/public bettors tend to fall in love with betting big moneyline favorites because they have a better chance of cashing.
However, it was only but a few days until he was tempted by the idea of "free money." I got a text asking whether or not I liked the idea of risking $200 on the Bucks moneyline against the Pistons to win $20 …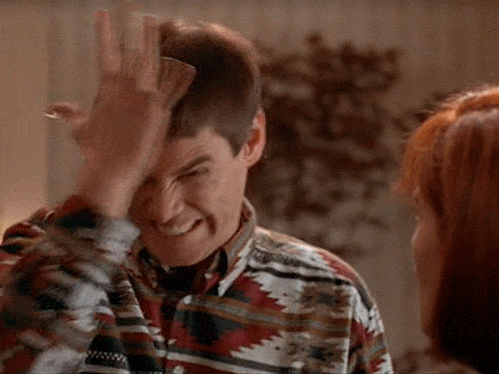 "It would really suck if I lost which is why I'm scared, but I watched the game the other night and you gotta assume they won't lose."
Well, it's true. Most teams that are -1000 on the moneyline do indeed win. It's hard to talk someone out of a bet that is practically guaranteed to win. But it's like I told him,  if you make 10 of those bets and one loses, you lose money.
Using Bet Labs, we can see that, despite a terrific winning percentage, making bets like these isn't a profitable long-term endeavor.

Would he have won that bet on the Bucks? Yes, he would have. But if he laid -1500 on the Warriors to beat the Clippers in Game 5 of their NBA playoff series just couple of days later, he would've hemorrhaged units.
On to the next part of the story.
'Twas Game 1 of the Bruins-Blue Jackets series. You may or may not recall his foolproof Bruins betting system: bet moneyline if they're dogs, puckline if they're favorites.
They were favored, so -1.5 it was. However, instead of his normal $5 bet, he decided to empty out the farm with a $60 bet! Not only that, but he also bet $40 on the Blues puckline that very same evening.
Though both teams won, they each won by one goal, meaning both bets lost and kissed away 20 units in the blink of an eye.
For the Bruins' second game against the Blue Jackets two days later, he bet $100 on their puckline. They lost straight up.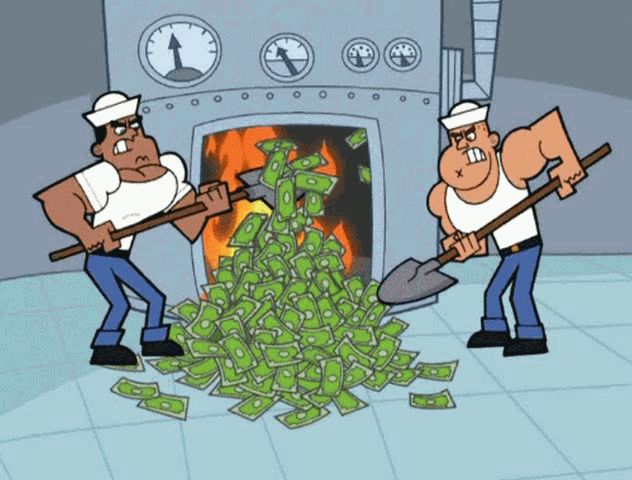 His bankroll, which had burgeoned into the $300+ range thanks to his lucky run of props and wagers of that ilk, was down to $100.
This brings me to the next moral of the story: stick with the same unit size. Beginners who catch a streak of luck become different people. They see that account balance rising and start having delusions of grandeur. Their black, lifeless eyes start twinkling for the first time in a gnome's age.
Crazy thoughts start flowing through their heads:
"If I can hit half of my exact score props, I should be able to retire by the time I'm 35."
"If I had bet $1,000 on all those props instead of $5, I could've bought a gently-used 1998 Porsche 911 Turbo with 100,000 miles on it."
"I wonder if the sportsbook has some type of health insurance plan for VIP users."
"Gambling winnings are tax free, right?"
All of these fantasies lead to stupid decisions. One day, you're tossing down $5 here and there, the next you're flushing full Benjamins down the toilet.
I believe that bankroll management is the biggest downfall for beginners. Winning bets is hard enough, but when you start wildly changing your unit size with no rhyme or reason, it becomes very easy to lose a lot of money in a short amount of time.
Winning is a big downfall for beginners, too.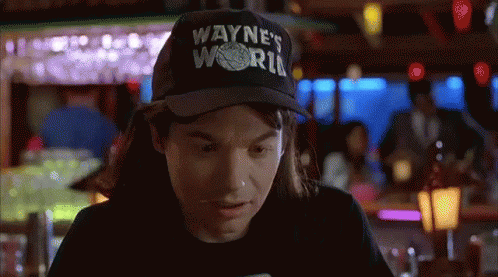 Sounds like a stupid thing to say, but it be true. Try and win, and stay grounded when you do.
If you go out and win 53% of the time and eke out profit, your reality naturally should stay in check. If you go out and win 75% of the time and hit absurd props while you're at it, you're going to fancy yourself Billy Walters 2.0.
But you're not Billy Walters 2.0. You're my friend, and winning the +600 payout on your exact first period score prop ranks among the top-10 achievements in your life.
You could very well be a great sports bettor in the making, but if you start off hitting more than 60% of your bets and think you're going to keep that up, you're wrong.
About one week after the events that took place in this article, my poor buddy's account was down to 27 cents. A couple of days later, he asked for my thoughts on the casino games that are available on the site … that's a story for another day.
In Summary
Avoid luck-based prop bets and bet only when believe you have an edge.
Don't bet on your favorite team every game ,especially if they're popular franchises that attracting plenty of action … and shading from oddsmakers.
Don't bet on massive moneyline favorites (or at least don't make a habit of it).
Stick with the same unit size regardless of how well your bets have performed in the first few weeks.
Last but not least, remember this timeless quote from The Action Network's grizzled veteran Josh Appelbaum, "Betting is a marathon, not a sprint." If you think sports betting is a get-rich-quick scheme, it's not for you.
How would you rate this article?
This site contains commercial content. We may be compensated for the links provided on this page. The content on this page is for informational purposes only. Action Network makes no representation or warranty as to the accuracy of the information given or the outcome of any game or event.