LOL Betting Odds and Picks: League of Legends LCS Picks (Saturday, March 28)
Credit:
Kyle Miller/ESPAT Media/Getty Images.
With the final week of the regular season upon us the playoff picture still remains cloudy in the North American League of Legends Championship Series (LCS).
Cloud 9 have secured the No. 1 seed regardless of this weekend's results and Counter Logic Gaming are the only team that has been mathematically eliminated.
Evil Geniuses, FlyQuest, and Team Solo Mid sit in a three-way tie for second at 9-7, while 100 Thieves and Immortals, each at 8-8, currently share the final two of the six playoff positions. On the outside looking in are Team Liquid at 7-9 and both Dignitas and Golden Guardians at 6-10.
Every game on the schedule will impact the playoffs in some way which makes this a complicated week to approach from whether you're constructing DFS lineups or betting.
Let's take a look at three of my favorite spots on this weekend's slate.
LOL Betting Picks
100 Thieves (+126) vs Team Solo Mid (-154)
Kill Spread: Team Solo Mid -4.5 (-107)
Kill Total: 21.5
Time: Saturday, 5 PM ET
Notable Trends:
Favorites are 46-34 in the LCS this season (11-9 in the past two weeks)
Team Solo Mid are 8-5 as favorites
100 Thieves are 5-7 as underdogs
Team Solo Mid have an average margin of victory of 9.77 kills
After dismantling the Golden Guardians on Saturday, Team Solo Mid (TSM) chose to experiment with their draft against Immortals on Sunday taking the high-risk, high-reward middle lane champion Diana for their franchise player Søren "Bjergsen" Bjerg. It did not work out well for the Dane or his squad as they went on to lose a crucial game that could have secured them a one game lead for sole possession of second place.
100 Thieves are coming off of a 1-1 weekend with a win over the formidable FlyQuest and a loss to Cloud 9.
The Thieves have been red hot winning five of their past seven matches since dropping four in a row in the middle of the season. With a few standout performances, Australian middle laner Tommy "Ryoma" Le looks to be coming into his own after a rocky start to the year. A win here would likely secure 100 Thieves a playoff berth.
While 100 Thieves are coming into this match hot, I like Team Solo Mid to take them down. 100 Thieves have struggled against quality competition with a 2-5 record against the top four teams in the league (Cloud 9, Team Solo Mid, FlyQuest, and Evil Geniuses). This is a very difficult personnel matchup for 100 Thieves who have leaned heavily on superior individual play from their strong lanes.
They won't be able to do that against TSM who are even stronger individually. Team Solo Mid also have a huge edge in the middle and jungle positions which will greatly affect how the rest of the map plays.
Team Solo Mid have won by double-digit kills in five of their nine victories this season and all but one were by seven or more kills. Their lowest margin was by five. 100 Thieves have lost by seven or more kills in all but one of their 8 losses.
Pick: Team Solo Mid -4.5 kills (-107)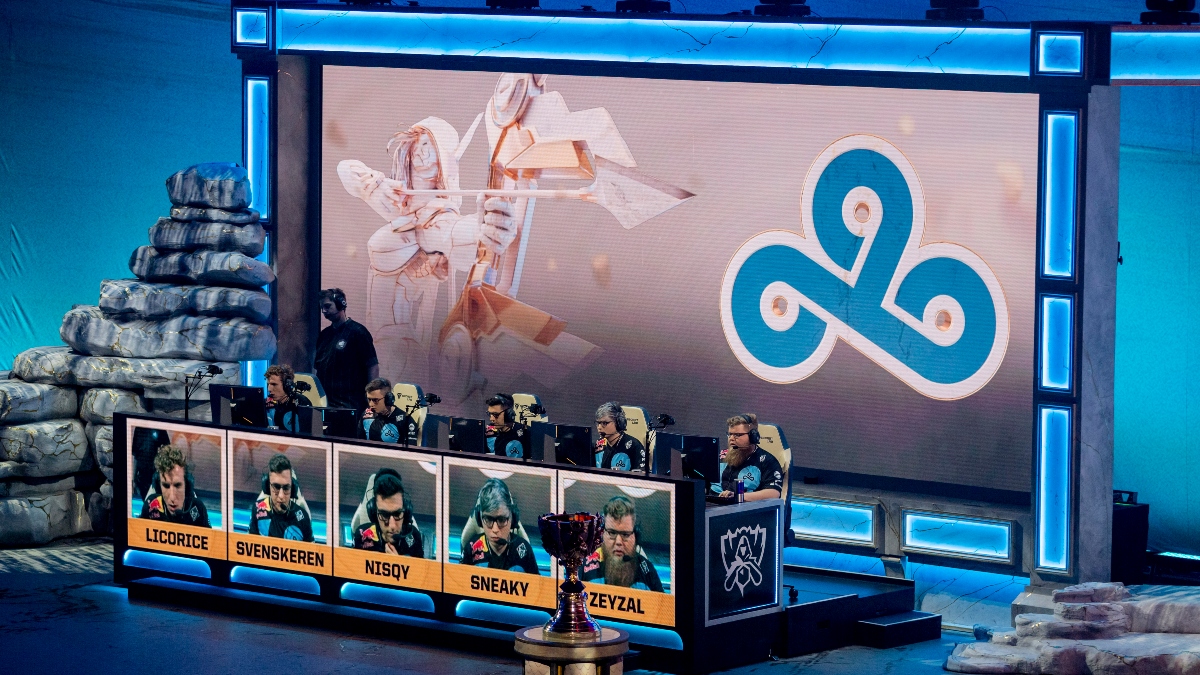 Cloud 9 (-275) vs Evil Geniuses (+218)
Kill Spread: Cloud 9 -6.5 (+100)
Kill Total: 22.5
Time: Saturday, 6 PM ET
Notable Trends:
Evil Geniuses are 5-3 as underdogs
Cloud 9 are 14-1 as favorites
Evil Geniuses have scored 9 or more kills in 4 of their 7 losses.
Cloud 9 have an 8.17 kill average margin of victory in their past 6 wins
Cloud 9 have had the No. 1 seed secured for a couple of weeks already. They have nothing to play for other than momentum this weekend although I'm sure they'd like to knock Team Liquid out of the playoffs with a win on Sunday.
At the end of the season, teams that have clinched a playoff spot will often try to show new picks or strategies to throw off playoff preparation for their opponents. We haven't seen too much of that from Cloud 9 but it wouldn't surprise me at all to see them try something experimental this weekend.
Evil Geniuses have won five in a row and they appear to have solidified their team identity, something they struggled with early in the season. With a win here, Evil Geniuses could potentially hold sole possession of the No. 2 seed going into their final game on Sunday against Immortals.
Both of these teams usually play fast-paced, in-your-face League of Legends, but Evil Geniuses showed a new look last week with a slower, more controlling look in their draft and executed it to perfection.
This game is also an excellent DFS target. Both teams prefer to fight early and often and there is a good chance Cloud 9 will try a strange strategy and get behind forcing them to fight their way back into the game.
Given how much better Evil Geniuses have looked recently, I already liked them as an underdog in this spot. And with the increased likelihood that Cloud 9 experiments in the draft I like them even more. Evil Geniuses have also scored a lot of kills in most of their losses this season and with the potential for a wild, high-kill game I love the kill spread for the dogs.
Split your stake between Evil Geniuses to cover the kill spread and win outright as I think they have a much higher chance of winning this matchup than the odds imply.
PICK: Evil Geniuses +6.5 kills (-120); Evil Geniuses moneyline (+218)
---
FlyQuest (-103) vs Team Liquid (-118)
Kill Spread: Team Liquid -2.5 (-109)
Kill Total: 21.5
Time: Saturday, 7 PM ET
Notable Trends:
Small favorites (-154 or shorter) are 8-10 in the LCS this season (2-2 in the past two weeks)
FlyQuest are 3-4 as underdogs
Team Liquid are 6-9 as favorites
This is a must-win situation for Team Liquid while FlyQuest are battling for a higher playoff spot, which is crucial for the new extended playoff format. Both teams have lost three of their past four matches.
The struggles of Team Liquid, winners of the previous four splits, have been well chronicled this season. From visa issues for star free agent Mads "Broxah" Brock-Pedersen to the benching of North America's greatest player of all-time Yiliang "Doublelift" Peng, Team Liquid haven't been able to establish any kind of momentum but another problem has been even more harmful.
Drafting has been a major point of inconsistency for Team Liquid this season. In previous years, their slow-paced, controlling play-style has served them well but in the current state of League of Legends it's difficult to surrender leads as frequently. As they've tried to adjust, many of their drafts have had conflicted identities in order to accommodate for their new player. In short, Liquid have been making things more difficult for themselves than they have to.
FlyQuest have been very much the opposite. As the model of consistency in the LCS, they've been able to maintain their place in the standings over the course of the season by keeping their drafts and strategies very simple. Even after making a substitution in the top lane, FlyQuest have remained steadfast in their approach to how they want to play the game. Tristan "PowerOfEvil" Schrage has made a convincing case for league MVP this split.
That being said, FlyQuest have lost three of their last four, though their losses were to the surging Evil Geniuses and 100 Thieves and to stalwarts Team Solo Mid.
Team Liquid won the first meeting between these two teams in decisive fashion back in week two with substitute jungler Shern "Shernfire" Cherng Tai. It was one of FlyQuest's worst losses of the season.
FlyQuest have struggled early in games. They have a negative gold differential at 15 minutes, negative tower differential at 15 and have given up first blood in 56% of their matches.
I have a very difficult time seeing Liquid losing this match as long as they draft a proactive team composition. Team Liquid are the LCS equivalent to the NBA's Golden State Warriors of a few years ago.
It seems impossible to rule them out of the playoffs with this much talent.
Pick: Team Liquid moneyline (-118)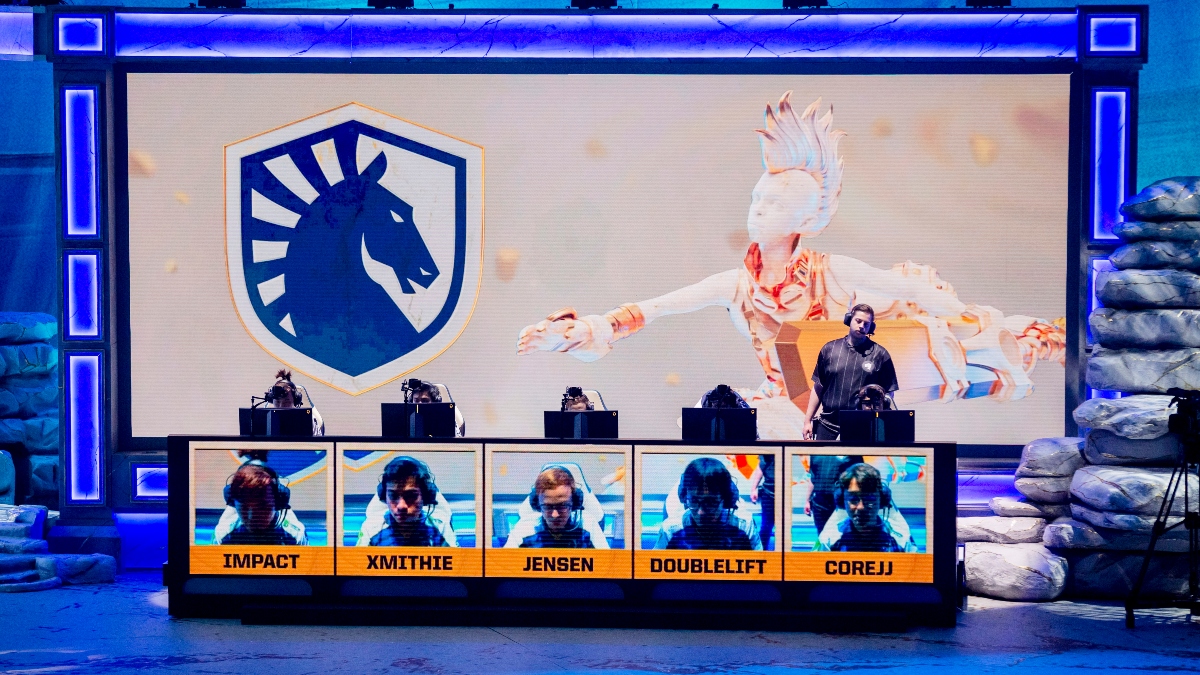 LOL DFS Picks
In the final weeks of a season I like to look at matchups involving teams that are already eliminated from playoff contention. More often than not, a team with nothing to lose will be significantly more aggressive than they normally would which results in more kills and fantasy points. Conversely, teams that are in high-pressure situations tend to be a lot more conservative for fear of making a season ending mistake.
There are a couple games I'm targeting for DFS purposes on this weekend's slate in order of which I think will be the highest scoring.
Cloud 9 vs Evil Geniuses (Saturday)
100 Thieves vs CLG (Sunday)
Golden Guardians vs FlyQuest (Sunday)
Golden Guardians vs Counter Logic Gaming (Saturday)
It's crucial that you re-evaluate after Saturday's matches for who is still in playoff contention and who is not. You'll also be able to tell a lot about which teams that have already secured a playoff berth are content with any seeding and are just experimenting to throw their opponents off heading into playoffs. Watching the games is critical to making your determinations on these factors.
How would you rate this article?