2021 Fantasy RB Rankings & Draft Strategy: How To Draft Running Backs Using These Tiers
Credit:
Getty Images. Pictured: Christian McCaffrey, Saquon Barkley, Alvin Kamara
Sean Koerner — FantasyPros' most-accurate draft ranker of 2019 — is breaking down his positional rankings and draft strategy for 2021. This series is part of our PRO subscription, which will not only grant you access to these Tiers, but also to his real-time rankings as part of our 2021 Fantasy Draft Kit.
---
Running back continues to be the most critical position in fantasy football.
There are two main reasons RB typically decides the fate of your team each season:
As the NFL becomes an increasingly pass-heavy league and RBs are deployed for specific purposes, there are fewer workhorse backs. Positional scarcity makes it critical to draft at least two workhorse RBs.
The position is very volatile. RBs are the most likely players to miss time due to injury, or to lose their job. Given the position is much more about opportunity rather than talent, it paves the way for late-round picks or even waiver wire pickups to emerge as league winners.
Because of those two factors, there are a lot of draft strategies focused solely on how many RBs you should acquire early on.
On the opposite end of the spectrum is the Zero RB strategy, which I agree with … in theory. It mainly focuses on Reason No. 2 above, but ignores Reason No. 1 — that's why I would dub my approach as the RB Surplus Strategy: I first aim to draft two RBs before the end of Round 3/4 because, as I mentioned, it's critical to acquire two who are set to open the season with a reliable workload. Then I target high-upside backs in the middle and late rounds.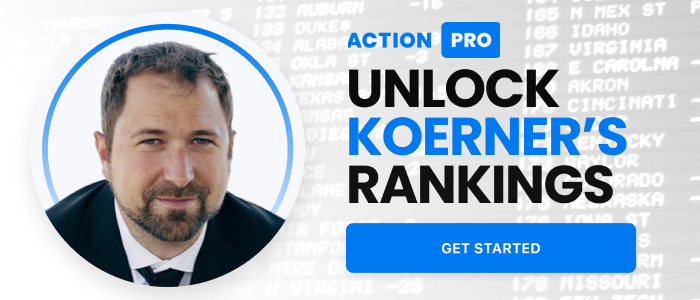 Another important component of your draft strategy should be to understand the purpose of your bench. Generally, you don't want to waste a bench slot on a quarterback or tight end — it's very easy to find a replacement for either position on the waiver wire if you're ever in a pinch or in need of a bye-week fill-in.
If I have seven bench slots, I'll usually aim to fill them with two to three WRs and four to five high-upside RBs.
The goal of stashing high-upside RBs, specifically, is to hopefully strike gold if one earns a one-off start or becomes their team's starter indefinitely. Think about the backup RBs who usually require a No. 1 waiver wire claim or the highest Free Agent Acquisition Budget (FAAB) bid to acquire when injury or depth chart news breaks mid-season — I can't tell you how many times a RB who fits that profile was already on my bench.
Drafting RBs with the highest potential to be league winners allows me to be even more aggressive when I do have first priority on waiver wire claims or still have a high percentage of my FAAB available. To help you easily identify them, I've ranked backups by their upside here.
The chart below illustrates just how valuable the first handful of RBs drafted are — they offer such a significant edge over your leaguemates, hence why they're typically the first four picks of the draft.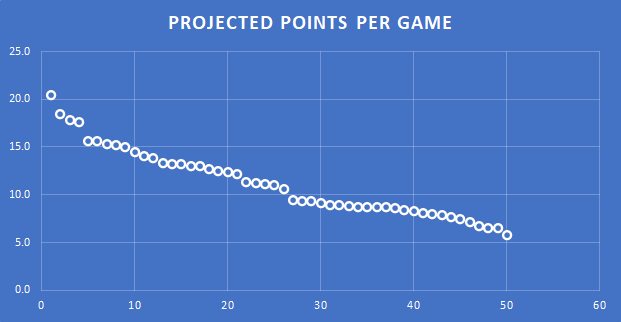 You can also see where the position features steep drop-offs. I aim to draft at least two RBs before the drop-off right outside the top 20, and three before the next drop off in the mid-20s.
Once a draft enters the RB30 range, your strategy depends on what type of RBs you're looking for. That's why, as part of these tiers, I attempted to create "buckets" that help you identify what exactly certain backs can offer you and when you'll want to target them.
Let's dive in!
---
Editor's note: Find Sean Koerner's latest draft tiers for each position as of Aug. 27 here.
---
Fantasy RB Rankings & Tiers