Fantasy Draft Strategy: How to Use Rankings, Why You Should Practice With Mocks & More
Credit:
Al Bello/Getty Images. Pictured: Saquon Barkley, Evan Engram
Our fantasy football crew recently discussed some basic principles of their 2020 draft strategy on The Action Network podcast.
Below are some highlights of their conversation on the best position to draft from, how rankings should be used to make picks and why it's important to practice with mock drafts.
[Create Custom Cheat Sheets with Our Latest Fantasy Rankings]
What's the best draft position for 2020?
Chris Raybon
Raybon was FantasyPros' fourth-most accurate in-season fantasy football ranker of 2019.
First, let me say that if you're trying to get better at drafting, the last thing you need to focus on are your first- and second-round picks — those are the two easiest decisions of the draft.
From a strategic standpoint, though, I prefer drafting toward the end of the first round for two reasons:
If I have a top pick, I have to wait a long time until my next. But if I'm drafting at the turn, I can get two top-12 players, which tends to be a little better than one top player at the top of the draft then two who are just fringe top 20.

Drafting at the turn also makes it easier to execute late-round quarterback strategy or wait on other one-starter positions. For example, if you're in need of a quarterback and you have only one to two teams drafting in-between your picks — both of which already have quarterbacks — it doesn't matter that there's four picks between yours. You can wait to secure your quarterback.
Sean Koerner
Koerner was FantasyPros' No. 1 draft ranker of 2019 and has finished as their top in-season ranker in three of the past five seasons.
There really are no bad picks over the first few rounds. If an early-pick busts, it's likely because of bad injury luck. That's why it's all about the middle-to-late rounds.
That said, I like drafting from the middle position for those middle and late rounds. If you have the first or final picks of a round, it can force you to reach for players since you don't know which will be available by the next time you're on the clock. In some cases, you have to be more aggressive to acquire players you like from that position.
That's the advantage of the middle position — you have a better idea of which players will make it back to you and there's more opportunities to snag value as a result.
How should fantasy rankings be used in drafts?
Raybon
You have to factor in average draft position (ADP) when using rankings to draft.
If a player is ranked 90th but his ADP isn't until the 150th pick, you should be waiting until at least the 130th or 140th pick to draft him. That's how you start to build a team with plus-net expected value because you're not just drafting based on rankings.
That's where so many people go wrong: You shouldn't draft based only on rankings, you want to use rankings to find value by comparing it to ADP.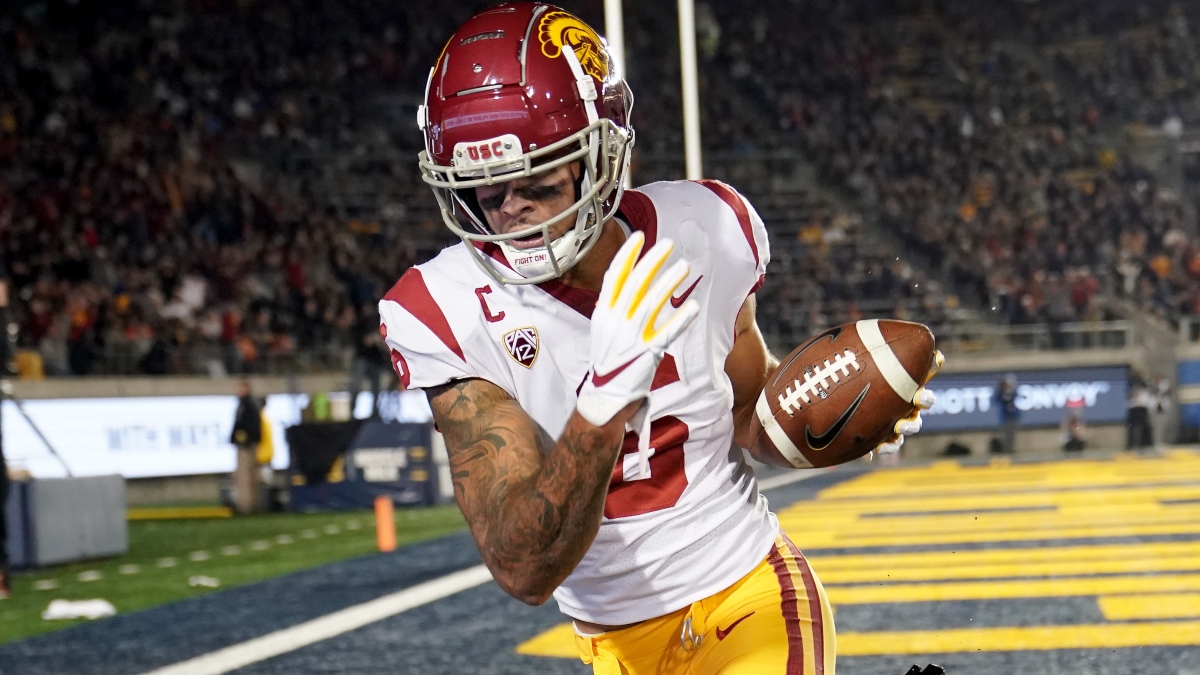 A more specific example would be I have Michael Pittman Jr. ranked 118th overall, which is a late ninth-round pick in 12-team leagues. When you get to the ninth round, that doesn't mean you should draft him there. That would be wrong.
Pittman's ADP is 171st overall, so you should wait until deeper in the double-digit rounds to take him.
Koerner
Like Raybon said, one of the biggest mistakes people make when using my rankings is they use them to a tee. In those cases, people are typically drafting players they could get three or four rounds later.
When you do that, you're actually destroying the value.
Another thing to consider is that ADP can get pretty stale, so when you're drafting in the coming weeks especially, you have to be aware of news. A good example was in 2017, when I was in the middle of a draft when Spencer Ware got hurt in the Chiefs' third preseason game. At that point, Kareem Hunt's ADP was reflective of the two months before that — not that moment — so I had to update on the fly where I wanted to draft him.
Be aware of which guys might have stale ADPs — it takes awhile for that data to catch up to breaking news.
Would you recommend fantasy mock drafts?
Koerner
Practice does make perfect in this case.
Mock drafts allow you to see when players are typically being drafted and at which points you might have to make strategic decisions.
In live drafts, you have only a short time to make a pick, and you don't want to panic. So if you don't practice at all, it could turn into a disaster.
Raybon
Like Sean said, mocks help you visualize how to actually execute during a live draft when under pressure.
Also, when you do a mock draft, it's important to actually finish it. Drafts are won in the middle and late rounds, so when people only mock the first five rounds, it's not useful.
A shortcut for those who don't want to mock is to run through an upside-down hypothetical of your draft.
Get a list of ADP, then start from the bottom: Which players offer value in the late rounds? If you're looking at who is gonna be available in the 14th round of a PPR draft, for example, you can see that there will be wide receivers available. Then repeat that process all the way up to the top of the draft.
As we always say, you don't want to go into a draft with too rigid of a strategy. A lot of trendy strategies are top-down strategies in which you're focused on what to do early in the draft, not what you're doing later. But when you have an idea of how the draft will unfold in the later rounds, you have a clearer idea of what to do with your early picks.
How would you rate this article?