2022 Fantasy Football Tight End Strategy: Draft Analysis for Travis Kelce, Mark Andrews, More
Credit:
Robin Alam/Icon Sportswire via Getty Images. Pictured: Mark Andrews.
Tight end can be a league-winning position in fantasy football if you get it right.
Our experts lay out how they suggest drafting TEs ahead of the 2022-23 season.
To say the tight end position in fantasy football is top-heavy would be an understatement.
There are two obvious studs … and then a whole lot of stuff to parse through. That's why it's important to come in with some sort of strategy that allows you to be flexible no matter the scenario you find yourself in on draft day.
Not sure where to start? No worries. We have two experts who can provide the insight you need.
---
Click here to access our 2022 draft guide.
---
Chris Raybon
I go into every draft hoping to get Travis Kelce or Mark Andrews. While they don't max out as many points as the top running backs or wide receivers, they're the only players at the position who have a realistic shot of posting point totals on par with a mid-range RB1 or WR1.
Look at it this way: Last season, Andrews and Kelce scored 244 and 219 half-PPR points, respectively. Those totals were on par with RBs 5-8 and WRs 6-10. The TE3, Dalton Schultz, posted 168 points – akin to RB24 and WR27. Rob Gronkowski was the TE3 in per-game scoring but only played in 12 contests; his 17-game pace would have topped out with scores no better than RB15 and WR15 overall.
Winning your league means being the top team of 10 or 12, which means being in the top 8-10 percentile. To maximize your chances, you want TEs capable of scoring in that same percentile. You have multiple shots to find those players at RB and WR, while QB tends to have a greater supply of high-upside options available in later rounds.
Whether I target Kelce or Andrews comes down to my draft slot. If I'm drafting in the back end of the first round, I'm hoping to get Kelce plus a top-six RB1 (Jonathan Taylor, Christian McCaffrey, Derrick Henry, Austin Ekeler, Dalvin Cook, Najee Harris) or a top-four WR1 (Cooper Kupp, Justin Jefferson, Ja'Marr Chase, Davante Adams). That usually means I'll have to take Kelce in Round 2 rather than Round 1, though he obviously won't always make it back. In that case, I have a choice to make about reaching on Andrews or playing the board and hoping I can get one of the Tier 2 TEs (usually Kyle Pitts based on draft position) below ADP.
While Pitts, George Kittle and Darren Waller are in the next tier, it's tough to project them with as high of a ceiling this year. Pitts has the best shot, but it's difficult to envision a Marcus Mariota or Desmond Ridder-led team passing for enough yards and TDs to allow for an outlier season. And while Kittle and Waller have shown Kelce/Andrews-esque upside in the past, their teams no longer need them to be target hogs due to WR talent.
If I miss out on Kelce early in Round 2, I would feel better about reaching on Andrews if I was able to start my draft with one of the top WRs than with one of the RBs. The latter carries more injury risk, and I'd be compounding that by passing up on a mid-range WR1 and paying a premium for a player with a lower relative ceiling.
The ideal draft slot is at the front end of Round 1. There, I can land a high-end RB1, grab Andrews on the way back in Round 2 and still sneak in a low-end WR1 (Keenan Allen, Mike Evans, A.J. Brown) early in Round 3. I don't feel as good about the low-end RB1/high-end-RB2 tier that is available near the Round 2-3 turn, but if I can start with, say, Kupp and Andrews, having to pick from the RBs available early in Round 3 is a worthy sacrifice. The RB2-3 tier is a lot deeper this year, so there's even the option of going Zero RB and throwing darts at middle-round RBs (this strategy is better suited to best ball).
My contingency plan if I miss out on Andrews – which could happen if I draft in a slot too far in the middle or simply get sniped – is to hopefully snag Kittle or Waller in Round 5, but at this point, I'm just playing the board, not forcing the issue.
The key thing to be prepared for is that you won't always be in a position to land a top-two or top-five TE. Sometimes, you have to make due with someone in the 6-10 range (Schultz, T.J. Hockenson, Dallas Goedert, Zach Ertz, Dawson Knox). In a 10-team league, it's easy enough to let the TE10 fall into your lap, but in a 12-team league, you do want to avoid having to venture outside this tier. If I get to that point, I just wait until the last few rounds to draft a streamer for Week 1. My hope is that in the process of foregoing the top 10 TEs, I hit on enough RBs and WRs to build an enticing enough trade package for a TE upgrade down the line.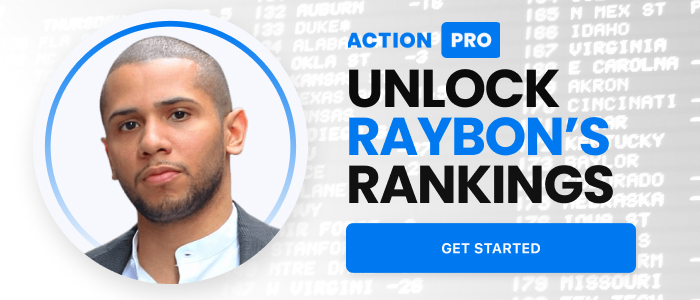 ---
» Return to the table of contents «
---
Samantha Previte
Tight end gets a bad rap in fantasy football, as the position has been historically harder to predict. Some leagues even award "premium" points (extra points per reception, etc.) in an attempt to make it more attractive.
As with many positions, I try to not fixate on granular rankings and more so on tiers. Based on the landscape this year, I support going aggressive to lock down one of the elite players, of which there are three to five – depending on who you ask.
The consensus top three: Travis Kelce, the 32-year-old who has finished top two in each of the last six seasons; Mark Andrews, who dethroned Kelce as the TE1 in all formats last season; Kyle Pitts, the burgeoning Year 2 star who is one of just two TEs in NFL history to record at least 1,000 receiving yards in a rookie campaign. Next are George Kittle and Darren Waller – both have sky-high ceilings, but carry injury risk and uncertainty at QB.
If going early for a TE isn't your cup of tea, I do think there is value to be found in the next tier, which consists of Dalton Schultz, T.J. Hockenson, Dallas Goedert, Zach Ertz and Dawson Knox. Three of the aforementioned five are on elite offenses with MVP-caliber QBs, but are not their teams' No. 1 options. The other two – Hockenson and Goedert – have other positives working in their favor, namely lack of competition and efficiency.
Waiting past these top two tiers carries a lot of risk. The next group mostly consists of players that are either, 1) on teams with low-upside offenses (Cole Kmet, Pat Freiermuth, Hunter Henry, Noah Fant), or 2) not their teams' No. 1 or 2 option (Mike Gesicki, Irv Smith Jr., Albert Okwuegbunam). If you opt to go in the "budget" direction, I would strongly recommend drafting at least two guys in this tier to mitigate risk.
---
» Return to the table of contents «
---
How would you rate this article?
This site contains commercial content. We may be compensated for the links provided on this page. The content on this page is for informational purposes only. Action Network makes no representation or warranty as to the accuracy of the information given or the outcome of any game or event.