Trade Kyle Pitts For Josh Jacobs? Is Julio Jones Cooked? Start Tim Patrick? Answering Week 7 Fantasy Questions
Credit:
Clive Rose/Getty Images. Pictured: Falcons TE Kyle Pitts
Want personalized lineup advice? Have start/sit questions? Want me to adjudicate dicey league disputes? Email mailbag@actionnetwork.com with your questions each week to be featured in this article and on Action's Fantasy Flex podcast every Thursday hosted by yours truly.
Fantasy Trade Questions
Swap Kyle Pitts for Josh Jacobs?
@sgarz3 writes: "Hi… trade [question] … I have [Travis] Kelce and [Kyle] Pitts rides my bench so far … my RBs are just ok … trade Pitts for Josh Jacobs?"
Previte: I like the trade, though I think you may be able to do a little better than Jacobs for Pitts.
Pitts' value is on the rise after a monster game against the Jets. I would maybe eke out one more good week from him in Week 7 against Miami and then flip him for a more solid RB2 rest-of-season.
Meanwhile, I feel like you're buying Jacobs at his apex after he's put up two strong games. The positional scarcity at tight end makes me think you may be able to flip Pitts for someone better.
Clown-Worthy Trade? 
@fly_bi_nitemare writes: "Traded Justin Jefferson & Aaron Jones + $20 FAAB ($100 FAAB League) and got back [Davante] Adams, [Leonard] Fournette, and Cordarrelle Patterson. Getting clowned on by the league. What's your take?"
Previte: No one deserves to get clowned for trades, but without seeing your roster, I don't love it.
First, as a rule of thumb, I don't love sending two players to get three players. Trades should level up your team, but if you happen to need the depth, it definitely makes more sense.
Aside from that, these are all solid players on each side of the trade. Patterson and Fournette should be high-end RB2s rest-of-season, but I feel you're buying high on them. I'm not sure that the pair is worth one Aaron Jones.
For the receivers, I'm also not sure that the delta between Jefferson and Adams is worth 20% of your FAAB. I think it's a passable trade if you had left that part out. It's not "clown" worthy, but it isn't my favorite trade.
Fantasy Start-Sit Questions
How Droppable Is Myles Gaskin? 
Tom writes: "As it stands now with injuries and byes, I'm looking at Eli Mitchell, Javonte Williams and [Myles] Gaskin for my two RB spots. Potential waiver targets are Latavius Murray, Mark Ingram, Rashaad Penny (stash for a week or two?), Kenyan Drake and D'Ernest Johnson.
As bad as Gaskin has been, would you drop him for any of those guys? Would you start any of them over Mitchell/[Williams]? Thanks."
Previte: Even though waivers have already run, there's a lot worth addressing. First, I don't think I would drop Gaskin for any of those guys.
Gaskin shined in Week 5 in what should have been a really tough matchup for the Dolphins' run game and was basically deployed as a receiver with 10 catches for 74 yards and two touchdowns. He then turned back into a pumpkin and had just two catches for five yards in what should have been a positive matchup against the Jags. The Dolphins face the Falcons this week, which should present a decent number of scoring opportunities.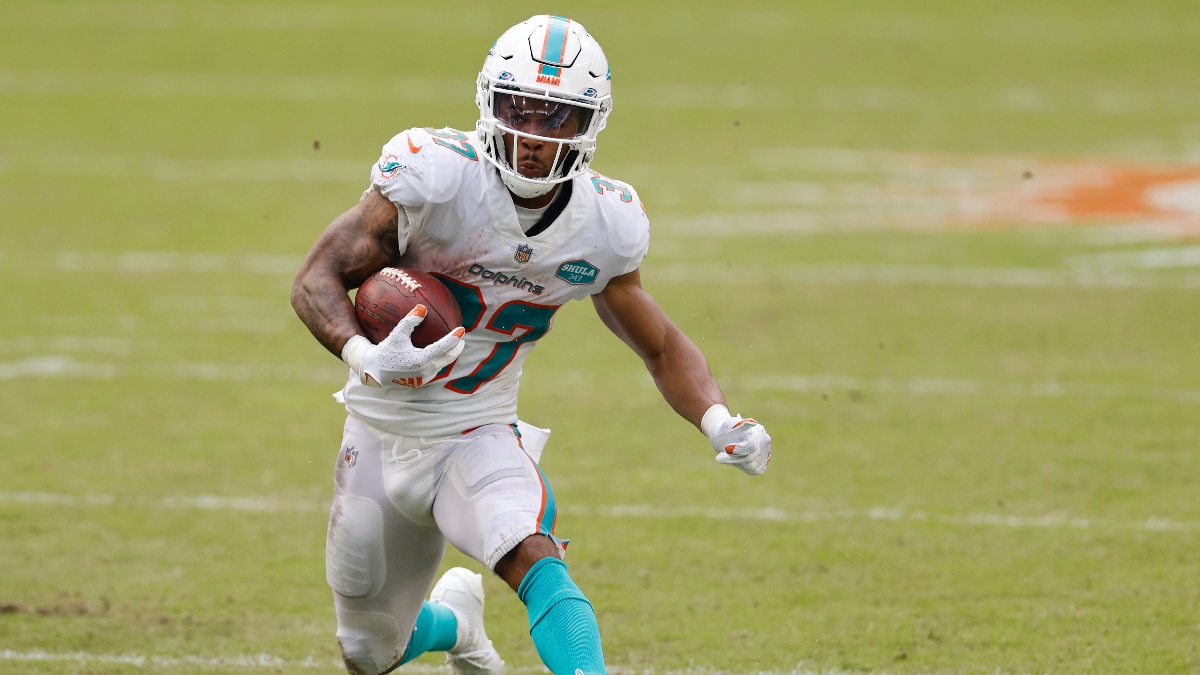 I would rather have Gaskin over most of the waiver wire guys you mentioned — save maybe Penny if he is activated since Alex Collins is banged up and Chris Carson is on injured reserve. If Penny isn't activated, I'd add him then put him in your IR slot so you don't need to drop anyone. Personally, I have no interest in any Houston running back or any Baltimore running back. Ingram is getting the volume, but he isn't doing much with it, and there are so many options in the Ravens' backfield — none of which are particularly intriguing.
D'Ernest Johnson gives me flashbacks to last season when everyone blew their entire FAAB for him to be a major disappointment.
Second, I think you have the right two guys to start. Williams and Melvin Gordon should both have good games this week, especially if Drew Lock is the starter. Mitchell is a locked-and-loaded starter right now coming off a bye. He's the lead back for now and has much more upside than any of the other guys on the list.
Tim Patrick or Hunter Renfrow? 
Ahaan writes: "Hi all — lots of bye weeks for me this week so I have a start/sit question. Tim Patrick or Hunter Renfrow in full PPR? Thanks!"
Previte: It's really close, but I would lean Patrick. Renfrow gives you a safe-ish floor given he is seeing a decent number of targets and the Raiders offense is far and away better than Broncos offense, but he doesn't offer much upside to me. This week, the Raiders face the Eagles who rank fifth-best in terms of passing yards allowed and fourth-best in fantasy points allowed to opposing receivers.
Patrick's role will probably decrease once Jerry Jeudy returns, but that's not looking likely for Week 7. The matchup is slightly better as well given how banged up the Browns' secondary is. Cleveland has given up the fifth-most fantasy points to receivers this year.
Fantasy Stock Questions
Is Julio Jones Cooked? 
Michael writes: "Hi Samantha, are we better off retiring and sending Julio [Jones] out to pasture? His productivity has not really been there and his hamstrings continue to be in a constant state of being strained. Oh and happy birthday! Best, Mike"
Previte: Thank you! As for your Julio Jones dilemma, I'm not quite ready to take him out to pasture. The upside is there and I'm not ready to fault him 100% for his struggles. Tennessee's offensive line has looked horrendous and is allowing 3.3 sacks per game behind only the Bears and Jets. Ryan Tannehill hasn't looked great either. We need to give Jones — and A.J. Brown to an extent — more time to recover from this hamstring injury to truly assess where he is.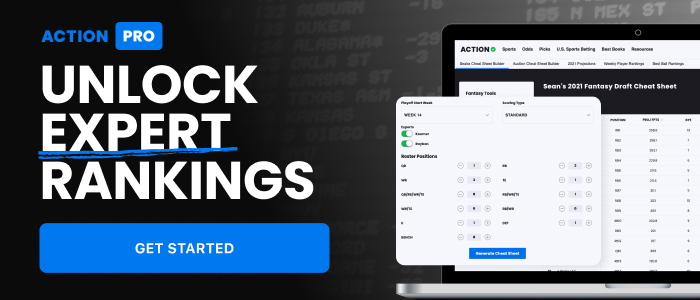 Dynasty Contender Targets
David writes: "If your dynasty team is doing well this year, what players would you try and acquire for the stretch run?"
Previte: I suppose I would look for high-performing veterans. The first ones that comes to mind are Derrick Henry, Travis Kelce, Tom Brady, Davante Adams and DeAndre Hopkins.
As a dynasty manager, I would be concerned about Henry's long-term outlook given his workload and wear-and-tear. He is on historic and record-breaking pace this year, but how long can he sustain this level of usage? He's 27 and has a lot of miles already, so I could see him holding less value for someone who's in rebuild mode.
The same would go for someone like Tom Brady. He's 44 years old, though you wouldn't know it by watching him play right now (currently QB3 through six weeks). If you want to make a push for the Shiva trophy this year, I would definitely consider trading for him, especially if his manager is looking to rebuild as well.
Both receivers, Adams and Hopkins, are in their late 20s (28 and 29, respectively) and may have a decent number of good years left, but they carry less dynasty value than they would in a regular redraft league because of their ages. Adams also has the looming possibility that he may not be catching passes from Aaron Rodgers too much longer, which certainly complicates his value down the line.
All of these guys could help you swing for the fences this year.
How would you rate this article?
This site contains commercial content. We may be compensated for the links provided on this page. The content on this page is for informational purposes only. Action Network makes no representation or warranty as to the accuracy of the information given or the outcome of any game or event.