Who To Trade For Derrick Henry? Start Cordarrelle Patterson? 0-4 Start? Answering Week 5 Fantasy Questions
Credit:
Wesley Hitt/Getty Images. Pictured: Derrick Henry
Want personalized lineup advice? Have start/sit questions? Want me to adjudicate dicey league disputes? Email mailbag@actionnetwork.com with your questions each week to be featured in this article and on Action's Fantasy Flex podcast every Thursday hosted by yours truly.
Fantasy Start/Sit Questions
Set My Lineup, Please!
Ryan writes: "Good Afternoon Samantha, Love the Pod and the whole Gang at Action! So I'm in that 0-4 bucket you're talking about and I need some help with my RB and WR situation. I can never seem to play the right guys. I'm playing in a PPR league, open to any opinions on all slots (2WRs, 2RBs, 1 flex). Feel free to just cover one of the positions, as I have a long request lol
For this week my RB options are Antonio Gibson, Chuba Hubbard, Clyde Edwards-Helaire, Damien Harris, Elijah Mitchell and Damien Williams (waiver pickup) and my WR options are Tyler Lockett, Sterling Shepard, Robert Woods, Chase Claypool, Hunter Renfrow and Cole Beasley. Thanks Much!" 
Previte: Thanks for the support and I'm so glad you trust us with your lineup questions.
I'm going to start with receiver because your options are more limited. There's still a chance neither Shepard nor Claypool can play this week, and even so, I'm not interested in starting them. Lockett is a no-brainer for me even though he's been underperforming the last two weeks. He has been dealing with a hip issue but still has so much more upside than anyone else on this list.
For your second receiver, I think you have to go with Woods. People are talking about him like he's been the biggest bust of the season. It's true he's definitely taken a backseat to Cooper Kupp, but he's scored twice and also has high upside. Head coach Sean McVay seems to want to get Woods the ball more, though I'll believe it when I see it. I'd view both guys as boom-or-bust WR2s this week, while Renfrow and Beasley are more like deep league flex plays/dart throws and Shepard and Claypool are close to unplayable right now.
As for running back, you have a great number of options, which is obviously a wonderful position to find yourself. I see Gibson, Edwards-Helaire, Harris and Williams as all in the same tier of high-end RB2s this week, while Hubbard and Mitchell — assuming he plays — would be more in that RB3/flex territory.
I think your running backs are much better than your receivers, so I'm going to use one of them for your flex position even though it's full PPR. Gibson is the no-brainer of the group. He's scored in each of the last two games and is the bell-cow of this offense. Harris and Williams have the best matchups at Houston and at Las Vegas, respectively, as both defenses are extremely permeable to the run. I'd start those two plus Gibson over Edwards-Helaire, who has the worst matchup of the quartet.
Is Cordarrelle Patterson The Real Deal? 
@ler_ty writes: "For flex spot this week: [Marquise] Brown, [Josh] Jacobs, or [Cordarrelle] Patterson? Thoughts on Patterson moving forward? Of the following, who would you most want to sell on? [Joe] Mixon, [Austin] Ekeler, [D'Andre] Swift, [Stefon] Diggs, or [Calvin] Ridley?"
Previte: For your flex spot, and without knowing the scoring, I'm going to lean Patterson in any format with points per reception (half or full). I like Brown, but Rashod Bateman could be coming back as soon as this week and Indy's pass defense has been pretty good this year. He's more of a swing-for-the fences guy so I don't hate it if you play him if you think you might lose.
Jacobs might get the slight edge in standard leagues, but Patterson has been on fire this season outscoring Mike Davis every week. Head coach Arthur Smith clearly likes using the gadget player both on the ground and through the air. He's tallied 82 yards in each of the last two games and has scored five times in the last three games. I'm sky high on him moving forward, even against the Jets who have managed to keep their games very low-scoring.
In terms of selling one of your other players, it really depends what you can get. Diggs', Mixon's and Ridley's values are at a low point, so I'm not sure I'd try to move one of them, but Ekeler and Swift are absolute studs and bell-cow running backs are hard to come by. I don't think it's a good idea to try to move Mixon while he's hurt because it's unlikely you'll get a good deal for him. Maybe see what you can get for Diggs or preferably Ridley. I'm very okay deleveraging myself from the Falcons.
Bad Luck Or Bad Squad? 
Jimmy writes: "Why am I 0-4? What can I do to improve? I need help 😭there's my team. Standard league scoring.
QB: Kyler Murray
RB: Ezekiel Elliott, David Montgomery, D'Andre Swift, Chuba Hubbard
WR: Davante Adams, Mike Williams, Diontae Johnson, DeVonta Smith, Julio Jones
TE: Logan Thomas, Evan Engram
K/D/ST: Younghoo Koo, Broncos D/ST"
Previte: First off, this is a very strong team so congrats on some savvy drafting and waiver wire moves. It stinks that you're 0-4, but sometimes that's just bad luck.
Second, your team has been hit with some pretty unfortunate injuries. David Montgomery is out four to five weeks (though he produced big-time in the game in which he was injured), Diontae Johnson missed Week 3, Julio Jones and Logan Thomas missed Week 4, and Evan Engram missed Weeks 1 and 2.
In terms of what you can do, you're already doing a number of things right. You grabbed Hubbard, which tells me you're active on the waiver wire. That's key to winning championships in my opinion. You can also try to shop one of your receivers for a third running back with Montgomery out or for an upgrade at tight end. You have three solid receivers in Adams, Williams and Johnson, and four if you count Jones once he comes back. Any one of them could be flipped for a RB2 or potentially better tight end if packaged with Thomas or Engram. For example, you could send Thomas plus Johnson for T.J. Hockenson or something like that. Hockenson is a nice buy-low candidate coming off of two bad games.
Keep your head up and don't give up! I started a season 0-5 once and still won the chip.
Fantasy Stock Questions
Kenny Gainwell vs. Tony Pollard
Brian writes: "Would you rather have Kenny Gainwell over Tony Pollard (redraft)?"
Previte: Yes. It's really close, and I'd probably put Pollard over Gainwell for Week 5, but I think Gainwell ends up outscoring Pollard rest-of-season. The Eagles' running back situation is trending toward a split backfield with Miles Sanders, who recorded seven carries for 13 yards and caught three passes for 34 yards last week. Gainwell saw three carries for 31 yards and a touchdown and reeled in six of eight targets for 58 yards. His involvement in the passing game makes him super attractive in all formats.
Pollard has standalone value in the Cowboys offense, but much to the Zero RB-ers' dismay, he is being out-touched 45 to 71 by Ezekiel Elliott this season. Pollard needs an injury to Elliott to become the alpha in this offense while Gainwell could do that on performance alone.
What To Do With George Kittle? 
@ospreyrob writes: "What do you suggest I do with [George] Kittle? Full PPR. TE flex eligibility. Not really much on waivers and don't have a back up."
Previte: Exercise patience. You can't trade him now at his absolute nadir so you have to wait it out. The good news is he's TE11 so while he isn't returning on investment based on where you drafted him, he also isn't the worst bust (see: Kyle Pitts).
I would try to grab someone off waivers, though. Assuming Dawson Knox and Dalton Schultz are taken, I would take a look at Maxx Williams and Tyler Conklin, both of which were widely available going into this waiver cycle. For what it's worth, I'm not starting either of those guys over Kittle at this point, but it may be nice to have some kind of backup.
Does Drew Lock Destroy Courtland Sutton's Value? 
Ryan writes: "What's your outlook on the Denver offense with Drew Lock at QB? I have Courtland Sutton in one league."
Previte: It's not great, especially for Sutton. With Jerry Jeudy out, Sutton is supposed to be the alpha in this offense. He caught three of eight passes for 47 yards and led the team in receiving; Tim Patrick was held to three catches on six targets for 39 yards. That said, I don't want to panic quite yet because there is "internal optimism" that Teddy Bridgewater can start on Sunday, according to Broncos insider Benjamin Allbright.
Bridgewater didn't practice Wednesday, and can't be a full participant until Friday, so keep an eye on the injury reports. For Week 5, I believe Sutton can produce WR2 numbers if Bridgewater plays. He's a low-end WR3/flex play if Lock is the starter.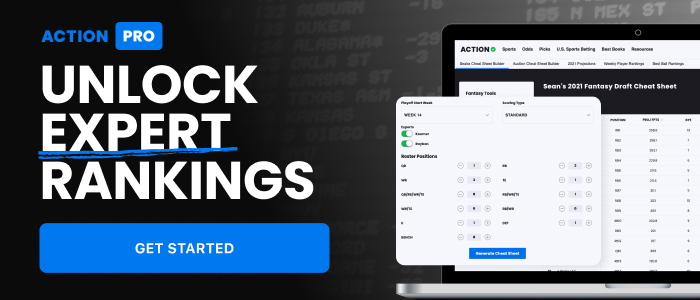 Fantasy Trade Questions
Michael Pittman vs. Chase Claypool In Dynasty? 
Josh writes: "Would you trade Pittman/22 2.01 for Claypool? I have 4 1sts in 22 and 6 1sts in 23. So losing the 2 I don't care. I just want the better player."
Previte: First off, wow. Congrats on the future picks and a strong rebuild.
Now that we've distilled the question to Pittman vs. Claypool, it's gotta be Pittman for me. The Colts' Year 2 wideout is having a low-key nice breakout season. He has seen at least eight targets in three of four games this year and was having a good rookie campaign last year before his injury. I see a very bright future for him, especially if the Colts make an upgrade at quarterback soon.
As far as Claypool goes, there's no denying he's talented, but he's always been a boom-or-bust guy whose ceiling is now significantly lower with the way senescing quarterback Ben Roethlisberger is playing. Claypool's ability to stretch the field is a mismatch with Roethlisberger's limited arm strength and even when he's healthy, he's pretty much unplayable. I think better days are ahead for him, assuming the Steelers make a move at quarterback this offseason (or sooner), but with that uncertainty looming, Pittman gets the edge over Claypool for me.
Selling The Farm For Derrick Henry
@sox_fan_28 writes: "What do think of [Nick] Chubb and [Mike] Evans for Henry in a keeper league?"
Previte: I like trades where you're sending two-for-one a lot, so in theory this is great but you are giving up a lot. You also might be selling a bit low on Chubb and Evans, who have been a little underwhelming these last couple weeks. I'd like this trade much better if you could send a slightly less good receiver in the package, but if you are really strong at receiver and can afford to lose Evans, it's a decent trade. Henry is such a stud and his workload gives you a guaranteed floor. Plus, it doesn't hurt that Tractorcito season aligns with the fantasy playoffs.
How would you rate this article?
This site contains commercial content. We may be compensated for the links provided on this page. The content on this page is for informational purposes only. Action Network makes no representation or warranty as to the accuracy of the information given or the outcome of any game or event.