2018 MotoGP Season Betting Preview: Finding Value with Top Riders
There are countless motor sports series around the world, but few are as exhilarating and awe-inspiring as the MotoGP world championship. In MotoGP, the fastest men on two wheels do battle at speeds in excess of 210 miles per hour on prototype machinery that at times outperforms even that of a Formula 1 car.
The riders are currently in preseason training and testing mode as they fine tune both themselves and their motorcycles ahead of the 19-round Grand Prix season.
Who are the men to follow as the season progresses?
Here's your comprehensive betting guide to everything you need to know ahead of the coming campaign, starting with profiles of the series' top contenders.

---
Marc Marquez is the man to beat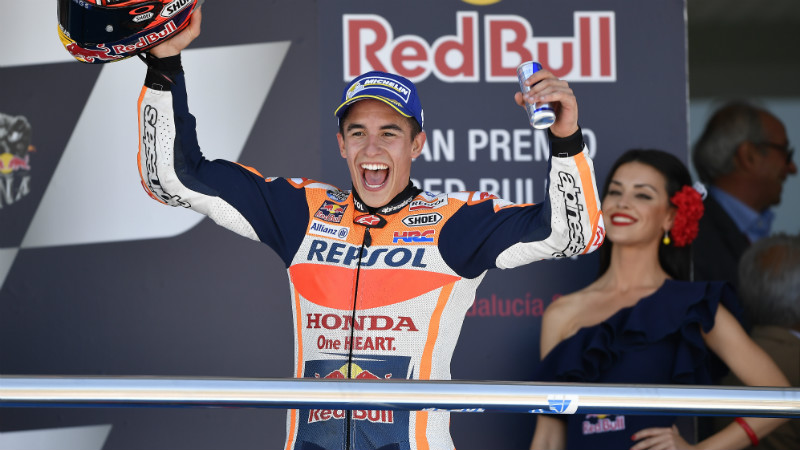 Make no bones about it, Spanish superstar Marc Marquez is the No. 1 rider heading into 2018. He's a six-time Grand Prix world champion, having won two titles in the lighter classes before capturing four titles in the blue riband MotoGP class.
He's a risk-taker, which means you'll see him crash — a lot — in practice sessions as he makes sure he knows EXACTLY where the limits are before he jumps onto his bike for race day.
But when the lights are on, there are few who can match him at his best. He's fearless, he pulls maneuvers that most wouldn't even dream of, and he's relentless; if he's within four or five bike lengths of the leader with one corner to go, he still has a 50-50 chance of victory.
He's the defending world champion, he's on the best bike — the all-conquering Repsol Honda — and he's the odds-on favorite to take the 2018 title, at -125.
---
The real Jorge is back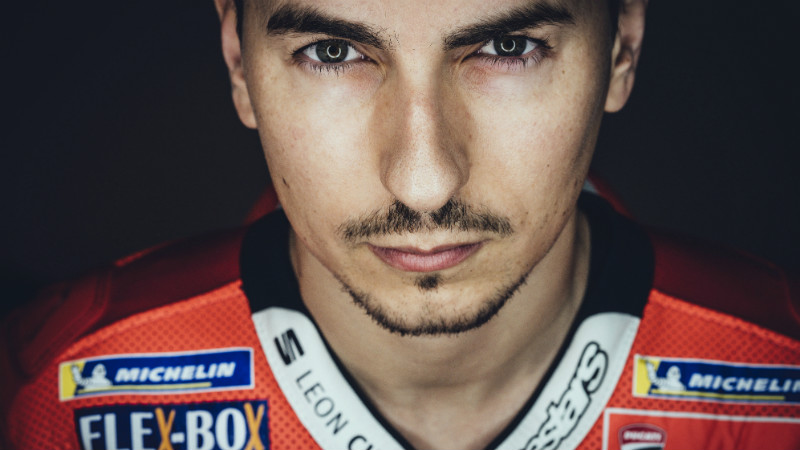 In terms of pure riding talent and the ability to string together lightning-quick lap times when it matters most, there are few who can match Spanish star Jorge Lorenzo when Lorenzo is on his game.
The Majorcan is a five-time world champion, including three MotoGP titles. However, after Lorenzo captured the 2015 world title, he opted to switch from Yamaha to Ducati, which at the time didn't have as competitive a bike. The change hurt his career as he struggled to adapt to the different machinery.
But now it seems the hard work behind the scenes is all set to pay off. Lorenzo topped the timesheets at the recent preseason tests in Sepang, Malaysia, and he's making very positive noises about this year's bike.
As a true confidence racer, a happy Lorenzo is a fast Lorenzo. And if he's as excited about his bike as he's saying, expect No. 99 to be a serious title threat again this season. The bookies agree; they have him as the second favorite, at +600.
---
'Dovi' is a dark horse no longer
Last season, the Italian Ducati team crept up on the rails and very nearly stole the title away from under Marquez and Honda's noses.
Italian Andrea Dovizioso is the team's most consistent rider, and last season he finally had the machinery to consistently challenge for race wins. It saw "Dovi" take the championship battle all the way to the final round.
He should be there or thereabouts again, and is priced at +700 to go one step better and win the title this time around.
---
Can "The GOAT" roll back the years one more time?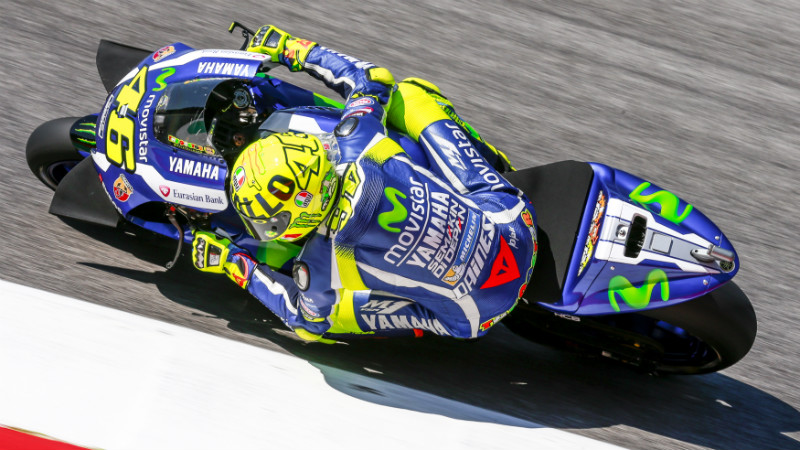 Some call him "The Doctor," but most call him "The GOAT." Valentino Rossi is, quite simply, the greatest rider to pull on a set of leathers and race a MotoGP bike.
Now 38, Rossi is still duking it out with his younger rivals and remains a threat at every round. But his once-bulletproof synergy with his Yamaha bike seems to have faded a little in recent years. He's still a contender, but when it matters most, the likes of Marquez and Dovizioso have had a little more at their disposal. His legion of fans will be hoping that changes this season.
If Yamaha can get things right early enough in the season, Rossi could be a title threat once again. He's sitting on nine world titles and would love nothing more than to take his tally into double figures before finally calling it a day. He can be backed at odds of +750 to do just that.
---
The best of the rest…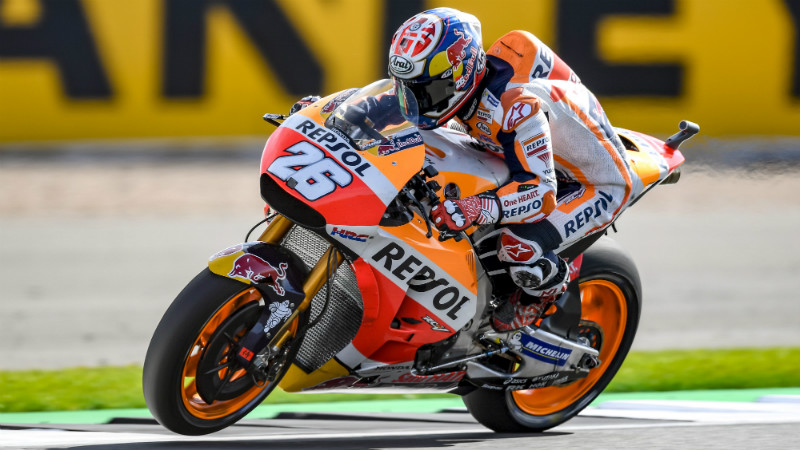 Considering his experience and the fact he's riding on the same machinery as Marquez, Repsol Honda's Dani Pedrosa should really be shorter odds than +1400, but he's consistently played second fiddle to his more spectacular teammate. He has all the ability to become a MotoGP world champion, but now that he's in the veteran stage of his career, does he have that killer instinct to take races by the scruff of the neck like Marquez?
Rossi's Yamaha teammate Maverick Vinales (true story: he's named after Tom Cruise's character in Top Gun) has all the potential to be a world champ, but his title challenge faded in the middle of the season last year. He'll have to repeat his superb start to last season, and this time maintain his form, to stay with the likes of Marquez and the Ducatis. He's a +650 shot.
One to watch will definitely be Frenchman Johann Zarco, who was a revelation in his rookie season with the Tech 3 Yamaha team last year. The former Moto2 world champion finished sixth in the championship last season and was competitive in many races. If you can find a bookie offering odds on qualifying, he's definitely one to look out for. Despite having second-string machinery compared to the factory teams, Zarco scored two pole positions last year. Like Pedrosa, he's +1400 to win the title, but given his machinery, his odds don't represent the same value as Pedrosa's.
---
The top contenders
| | | | | | | | | |
| --- | --- | --- | --- | --- | --- | --- | --- | --- |
| Name | Manufacturer | 2017 | 2018 Odds | Starts | Wins | Podiums | Poles | Points |
| Marc Marquez | Repsol Honda | Champion | -125 | 90 | 35 | 63 | 45 | 1534 |
| Jorge Lorenzo | Ducati | 7th | +600 | 174 | 44 | 110 | 39 | 2737 |
| Maverick Vinales | Movistar Yamaha | 3rd | +650 | 54 | 4 | 11 | 5 | 529 |
| Andrea Dovizioso | Ducati | 2nd | +700 | 178 | 8 | 42 | 5 | 1907 |
| Valentino Rossi | Movistar Yamaha | 5th | +750 | 305 | 89 | 191 | 54 | 4933 |
| Dani Pedrosa | Repsol Honda | 4th | +1400 | 199 | 31 | 112 | 31 | 2853 |
| Johann Zarco | Tech 3 Yamaha | 6th | +1400 | 18 | 0 | 3 | 2 | 174 |
Odds from Bovada.lv, as of Feb. 12
---
The value picks
Marquez is the justifiable favorite here. He's still young, seemingly getting better with every passing year, and he has a bike that works on every circuit throughout the season. But the odds-on price to win the overall championship represents no value in a series where there could be three or maybe even four legitimate title contenders this year.
Marquez will be there or thereabouts, but identifying his main challenger will uncover the best value pick for the 2018 season.
Dovizioso is consistent and was Marquez's closest challenger last season, but I think things will be different this time around with his teammate coming to the fore.
Lorenzo was signed to a multi-million-dollar contract as the team's No. 1 rider, but problems adapting to the Ducati meant he had to ride as Dovizioso's wingman at the end of the season. But his performances in the closing rounds last season made the point that while things may not have been 100% in 2017, he was ready to assume the mantle of the team's top spot.
Now he'll undeniably do just that, and it looks as if Ducati has built a bike that suits the former world champion's ultra-smooth riding style. He smashed the all-time MotoGP lap record at Sepang during preseason testing and received rave reviews from his fellow riders, who universally agreed that Lorenzo and the Ducati would be a major threat for the title this season.
On equal machinery he's the man best equipped to challenge Marquez and, after Ducati made huge strides with their package last season, I'm expecting the Italian manufacturer to be right up there with the Hondas this season, with Lorenzo leading the charge. He's my pick to go head to head with Marquez and top him for the title this season.
If you're looking for a slight outsider pick, there's really only one man to consider. If Yamaha can get its act together and fix the problems they had with last year's bike, Valentino Rossi has all the know-how, ability and sheer desire to take on — and beat — everyone on the circuit.
Nobody rides around problems as well as Rossi, and even with inferior equipment, he was still a threat last season, winning at Assen in brilliant style. But there's no denying his championship challenge was stymied by a bike that wasn't as competitive as in previous seasons.
Rossi has a long-standing rivalry with Lorenzo; he's built up a rivalry with Marquez in recent seasons, too, and the trio has had some classic battles over the last few seasons.
If Rossi's Yamaha bike is the equal of the Hondas and Ducatis this season, expect fireworks.
CHAMPIONSHIP PICK: Jorge Lorenzo @ +600
VALUE PICK: Valentino Rossi @ +750
---
Meet the runners and riders
[NB: Jonas Folger will no longer race for Tech 3 Yamaha in 2018 due to illness]
---
MotoGP 2018: The Calendar
March 18 – Qatar
April 8 – Argentina
April 22 – United States
May 6 – Spain
May 20 – France
June 3 – Italy
June 17 – Spain
July 1 – Netherlands
July 15 – Germany
August 5 – Czech Republic
August 12 – Austria
August 26 – Great Britain
September 9 – Italy
September 23 – Spain
October 7 – Thailand
October 21 – Japan
October 28 – Australia
November 4 – Malaysia
November 18 – Spain
[Main pic: Ducati Media House]