Barstool Sports' BlackJack Fletcher Moving Lines Thanks to Stoolie Steam
Sign up for The Action Network's daily newsletter to have the best sports betting insight and analysis delivered to your inbox.
Over the past couple of months, a very interesting character has been gaining popularity in the gambling world. BlackJack Fletcher: the self-proclaimed gambling consigliere for Barstool Sports. If you follow him on Twitter, you know he is the home of WINNERS.
Much like Barstool's motto, "By the common man, For the common man," Fletcher doesn't appear to be a super smart modeler or statistician. On a nightly basis, he'll wrap up the evening with a periscope video of himself donning a Barstool cap with a lip full of dip, breaking down what went right and wrong with each of his picks.
Just recently, he was given a Friday blog spot on Barstool to publish his picks, which are generally tweeted out each day. Unfortunately, this replaced the "Glenny and the Bets" weekly column. Pour one out for the comment section…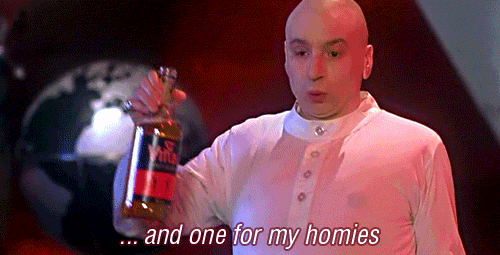 After he won the Barstool Pick 'Em Intern Contest, Fletcher went from zero to hero, finding himself on famous podcasts such as The Buffet with Chad and Scooch.  With over 20,000 Twitter followers behind him, presumably all proud Stoolies to a degree, I wondered to myself if his picks were causing lines to move. And when I wonder, I get down to work (sometimes).
I went ahead and tested out this hypothesis by tracking the market. With over 100 picks of his tracked, it seems rather evident to me that he is indeed moving lines, especially for his two favorite sports — NCAAB and NHL.
Essentially, I looked at the odds at the time his picks are released compared to the closing line. If the line moved in his favor, in other words… he gets a better line than the closing number…I would consider that a "yes". This can be a move on the actual number itself or the juice, which the market sets at either -115/-105 or -110 a side.
If the line moved the opposite way, in other words…he would have been better off waiting and placing the bet later in the day…I would consider that a "no".
Of course, there were also many occasions in which the number did not change at all or ended up with the same closing number.
Clearly, this study was done with such attention to detail that it could be included on EBSCOhost and qualify as a peer-reviewed research paper for you youngsters out there looking for essay sources.
With 129 total plays tracked, 69 have moved in his favor compared to 29 against. Basically, you're almost 2.5-times more likely to get a better number if you bet on his picks right away rather than waiting until right before gametime.
His picks haven't been moving lines as frequently in the NBA, which is easily his worst sport per his Action Network app profile. However, college basketball and NHL games, which often see less action and have lower limits, have been moving in his favor nearly 3 times more often than not.
With the NCAA Tournament right around the bend, bettors should be aware of this if they intend to follow his picks. This is especially true for those betting on the smaller conference games leading up to the Big Dance, as well as the unpopular NIT, CIT, and CBI tournaments, which will see lines move based on less action.
With his college hoops picks right around the break-even mark since being tracked on the Action Network app, I'm not suggesting you either follow or fade our goateed friend. But if you do follow, don't do so lazily.

#ForTheTeam #PickByPick #JackPack