A Serious Betting Breakdown of the PDC Darts Masters
One day we have snooker masters (The Welsh Potting Machine in the quarter-finals BTW, NBD), today we have darts masters, maybe tomorrow we'll have badminton masters. Who knows?
Are you new to darts? Well, this sport is all about the fanfare. One of the most exhilarating, entertaining, and exciting events you can imagine, the PDC Masters is (Yoda voice.)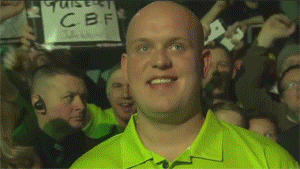 Is that a little betway promotional gear I see? Darts embraces gambling…just another reason to love it. Hell, this year's tournament is literally called the Unibet Masters. That's like if the actual golf Masters was called the Westgate Masters.
The physical specimen you see above is the cream of the crop—Michael van Gerwen. One might think that with the cue ball atop his shoulders, he may be more suited for the aforementioned snooker, but he's a natural when it comes to darts.
The current number one player in the world, van Gerwen has been racking up championships on the PDC circuit à la Tiger Woods in the early 2000s.
He's going for his fourth consecutive Masters title and not surprisingly, one book believes he's the man to beat.
At -133, Mighty Mike is not only the favorite, but an odds-on favorite.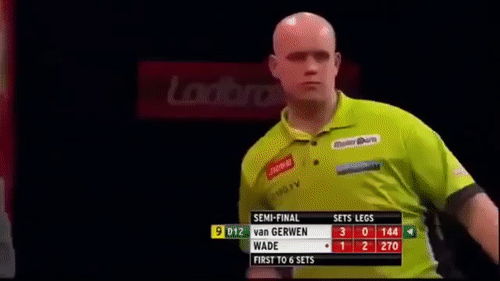 The youngest man to ever do a televised nine-dart finish, the colorful van Gerwen will be thirsty for a victory at the MK Arena in Milton Keynes at the end of the month. He actually lost the World Championship a few weeks ago to Rob Cross and now, he's angry. You wouldn't like him when he's angry…
At +400, Cross is one of a few players who could realistically out-toss van Gerwen. Bobby C, whose walk-up music is "Hot Hot Hot," doesn't have the track record as Mike van G, but he's definitely up-and-coming. He even has the look of a champion down.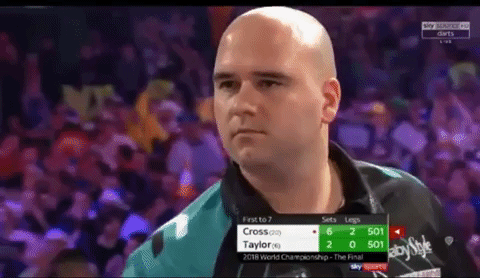 Big, bald, and beautiful.
Next on the list is former NFL kicker, Gary Anderson. After Gary missed that crucial kick in the '98 NFC Championship, he decided to hang up the cleats and retire to a career in darts. Just kidding…it's a different bloke.
The Flying Scotsman looks like someone you'd see at your local pub, but that doesn't mean he can't compete at a world-class level despite nearing 50-years-old. The wily veteran is essentially the Tom Brady of the darts world, except I don't think he's released a book about strange dietary advice and pliability.
The final man with non-ridiculous odds is Peter Wright. The Wright Whale, as I call him, is a man of many hairdos.  The current world #2 is actually known as Snakebite by his peers, as he likes the mixed drink so much that he draws a damn snake on his head.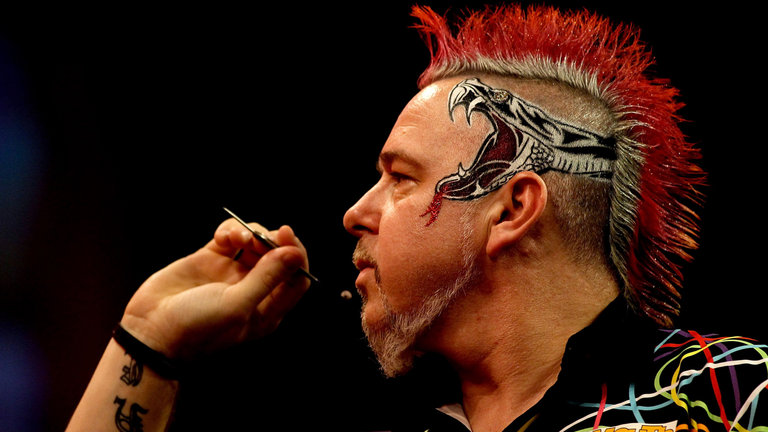 With three runner-up finishes and one victory last season, Wright will be looking to start the 2018 season off on the wright foot.
BUT WAIT…THERE'S MORE!
Want some input from someone who knows their darts…as if I don't…here's Simon Head's input on the Masters.
"From my standpoint, Van Gerwen is a phenomenal player and he'll be fired up after missing out at the Worlds, but Anderson at +650 is good value. He's always there or thereabouts in the big tourneys, and if you can get him at half the odds to reach the final by betting each way (as you usually can over here in the UK for pre-tournament odds), that makes for superb value, too.
Mensur Suljovic (+5000) is well priced and in decent form, having won the Champions League of Darts (yes, that really is a thing) last year."
You can get some value with Simon's picks, but I'll be laying the chalk and taking Magic Mike.