Moose Tracking: Total Tragedies, Overtime Pain, and Hooks Galore
According to this recent Denver Post article on what to do when you come across a moose, this is the most dangerous time of the year to run into the massive creature. After watching college basketball all weekend, I completely agree. At least those who chased with Hawaii -4.5 late night on Saturday night didn't suffer the same fate as last weekend, as UC Davis missed a meaningless 3 at the buzzer for the cover.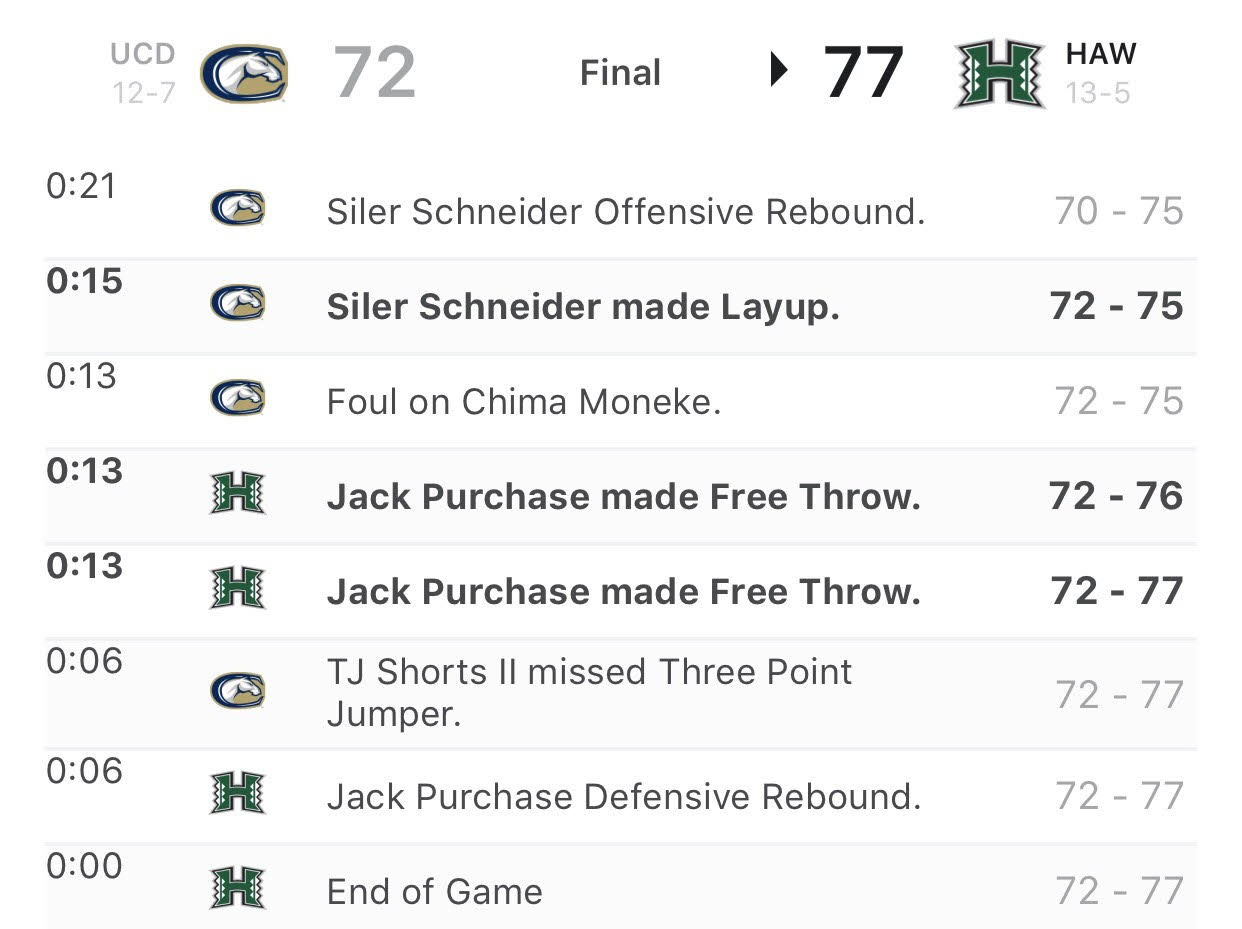 For those of you not familiar with the term "Moose," it has been used for years within the sports betting world to reference a bad beat. It originated within the old school gambling forums more than 15 years ago and has stuck ever since.
Every Monday, I will highlight the five biggest "mooses" from the weekend across all sports from my perspective (I can't see everything). If you had the misfortune of betting on three of the five on the list, you will be inducted into the "Sports Action Moose Hall of Fame Club," get some gear, and potentially win some cash if you are a PRO member.
Let's get into the five worst beats of this past weekend.
---
5. JMU/Drexel Over 148.5
With 8 seconds remaining, JMU guard Darius Banks headed to the line for two free throws. He shoots 81% at the line this season. Over backers simply needed one make to cash their ticket. He missed both. 75-73 final. Hooked.
The probability of an 81% free throw shooter missing both is 3.6%. Banks actually finished the game 2-6 from the charity stripe. Drexel also teased over backers with a half court heave that almost dropped., which you can watch below.
---
4. Patriots/Jaguars 1H Under 22.5
The Patriots took over with two minutes left in the first half at their own 15-yard line, trailing by a score of 14-3. 1H under bettors had to feel somewhat safe, considering New England had only scored 3 points up to that point. They could afford a field goal, but a touchdown would push the 1H total over.  However, before they could even get back from getting a beer, the Patriots drove the ball 85 yards down the field for a touchdown.
On that 1H over clinching drive, the Jaguars were penalized twice for 47 yards. Jacksonville had the least penalized defense in the regular season.
---
3. George Mason +5.5
I feel for anybody that had to suffer through this moose. Duquesne hit a three to force overtime in the final seconds of regulation. Then in overtime, George Mason hit a circus layup as time expired to force double overtime. To top it all of, the game was tied with 45 seconds in the second overtime before Duquesne eventually won by 6. Hooked.
Check out both of the aforementioned shots in the quick highlight below. What a mess.
---
2. Mercer/UNC Greensboro Under 130.5
It isn't an official moose piece in January without an improbable college basketball under loss in overtime. Mercer and UNC only combined for 47 first half points, which meant under bettors had 85 points to work with in the second half. Things looked even better later in the second half, as the two teams had only 88 combined points with 4 minutes left in regulation. However, Mercer hit a contested 3 with 18 seconds left to force overtime, after erasing a 7 point deficit with 48 seconds left.
After UNCG missed a potential game winning jumper at the buzzer, the two teams ended regulation tied 55-55. Despite the devastation of seeing the game go to overtime, under backers still had a really good shot. However, UNCG built a decent sized lead, which led Mercer to turn the latter parts of overtime into a foul fest. As a result, the teams combined for 26 points in the extra frame, pushing the game over the total.
Marshall/UAB Under 162 also deserves a mention, as that game went over by 2 points in overtime.
BUCKETS!!! ?#SmotherTheSpartans | #iBelieveMU pic.twitter.com/Vg4C4h43c2

— Mercer Basketball (@MercerMBB) January 20, 2018
---
1. West Virginia/Texas Under 136.5
The Mountaineers held a 32-22 lead at halftime, which meant under backers had 82 points to spare in the second half. Texas only ended up scoring 51 total points for the game. But under backers still saw their tickets go up in flames, after West Virginia scored 54 points in the second half. The final nail in the coffin was a meaningless WVU 3-pointer, their eighth of the half, in the final seconds to give the 'Neers an 86-51 victory. Hooked.
D'Angelo Hunter, who averages 2.0 points per game, not only hit the over clinching 3, but he hit two in the final 50 seconds. He took the final three instead of dribbling out the clock because of a two second difference between the game and shot clock. Brutal.
West Virginia hit 1️⃣2️⃣ 3-pointers, including 8⃣ in the second half, in yesterday's win over Texas. pic.twitter.com/Z5gqNd5g0J

— WVU Basketball (@WVUhoops) January 21, 2018
---
Moose Club Hall of Fame:
@tfil
@brandobangs
@martinmfly
@rhartley91
---
Be part of the Action
Download the Action app at the App Store  or Google Play.