There was just one NBA game on the night, but that's all it took for Boston to snap an 18-game winning streak by favorites — the longest in the postseason since 20 consecutive in 2012. Despite the line moving two or more points against them, the Celtics (+4.5) pulled off the upset over the 76ers in impressive fashion. Not much sweat involved if you backed the favorite.
In other playoff action on the ice, the Lightning evened up the series against the Bruins — thanks to a few questionable calls — while the Knights picked up a road win in overtime on an absolute snipe from William Karlsson.
WILLIAM KARLSSON IN OVERTIME! VEGAS WINS IT! WHAT A GOAL, WHAT A GAME!#SJSharks 3 – 4 #VegasBorn

FINAL/OT

(@GoldenKnights Lead Series 2-1) pic.twitter.com/ljNPv0r2Nn

— NHL Daily 365 (@NHLDaily365) May 1, 2018
Vegas backers can thank Marc-Andre Fleury for making this unbelievable save just a few minutes earlier.
So close from having a different result pic.twitter.com/eKz6DhplM0

— Sharks on NBCS (@NBCSSharks) May 1, 2018
Hopefully, you didn't bet either hockey under, as late goals in both either pushed or sent the game over the total.
Tampa led Boston 2-1 with six minutes remaining, which had the 34% of bettors who backed the under 6 sitting pretty. But after a goal from each team, the dreaded empty-netter with less than 30 seconds left snuffed out any hopes of a green dot.
At least Boston didn't tie it up to lock in the over, which would have stung worse than the push. However, the same can't be said for the second game, as the Sharks tied it up 3-3 with their goalie pulled in the final minutes to bust all under 5.5 tickets.
Playoff game-tying goal is fun always!
Hertl ties it 3-3 pic.twitter.com/xiQeE8NpHk

— Sharks on NBCS (@NBCSSharks) May 1, 2018
Sweat Summary
Favorites and Overs Roll
A lot of dead dogs on the diamond Monday.
Moose Tracks
Padres +155
Speaking of dead dogs, did you see how the Padres lost? Leading 5-3 in the bottom of the ninth inning, San Diego closer Brad Hand came in for the save. After hitting the first batter, he recorded back-to-back strikeouts. One out away. Buster Posey then fouled off four straight pitches on a 2-2 count, eventually drawing a walk on the 10th pitch of the at-bat. Up steps Evan Longoria with two on and two out. Hand got ahead in the count 1-2. Padres backers were once again just one pitch away from the window, but Longoria singled to cut the lead to 5-4.
Nick Hundley then came to the plate with the tying and winning runs in scoring position.
Nick Hundley lines a pinch-hit two-run single with the bases full to plate two runs and lift San Francisco to a 6-5 walk-off (00:35)

MLB Gameday: https://t.co/xFqFibR1mY pic.twitter.com/sLJN4GM81r

— Ballpark Videos (@BallparkVids) May 1, 2018
First-pitch walk-off. Moose. It wasn't as big of a money swing as the Victor Oladipo moose on Sunday that still has some tilting, but still brutal.
Public Pulse
Give Them a Hand
Thanks to the Brad Hand blown save, the five biggest public sides (all MLB) went 4-1 on the night for a net profit of +2.4 units.
Cash Call
Red Sox -240
Public bettors piled on the biggest MLB favorite of the night like pigeons on seed. With 83% of the bets, Eduardo Rodriguez's early struggles had many sweating from the start. Of the first seven batters he faced, he walked two, hit one and allowed two singles. That caused early stirring in the bullpen, but a timely double play limited the damage to three runs. The Boston bats then put up double digits to help the Sox cruise to a 10-6 win.
Xander Bogaerts hit the sixth Red Sox grand slam of the young season. Boston didn't hit a single one last year. It's only April.
Xander Bogaerts with a bomb for the Red Sox' SIXTH grand slam this year, it's still April pic.twitter.com/6myjoojIhM

— Starting 9 (@Starting9) May 1, 2018
Charred Chalk
Phillies -155
The Phillies were not just the most public side (85%) of the night, but also the most public wager if you also include moneylines and totals across all sports. They took an early 2-0 lead, but then the lowly Marlins tagged Jake Arrieta for six runs in just 3.2 innings en route to an 8-4 victory. The Fish have come through a number of times as sizable dogs on the young season.
Loudest Bark
Celtics +180
I feel bad for anyone who bet the Celtics moneyline on the open. Everyone was too busy trusting the process to give Boston any attention, driving its price from +120 to +180. That created significant value for contrarian bettors, as the Sixers closed with about 65% of both spread and moneyline tickets of the almost 30,000 bets that we tracked. For comparison, we only tracked 13,700 for Yankees-Astros — the second-most heavily bet game Monday.
Total Miss
Celtics-76ers 2H Under 101
After the first-half under hit with 101 combined points, oddsmakers posted a second-half total of 101. Most folks were spot on the money, as 79% cashed on what turned out to be an easy over. Thanks to 61-point third-quarter explosion, Boston and Philly combined to score 117 in the second half. The 21% who took the under, well, at least you didn't have to sweat.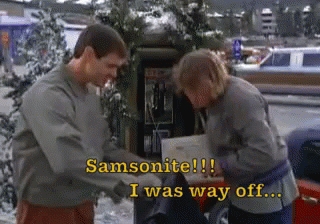 Fantasy Flop
Eduardo Rodriguez
Though the Red Sox got the W, Rodriguez did not do his fair share. At $7,600 on DraftKings, the southpaw appeared to offer value as a big home favorite against one of the worst teams in the bigs. As a result, he was the most highly owned player across the DraftKings GPP tourney slate at over 46%, per Fantasy Labs' ownership dashboard. His performance did not go over well with that large chunk of DFS players. Rodriguez only made it through four innings, allowing five earned runs on five hits and three walks, which resulted in only 5 DK points.
DFS Domination
Charlie Morton
Just like last October in Game 7 of the ALCS, Charlie Morton wheeled and dealed against the Yankees, handsomely rewarding any DFS players not afraid to take on the Bronx Bombers. At a price tag of $10,500 on DK, Morton was the second-most expensive pitcher of the night, but only owned in 18.64% of lineups. The payoff? Ten strikeouts, a win and a stellar 36.85 points.
"Astros 5th Starter" Charlie Morton with his 10th K on a disgusting 79mph Curveball.

Yeah, that's ridiculous. ? pic.twitter.com/z2rgHkQHGF

— Rob Friedman (@PitchingNinja) May 1, 2018
---
Photo via Winslow Townson – USA TODAY Sports