Riding a Heater with BlackJack
Credit:
The Westgate Las Vegas SuperBook
So, lots of gamblers will find this article to be sacreligious, but what the hell, people want to know. What's it like to ride a real heater? I've been 41-24, plus a parlay winner, since landing in San Antonio for the Final Four late on March 30. (You can find all of my picks in the Action App.) The short answer: It's complicated.
On the one hand it's an incredible feeling to just keep the wins and money coming in, and on a night like last night when you run the table and go 7-0, it is a feeling like no other. The wins were mostly easy games from the start and the feeling was a real high. Running at 63% over a period of 65 picks is a very nice percentage, especially when factoring in the parlay and several underdog wins.  It's wild, spectacular and so satisfying. You literally feel like you have it all figured out. The winning and the praise, and the money are intoxicating.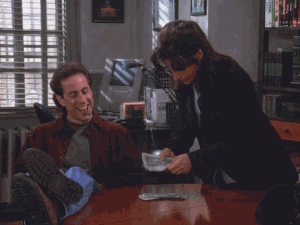 There's also another side to riding a heater. Crippling concern. It's almost like a perfect game in baseball. Every pitch becomes more important than the last one. You spend more time on each pick. You become more critical of your systems and processes. You wonder if you just got lucky and really don't know a damn thing. Worry and doubt become your new best friends.
At the end of the day, you just say to hell with it and trust yourself because that's what got this whole damn run started to begin with in the first place. Don't doubt yourself. You're a winner. Act like one. Live like one. I had one day during this run where I went 1-6, even after that day, you don't change what you do or why you do it. The bounce back is right around the corner. Most importantly when you're riding a heater, enjoy the hell out of it, because there's always a down time lurking somewhere, waiting to rear it's ugly head. Have fun, brothers. That's the name of these games we call gambling, and life.