BlackJack's NHL Friday Parlay of the Day: Four Favorites I Like
It's Friday, brothers. It's time to take stock of things and get ready to kick the hell out of an amazing weekend ahead. We have Major League Baseball back in our lives, we have the NBA and NHL heading toward the playoffs, and of course we have the Final Four down in San Antonio, Texas. Yours truly will be there live and bringing you constant content in all forms at the Action Network. But, before we get ahead of ourselves, there is a little action in the NHL that has piqued my fancy quite a bit today. Anyone who knows me knows I am not a big fan of exotic betting, but today I'm feeling a little wild. Let's roll these games in and see if we can't collect at over 5.5-to-1.
BlackJack's Parlay
Tampa Bay Lightning (-145) at New York Rangers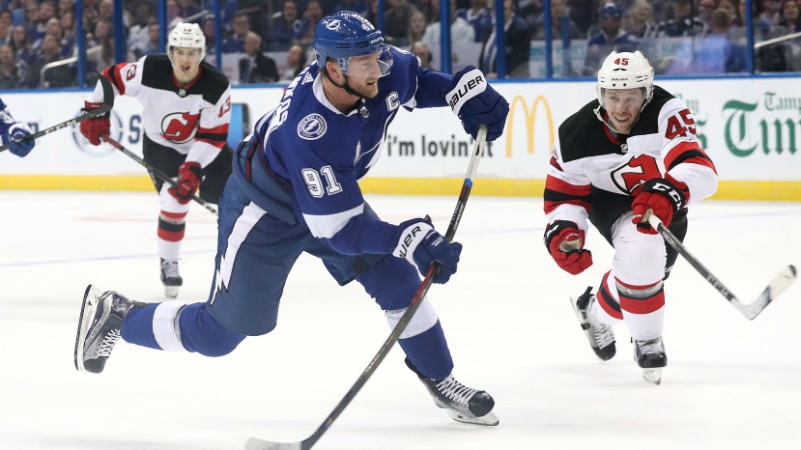 The Lightning have been in a major funk, going 5-5 over their past 10 games. They've dropped three in a row, including an enormous loss to Boston last night. Tampa needs to rally and do so quickly if they want to grab the top seed in the Eastern Conference. The Rangers are a little spunky, but they are realistically just playing out the string at this point. I'm going to choose to believe the loss to the Bruins will serve as a wake-up call for the Lightning. I think they come out hot tonight and look to take out their frustrations on the Rangers.
The Pick: Tampa Bay Lightning
Toronto Maple Leafs (-168) at New York Islanders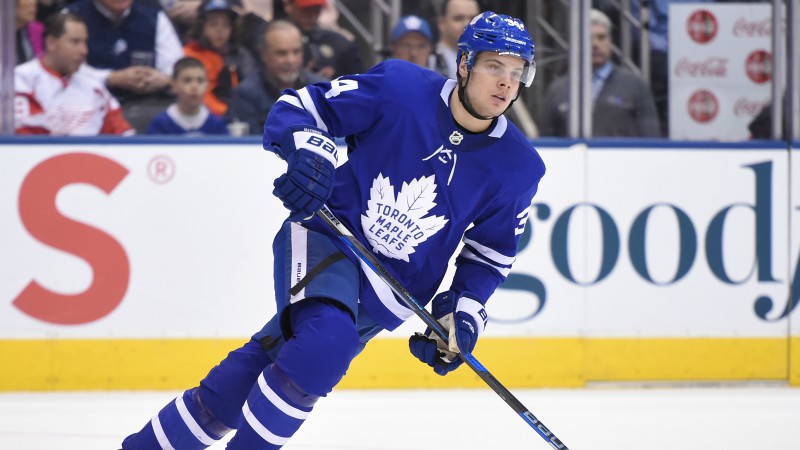 Frederik Andersen and Chris Gibson square off in this matchup in Brooklyn. Toronto is locked into their playoff spot, but they are trying to achieve their first 100-point season in quite some time (2003-04). The Islanders are another team going through the motions. While their offense can score goals at times — in bunches, in fact — the Leafs feel like a team trying to go into the playoffs playing their best hockey. I think they continue to do what they've done all year, and that is beat up on bad teams. Gibson has been a nice story for the Isles, but Toronto's offense is dynamic and very fast; I think he and his mates struggle this evening.
THE PICK: Toronto Maple Leafs
Chicago Blackhawks at Colorado Avalanche (-205)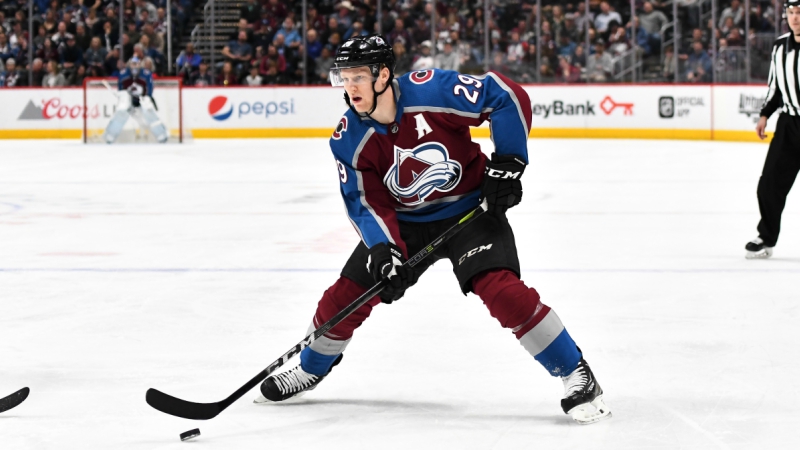 This pick contains the simplest rationale on the entire NHL card this evening. The Blackhawks are not a good team, they have nothing to play for, they just defeated a very good Winnipeg team last night 6-2 in Chicago, and they're now on the road on the second day of a back-to-back in Colorado in altitude. Looking on the other side of this game, we see an Avalanche team that desperately needs this game to remain in the playoff picture. If that wasn't enough, Nathan MacKinnon is chasing the Hart Trophy and the Avs will have Varlamov in net. Meanwhile, the Blackhawks counter with Collin Delia, who had to be taken out of the game last night with cramps.
THE PICK: Colorado Avalanche
St. Louis Blues at Vegas Golden Knights (-145)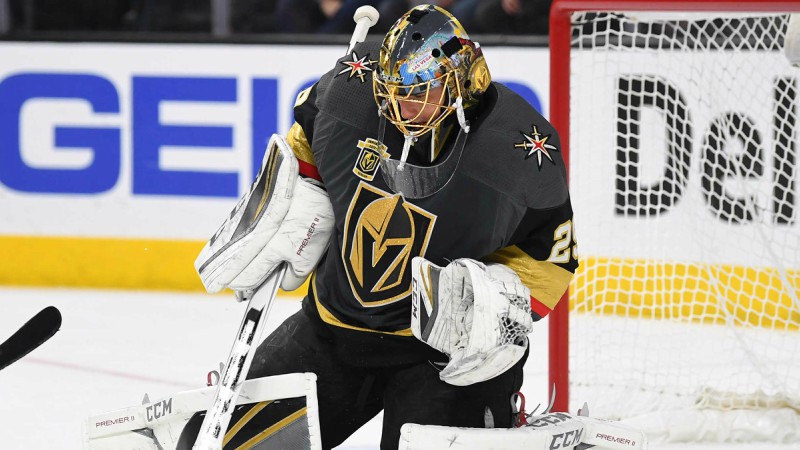 Vegas got embarrassed a couple of days ago at home by the Arizona Coyotes. I do not expect Gerard Gallant to be very happy with his club after that performance. St. Louis has rallied from a dismal stretch last month to stay relevant in the playoff hunt. I think the Golden Knights come out looking to knock the Blues out of that picture and close the distance between them and the Pacific Division title. With four games left, the Knights need this one, as their next game is against San Jose, who has been a thorn in Vegas' side; those squads are battling for first in the Pacific. I don't think Vegas toys around tonight.
THE PICK: Vegas Golden Knights
Photo Credit: Stephen R. Sylvanie-USA TODAY Sports