Cheering for underdogs is one of the best things about being a sports fan.
Sure, they're going to lose more times than not, but that just makes it even more special when they win. Just ask Danny O'Shea:
Royals fans and bettors got to feel that jubilation Saturday when they knocked off the Yankees as +360 underdogs, the second-biggest upset in the Bet Labs database. They did it in convincing fashion, too, leading wire-to-wire and putting up 10 runs, six off stud pitcher Luis Severino.
That got us thinking: What are the biggest upsets in each of the four major sports? There are famous ones like the Jets winning as 18-point underdogs against the Colts in Super Bowl III, but let's stick to some more recent occurrences.
Using Bet Labs, I was able to compile the largest underdog wins since 2006. Let's take a look at a few Davids who were able to knock off Goliaths.
---
>> Download The Action Network App to get real-time odds, track your bets and follow all of our experts' picks.
---
MLB: Washington Nationals at Minnesota Twins
Betting Odds: Nationals +395
Date: June 9, 2007
The Nats were only in their third season after leaving Montreal and would go on to finish 16 games behind the first-place Phillies that season, but that didn't stop them from pulling off a massive upset against Johan Santana. He had won the Cy Young in two of the three previous seasons and would finish fifth on the ballet in 2007, but he was outdueled by Levale Speigner for six innings on this day.
Ryan Zimmerman provided all of the Nationals' runs with a three-run home run off Santana in the third inning, and Chad Cordero slammed the door in the ninth to secure the 3-1 victory. The Nats received only 26% of the bets that day, but the contrarian bettors who showed faith were rewarded.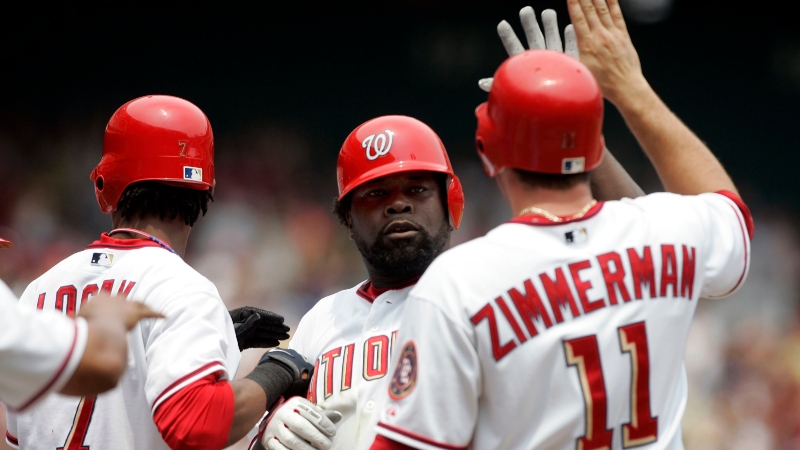 Credit: James Lang-US PRESSWIRE Copyright © James Lang. Pictured: Ryan Zimmerman (11)
NHL: Pittsburgh Penguins at Carolina Hurricanes
Betting Odds: Penguins +450
Date: Feb. 10, 2006
The Penguins have been a staple in the NHL playoffs over the past decade, but were still learning how to fly during the 2006 season. They gave everyone a glimpse of what was to come on this night against the Hurricanes, however, with an 18-year-old prodigy named Sidney Crosby scoring the deciding goal at the start of the third period.
Things got interesting when Eric Staal cut the deficit to one with three minutes remaining, but goaltender Sebastien Caron held on to secure the upset. Bettors apparently respected Crosby from a young age, as a whopping 66% of the tickets came in on the Penguins as massive underdogs.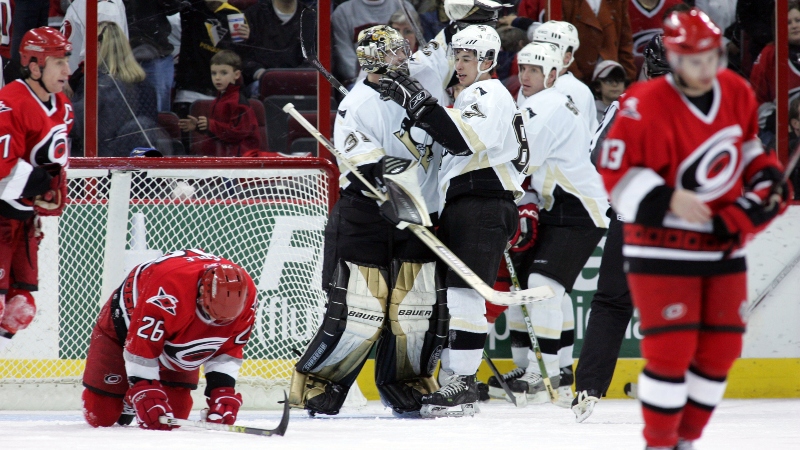 Credit: James Guillory-US PRESSWIRE Copyright (c) 2006 James Guillory. Pictured: Sidney Crosby (center)
NFL: Oakland Raiders at Pittsburgh Steelers
Betting odds: Raiders +890
Date: Dec. 6, 2009
The Raiders won only five games in 2009, but none was bigger for bettors than their upset of the Steelers in Week 13. Ben Roethlisberger was outplayed by the extremely forgettable Bruce Gradkowski, who racked up 308 yards passing and three touchdowns. His 11-yard strike to Louis Murphy with nine seconds left propelled the Raiders to a 27-24 win.
Big Ben will likely wind up in the NFL Hall of Fame when his career is over, but Gradkowski's jersey will hang in the rafters for everyone who held a Raiders ticket that day.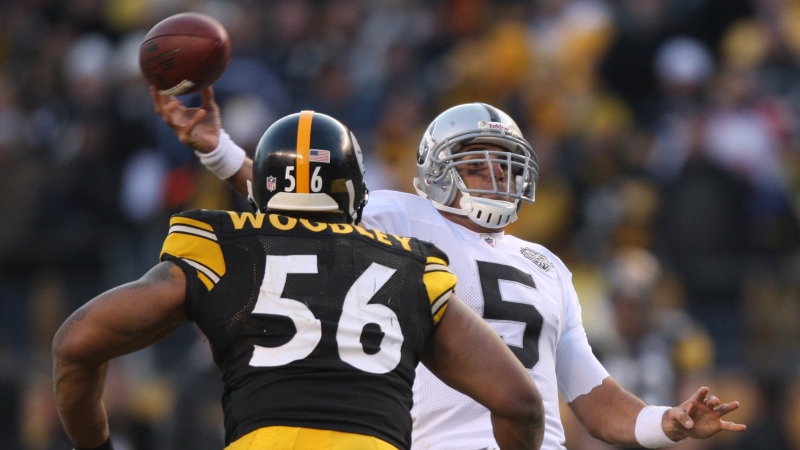 Credit: Jason Bridge-US PRESSWIRE. Pictured: Bruce Gradkowski (5).
NBA: Golden State Warriors at Los Angeles Lakers
Betting odds: Lakers +2352
Date: March 6, 2016
This is the largest upset in our database, and frankly it's not even close. The 2015-16 Warriors ran roughshod over the league, finishing with an NBA record 73 wins and a Net Rating of +11.6 points per 100 possessions, while the Lakers would go on to win just 17 games. The Lakers had nearly as many losses at the time (51) as the Warriors had wins (55).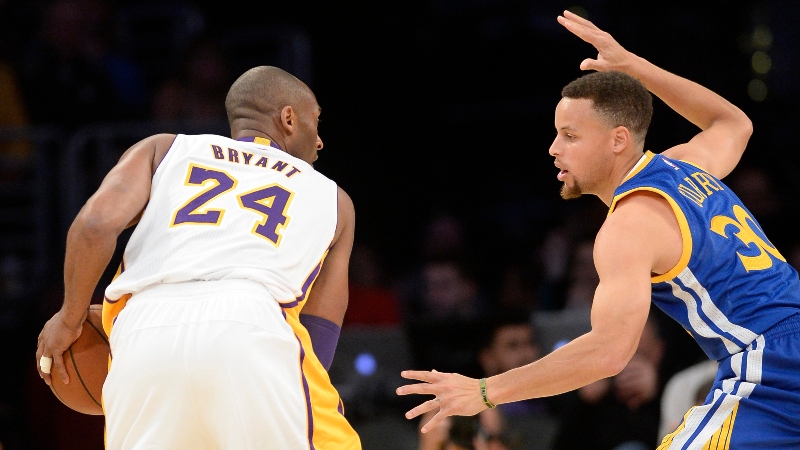 Credit: Richard Mackson-USA TODAY Sports. Pictured: Kobe Bryant (24) is defended by Golden State Warriors guard Stephen Curry (30).
That said, no team is immune to the "LA flu," which led to a stunning 112-95 win for the boys in purple and gold. They earned the No. 2 pick in the draft lottery that season, but on that night, they felt like NBA champions.