Appelbaum: How I Back-Doored My Way into Sports Betting
The Highlights
A love of Boston Sports and a pair of early bad beats prepared The Action Network's Josh Appelbaum for a career in sports betting.
Appelbaum's favorite part of betting is the sweat, earning him the nickname, "Action Appelbaum."
A big break in 2011 led to a job at Sports Insights, and ultimately a position with The Action Network.
---
I grew up in the Berkshires of Western Massachusetts. From birth, my dad instilled in me a die-hard love of Boston Sports. Red Sox, Bruins, Celtics, Patriots. It wasn't just about being a fan. It was a religion.
In Little League I played the hot corner and tapped my toes before every pitch just like my idol, Nomar Garciaparra. I wasn't much of a hitter, but I loved playing defense. I prided myself on never letting a ball get by me and then throwing it as hard as I possibly could to first. One time I made a diving play and as I walked back to the dugout, my coach looked at me, smiled and said "Nice play, Baumer."
From that day forward, I was Baumer.
For as long as I live, nothing will ever come close to 2004. I was 17 years old. The Sox were down to the Yankees three games to none. It seemed like every pitch was life or death. Hyperventilating. Screaming. Heart attack after heart attack. My first ever sweat, before I knew what sweating was. It felt like the Earth stood still during those four days in October. Best of all: I did it with my dad right next to me. Nothing will ever touch that. Ever.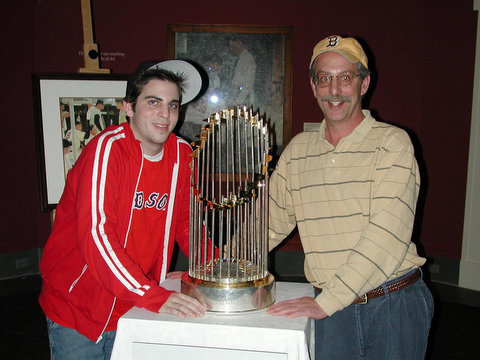 My senior year in 2005, our high school team, Mount Greylock, started 0-8. My two best friends and I were the captains. We kept losing, but we still had fun because we loved playing together. After our eighth straight loss, Coach Messina called us into his office. He was at his wit's end and asked us what we could do to turn it around. Devin, our star catcher, looked at him and said, "A little more serious, a little less comedians." After that day we ripped off 12 straight.
We ended up reaching the Western Mass state semifinals, where we blew a late, two-run lead to Palmer in excruciating fashion. My first ever bad beat. I'll never forget the bus ride home. You could hear a pin drop. The silence of a dozen or so teenage best friends who knew the decade-long journey playing ball together had come to an end. I played two more seasons of American Legion, but for all intents and purposes, that bus ride marked the end.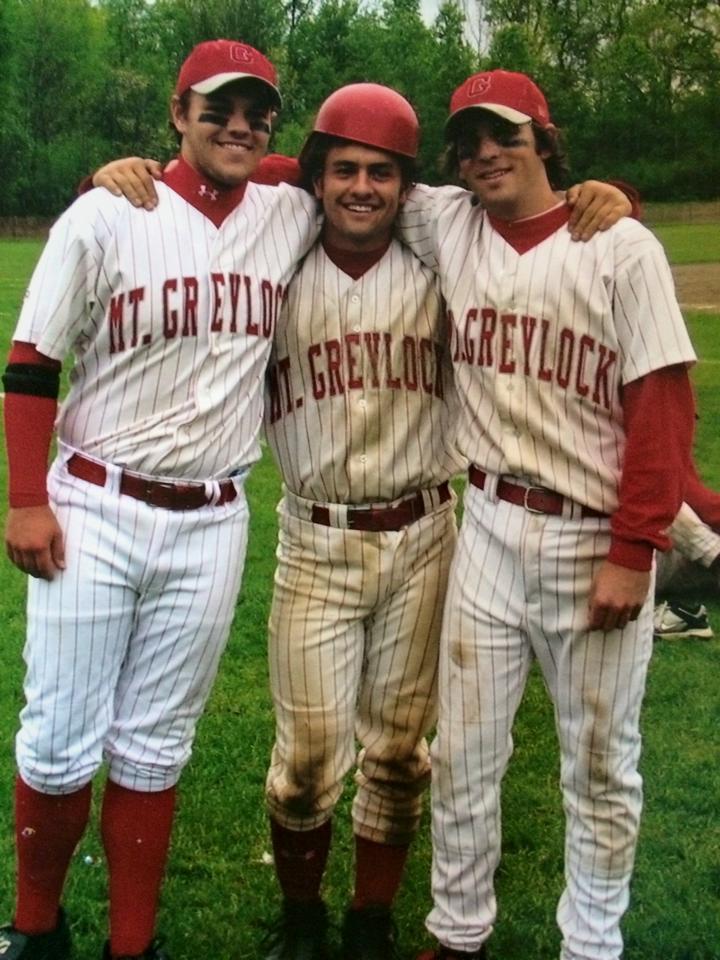 Go Cats Go
I was always a decent writer, which I inherited from my mom, an avid reader, English teacher and librarian. I also loved sports. So when my playing days ended, I figured the most natural transition was to become a sports journalist. If you couldn't play sports anymore, you might as well cover them.
Emerson was my number one choice, but it was way too expensive. UMass Amherst gave me the most financial aid. The dark horse was the University of Vermont. My sister went there and I always loved visiting when I was in middle/high school (for reasons I'm sure you can guess).
In the spring of my senior year, my buddies and I got together to watch Syracuse vs. Vermont in the NCAA Tournament. One of my closest friends, Fed, was a die-hard Orange fan. Before the game started, I told him. "If UVM wins, I'm going to UVM." And then the upset of the century took place. Sorrentine from the Parking Lot. Decision made. Hello Burlington.
At the University of Vermont, I was the men's hockey writer for the school paper, the Vermont Cynic. My senior year in 2009, we made the Frozen Four for just the second time in school history.
We traveled to Washington, D.C. to take on the mighty Boston University Terriers. UVM was a massive underdog, and no one gave us a shot. We trailed, 2-0, and came back to take a 4-3 lead late in the third period. I remember sitting next to the great Dan Shaughnessy in media row high above the ice. I peered over at his laptop and he was busily writing a column titled something to the effect of, "Underdog Cats Pull Off the Greatest Upset in College Hockey History."
Then it all came crashing down. BU scored two late goals to win, 5-4. I remember riding the team bus back to the hotel sitting next to Viktor Stalberg, the Wayne Gretzky of the team (and future NHL player). We were both heartbroken. It was like losing to Palmer all over again.
Making My Way in The Bean
I moved to Boston in 2009 at the height of the recession. There were no jobs in sports journalism (or any other field), so I worked in restaurants for two years. I was a caterer at MIT and then helped open Jerry Remy's Sports Bar and Grill next to Fenway Park.
This is when I really started betting for the first time. One of my roommates, Richie, was a big-time gambler. He introduced me to the game. We made all the rookie mistakes. We bet on the Red Sox every night and the Patriots every Sunday. We took every favorite, every home team, every over and parlayed everything.
We never won. But I instantly fell in love with betting. There was no better feeling than having action on a game, going all in on your team and rooting your ass off for them. It was the ultimate adrenaline rush.
One time we bet on Hawaii +7. Because of the time-zone difference, the game didn't start until midnight. We stayed up until 3 a.m. in our Somerville apartment, screaming at the TV, sweating every snap. Hawaii was down by 13 and had first and goal with around 10 seconds left. Last play of the game, wide-open receiver in the corner of the end zone. Richie and I see him uncovered, waving his hands. We start screaming: BACK DOOR COVER. Then the receiver dropped it. Game over. We lost. To this day, I'll never bet on Hawaii again.
While toiling in restaurants, I tried to keep the dream of becoming a sports writer alive. My ultimate goal was to write for the Boston Globe and cover the Red Sox or the Bruins. So I started a blog called Boston's Headband, commenting on all things Boston Sports.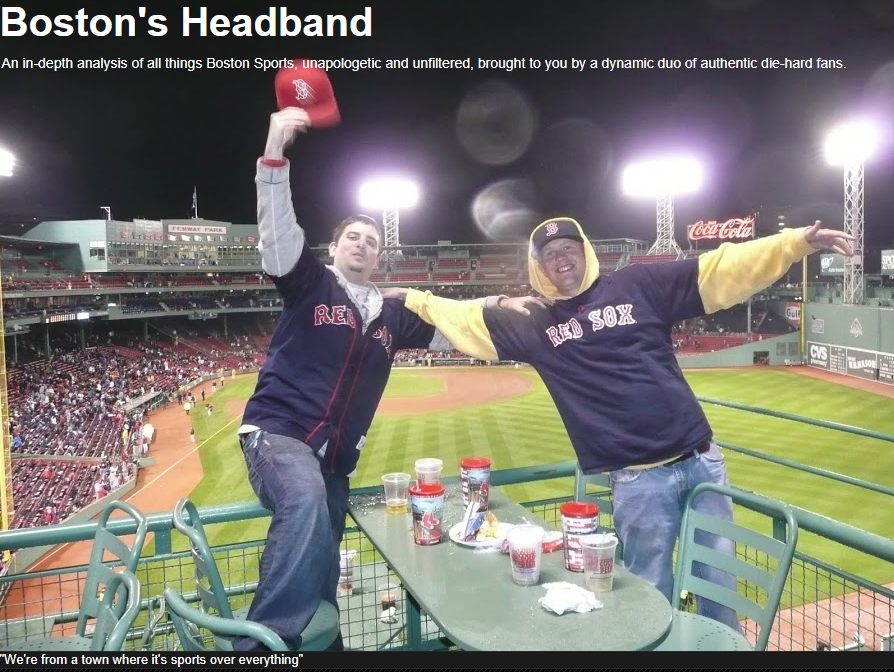 Welcome to Sports Insights
My big break occurred in June of 2011. The Bruins were in the Stanley Cup Final and I was getting ready for my best friend Mike's wedding when, out of nowhere, I stumbled upon a job on Craigslist for a "Sports Information Analyst" on the North Shore. I got an interview and knew I needed to ace it.
This was my ticket out of restaurants. I couldn't screw this up.
I remember walking into the Cummings Center office in Beverly and meeting Dan Fabrizio and PJ Walsh for the very first time. They had just relocated the business from North Carolina to Beverly, Massachusetts and explained that they were looking for someone passionate about sports to add to their "sports betting website." It was an entry-level position, bottom of the totem pole: update injuries, write blog posts, answer phones and reply to emails. The interview went well, and a couple days later — while I was celebrating the Bruins Cup win — I got a call.
"We'd like to offer you the position. Can you start Monday?"
And just like that, I was a member of Sports Insights. At the beginning, there were only six of us:  Dan, PJ, Travis Reed, Dan McGuire, David Solar and myself. Now, seven years later, we're nearly 15-strong: Mark Gallant, Keith LeBlanc, John Ewing, Danny Donahue, Mike Marsh, Jason Awad, Dave Ferrick, Anthony Petrillo. I love these guys.
"You know, we always called each other good fellas. Like you said to, uh, somebody, 'You're gonna like this guy. He's all right. he's a good fella. He's one of us.' You understand? We were good fellas. Wiseguys."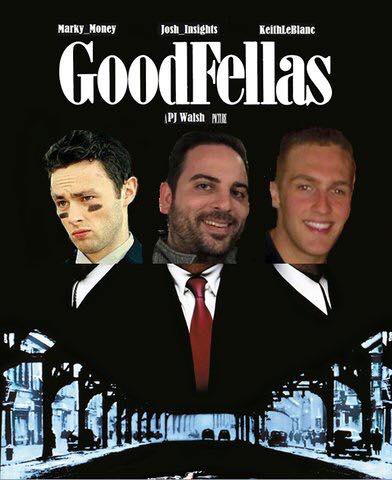 My favorite part of working at Sports Insights is when there's an afternoon MLB game. If it fits our model, we all take it. Before first pitch, I go down the row of desks and get the guys pumped up. Then we all sweat together. I love being the ringleader.
This is how I became "Action Appelbaum." PJ coined the nickname for one simple reason: I go absolutely nuts when I have action on a game. Screaming at the TV, cursing the players, the whole nine yards. I'm either the most annoying person ever to watch a game with, or the absolute best. There is no in between.
Sure, the ultimate goal is to win your pick. But that's not my favorite part of betting. It's the sweat. Spending all day crunching the numbers, then buying the ticket and taking the ride. Strapping up and entering The Arena. The ups and downs. The battle. The ride or die with your boys. For me, this is the best part.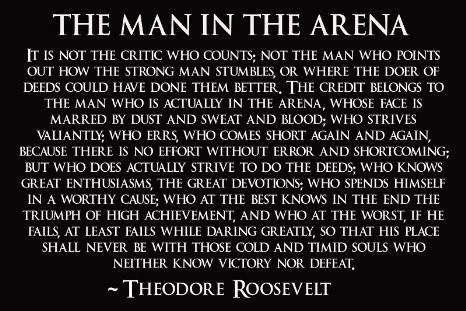 Grinders With Blinders
Over the years, my position evolved from Analyst to Customer Service Manager. Thanks to Dan, PJ and Travis, I slowly transitioned from square to sharp. I'll be honest. It wasn't easy. And it took a long time. But eventually, a light went off in my head.
Here's what I learned: Betting isn't easy. And anyone who tells you otherwise is lying. But if you stay contrarian, follow sharp action and remain disciplined with your bankroll, that's how you succeed. Always search for the sweet spot where you can fade the Average Joes who bet based on gut instinct and bias, while also placing yourself with the professional bettors who have a long track record of success. There will always be ups and downs, that's betting. But if you stay the course and think long term, you'll profit in the end. I've seen it happen and I know it's true.
I won't lie to you. Being a contrarian can be frustrating. It means you're always betting on the worst teams. Taking underdogs who look like they have no shot in hell of covering (I'm looking at you, Cleveland Browns). And always betting road teams and Unders. It seems crazy, but there's a method to the madness. If betting every favorite, home team and Over was the path to success, Average Joes would be millionaires and the books would go bankrupt. But remember, the house always wins. That's why dogs, Unders and disgusting teams have so much value. You're always playing the long game.
In 2016, after years of giving one-on-one demos to members, I started hosting the nightly Sports Betting Hangouts. At first, only three people attended (thanks, Danner B). But now we're up to 100 people per night. Nothing makes me prouder than seeing the community grow, specifically seeing a new bettor join the crew, embrace the model and start to turn a profit. Our motto is "Grinders with Blinders." It fits us perfectly. It's not just a tagline. It's a way of life.
There's so much noise in sports betting. So many scamdicappers, liars, fakes, people trying to swindle new bettors promising 5-star locks and 100-unit bombs. The most important thing to me is always being honest, transparent and straightforward with our members. I pride myself on doing it the right way. There are no locks. There are no guarantees. Sometimes you win, sometimes you lose. But if you follow the blueprint, you will make money in the end. I promise you.
Called Up To The Big Leagues 
In October 2017, everything changed. Sports Insights merged with Bet Labs, Fantasy Labs and Sports Action to create The Action Network. I met Chad Millman, our fearless leader, and knew instantly that he was the perfect guy to steer the ship into the new frontier.
I knew we were building something special when I attended the Sloan Sports Analytics Conference this past February. So many people came up to our booth asking about what we do and how we do it. It opened my eyes to the massive popularity of betting and how heavy the demand is for accurate and reliable content, data and information.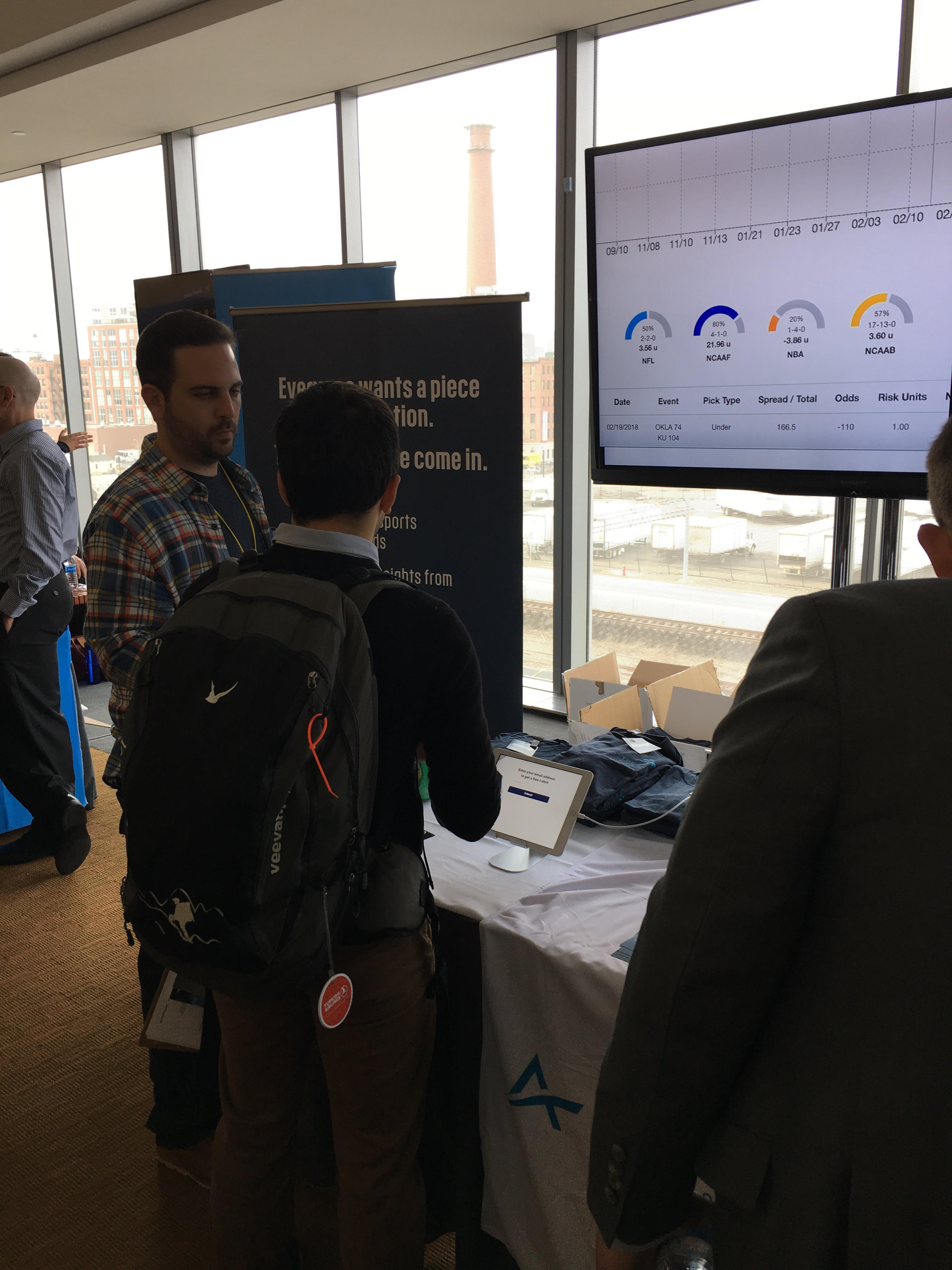 This spring, we traveled to The Action Network's NYC headquarters for a company powwow. I met BlackJack Fletcher. I talked betting with Paul Lo Duca and Geoff Schwartz. I've never been in a room filled with so many brilliant people. I thought I knew a lot about betting, but it made me realize that I have so much more to learn. It made me so excited for the future and what we're creating together.
With New Jersey winning the Supreme Court case, I firmly believe that sports betting will spread like wildfire. And I can't believe that I am lucky enough to be on the ground floor of what will become the top betting site in the world. Every day I see us improve. I see us grow. I see us get sharper. We are building something special. And this is just the tip of the iceberg.
You can find me on Twitter @Josh_Insights and follow my picks through our mobile app.