2 Sportsbooks, 1 Day: What Happens in Delaware Stays in Delaware
Credit:
Courtesy of Lauren Joffe
The Highlights
I spent Tuesday at two of the three sportsbooks in Delaware accepting legal wagers. 
Delaware Park's book was a bit of an eyesore and wasn't too busy.
Dover Downs isn't really a great place to watch a game — it's more bar than sportsbook — and the 10 p.m. closing time is BRUTAL. 
---
SOMEWHERE IN DELAWARE — Yesterday, Delaware OFFICIALLY became the first state besides Nevada to allow sports betting, and there was no way I was gonna miss out since I'm on the East Coast.
I'll be honest, in my life I think I've driven through a part of Delaware once and until yesterday I had no reason to go there. But then … sports betting became legal and suddenly Delaware was the hottest ticket in town. (OK, that's a slight exaggeration.)
Yesterday, I got to know the state really well, driving to two of the three sportsbooks taking legal sports wagers. Here's what I saw along the way.
Delaware Park
My excitement built as I saw the entry for Delaware Park, my first stop of the day. I for sure thought the traffic would be crazy. I get that it's Tuesday in Delaware, but this is history, people!
Not so much.
As a rough estimate, I'll say 20% were people who came here excited to bet on a game, 40% were media and 40% were regular casino-goers who wanted to see what the hubbub was about and get free popcorn.
I assumed Delaware Park would have a new state-of-the-art book.
Not so much.
The sportsbook sits at the back of the casino and was set up more like a conference than anything else.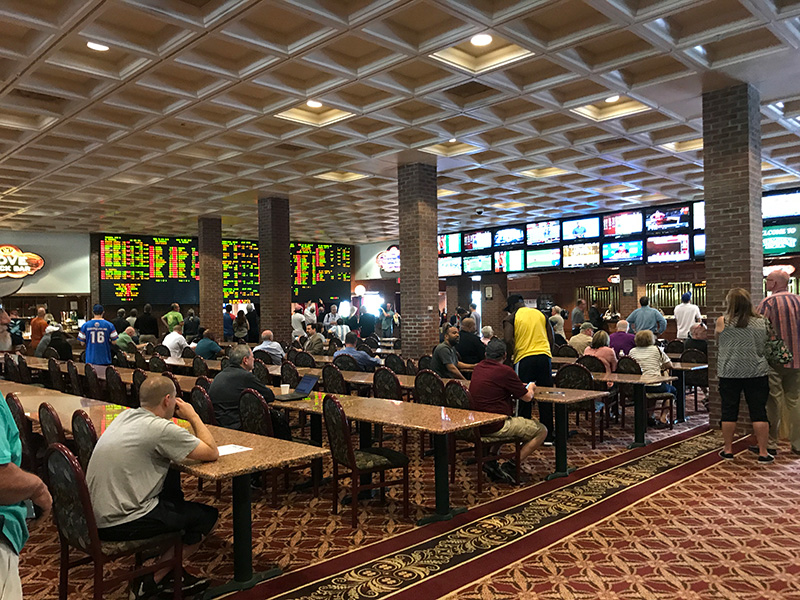 They did a T-minus countdown for the 1:30 official time, and there was an immediate line to place bets. But it lasted only about 20 minutes, and then that was that. Of course, there weren't any games going on yesterday — 16 MLB and two WNBA — so I'm assuming people went to place MLB or Super Bowl futures because that's all they really had.
OK on to the next one …
Dover Downs
I won't lie, the view of the racetrack from the room was pretty cool, especially since I've never really been to a NASCAR event. That'll be quite the experience during a race.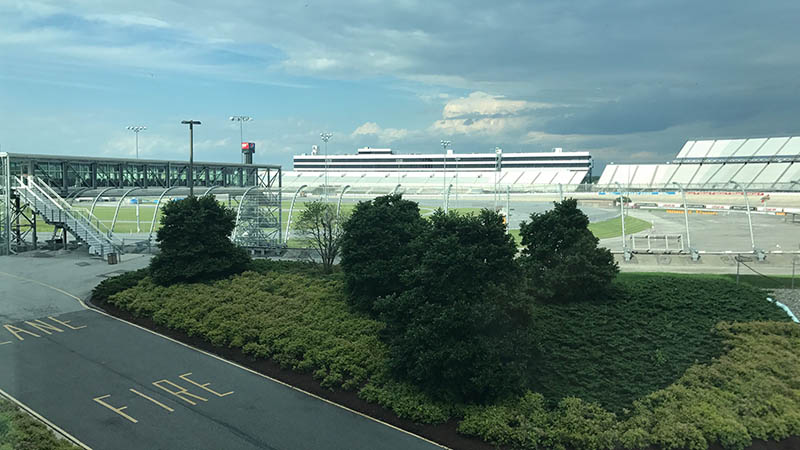 As for the casino, I asked someone who worked there which way the sportsbook was and he said, "Oh, that's not here yet; it's coming soon." So, uh, somebody missed the casino-wide memo …
When I informed him that it was indeed open today, he told me to ask someone else.
The book is relatively small, and there are seats with TVs, but it's not somewhere to really watch a game. There's a bar there (of course), and that's more what it felt like rather than a sportsbook.
Right before the MLB games started, a line formed. Mind you it was only five people or so, but they had only two people taking bets, and this was a new thing so it was slow. When I said I wanted the Dream ML the guy looked at me not knowing who that was. I told him WNBA and his response was, "Sorry, I don't follow the WNBA." I said, "Neither do I."
I placed five bets and sat at the bar to have a drink … or two. The big screens were all showing horse races despite there being baseball on. I was really looking forward to watching games, but no one really seemed to care.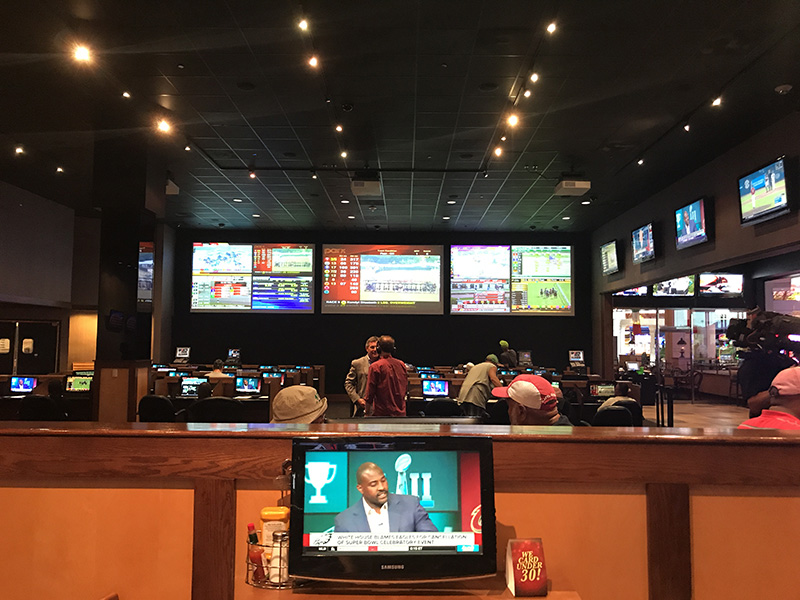 The bartender told me they closed at 11, and I was thinking that's gotta be a rough way to sweat out bets at the end of the night. But THEN he told me the book closed at 10! So I couldn't even cash my winnings had I not been staying here for the night. (And let me tell you, there were winnings aplenty! 4-1, baby! We're back on track!)
I was told the book would close early "at the beginning," but I have no idea how long that will be.
Overall, I was pretty disappointed with the books, but I suppose my only frame of reference is Las Vegas, and — spoiler alert! — Delaware isn't quite the same.  Will I forego offshore books to place my bets in Delaware? Absolutely not.
I will say this, though: There is a huge opportunity here for the casinos to become the hottest ticket in town, but they have a ways to go.
How would you rate this article?