A Serious Betting Breakdown of the 91st Scripps National Spelling Bee
Credit:
Jack Gruber-USA TODAY Network Pictured: Naysa Modi
Two sportsbooks have posted prop bets for this week's National Spelling Bee.
Mark spends countless hours manually combing through historical trends and data to find edges.
Superlatives, including best names and the All-Facial Hair Squad, are awarded.
The most important sporting event of the year is almost here. Triple Crown horse racing? No. Stanley Cup? I don't think so. NBA Finals? Dear Lord, no.
I'm talking about the Scripps National Spelling Bee, where some of the nation's top whiz kids compete for the chance at eternal glory.
Get your official Merriam-Webster unabridged dictionary out and get ready for some light 2,662-page reading because we're about to get nuts.
This kid has already realized that there is no possible way he can ever top this achievement. 
This isn't a "sport" just for watching, though. It offers up some unique betting opportunities for Mr. and Mrs. John Q. Degenerates who can't help but bet on the outcome of a children's academic competition.
Lets' start off with the offerings.
Indian American wins or shares champ: -900
Indian American is not champ: +500
Boy wins or multiple boys share champ 

-140

Girl wins or multiple girls share champ 

+100
Holy moly, talk about some crazy odds. Naturally, I did my research to find out just how often kids with an Indian heritage win, as well as the boy/girl split, since 2000:
Hmm … I guess that -900 is warranted. The last kid to win who was not an Indian American was Evan O'Dorney back in 2007. However … I went ahead and perused the entire list of 519 spellers this year and counted boys/girls and Indian Americans just to see what the odds should be if all kids had the exact same chance.
278 boys/241 girls
168 Indian Americans/351 non-Indian Americans
If there was no juice, the boy/girl prop should be -115/+115ish. The -140 on the boys side seems a bit extreme, but the +100 on the girls side isn't enough to warrant a bet. Lay off on this one.
The Indian prop is tough. First, you have to check your inner soul and ask the question, "Should I really be betting on a kids spelling bee?" After you get past that moral conundrum, you have to ask, "Should I be betting on the ethnic background of the winner of said spelling bee?"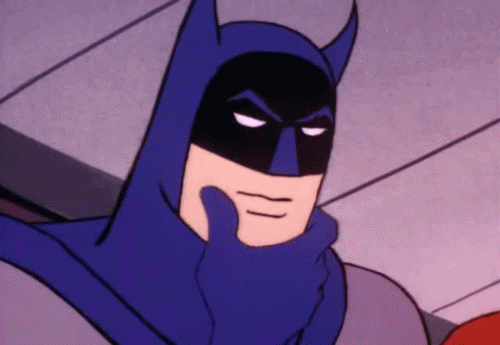 Once you get past those potential ethical dilemmas, you have to wonder if Indian kids are that much better at spelling than everyone else. Statistically speaking, they should be about +200 to win, not minus freaking nine hundred. On the flip side, you could be getting a +500 payout for something that should be priced between -200 to -250. The recent trends might scare you off, but "Indian American is not champ" is the only correct bet for this prop, mathematically speaking.
First off is the length of winning word prop.
Over 9.5 letters: +100
Under 9.5 letters: -140
The words have definitely gotten tougher over the years. Back in the early days, there were some layups that even I could've spelled. In fact, I made an entire list of the ones I know.
1928: knack
1930: fracas
1934: brethren
1936 and 1965: eczema
1937: promiscuous
1938: sanitarium
1939: canonical
1940: therapy (are you kidding me?)
1941: initials …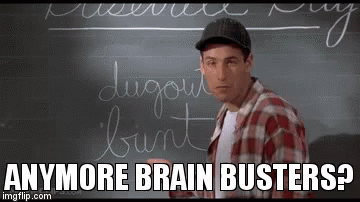 1948: psychiatry
1952: vignette
1956: condominium
1967: chihuahua
1970: croissant
1975: incisor
1983: Purim
1984: luge (easy word and easy sport)
1993: kamikaze
I would've been a spelling legend in the '30s and '40s, but the kids have it tough these days. Half of the winning words in recent years aren't even English. Feldenkrais isn't really even a word, it's the last name of a guy who created some wacky pseudo-Yoga. Give these youngsters a break for cryin' out loud.
Though "under" is the favorite at -140, 11 of the 21 words this century have been at least 10 letters. This one is essentially a toss-up, but the bet is "over" or nothing.
Next up is "will the winner be wearing glasses"? This one may be my favorite prop out there.
Glasses: -130
No glasses: -110
Of the 519 entrants, just 134 of them are wearing glasses in their picture, which comes out to 25.8%. This essentially lines up with this medical study showing the percentage of kids in the 6-9 and 10-14 age ranges who wear glasses. Convert that percentage to odds and you get just about +300. Yet, the four-eyed kids are favored to win. I have to dig more deeply … think like an oddsmaker.
It turns out 48 of the 134 are Indian, which comes out to 35.8%. This is slightly higher than the 31.7% of the group that they make up, but still does not explain these odds. Let's go another step further and take a closer look at the recent trends.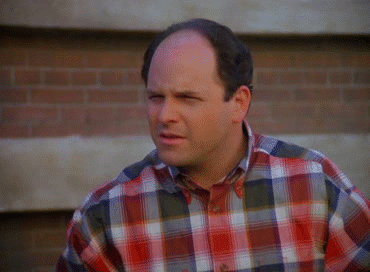 Ten of the 21 winners this century have had glasses, which is almost double that of what would be expected. As my colleague Danny Donahue notes, you sort of have to figure kids with glasses are smarter. I'm wearing glasses myself as I write this and am essentially Einstein 2.0. Even so, there's no scientific facts that suggest the group of bespectacled kids have a better shot than the kids blessed with good vision.
Given all of this data, "no glasses" is the way to go for sure.
Next on the docket is whether the winner will have braces or not. And yes, I counted the kids with braces … obviously.
Braces: +150
No Braces: -200
Only 363 of the 519 participants showed their teeth in their picture, and of those kids, 83 had braces. That percentage would come out to almost +350 odds for braces to win. BUT, you must account for the fact that those who did not smile in their picture are more likely to have braces than the smilers. They're probably a bit shy about showing their metal-filled mouths for all of the gambling world to see.
This is a spelling article, but let's break out some math. Plus-150 odds suggest a 40% chance of something happening and 40% of 519 is about 208. That means that of the 156 remaining kids, 125 would have to have braces, which is 80%. No effing way it's that high. Even if half of the remaining kids had braces, that would bump the total number up to only 31% overall — far too low to make the bet on +150 worth it.
Betting on "no braces" at -200 would mean that you'd need fewer than 57% of the non-smilers to be wearing braces. I think that's a fair assumption and that -200 is not a bad bet in this case.
The last prop on the list is whether or not there will be co-champions, with "yes" listed at +150 and "no" listed at -200. There have been six ties in history, but three have taken place in the past four years. The 2014 tie was the first in 52 years. For a tie to take place, two spellers have to continue spelling words correctly until they run out of championship-level words. However, after there were three straight ties, rule changes now make it a lot tougher for a tie to occur. It already worked last year.
"After three straight years where the Bee ended in a tie, the Bee's rules were amended to include a written tiebreaker test for those remaining on the last evening of the Bee. Those spellers were given a written test (at 6 p.m. on Thursday) with 12 words and 12 vocabulary questions. If either two or three spellers remained after 25 rounds, the highest score on the tiebreaker test would have decided the winner. If the tiebreaker test results were also a tie, only then would co-champions (which could be two or three spellers) be announced."
I don't see how there could possibly be a tie with this format in place and certainly not a 40% chance of one happening.
That is all for the serious spelling bee analytics, but I'm not even close to being done. I'm dishing out some hardware of my own. Besides, participation trophies are big these days.
Best Names
Sivasaipraneethreddy Devireddy

:  No better way to prepare your kid for those tough four- or five-syllable words than giving him a first name with seven syllables and 20 letters.

Garv Gaur: Did you know that a Gaur is an Indian Bison and also the largest species of bovine?
Wolfgang Schaff: You'll be shocked to find out that our boy Wolfgang attends the "Schaff Family Homeschool".
Joshua David Roodhouse Hale: An alternative spelling of the late, great Patrick Swayze's best hit.
Charity Juliette Parrott: Not much else needs to be said. 
Qi "Mark" Mao Zheng: Since Qi decided to go by Mark, I've decided to change the spelling of my name "Marky" to "Markqi".
Brody Dicks: Coming to a D1 lacrosse team near you! Just kidding, zero Scripps Spelling Bee spellers have ever made a D1 lax team.
Jasper J.D. Ralph: You don't see too many Jaspers these days and very few come with a last name as cool as Ralph. 
The All-Facial-Hair Squad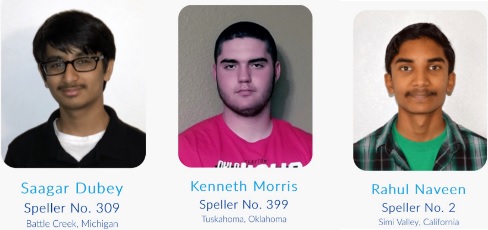 Somebody check these kids' birth certificates!
Best Rules
1. The speller must not have repeated any grade for the purpose of extending spelling bee eligibility.
You see this happen all the time, unfortunately. Parents redshirt their kids at homeschool and try to slip one past the Scripps big wigs. The Danny Almonte scandal was nothing compared to some of the stuff I've seen on the spelling circuit.
2. The speller must not have any first-, second- or third-degree relatives (i.e. sibling, parent, grandparent, aunt, uncle, niece, nephew, half-sibling, first cousin or great-grandparents) who are current employees of The E.W. Scripps Company. 
Inside jobs are a big problem, too. If I had a nickel for the number of times I've seen spellers pay off their third cousin who works at Scripps to throw the bee, I'd bee rich.
To summarize:
Boy/Girl: No bet
Indian to win/not win: Not win +500
Length of winning word: Over 9.5 +100 or no bet
Winner wearing glasses: No -110
Winner have braces: No -200
Co-Champions: No -200  (5-star spelling bee play, 10-unit bomb, max bet)
Good luck and happy spelling.
How would you rate this article?