Charles Oakley's Vegas Scandal and 5 Cardinal Sins of Casino Gambling
Credit:
Jeremy Brevard-USA TODAY Sports. Pictured: Charley Oakley
Former NBA star Charles Oakley landed himself in jail after he tried to take a $100 bet off the table once he realized it was going to lose.
The first rule of gambling in a casino: Don't cheat. After that, try to be a pleasant person.
And don't be afraid to tip generously. You need all the good karma you can get!
LAS VEGAS — NBA legend Charles Oakley was arrested last weekend here in Nevada. According to TMZ, he's alleged to have removed a $100 chip from a table at the Cosmopolitan once he realized he would lose his bet.
That's a pretty big faux pas in Las Vegas. What should you make sure NOT to do when playing cards in Sin City? Here's a quick rundown.
---
1. Don't cheat
Seriously. Just don't do it. Oakley broke the No. 1 rule of gambling in a casino. Vegas tolerates lots and lots of behaviors. I'm talkin' about stuff that's frowned upon almost anywhere else. But casinos have no patience for cheats.
A few words to the wise:
1. You're not gonna get away with it. I don't care who you are or what your plan is, you will get caught. There are no blind spots in Las Vegas.
2. The repercussions are far worse than just getting kicked out of the casino. You very well could go to jail. Nevada takes these offenses very seriously. The state's economy is largely built off this industry remaining legitimate. Any threat to that is handled aggressively.
3. It's an easy way to get yourself banned from casinos all over the world, which is a real bummer.
So, yeah, don't cheat.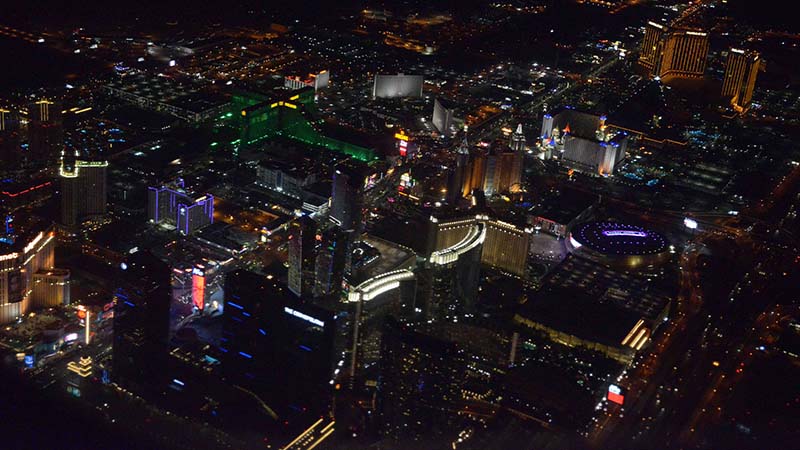 Kirby Lee-USA TODAY Sports
2. Don't use your phone at the table
This is a common courtesy. You can't play while on the phone, and all you're going to do is slow down play for everyone else. You're also likely to make a mistake and cost yourself money if you're not paying attention. Disconnect for a while. It's OK, the world will keep spinning.
3. Don't be rude to the dealers
I can assure you of a few things: Dealers aren't trying to give you bad cards, and they definitely have no control over the roulette wheel. While the casino is your happy place, it's much less fun for the dealers. After all, it's a job. So don't be an asshole when things aren't going your way.
4. Don't leave a winning table without tipping
Listen, brother, gambling is a fickle mistress. You really want to tempt the Gambling Gods? If you leave a table ahead, toss the dealer a little something. Tip the cocktail waitresses. Hell, tip everyone. Over-tip. You need all the good karma you can get in this town.
5. Don't be THAT guy
Everyone has played with the bro who scolds other players for "taking my card" or complains about what might've happened had someone hit. It's a game. Lighten up, have a little fun. Yes, some people are bad at cards. It's not the end of the world.
Now come on out to Las Vegas and have some fun!