10 Bold MLB Betting Predictions for 2019
Credit:
Kim Klement-USA TODAY Sports. Pictured: Bryce Harper.
The 2019 MLB season is upon us and Mark Gallant decided to make some bold predictions for the first time in his life.
Included in the predictions are bold claims such as the Orioles being more profitable than the Red Sox, Vladimir Guerrero Jr. going under all of his props and the Reds being the most profitable team in baseball.
Bold predictions … I've never written any of these before. From what I've gathered in my life experiences, these articles are just an excuse to say ridiculous sh*t without any consequences.
But while some of my statements may come off as ridiculous, I do believe they're all somewhat possible. In fact, I've even bet on a few of them to come true, which is something I doubt other bold prediction authors have done.
Are they likely outcomes? Not really. They wouldn't be "bold" if they were likely. They're semi-realistic outcomes, however I still fully expect to go 10/10.
1. The Baltimore Orioles are more profitable than the Boston Red Sox.
Woahhh! Coming hot out of the gates with a blistering take.
Last year, the Orioles were an absolute trash heap. The Red Sox won the World Series. They were on the very two extreme ends of the spectrum when it came to possible results for a team in a single season.
At 108-54, the Sox had the best record in baseball and won 18.6 units. Seems kind of low for 108 wins, but since they're such a popular team and frequently command the large majority of bets (they received 70+% in 81 games, less than 50% 17 times), books are going to shade their lines. Same goes for the Yankees and Astros, who were both actually unprofitable despite winning 100 and 103 games, respectively.
Meanwhile, the Orioles won just 47 games and broke the record for most unprofitable team we have on file dating back to 2005 at -51.9 units …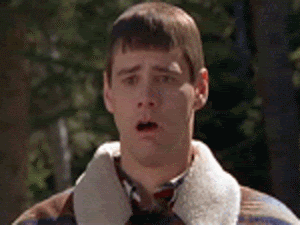 They received more than half of moneyline bets just 21 times all year and were at 30% or below 83 times. Understandably, nobody wanted to bet on them.
As far as public betting trends go, expect more of the same this year. That's why this prediction will come true!
The Red Sox (my favorite team) will not win 108 games this year. Probably not 100, either. If they end up around their win total of 94.5 or below it, they'll probably end up a handful of units in the red. Maybe even more than that, something the 91-win Indians experienced last year when they were down nearly 20 units.
The Orioles won't lose 115 games again. They just won't. Obviously they're bad, but if they win 60ish games, oftentimes with beefy payouts of +200 or higher, they'll be close to a break-even team. For example, the Marlins were down only a handful of units despite winning 63 games last year. If the Orioles somehow manage to push for 70 wins, they could actually be very profitable.
2. Unders continue to hit thanks to shifts, openers and strikeouts.
Baseball has entered a strange era. Baseball teams and players are getting smarter, which has led to new strategies that are actually pretty darn effective. Most hitters get shifted to at least some degree, and as we saw withBryce Harper this spring, teams are starting to get even more extreme. The Rays successfully utilized their "opener" strategy last year and it appears more teams will begin using it, too. This should also bode well for unders.
Over the past four years, unders have steadily been hitting at a higher rate. This may surprise some considering ding-dongs are being jacked at a steroid-era rate, but more of these homers are coming with fewer men on base. The shifts and league-record strikeout rate last year caused a league-wide batting average of just .248 — the lowest since 1972. The strikeout record has been broken every year in a row since 2008. Launch angle or bust, baby! I have no reason to believe this will stop, and since most bettors like taking overs, I imagine the oddsmakers don't have much incentive to actively combat this trend.
3. The Brewers have a losing record.
This sounds bold, but based on their win total of 86.5 and their Fangraphs projection of 83 wins, it's really not all that bold. The Brew Crew are a bit of a trendy team and are coming off a very good season, but they certainly have some concerns in my mind.
You may or may not be aware of the fact that I expect some major regression for their MVP Christian Yelich. Their starting pitching has depth, but no front-end arms. Maybe one of their youngsters blossoms into one, but that's something for another day.
Their bullpen has already been dealt a tough hand, as Corey Knebel is dealing with UCL troubles (hello, Tommy John?) and Jeremey Jeffress was shut down with shoulder weakness.
The Cubs and Cardinals will be right there with the Brewers fighting for the NL Central crown, while the Reds and Pirates could both be winning ballclubs, too. Don't be shocked if the surprising team of yesteryear slips below .500 in 2019.
4. Vladimir Guerrero Jr. goes under all of his props.
There is some big time hype for this super-stud prospect. Sportsbooks are treating him like a normal player, too, as he has props posted despite the fact he won't begin the year with the Blue Jays.
Batting average: .295
Home runs: 23.5
RBI: 80.5
Runs: 74.5
Lofty expectations for a fella who's never played in the bigs. I personally bet on his RBI under, but I think he'll have a hard time going over on any of these props. The big tipping point for me is just how many games he'll be able to play. If he's called up at the earliest possible date after the Blue Jays have gained an extra year of control on him, he'll have at most ~140 games to play. Given that he's been sidelined with an oblique strain for the past couple weeks, it wouldn't surprise me if he's not rushed up and gets days off more often than Blue Jays fans would like to see.
Obviously batting average has nothing to do with playing time, but there are only a handful of players with higher BA over/under props than he has. Let's just say I think the pitching in the AL East will be a bit better than what he saw in the minors last year.
5. The Twins win the AL Central.
At +400, this is something that I personally risked my hard-earned cash on. I was not exactly happy when I saw that Fangraphs' projections equate to their real odds being closer to +800, but oh well. I can't ask for my money back, right?
The Indians have front-end pitching in the front and back end of their rotation, but have a fairly bad lineup compared to what they've had in years past. Their bullpen could also be a weakness, especially if Brad Hand's performance slips at all.
The Twins lack front-end pitching, but have a very potent lineup that can put up some crooked numbers vs. some of the crappy AL Central staffs.
For this to happen, the Twins would probably need to push for 90 wins, about five more than their win total of 84, while the Indians would need to fall a couple games short of their win total of 91. Not too bold if you break it down like that.
6. The Phillies finish 4th in the NL East.
Though betting on the Phillies to finish 4th in the NL East isn't an option, at least not that I've seen, I'm still adding it to the list. With all of their flashy additions, most books have made them the favorites to win the NL East, but I'm not sold on them and neither is Fangraphs, who has the Nationals winning the division more than half the time. Very happy about my Nats +300 NL East ticket.
While the Nats are the favorite in my heart, the Mets and Braves will also be competing for the division title. All of these teams are projected to be within a handful of wins of each other, and it's possible that a few reach the 90-win threshold. If the Phillies are a couple wins in either direction of 85, they're in jeopardy of finishing 4th.
7. The White Sox have the worst record in baseball.
The South Siders went 62-100 last year — not too good, but nowhere near as bad as the Orioles. With Eloy Jimenez joining the team from the get-go, they've basically added a middle-of-the-order bat without signing Manny Machado or Bryce Harper like they tried to do.
Other than that, this team is still very bad. For whatever reason, they are 30-1 to accomplish this unflattering feat and I bet on them to do so. I don't think they're the worst team in baseball, but considering their AL Central compadres, the Tigers and Royals, are both 4-1 to have the most losses, this price seemed too good to be true.
Fangraphs is projecting them for 71 wins and the 5th-worst record, nine games above the Orioles and a few above the Tigers and Royals. All it would take is for Chicago to fall a bit short of expectations and this will be a fun race at the bottom of the standings.
8. The Reds are the most profitable team in baseball.
Woahhh another flaming hot take. Last year, the 67-win Reds were nearly 15 units in the red. I have to admit I am quite a fan of them this year, though.
With a few big additions, Cincinnati could be a winning team in 2019. They'll often be underdogs against division opponents like the Cubs, Cards and Brewers, and don't have big name pitchers that would make them hefty favorites against anyone except maybe the Marlins.
It would probably take ~85 wins for this prediction to come true, but that's why it's bold!
9. The Nationals have at least two players finish higher than Bryce Harper in the NL MVP voting.
At +500, Bryce Harper is the National League MVP favorite. At a new hitter-friendly park, he has the chance to put up some monstrous numbers. However, if he doesn't, he's probably not going to add much value via fielding or base running. Meanwhile, he has some ex-teammates that could certainly be in the running for some hardware.
Anthony Rendon: +2500
Juan Soto: +3000
Max Scherzer: +5000
Trea Turner: +6000
Victor Robles: +10000
With Harper's presence out of the Nationals' lineup, Anthony Rendon, one of the more underrated players in the league, may start getting recognized more. Outfield wunderkind Juan Soto could build on his 2018 rookie campaign at the plate, while Harper's de-facto replacement Victor Robles could put together a terrific all-around season.
I personally tossed a few bucks on Trea Turner at 60-1, as the speedster shortstop is capable of a monster season if his production at the plate ticks up just a bit.
Then you have Mad Max, who is just … Mad Max. He's finished exactly 10th in each of the past three NL MVP votes.
10. Joey Gallo leads the league with 50+ jacks.
Someone once said, "Speak softly and carry a big stick." I'm not quite sure it had to do with baseball, but Joey Gallo is applying it to America's Pastime.
The Rangers' slugger knows three things: home runs, walks and strikeouts. He doesn't do anything else. Well, he did something else in about 36% of his plate appearances last year, but we're talking about a guy with more home runs in his career than singles.
I am a proud father of a Gallo 20-1 home run leader ticket and believe this is a distinct possibility. He's hit 41 and 40 in the past two seasons, respectively, and could really boost those numbers if he strikes out a little less. Is cutting your strikeout rate from 35.9% to 30% too much to ask?
Given his extremely high fly ball rate and extremely high home run per fly ball rate thanks to his Paul Bunyon-like power, he has the potential for huge home run totals. Striking out less (or walking less) will lead to more batted balls, and in turn, more jumbo jacks.
How would you rate this article?
This site contains commercial content. We may be compensated for the links provided on this page. The content on this page is for informational purposes only. Action Network makes no representation or warranty as to the accuracy of the information given or the outcome of any game or event.