Rovell: If Crowds Are Banned from Games, What Becomes of Home-Field Advantage?
Credit:
Valerio Pennicino/Getty Images.
Editors note: The NCAA has announced that Tournament games for men and women will be played with only essential personnel in arenas.
Over the next couple weeks, as states, cities and leagues urge caution with spreading the highly contagious coronavirus, it's possible that we see American sporting events played inside empty arenas.
Which begs the question: If there are no fans in attendance, how exactly do we weigh home-field advantage?
First, let's analyze the data. Is playing at home actually an advantage? Bet Labs is the best place to answer this question.
In every major sport, playing at home does boost a team's chances of winning. College basketball has a much greater home-court advantage at 68%, while the NBA sits at 58.3%.
The point spread is the great equalizer in sports and a lot goes into making a line for a game. Oddsmakers use power ratings, news and plenty of other numbers to come up with a line for every football and basketball game. Home-team advantage is also baked into the cake.
That's why it isn't surprising that home teams across all spread sports (NBA, NFL, college football and college basketball) are close to .500 against the spread.
If fans aren't permitted to attend games, will oddsmakers even adjust for home-court advantage? College basketball teams won't be playing in home arenas for the rest of the season, but NBA teams could certainly be playing in empty buildings.
If we are going into uncharted territory here, it's worth discussing whether the lack of a crowd could actually impact the betting value on a home team.
Home-field advantage is a combination of so many things — familiarity of space, distance from home, travel fatigue, etc. — we have to try to extrapolate just how much the crowd plays into that perception of a home advantage.
[PLAYERS Championship Promo! Bet $5 and Win $150 if Rory makes a single birdie this week]
Our first call was DraftKings oddsmaker Johnny Avello. How would he adjust the line on a crowdless game?
"For March Madness, you are at neutral sites," Avello said. "And although there are some teams with advantages based on following and geography, it's not significant."
Avello looked at the Sweet 16 sites, could only come up with Baylor as a potential Sweet 16 team that would be impacted if no crowd was allowed to attend. (The South Regional is in Houston, Tex., a three-hour drive from Baylor's campus in Waco.)
Avello said he feels the same way for crowdless NBA games. And when you think about it, how many regular-season NBA crowds do you remember impacting a game in a significant way?
"I do think I would adjust the totals," Avello said, adding he'd bump them a tad higher.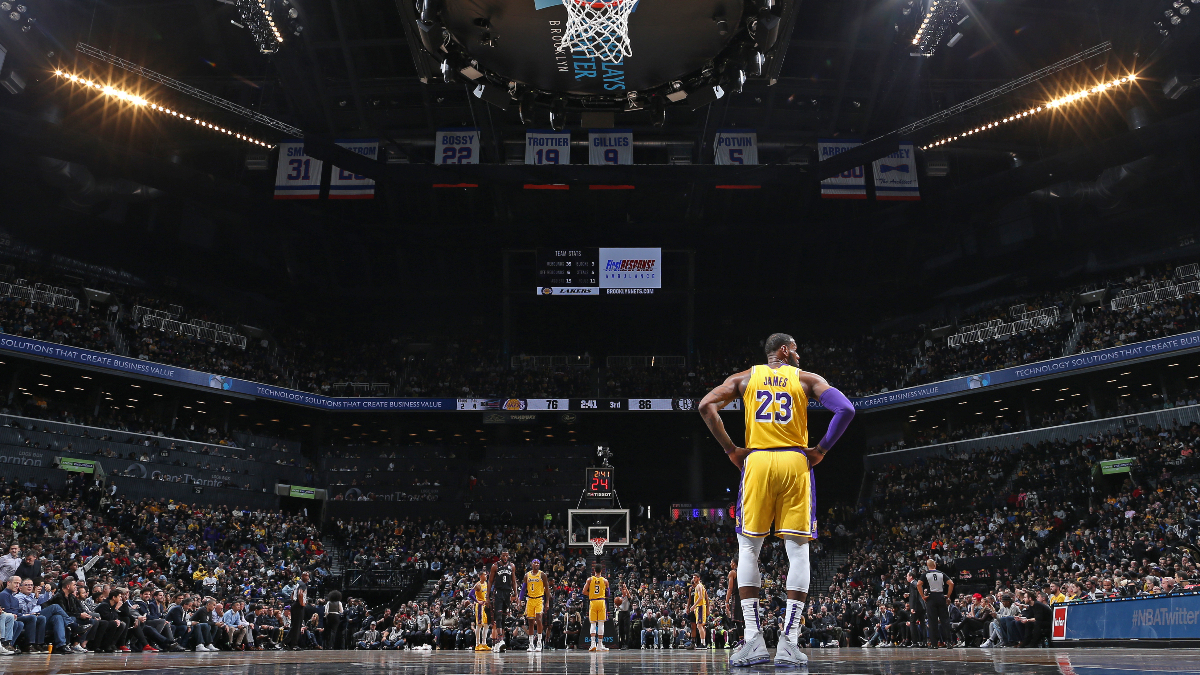 Why?
"I just think there's going to be more scoring," Avello said. "Players to me are going to be less nervous and more focused."
But is it possible the players won't be as good, because they are used to being motivated by the fans?
"Some players are fantastic in a rec gym and don't care who is cheering for them," said our own Collin Wilson, senior college football analyst and gatekeeper of our power ratings. "And some players won't be able to get that adrenaline they are used to if they don't have a crowd."
In his remarks last week, perhaps LeBron James himself, was tipping his hand that he's a player who would be closer to the latter, calling playing games without fans "impossible."
"I ain't playing if I ain't got fans in the crowd," James said. "That's who I play for…If I show up to an arena and there ain't no fans in there, I ain't playing."
It's clear that all athletes will handle this differently. And really, it depends on the game, too.
Jerry Jamieson — a psychology professor at Northeastern University who explored the impact a crowd has on a sporting event in a study for the Journal of Applied Social Psychology in 2010 — wrote: "It is likely that if rivalries increase the subjective importance of games, the home-field advantage will be accentuated."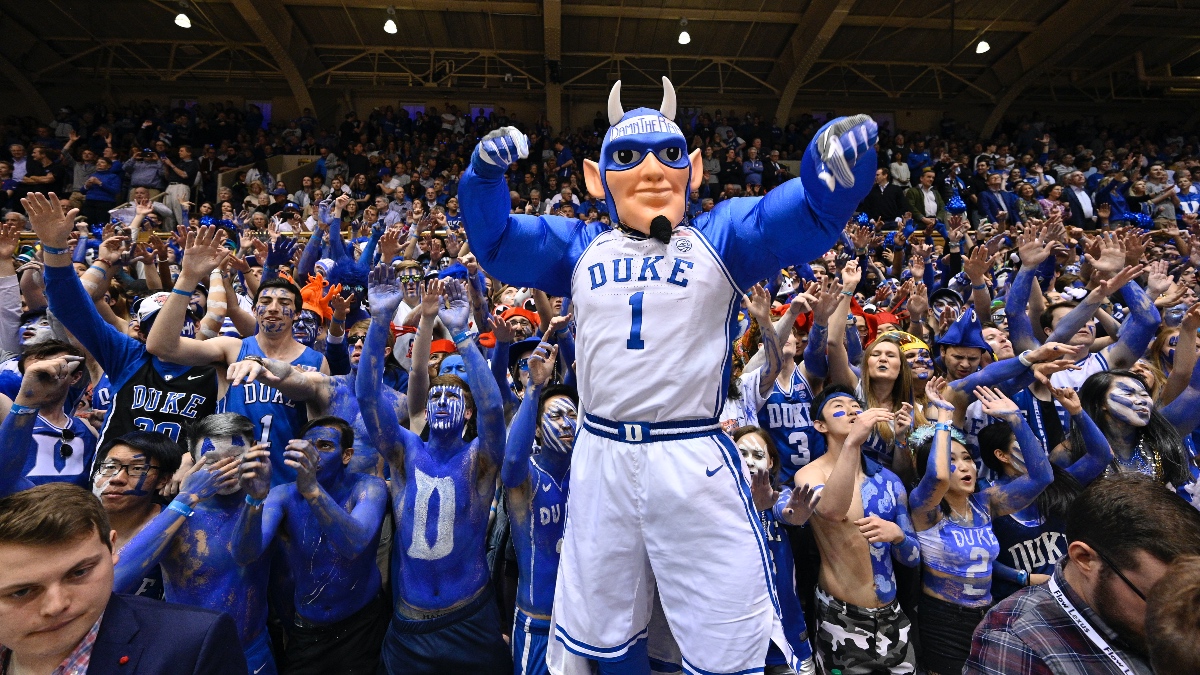 What about the refs?
Harvard fellow Oliver Roeder studied more than 13,000 NBA referee calls and concluded that "more infractions were correctly called on the away team," "the away team is victim of more incorrect calls" and "the home team is the beneficiary of more incorrect non-calls."
And data from another research paper suggests that incorrect referee calls actually do have to do with the crowd itself.
In 2003, Thomas Dohmen of the Institute of Labor looked at 2,754 matches in German soccer from the 1992-93 season to the 2000-01 season. His interpretation of referee behavior showed that referees "were influenced by preferences of the crowd." Dohmen also noted that "this difference is most severe in stadiums in which the physical distance between the referee and the crowd is the smallest and when relatively fewer supporters of the visiting team attend the game."
That being said, some have recently argued that referee bias has been cut down significantly. Economist Tim Swartz has said many times that his interpretation of data shows that referee bias has been reduced in the NHL and the NBA because of the increasing scrutiny on the position and that greatly diminishes the referee's role in giving an edge to the hosts.
Avello says he thinks it will affect the refs in that they will be able to call a clearer game, another reason why he says he would boost the totals because he believes more fouls would be called across the board.
"You would know it was a foul because you could hear the slap on the arm," Avello said.
How would you rate this article?