Rovell's Weekly Water Cooler: The 2019 Dolphins Break Every Model
Credit:
Douglas DeFelice, USA Today Sports.
John Murray has been in Vegas long enough that he thought he has seen it all. Then came the 2019 Miami Dolphins.
This week the Dolphins are playing at home and coming off a bye against a team that is 0-5 and just lost its head coach.
"And they're a 3.5 point underdog," Murray said. "Impossible. Never happened before."
Miami Entering Uncharted ATS Waters
Not only are the Dolphins 0-4, but they are the only team in the NFL that hasn't covered at least one game against the spread (ATS) this season, failing to cover the number by an average of 18.8 points per game. That number is a little skewed by Miami's 49-point loss as 7-point underdogs against Baltimore in its season opener, but still … not good.
The Dolphins are already in rarefied air. Since 2003, only two other teams have started the season 0-4 against the spread, failing to cover by more than 18.8 points per game: The 2013 New York Giants and the 2007 Saints.
While fading the Dolphins has essentially become so popular the odds are now absurd, that idea isn't necessarily new.
"It happened when I first came to Vegas," Murray said. "The 2007 Patriots started the season and they would cover every game. It just got to the point where we'd start with something so ridiculous."
The Patriots started the season 8-0 ATS in 2007, but went 2-9 against the number the rest of the year, including the postseason.
Another mark of infamy: The '19 Dolphins have already been underdogs of more than two touchdowns three times in four games. That ties them with the 1999 Cleveland Browns and 2013 Jacksonville Jaguars for the most games as at least a 14.5-point underdog through the first eight games of a season.
The Dolphins will soon be alone at the top of that list. When PointsBet was first to market with their Week 7 openers, the book had the Bills — THE BILLS! — as 14-point home favorites over Miai. Barring any injuries, expect that spread to close north of 14 next week.

Our sponsor, PointsBet USA, those crazy Australians doing business in New Jersey, have innovated here in the states with their high-risk, high-reward betting that makes you more money for being more right and hurts your wallet if you are way off.
They call it Points Betting. Here's how it works: The number of points your bet covers by (or fails to cover by) becomes a multiplier of your stake. So if you bet the Patriots (-10) and they win by 25, you would win 15x (25-10) your stake. You can set your limits and build a stop loss (only willing to make/loss $600,000).
Here are some Points Betting highlights:
A bettor placed $50 on the Falcons-Texans Over 50 points with stop loss of 20x, meaning the max this bettor could win or lose was 20x the original investment (or $1,000). Once the total hit 70 points, this bettor reached his max win of $1,000. The final score added up to 85 points, meaning if the bettor hadn't activated the stop loss feature, he would have won $1,750 ($50 x 35).
Rays/Astros Game 5: There are two different Points Bets on the "Match Runs x Hits x Errors" prop for Thursday's Rays-Astros Game 5. One is on the Over 197, with a max win of 1,000x and a max loss of 197x the original stake. The other is on Under 170, with a max win of 170x and a max loss of 1,000x. Using Game 1 as an example, there were 8 runs, 14 hits and 1 error, so this market would have resulted in 112 (8 x 14 x 1). The number of errors are critical as the third multiplier.
Giants/Patriots — Largest lead in the game: One bettor used the Points Betting product to wager on Over 22 for the biggest lead in the Thursday Night Football game, with a max win of 35x and a max loss of 22x. Another customer bet on Under 18, with a max win of 18x and a max loss 35x. If the largest lead in the game is 28 points, the first bettor would win 6x his stake and the second bettor would lose 10x his stake.
---
Booster Club
When sportsbooks move into a new jurisdiction, they pull out all the stops to try and acquire new customers. One common way is to offer larger-than-normal-odds, known as "odds boosts."
That's what DraftKings had in mind last week when it boosted odds in Indiana on the Colts moneyline against the Chiefs from +460 to +1000. DraftKings limited its exposure by allowing a max bet of $10, but 38% of people who signed up in the three days before the game took advantage of the promotion.
DraftKings said it cost them $300,000.
Best of Action
Since I've started at The Action Network, I've learned so much about betting comes down to price and market perception. John Ewing's piece talks about the latter in his piece on betting ranked Group of Five teams:
"Recreational gamblers tend to bet ranked teams, regardless of overall talent and coaching. But oddsmakers know the public is influenced by the polls and as a result, inflate the lines." Read more about Ewing's Theory here.
Another thing I've picked up here: Weather matters a lot in betting, just not in the way most people think. While most people associate cold or snow with Unders, it is actually wind that bettors should be paying the most attention to.
Mother Nature is projected to play a big role in Thursday Night's showdown between the Giants and Patriots. Read Stuckey and PJ Walsh's banter on whether or not the forecast has moved this total too far or not enough.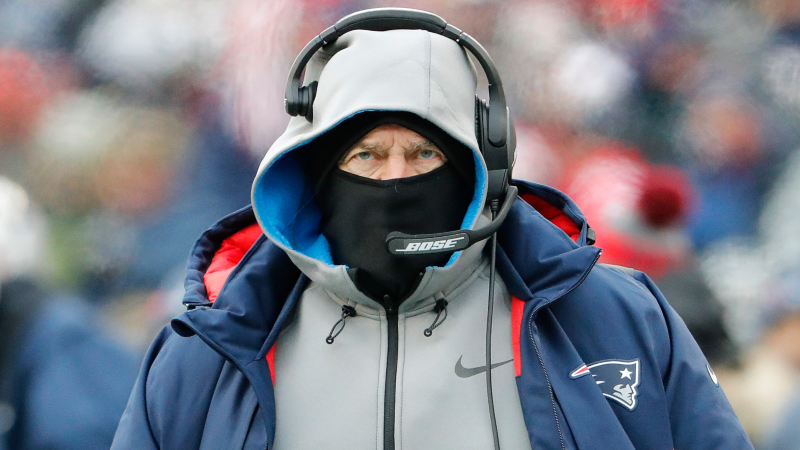 Most Costly Tweet Of All Time?
The most costly tweet of all time is believed to be Elon Musk's tweet about Tesla, which was a clear violation of rules made by the Securities and Exchange Commission. This tweet resulted in a settlement that led to a $40 million fine.
Am considering taking Tesla private at $420. Funding secured.

— Elon Musk (@elonmusk) August 7, 2018
Well, it appears as if Mr. Musk has competition.
The now famous "support for freedom in Hong Kong" tweet deleted by Houston Rockets GM Daryl Morey is definitely in the running. The Rockets, who were among the most popular teams in a China, are now being "deleted" from Chinese conversation.
A contract to stream their games has been pushed aside and Rockets logos are being taken down or painted over.
Take out the China advantage and the Rockets are arguably worth at least $200 million less without its advantage in China. (Tillman Fertitta purchased it the team in 2018 for $2.2 Billion.) That doesn't even take into account how much the NBA is going to lose.
How would you rate this article?