Hawaii Sports Betting
HI Sports Betting Legalization & Mobile Sportsbook Updates 2022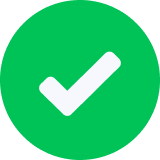 Updated March 24, 2022
We hope for more Hawaii sports betting information to come out sooner rather than later, but for now, the state remains one of two in the U.S. without any forms of gambling at all, joining Utah. Hawaii is missing out on approximately $11.7 million in revenue each year.
Bill 1815 was introduced earlier this year which looks like a step in the right direction. The bill proposes a 55% tax rate, which would be even higher than the likes of New York and Pennsylvania.
Whether you live in Hawaii or are there vacationing during the NFL Playoffs or March Madness, don't expect to be placing any bets there for the foreseeable future — we're talking 2023 to 2024 and beyond.
Hawaii Sports Betting Key Takeaways
| | |
| --- | --- |
| ⚖️ Is sports betting legal in Hawaii? | No. Sports betting isn't likely to be legalized for the foreseeable future in Hawaii. We'll have to wait and see what lawmakers do moving forward, but look to 2023 to 2024 and beyond for Hawaii sports bettors to be able to place bets. |
| 📒 What mobile sportsbooks are available in HI? | None yet. |
No promotions available. Try selecting a different location.
HI Sports Betting Overview, Timeline and Background
Hawaii Legalization Timeline
2022
Lawmakers introduced Bill 1815, which would bring sports gambling to the state. The bill would also include a 55% tax rate — this would be the highest rate among states with legal sports betting across the country.
Hawaii Sports Betting Grading Card

Action will evaluate the Aloha States' sports betting legislation once it becomes legal in the future...
Hawaii Sports Betting Tips

Sports Betting for Beginners
If you're new to sports betting in Hawaii, you likely have questions: How much should you be betting? Where should you be betting on the Rainbow Warriors win totals? How do you find the best odds for a Hawaii game? Every sport and bet type comes with different nuances
Check out our sports betting tips for beginners so you can get started.

Sports Betting Glossary
The sports betting lexicon is vast and sometimes confusing, especially to new bettors. Before HI sports betting is legalized, you have time to brush up on betting terms so you'll be completely prepared to place all different kinds of wagers that will become available in the Aloha State.
Check out our sports betting glossary to get up to speed with every term you might need to know before a parlay or prop bet.

Sports Betting Mistakes to Avoid
Whether you're betting on a Rainbow Warriors game totals or futures, sports betting isn't easy. It's important to be responsible and not overextend yourself.
Here are some sports betting mistakes to avoid.
No promotions available. Try selecting a different location.
Hawaii Teams to Bet On

Hawaii Rainbow Warriors
Hawaii has no professional teams and just one D-I college team to bet on — the Hawaii Rainbow Warriors. Competing in the Big West Conference in basketball and the Mountain West for football, the Warriors have to do more traveling than most teams considering they have to take a plane for every away game. That can be grueling over the course of a season, but they've made it work. The men's basketball team made it to the second round of March Madness for the first time in school history back in 2016, while the football program has made it to five bowl games in the last six seasons.
Recommended Resources: How to Bet on Football Guide | How to Bet on Basketball Guide
Hawaii Sports Betting FAQs
Commonly asked questions about sports betting in The Aloha State.
Is sports betting legal in Hawaii?
Can you bet on sports online in Hawaii?
When could sports betting be legalized in Hawaii?
Is any gambling legal in Hawaii?