LIVE
Iowa Sports Betting
IA Online Sportsbooks & Promo Codes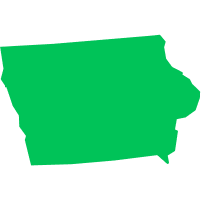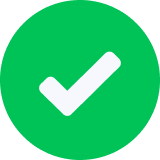 Updated December 08, 2023
Full online betting in Iowa launched one year ago! Legal betting has been around in the Hawkeye State since 2019, but prior to 2021, bettors had to sign up in person at a casino. But no longer: Iowans can register, deposit and bet online from anywhere within state lines now. Here's more information you should know about Iowa sports betting.
Iowa sports betting updates:
ESPN BET is the newest sportsbook to launch in Iowa! New users who sign up can redeem its Bet Anything, Get $250 in Bonus Bets offer by entering the promo code TANBONUS!
European sportsbook bet365 is now live in Iowa as of June 5, 2023! Sign up to unlock one of bet365's two new users offers below with promo code ACTION!
No promotions available. Try selecting a different location.
Iowa Sports Betting Key Takeaways
⚖️ Is online sports betting legal in IA?
Yes, as of August 2019
💸 What are the eligibility requirements for mobile betting?
To place a legal sports wager in your phone in Iowa you must be 21+ years of age and within the state boundaries

(verifiable by your mobile device's

geolocation tech

or a downloadable desktop plugin).

📒 What IA online sportsbooks are available?
BetMGM, PointsBet, FanDuel, ESPN BET, Betfred, BetRivers, Caesars, Betway, SuperBook, DraftKings, bet365, and Hard Rock Bet
🏈 What sports can you bet on in Iowa?
No sports are off-limits (relative to other legal U.S. markets). The only bet type that's not allowed is college player props.
No promotions available. Try selecting a different location.
Where to Play: Legal Online Sportsbooks in Iowa
Top Iowa Sportsbooks
With full online betting legal as of Jan. 1, 2021, Iowans have their pick of sportsbooks to choose from with the convenience of being able to register from home.

bet365 Iowa
bet365 Iowa is the newest sportsbook in the state as of June 5, 2023. New users located in IA can sign up for bet365 to unlock one of two current promo offers!

bet365 Promo

bet365 Promo Code

ACTION

Action Network Score

9.5/10. See our bet365 Bonus Code and review for more sportsbook details and step-by-step instructions on how to sign up.

| | |
| --- | --- |
| Category | Star Rating |
| Bonuses & Promotions | |
| Mobile App & Website | |
| Registering & Cashiering | |
| Betting Options | |
| bet365 vs Other Sportsbooks | |

BetMGM Iowa

New BetMGM users can claim one the following sign-up bonus with exclusive bonus code TANMATCH1500!

BetMGM Bonus

Get Your First Deposit Matched up to $1,500 in Bonus Bets




BetMGM Bonus Code

TANMATCH1500

Action Network Score

9.8/10. See our BetMGM Promo Code and review for more in-depth information about BetMGM and step-by-step instructions on how to sign up.

| | |
| --- | --- |
| Category | Star Rating |
| Bonuses & Promotions | |
| Mobile App & Website | |
| Registering & Cashiering | |
| Betting Options | |
| BetMGM vs Other Sportsbooks | |

FanDuel Iowa

FanDuel offers one of the easiest start-to-finish registration and deposit experiences in the sportsbook market. Iowa mobile sports bettors have a great option with FanDuel's sign-up offer.

FanDuel Promo

Bet $5 on Any Moneyline, Get $150 in Bonus Bets IF Your Bet Wins!

FanDuel Promo Code

There is no promo code required to claim the FanDuel offer

Action Network Score

9.6/10. See our FanDuel Promo Code and review for more in-depth information about FanDuel and step-by-step instructions on how to sign up.

| | |
| --- | --- |
| Category | Star Rating |
| Bonuses & Promotions | |
| Mobile App & Website | |
| Registering & Cashiering | |
| Betting Options | |
| FanDuel vs Other Sportsbooks | |

Caesars Sportsbook Iowa

Caesars has a strong live betting experience and offer interesting in-game markets in their app, which are becoming more and more popular in U.S. betting.

Caesars Sportsbook Promo

Get up to $1,000 Back in Bonus Bets if Your First Bet Loses!

Caesars Sportsbook Promo Code

ACTION221000

Action Network Score

9.3/10. See our Caesars Sportsbook Promo Code and review for more in-depth information about Caesars and step-by-step instructions on how to sign up.

| | |
| --- | --- |
| Category | Star Rating |
| Bonuses & Promotions | |
| Mobile App & Website | |
| Registering & Cashiering | |
| Betting Options | |
| Caesars vs Other Sportsbooks | |

ESPN BET Iowa
After a highly-anticipated wait, ESPN BET is finally here, Hawkeyes! Continue reading below to redeem its new user offer!

ESPN BET IA Promo

Bet Anything, Get $250 in Bonus Bets!

ESPN BET IA Promo Code

TANBONUS

Action Network Score

9.5/10. See our ESPN BET Promo Code and review for more in-depth information about ESPN BET and step-by-step instructions on how to sign up.

Terms & Conditions

New users only, 21+. Gambling problem? Call 1-800-GAMBLER. Must be physically present in AZ, CO, IA, IL, IN, KS, KY, LA, MA, MD, MI, NJ, OH, PA, TN, VA, or WV in order to wager. Players must sign up using a specified Promotion code and then place an Eligible Wager on an Eligible Game during the Promotion Period. $200 (four (4) $50 Increments) of the $250 in Bonus Bets will be credited upon making the first bet. Please Gamble Responsibly.

PointsBet Iowa

PointsBet's app and site stand out as one of the best in the U.S. with its sleek mobile design. They offer great promotions and daily boosters, including some of the best odds for the popular spread and over/under bets.

PointsBet Promo

Play at PointsBet Today - Now a Fanatics Experience!

PointsBet Promo Code

No promo code required

Action Network Score

9.3/10. See our PointsBet Promo Code and review for more in-depth information about PointsBet and step-by-step instructions on how to sign up.

| | |
| --- | --- |
| Category | Star Rating |
| Bonuses & Promotions | |
| Mobile App & Website | |
| Registering & Cashiering | |
| Betting Options | |
| PointsBet vs Other Sportsbooks | |

BetRivers Iowa

BetRivers is a great sportsbook option for Iowa bettors with features like odds boost and rewards points. Get a 2nd Chance Bonus Bet of up to $100 after you initially sign up.

BetRivers Promo

2nd Chance Bet up to $100 paid out in Bonus Bets

BetRivers Promo Code

ACTION

Action Network Score

9.1/10. See our BetRivers Promo Code and review for more in-depth information about BetRivers and step-by-step instructions on how to sign up.

| | |
| --- | --- |
| Category | Star Rating |
| Bonuses & Promotions | |
| Mobile App & Website | |
| Registering & Cashiering | |
| Betting Options | |
| BetRivers vs Other Sportsbooks | |
How to Place a Mobile Sports Bet in Iowa
It's easy to get started sports betting in Iowa. Here's how:
Step 1: Choose a Sportsbook

Before Jan. 2021, Iowa bettors had to physically step into a casino in the state to register for a sportsbook. However, mobile/online registration is now here. Major books like bet365 and FanDuel are among the best books available in Iowa. Pick one, then follow the process for the book.

Step 2: Sign Up & Verify

Fill out all the required fields for new sports bettor in the state: name, email and date of birth. Your book of choice may ask you for a driver's license or social security number to verify your identity. These questions and details are all measures sportsbooks take to protect you, the sports bettor.

Step 3: Deposit with Preferred Payment

Many books will take you right to the deposit screen once you've put in your personal information.

Select your payment method, then click deposit. Our preference is direct deposit via a bank account. That way when you cash out, the money will be accessible in your checking account right away instead of being credited back to a card.

Step 4: Place an Online Bet

Here's how to place your first wager. Remember: apps will geo-locate you to confirm you're truly in Iowa before you're able to bet.

Depending on your book of choice, the betting process will look something like this:

Navigate to "Sport" and click the line you want to bet

Head to your bet slip

Enter your bet amount

Submit
Congrats! You've just placed your first legal sports bet in Iowa.
Iowa Sports Betting Tips

Sports Betting for Iowa Beginners
If you're new to sports betting in Iowa, you likely have questions. Our 11 sports betting tips for beginners can help you make savvier decisions come game time. Ready to get in on the action in the Hawkeye state? Check out our comprehensive educational hub for all a new Iowan sports bettor needs to know.

Sports Betting Glossary
Sports betting comes with its own language and terminology. It can all be a bit overwhelming and intimidating for newer betting enthusiasts, so be sure to consult our sports betting glossary for detailed definitions of all the main terms.

Sports Betting Mistakes to Avoid in Iowa
Sports betting isn't easy. It's important to stay disciplined and not overextend yourself, even if you are betting on favorite teams like the Cyclones.
There will always be ups and downs, but if you stay true to sports betting mistakes to avoid, your sports betting experience will be a much more enjoyable one.
How Iowa Sports Betting Compares: The Sports Betting Report Card
In Iowa, sports betting is legal — with some extra in-person steps sports bettors must take to register at a new sportsbook. Here's what we know so far:

Though Iowa has reached nearly $100 million in a monthly handle, it was not reaching its full potential due to the in-person registration requirement. Since the requirement "sunset" on Jan. 1, 2021, Iowa's sports betting market has grown significantly. There is an increasing number of top national and local brands with ample options to deposit funds and place bets — all without having to leave home. Iowa's easy registration and impressive sportsbook lineup should continue making it one of the country's larger per capita markets.
Mobile Betting Options
Mobile betting is live in Iowa, and bettors no longer have to register in person at the retail casino partner. Top national betting brands such as DraftKings, PointsBet, FanDuel and Caesars are available mobile apps, meaning there are diverse options — always better for the sports bettors. Additionally, more locally focused brands such as the Q Casino sportsbook and the Hard Rock Sioux City sportsbook are available.
Deposit
All legal sportsbooks in Iowa have multiple deposit options (e.g., bank account, debit card, etc.), most of which are familiar to bettors in other states. Once the mobile registration mandate is lifted in 2021, customers can complete a first deposit and wager from the comforts of home.
Fair Pricing
The competitive market helps ensure Iowa's customers will have industry-standard lines. Reasonable taxes and fees also allow legal sportsbooks to offer lines without having to juice certain teams one way or another. With a low tax rate and diverse sportsbook options, so far so good in Iowa.
Sport Offerings
Iowa bettors have a full array of mobile betting options, excluding individual prop bets on college games. This is a minor part of sportsbooks' total offerings and hasn't stopped top Iowa books from offering bets on hundreds of leagues and thousands of games. There are also plenty of parlays, teasers and other options. The only limits are on certain college player prop bets, so overall the offerings are among the best in the country.
Iowa's Sports Betting Finance Breakdown
Some states, like Tennessee, make the bar quite high to offer sports betting. Iowa is much simpler. Under Iowa law, licensed casinos:
Must pay a $45,000 license fee with an annual $10,000 renewal fee

A 6.75% tax will be imposed on the casinos' hold
Iowa's low tax rate is tied with Nevada for the lowest in the country. The money will benefit the state by funding infrastructure improvement, environmental initiatives, job creation, and more.
From what we've seen so far, sports betting is healthily contributing to Iowa's gaming market growth. In their annual casino industry report, the American Gaming Association found:
"In 2019, total statewide commercial casino gaming revenue was $1.49 billion, up 1.3%. The year-over-year increase came after the launch of sports betting in August."
- American Gaming Association, 2020 State of the States
Iowa Sports Betting Background and Legalization Timeline
Here is a complete timeline of IA's legalization process:
Click for Previous Iowa Sports Betting Legalization Updates

| Date | Legalization Update |
| --- | --- |
| January 2021 | Online registration is now possible, making signing up for new sportsbooks much more accessible for Iowans. |
| February 2020 | DraftKings launches in Iowa at three Wild Rose locations. |
| November 2019 | PointsBet and Q Sportsbook launch in Iowa. |
| August 2019 | Retail and online betting is live. William Hill and Elite Sportsbook launch. |
| May 2019 | Iowa legalized sports as of May 2019 with Gov. Kim Reynolds' signature on May 13. |
| April 2019 | SF617, which would legalize sports betting, is introduced to the senate and has bipartisan support: the bill made it through the Senate on a 31-18 vote, and through the House on a 67-31 vote. |
Iowa Teams to Bet on
Latest Sports News in Iowa:
The Chicago Bears secured a 12-10 win over the Vikings, relying on Santos' fourth field goal and capitalizing on four interceptions of Dobbs (12/4)
The Kansas City Chiefs fall to a 27-19 defeat against the Packers, putting an end to their three-game winning streak. (12/4)
Things to Keep an Eye on:
The NFL season is set to kick off with some exciting matchups.
The Kansas City Chiefs will face the Bills on Sunday, December 10th, at 4:25 PM in an upcoming game. (12/4)
The Minnesota Vikings will take on the Raiders on Sunday, December 10th at 4:05 PM. (12/4)
Pro Sports Teams

NFL Betting in Iowa
In the same 2019 study mapping football fans across the United States, SeatGeek says that NFL fandom in Iowa is pretty evenly split between the Minnesota Vikings and Kansas City Chiefs. There are a few counties that favor nearby Chicago Bears and Green Bay Packers, as well.
In the 2021 conference championships, the Iowa Hawkeyes sported the most players on active NFL rosters between the four teams competing with nine. There were at least two athletes on each of the Chiefs, Packers, Tampa Bay Buccaneers and Buffalo Bills.
Recommended resource to help you bet smartly on football in Iowa:
NFL Game Odds: Buffalo Bills vs. Kansas City Chiefs
Below is a selection of odds for the upcoming NFL game: Updated December 08, 2023 - Odds Provided by BetMGM - Subject to Change
| | | | |
| --- | --- | --- | --- |
| Team | Spread | Moneyline | Total |
| | +3 (-110) | +130 | Over 48 (-110) |
| | -3 (-110) | -155 | Under 48 (-110) |

NBA Betting in Iowa
NBA fans in Iowa are diverse when it comes to favorite teams, but the majority of fans are split between the three major nearby franchises: Minnesota Timberwolves, Milwaukee Bucks and Chicago Bulls. While there aren't any professional NBA franchises in the state, the Iowa Wolves, G-League affiliate of the Minnesota Timberwolves play their home games in Des Moines.
The Wolves won the 2011 championship and have four division titles since its founding in 2007. They were known as the Iowa Energy until the Timberwolves purchased the team and rebranded in 2017.
Here is a recommended resource to help you bet on the NBA in Iowa:

MLB Betting in Iowa
While there are no MLB teams based in Iowa, there are plenty of franchises located in bordering states. Among those include the Chicago Cubs, Chicago White Sox, Minnesota Twins and Kansas City Royals. A 2019 study conducted by SeatGeek found that the Royals have the largest fanbase in Iowa followed by the Cubs.
Iowa hosted a Field of Dreams game in Dyersville on August 12, 2021 that featured the Chicago White Sox against the New York Yankees. Keep a look out for the following Field of Dreams games to be hosted in Dyersville in the future.
Here is a recommended resource to help you bet on the MLB in Iowa:

NHL Betting in Iowa
Like all other professional sports, hockey fans in Iowa favor teams in nearby cities. The two closest teams from the state are the Minnesota Wild and Chicago Blackhawks.
Similar to the NBA, while there are no professional hockey franchises in Iowa, the state does have a minor league affiliate. The Iowa Wild's inaugural season as part of the American Hockey League came in 2013. They are owned by the Minnesota Wild and play home games at Wells Fargo Arena in Des Moines.
Here is a recommended resource to help you bet on the NHL in Iowa:
College Sports Teams
Iowa has proud sports traditions and longstanding rivalries inside and outside the state. We expect big bets to be placed on these Iowa college games in the future.
College Football Betting in Iowa
Iowa Hawkeyes Football
Hawkeyes football is the most storied athletics program and most followed in-state sports team in Iowa. Claiming five National Championships and 13 conference titles, Iowa has experienced its fair share of success since its inaugural season in 1889. The Hawkeyes are a perennial bowl contender, having not qualified just twice since their 2001 Alamo Bowl win. Their 2021 matchup was canceled due to COVID-19.
Iowa is coached by Kirk Ferentz who will begin his 23rd season at the helm in 2021 and currently has an all-time wining percentage of .613. He is currently the longest-tenured head coach in college football. The Hawkeyes compete in the West Division of the Big Ten Conference and play home games at Kinnick Stadium, which has a current capacity of 69,250.
Iowa State Cyclones Football
The only other FBS program in the state of Iowa, the Cyclones have not found as much success as its in-state counterpart. Iowa State has a sub-.500 win percentage and has just two conference titles — in 1911 and 1912 — prior to their move to the Big 12. The Cyclones have made 16 bowl games and did win a division title back in 2004.
Iowa State is currently coached by Matt Campbell who has turned things around over the last five years. Since taking over in 2016, Campbell has slowly made the Cyclones a perennial Top 25 team. They have made four bowl games and after a 9-3 season capped off with a 34-17 Fiesta Bowl win over Oregon in 2020, finished the year ranked ninth in the country. Iowa State plays its home games at Jack Trice Stadium with a current capacity of 61,500.
College Basketball Betting in Iowa
Iowa Hawkeyes Men's Basketball
Though not as successful as its football program, the Iowa Hawkeyes has eight Big 10 regular season conference championships and 27 NCAA Tournament appearances. The Hawkeyes have made the championship just once — a 1956 loss to the San Francisco Dons — but have made three Final Fours. Since 2000, Iowa has made eight postseason appearances but has yet to make it past the Round of 32.
The Hawkeyes are led by 11-year head coach Fran McCaffrey, the second-winningest coach in program history. Iowa is coming off its most successful season since 2005, finishing 22-9 with a No. 2 seed in the NCAA Tournament. The Hawkeyes play home games at Carver-Hawkeye Arena with a capacity of 15,400.
Iowa State Men's Basketball
Iowa State's men's basketball program has experienced its fair share of success despite never winning a National Championship. The Cyclones have made 20 NCAA Tournaments and five Sweet Sixteen appearances, its best postseason coming in a 1944 Final Four run.
The Cyclones have won six regular-season Big 12 championships and have six conference tournament wins — four coming since 2014 — under its belt as well. Iowa State named T.J. Otzelberger the program's new head coach ahead of the 2021 season. He had been an assistant within the program a decade ago before leaving to coach South Dakota State and most recently, UNLV. The Cyclones play its home games on campus at Hilton Coliseum.
Drake Bulldogs Men's Basketball
Since Darian DeVries took over Drake's men's basketball program in 2018, the Bulldogs have quickly risen to mid-major stardom. They won the Missouri Valley Conference regular-season title in DeVries' first season and would make the 2021 NCAA Tournament as the last four in. They began the season a flawless 18-0. The No. 11-seeded Bulldogs would beat Wichita State before falling to USC in the Round of 64.
Drake's rise back to relevance comes nearly 50 years since their stretch of dominance where the program made three straight Elite Eights from 1969-71. The Bulldogs made just one Final Four in five NCAA Tournament appearances. Drake plays home games at the Knapp Center on campus in Des Moines.
Northern Iowa Panthers Men's Basketball
Northern Iowa quickly became one of the perennial contenders in the Missouri Valley after its 2004 conference championship. The Panthers would make seven of the next 13 NCAA Tournaments and pick up five MVC championships along the way. Their most successful postseason run came in 2010 as a No. 9 seed, where they would take down No. 1 Kansas in the Round of 32.
The Panthers are led by longtime head coach Ben Jacobson who is entering his 16th year at the helm. He is the winningest head coach in program history. Northern Iowa plays its home games at McLeod Center on campus in Cedar Falls.
Other Events
Iowa has a range of "other'" sporting events that draw local and national interest:
The Drake Relays.

Drake Relays

are a track and field event held annually in April. Many Olympic Gold medalists have competed in this relay.

Iowa Shrine Bowl. The

Iowa Shrine Bowl

is an all-star football game featuring Iowa's most talented high school/pre-college football players. It's held every July in Cedar Falls.
These are a few of many events held throughout Iowa annually.
More Reading on Iowa
Iowa's Sports Betting Legalization Bill
Senate File 617 (SF617). Introduced to the state Senate in April of 2019, SF617 legalized sports betting in Iowa.
Sports Betting Legal Bill Review
A legal perspective on the sports betting bill from a local lawyer: "Sports Betting is Almost Here in Iowa – Here's What We Know " from BrownWinick attorney, Matt McKinney.
Sports Bettor Protections in Iowa
Iowa is committed to protecting sports bettors through self-exclusion programs in the state (Pursuant to Iowa Code 99D.7(23) and 99F.4(22)), making sure they also address common FAQ questions.
Local Iowa Sports Coverage
Check out local sports coverage from Des Moines Register, the Cedar Rapids Gazette, and the Waterloo-Cedar Falls Courier.
Iowans Aren't All Fans of Sports Betting
52% of Iowans opposed legalizing betting on professional sporting events, and 69% opposed legalizing betting on college sporting events. Learn more about local opinions from the Des Moines Register's poll.
State-Led Sports Betting Fiscal Analysis
Christin Mechler, a Fiscal Legislative Analyst II at the State of Iowa, and Angel Banks-Adams, another fiscal Legislative Analyst, prepared an overview of sports betting legislation. The presentation emphasized the taxation and structures that have been proposed nationwide, including in the State of Iowa.
Iowa Sports Betting Destinations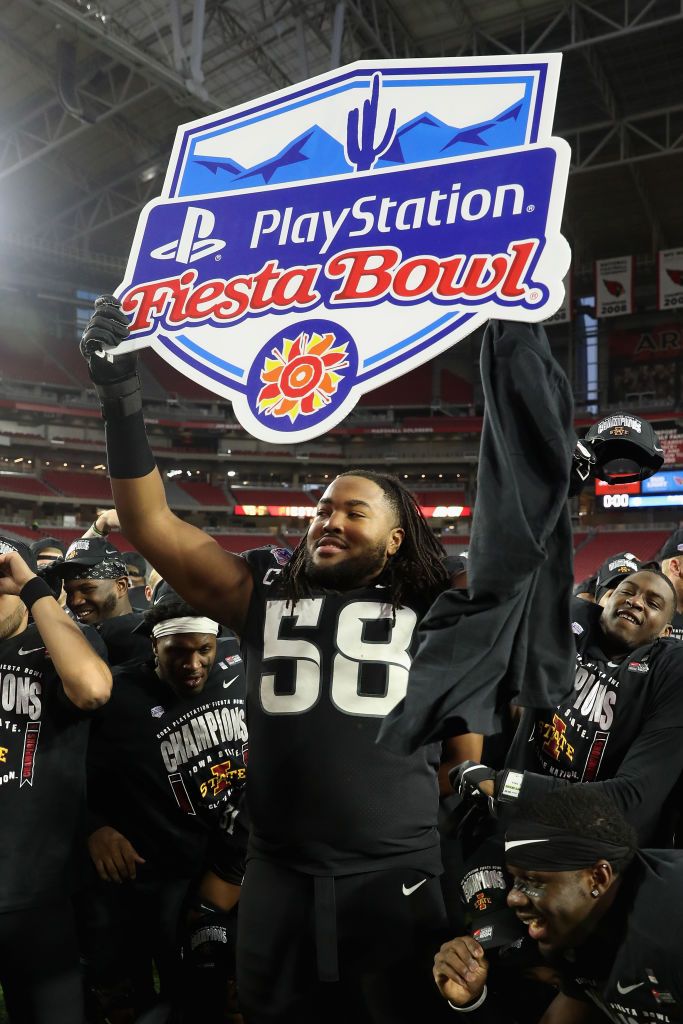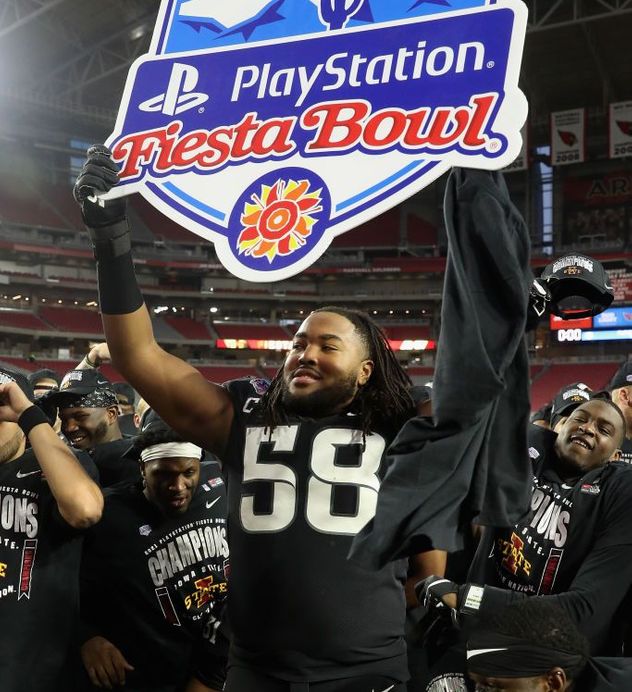 Iowa Sports Betting FAQ
Commonly asked questions about sports betting in the Hawkeye State.
Are there taxes on sports betting winnings in Iowa?
Gambling winnings are taxable in Iowa, even if the winner is not an Iowa resident. The gross receipts are subject to state sales tax and local option sales taxes. It's important to get the details right when it comes to taxes — you can check directly with the Iowa authority here.
When did sports betting become legal in Iowa?
On May 13, 2019 Iowa officially legalized sports betting. This is when Gov. Kim Reynolds signed SF 617, a bill regulating sports wagering within the state.
Can you bet on college sports in Iowa?
Yes! You can bet on college sports in Iowa, including the state's popular teams like Iowa and Iowa State. However, individual player prop bets during games involving in-state schools are not allowed.
What types of bets can I place in Iowa?
After signing up online or in person, these popular bet types are available in Iowa: Moneylines: A moneyline in American odds is centered around winning or wagering $100 on a given bet. Here's a guide on how to place moneyline bets. Parlays: A parlay is a wager type in which several bets are linked together with a greater potential payout. Here's a 101 on parlay betting and a calculator. Props: A prop bet is a wager that is not directly tied to the final score or final outcome of a game. It's short for "proposition bet." Check out our guide on prop betting. Note: in-state prop betting on college games is restricted. Point Spreads: A point spread is a bet on the margin of victory in a given game, favoring the stronger team. Here are the details on spread betting. Totals: A total, also referred to as an over/under, is a bet on the number of points both teams will combine to score in a game. Learn more about totals. Futures: A futures bet is a bet on an event that will be decided in the future. Check out our educational guide to learn more.
Can I bet on sporting events with my mobile phone in Iowa?
Yes, using your sportsbook mobile app of choice, you can use your mobile phone to make online sports bets in Iowa.
Who is in charge of sports betting in Iowa?
The regulator is the existing Iowa Regulatory Gaming Commission (IRGC).
How old do you have to be to bet in Iowa?
You need to be 21 years old to bet.
What sports can you bet on in Iowa?
Iowa sports bettors can enjoy placing bets on: Baseball: MLB, D1 College Baseball, Minor League Baseball Basketball: NBA, WNBA, D1 College Basketball, Euro League & Euro Cup & International Basketball Federation Football: NFL, D1 College Football, Canadian Football League, Arena Football League Golf: The PGA, PGA Tour Champions, LPGA, Champion's Tour, European Tour & Senior European Tour, International Events (e.g., The Presidents Cup), World Golf Championships, and the Koran Ferry Tour Hockey: National Hockey League, D1 College Hockey, International Ice Hockey Federation, World Championships Soccer: FIFA Events, Major League Soccer, UEFA – Champions League, EUROPA and Super Cup, English Premier League, German Bundesliga, Spanish La Liga, Italian Serie A, French Ligue 1, Mexican Liga Bancomer, D1 College Soccer. Additionally, the following are available to bet on: Auto Racing, Bowling, Boxing, Cricket, Darts, Lacrosse, MMA, The Olympics, Rugby, Sailing, Softball, Tennis, Track and Field. The major exception to keep in mind in Iowa are the limitations on in-state prop betting on college sports.