2020 Vice President Odds: Best Betting Picks To Be Joe Biden's Running Mate
Credit:
Win McNamee/Getty Images. Pictured: Joe Biden and Kamala Harris
When it comes to volatility, there might not be anything more unstable than American politics.
The political landscape seems to change on a weekly basis, including the list of candidates presumptive Democratic presidential nominee Joe Biden has on the short list to become his vice presidential running mate.
Biden has not changed his tune when it comes to his declaration that he would select a woman to join him on the ticket, leading to more than a dozen solid options coming up in the conversation.
And with protests and nonstop unrest currently blanketing the nation's cities and streets, Biden's choice of running mate will be even more crucial during these trying times.
With that in mind, I've taken a look at how odds for the Democratic vice presidential nominee have evolved at European oddsmaker Ladbrokes — one of the few sportsbooks to offer it — and analyzed the numbers and line changes.
Below is my short list of picks for this extremely interesting market.
Vice President Betting Odds
---
Odds as of June 4 and via European sportsbook Ladbrokes. If you're new to betting, 2-1 odds mean a $100 bet would net $200 with a win. You can also covert odds using our Betting Odds Calculator.
---
Kamala Harris
March 5 Odds: 5-2
March 20 Odds: 2-1
Current Odds: 5-4
Harris is still the consensus favorite at sportsbooks, and Ladbrokes has her at close to even money.
The California senator has been extremely visible in the press and through her social media channels since protests around the country started. That seems to have only enhanced her chances of joining the Biden ticket.
However, Harris' failure to draw extensive support from African American voters during primary season is — and will always be — a problem, in my opinion. Remember that she was in fourth place at 6% in a November poll conducted by Quinnipiac University with the ultra-important segment of voters, in both the state and national elections.
My biggest issue with Harris is that fact there are better candidates out there who can help deliver one or more swing states. It's as simple as that. There are other candidates who are heavily connected to the South who give would give Biden a better chance at winning ultra-important states like Florida, Georgia and North Carolina.
Whether Harris is on or off the Biden ticket also doesn't make a difference in California. The state is ultra blue and hasn't gone to the Republicans in 32 years. It isn't about to go red in November.
Personally, I'll continue to fade the overlay and look for Harris to be nominated to the Supreme Court if Biden triumphs.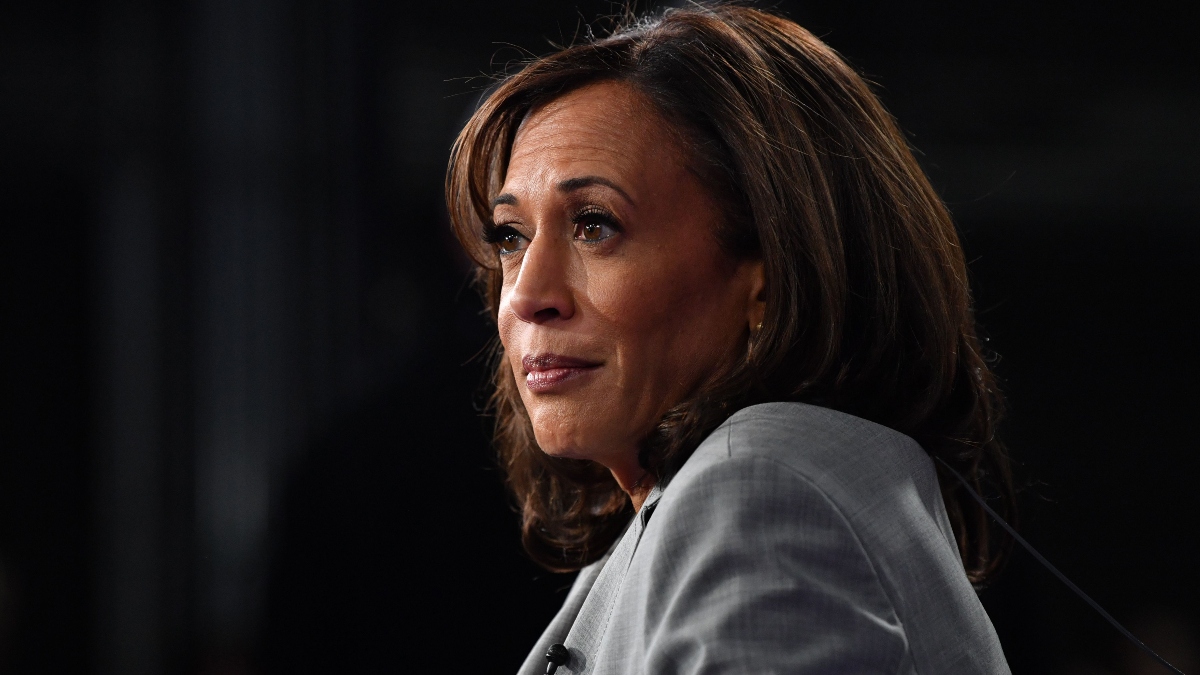 Elizabeth Warren
March 5 Odds: 8-1
March 20 Odds: 12-1
Current Odds: 6-1
Warren was a hard pass for me two months ago when she was sitting at double-digit odds.
The Massachusetts senator is an even bigger "no" for me now, despite her number being cut in half by Ladbrokes after some favorable polling came her way in the vice presidential battle. Those polls showed Warren would give Biden the biggest boost with minorities and voters under the age of 45. And the gap between her and others on Biden's short list wasn't even close.
Warren would also be able to draw in some voters from the growing progressive wing of the party, particularly those still hurting after Bernie Sanders' second consecutive defeat chasing the top of the ticket.
If this was a couple of weeks ago, I would have had Warren in my top-three picks. However, so much has changed on the social side of America and the last thing I think the majority of voters want to see is someone who lacks diversity on the Biden ticket.
Warren will play a very big role in the lead-up to the general election, but it won't be in the VP slot. I think it is more likely we see Warren as the next attorney general or the treasury secretary.
Val Demings
March 5 Odds: N/A
March 20 Odds: 20-1
Current Odds: 5-1
Demings continues to see her stock in the selection process rise, and even confirmed to reporters that she is on Biden's short list.
The Florida congresswoman, who was a manager during Donald Trump's impeachment trial, has the full support of longtime congressman Jim Clyburn — the House Majority Whip who played a major role in Biden's primary-changing win in South Carolina.
Recently, Demings — the former Orlando police chief who has served four terms in Congress — wrote a scathing op-ed piece for the Washington Post that called out the nation's police force for not living up to the standards of the badge and uniform. That harsh critique left a lasting and positive impact among her peers, specifically Biden, further enhancing her chances of making the ticket.
As I previously mentioned, Demings would not only help the ticket triumph in Florida, she would be impactful across the entire Southeast corridor. Demings could generate so much excitement with voters in Georgia, North Carolina and South Carolina that two of those states could swing toward the Democrats come November.
Most importantly, America is crying out for drastic law enforcement reform and someone who can address the poor race relations that have come to even further light this year. Demings is the candidate with the most experience in this area, which puts her in a class by herself.
I bet on Demings months ago at a much bigger price than her current 5-1 odds, but I still think there's value here. Demings should be half this number, so I recommend betting on her now because you won't see anything less than this in the future.
Amy Klobuchar
March 5 Odds: 6-1
March 20 Odds: 3-1
Current Odds: 12-1
If someone had told me a month ago that Klobuchar's odds would see such a swift fall, I wouldn't have believed them.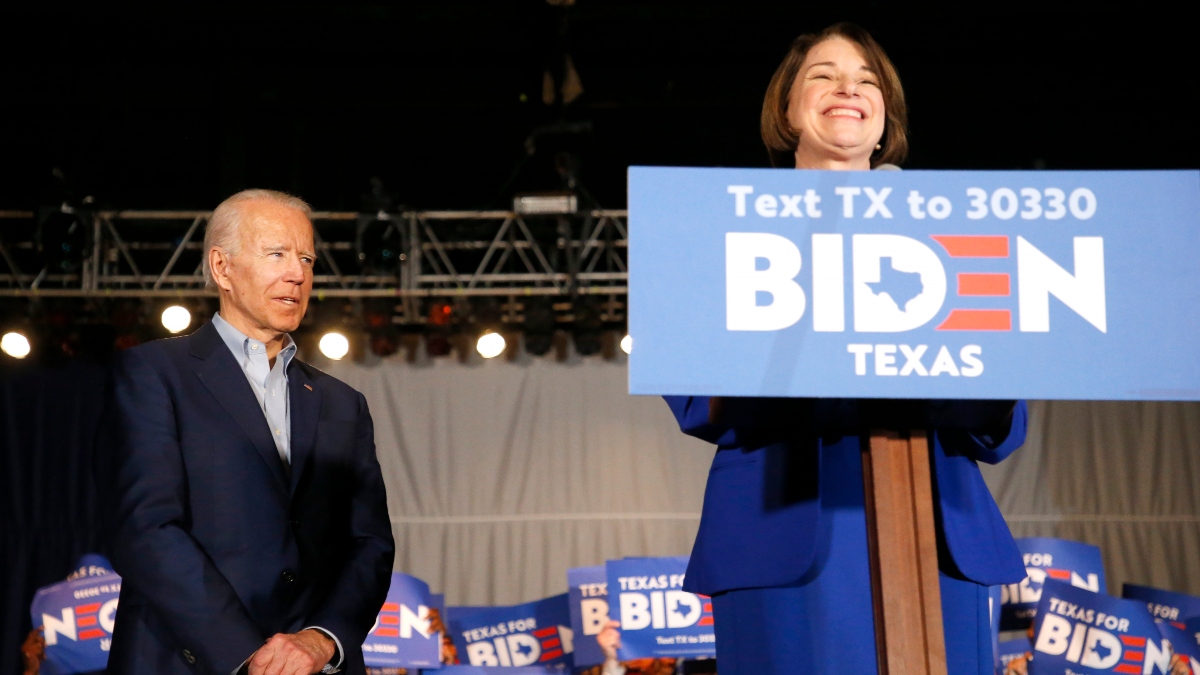 Klobuchar was the consensus second choice at Ladbrokes and other sportsbooks two months ago, but her odds have since nosedived to 12-1 as her state continues to grapple with the death of George Floyd.
It wasn't her reactions to Floyd's death that got her into hot water with voters and the public in general. It was the fact that information was dug up on Klobuchar's record when she was as a Hennepin County (Minnesota) prosecutor, which showed she did not bring charges against several police officers involved in shootings during her seven-year reign, opting to send those cases to grand juries instead of making the decision on her own.
That history alone has become the sole talking point around Klobuchar, which has pretty much destroyed any chance of her being chosen as Biden's running mate.
I still believe Klobuchar would have a huge role in a Biden administration, perhaps even as secretary of state, but her vision of being vice president has vanished and she is, by far, the biggest overlay on the board.
Keisha Lance Bottoms
March 5 Odds: N/A
March 20 Odds: N/A
Current Odds: 16-1
Meet my not-so-sleeper pick.
Widely thought to be on Biden's short list before protests hit her city, the Atlanta mayor furthered her popularity among voters and members of the party when she fired two police officers and placed others on administrative duty as a result of excessive use of force during a confrontation with two college students that was captured on video.
News broke on Tuesday that Fulton County District Attorney Paul Howard had charged six total officers with using excessive force during that confrontation. Charges against the driver have been since dropped by the county, reportedly via Bottom's direction.
This kind of no-nonsense approach and the fact she has no issue taking her city's own police force to task thrust her even further into the vice presidential conversation over the past week. Biden recently praised Lance Bottoms, a 50-year-old mother of four, after speaking with her and three other mayors in a virtual discussion during which he cited her exceptional handling of protests and ability to connect with her constituents.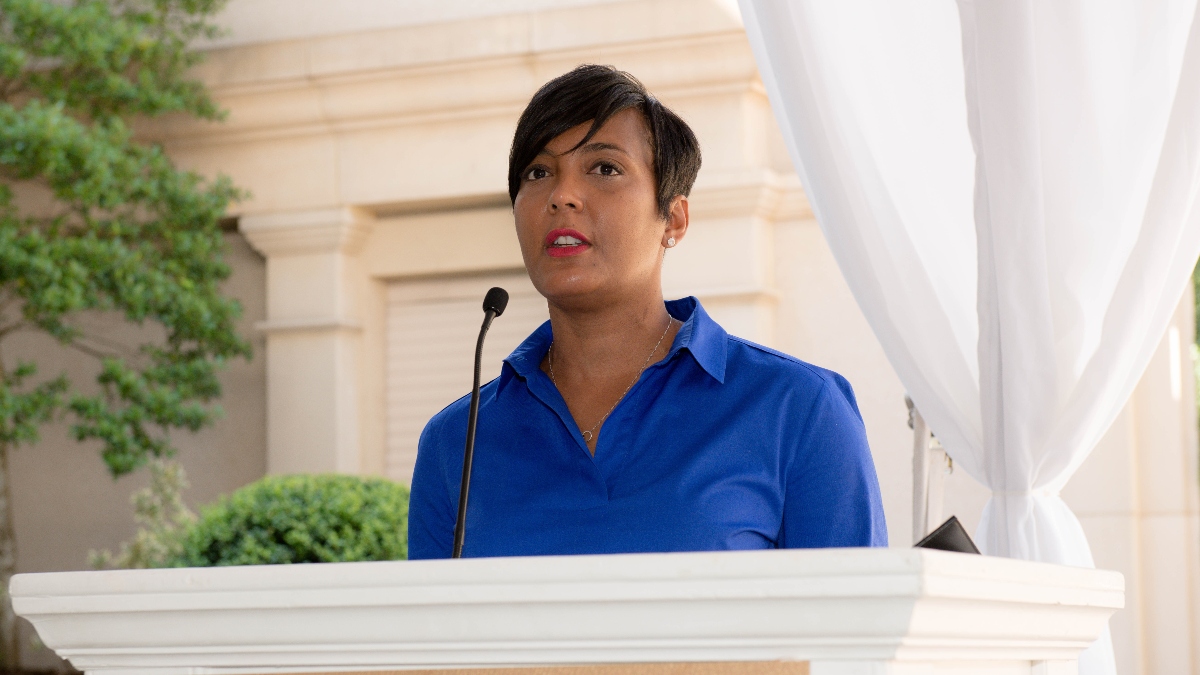 All that said, I think Lance Bottoms the biggest underlay on the board, and I have already jumped on the 16-1 odds. I find her to be such an underlay due to the fact she's in better position to be on the ticket than Klobuchar and the Minnesota senator is at 12-1 odds.
My only regret is not backing Lance Bottoms when she was at much longer odds.
Stacey Abrams
March 5 Odds: 6-1
March 20 Odds: 4-1
Current Odds: 12-1
Abrams has done absolutely nothing wrong in the days since my last piece and even joined Biden on MSNBC's "The Last Word with Lawrence O'Donnell" a few weeks back. That appearance led to some speculation that the Georgia Democrat had solidified herself as a top candidate to become Biden's running mate.
However, Abrams has lost some steam due to other candidates in the Deep South gaining positive national attention during the crisis that has fallen on America. Demings and Lance Bottoms have taken the spotlight, which has thrusted them into the vice presidential chatter, thus putting Abrams on the back burner.
I was not a fan of Abrams' number at Ladbrokes in March, but I love her value here at triple the price. I played Abrams at these odds and would rather have her in the mix than Warren at half the number.
Bottom line: Sprinkling a little on Abrams at 10-1 or longer odds is not a bad idea and could pay off nicely when Biden makes his decision.
Michelle Obama
March 5 Odds: N/A
March 20 Odds: N/A
Current Odds: 12-1
I've been reluctant to put the former First Lady in the mix, but with the recent events happening across America — combined with the drastic line shift —  it is now impossible to not bring her into the conversation.
Obama, arguably the most popular female figure in the nation (if not the world), has vowed she would not enter the political fray now or ever. However, the heightened racial tensions and further divide that has developed in recent days could be the things that have her giving a hard look at reversing course.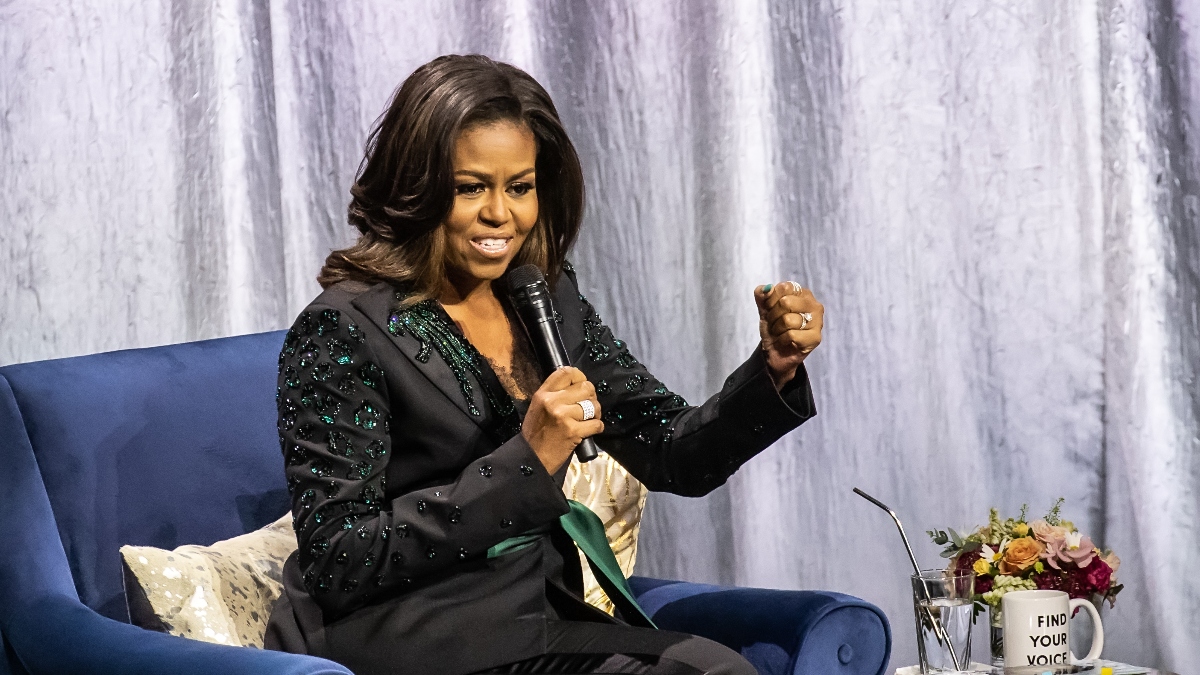 And it goes without saying a Biden-Obama partnership would be a dream ticket for the Democratic base and likely guarantee victory against Trump and Vice President Mike Pence in November.
Now, do I think Obama will be Biden's running mate? Simply, no. I take her at her word that she wants no part of politics.
My feeling that the reason for her shift in number has more to do with Ladbrokes and other books protecting themselves due to what I would guess is some increased action starting to come in on Obama. The interesting part is Obama currently sits at 12-1 odds, which is the same number as legitimate candidates Abrams and Klobuchar.
I still find value on Obama at this price, but I would've much rather played her at three or four times the odds she was at months ago.
---
Vice President Betting Picks
My Pick: Val Demings (5-1)
With everything now laid out there, Demings is who I believe Biden should pick as his running mate, which is different from whom I think he will actually pick to join him on the ticket.
I have been on the Demings bandwagon for months and my belief she is the best choice has only grown in the nation's current situation.
There are several reasons I have been backing Demings, most importantly due to the fact I think she has the biggest upside of the four primary women of color — Abrams, Bottoms, Demings and Harris — in play.
Demings, in all likelihood, locks up Florida for Biden, which would pretty much secure the presidency before the West Coast even begins reporting its results on election night. Biden won every single county in the Florida primary against Sanders, and I can't see a way Trump would come close to repeating his 2016 effort in the Sunshine State if Demings were on the ticket.
Demings also has a powerful backstory, which you can read about here, that could appeal to voters. Demings would also give minority voters, particularly young African Americans, a sense of hope that her voice would be speaking directly for them and would bring change in her position as the second-most powerful person in the country.
Finally, law enforcement reform is now the hottest topic on Americans' minds, and Demings' extensive background at various levels in the criminal justice system puts her ahead of Harris and others.
Demings deserves to be on the ticket and would become the first female vice president in American history in a Biden victory.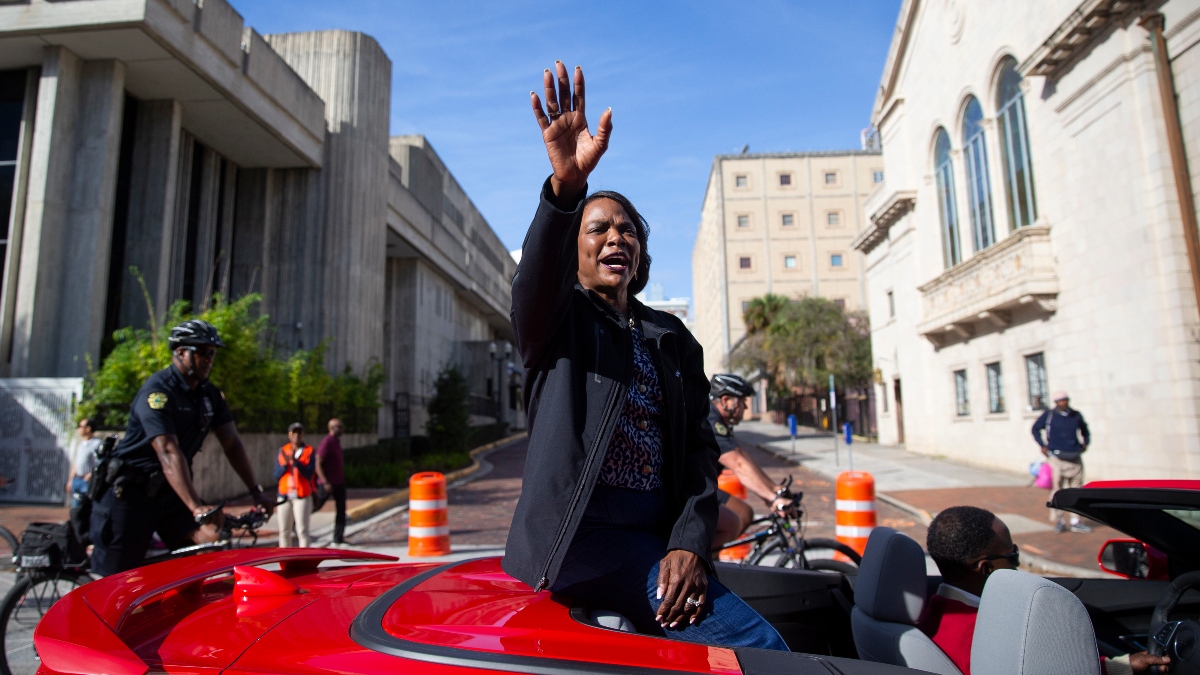 Biden's Likely Pick: Kamala Harris (5-4)
I had previously predicted Klobuchar would be Biden's candidate of choice after everything she did for him in Minnesota and her assist in putting Sanders away. Klobuchar was the strongest pick, largely in part due to her popularity in the Midwest and the fact she would have potentially put Biden over the top in several Midwest swing states.
However, that immediately changed following the criticism Klobuchar has faced from her past work in Minnesota.
With Klobuchar likely out, I think Biden turns his attention to Harris and goes with the savvy veteran senator. Harris is the daughter of immigrants and comes from a multi-cultural background, which would give Biden the diverse ticket I think he must have if he's going to win in November. Her struggle to tap into the African American vote is well documented, but when you're going against someone as popular with black voters as Biden is, I don't know if anyone could touch the former vice president in that demographic.
You would think the Democratic base would rally around a VP candidate like Harris, who has historically been unafraid to go after Republicans, and Trump specifically. Her performance in previous debates would be likely be viewed by Biden as a strength.
Harris ticks all the boxes for the role of vice president. Biden and his team doing the vetting process know that, which is why I see a Biden-Harris ticket taking center stage at the Democratic convention in Milwaukee.
Honorable Mentions:
Gretchen Whitmer, Michigan governor: 16-1
Tammy Duckworth, U.S. senator (IL): 20-1
Susan Rice, former national security advisor to President Barack Obama: 25/1
How would you rate this article?