Marky's Malarkey: Christmas Gifts for the Sports Bettor in Your Life
With Christmas right around the corner, you may still be looking for that perfect gift for the sports bettor in your life.
Marky has created a list of gifts specifically catered to the needs of gamblers.
Ho, ho, ho. Merry Christmas, gamblers! It's that time of year again and you're either stuck at the mall buying presents like a dumb-dumb or haven't left your house to buy presents because they came out with this thing called the internet.
If you're reading this, you're probably a sports bettor. There's a slight chance you Googled "Christmas gifts for gamblers," but I'm not sure how many folks out there are doing that.
Having trouble buying a gift for another gambler in your life? Having trouble thinking of presents for Santa to bring? Say no more!
Surely you'll find something to specifically satisfy the wants and needs of a gambler's lifestyle.
A Carton of Smokes
Gambling is one of the more stressful hobbies and pastimes out there. Along with golf, it's one of just a handful of "fun" activities that are actually quite maddening.
Nothing takes the edge off like a nice cigarette. Though recent studies show they are more harmful to the body than once thought, the trade-off may be worth it to some.
I've never smoked a cigarette in my life (don't worry, plenty of cigars) but I would recommend Winstons. Always said I'd be a Winston guy if I were a smoker.
A TV Package for Their Favorite Sport
If the gambler in your life lives in the same house as you, this may be a bad idea. If you want to spend time with them, that is.
A classic TV package is only going to get you nationally televised games and your local teams. It's not enough! What if you want to watch a Reds-Pirates game on a random Tuesday night because you have to sweat the Redlegs at +130?
How are you supposed to do that without the MLB TV package?
Scratch Tickets
Norm is right for the most part. These are dumb gifts, but undoubtedly fun. I am pretty sure that the system is rigged around the holiday season because my win rate on scratch tickets is like 0% on Christmas and around the standard 20%-25% at other times of the year.
Fun anecdote: I (obviously) got a scratch ticket on my 18th birthday and won. That's how "Scratchy Thursdays" were born. Six straight Thursdays I won, which is quite the odds-beating feat.
Then I lost a few times in a row and that's how "Scratchy Thursdays" died.
Alcohol
Pretty self-explanatory I think and a good gift for anybody.
A Trip to an Off-the-Grid Getaway
Sometimes, it's best to just get away from it all and clear your mind. If you go to a normal vacation spot in a civilized area, you're just going to be looking at your phone all the time. Don't kid yourself.
Instead, go somewhere that doesn't even have service. If you're like me and live within 30 minutes of a major city, you may not even realize that there are entire sections of the country that still think it's 1995. Perhaps even 1975.
Just way behind the times, hardly any technology at all.
---
>> Sign up for The Action Network's daily newsletter to get the smartest conversation delivered into your inbox each day.
---
I personally suggest Yellowstone National Park, which has very little service in or around it. Just don't have a medical emergency/get ripped to bits by a bear because I'm pretty sure there's no way to contact anyone.
Nobody will be able to hear your screams, either.
Sheets of Plywood/Panes of Glass
Some folks love to just break things. While a stress doll would be a nice gift for an office setting, those who have an unfinished basement or garage may prefer the sheets of plywood or panes of glass.
It's either that or break things that actually matter, take your pick.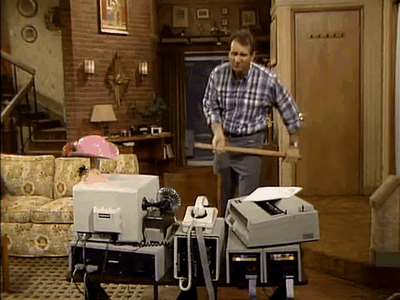 I guess there are new trendy places you can go to now where you pay to destroy things. Perhaps my coworkers in NYC can check out The Wrecking Club and see if it serves as a nice place to relieve stress after a bad beat.
Money (aka Units)
If the gambler in your life sucks at gambling, this is probably the number one thing on his/her wish list. Barnes & Noble gift cards are great and all, but last time I checked they couldn't be deposited at most sportsbooks.
Definitely not the most thoughtful gift traditionally speaking, but at the end of the day, money is sort of the most thoughtful gift. It doesn't take any thought from the gift giver, but it allows the receiver to do whatever they want with the money.
What they want = the best gift. Plain and simple. In some cases, that's gonna be an extra few units in the bankroll.
Deodorant 
Though we have been known to say "embrace the sweat" at The Action Network, we don't want folks scaring off friends and family with their massive pit stains.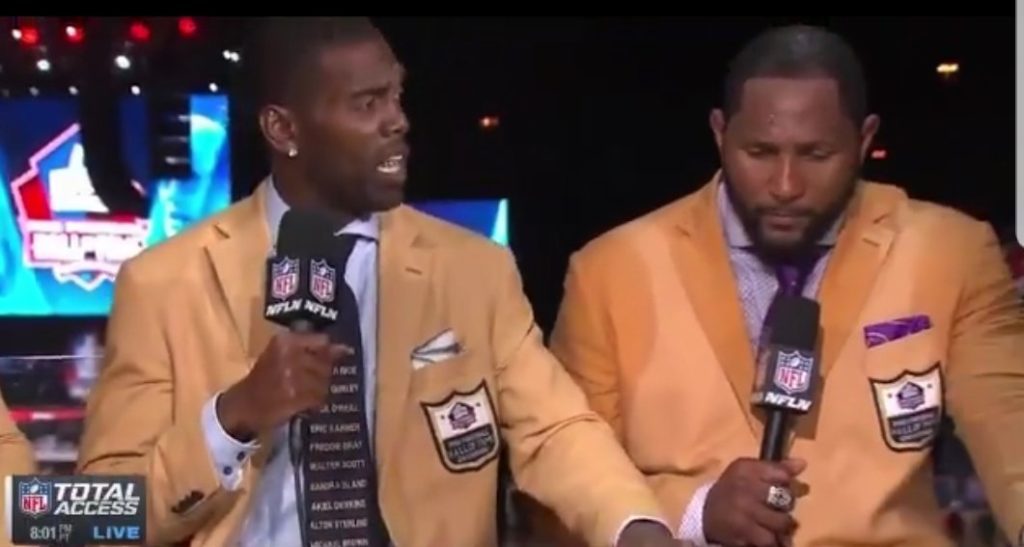 If you know someone who has the ability to sweat through a suit jacket, be a pal and buy them some armpit protection. I'm personally rocking Old Spice Krakengärd from their Wild Collection.
A fine choice if I do say so myself.
Spa Day
No, not spaghetti day. A nice trip to the spa for a massage, steam, soak, mani, pedi, and whatever else happens at spas. This is healthier than the cigarettes and alcohol, while cheaper than a trip to a faraway land.
You could also go to the spa yourself. Nothing like one of those gifts you buy for someone else with yourself in mind. That's a veteran move.
Vokey SM7 56º Loft, 8º bounce, M Grind Wedge 
Oddly specific, eh? Well, I gamble and this is what I want for Christmas.
I mentioned how golf is one of the only activities besides gambling that is aggravating yet fun at the same time. Well, have a little more fun and a little less aggravation with the help of a beautiful new Vokey Wedge, spin milled for your pleasure.
Master craftsman Bob Vokey has these grooves so sharp that you'll be chewing up golf balls like a beaver would a log. Renders Pro V1s useless within a few shots. Absolutely shredded.
Chicks dig the long ball and a new driver may be what most golfers desire, but you score with your wedges. The short game is the key to golf.
When you're out on the links making some side bets with your friends, impress them by stopping the ball on a dime, five feet from the hole from 90 yards out.
Now that I think of it, this would be an excellent Christmas list for John Daly.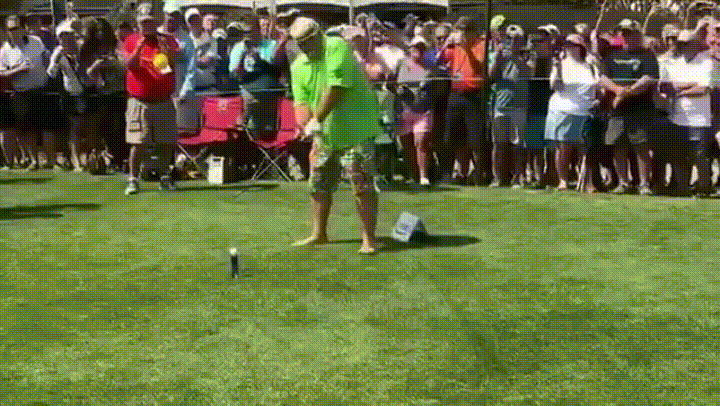 Baseball Cards
Most of these gifts are only for adults. Most sports gamblers are adults, though, so that makes sense.
Ripping wax (slang for opening packs) of baseball cards is the only gambling children are allowed to do. Many who loved cards when they were younger may have transitioned into gambling when the time came.
I love cards, I love gambling. Darren Rovell loves cards so much that he had multiple boxes of 1990 Hoops just sitting around in his basement.
These days, there are baseball card boxes that go for upwards of $10,000. Talk about a sweat. When you shell out four Benjamins for a box of 2016 Bowman Chrome in hopes of a lovely Vladimir Guerrero Jr. rookie auto, but instead pull a David Hess auto, you're not going to be happy.
Breaking boxes is a largely -EV hobby nowadays, but pulling some mojo is akin to nailing a longshot future.
Okay, boys and girls. I hope you've been good this year and Santa brings you everything you want. Just remember, giving a great gift brings just as nice of a feeling as getting one … and these gift ideas are all dynamite.