Marky's Malarkey: Betting On the World Chess Championship
Credit:
Pictured: Magnus Carlsen
The World Chess Championship begins on Nov. 9, and several offshore sportsbooks are offering odds on the winner.
The reigning champion and world No. 1-ranked Magnus Carlsen is favored, but many feel his competitor, No. 2-ranked Fabiano Caruana, has a good chance to win.
Marky takes a deep look into the world of chess to find out where the value lies.
There's been a prop bet sitting in the entertainment section months now, and it's time to finally tackle it … the World Chess Championship.
The World Chess Championship occurs every two years, and this year, reigning champ Magnus Carlsen will be looking to retain his title (belt?) vs. Fabiano Caruana.
The event is a 12-game match that will go from Nov. 9-28. They need their rest days, apparently. It's a taxing sport game.
There is actually a handful of books with odds — and rule number one when betting on chess is to shop for the best line.
Carlsen -350, Caruana +225
Carlsen -220, Caruana +185
Carlsen -235, Caruana +195
Carlsen -240, Caruana +200
All right, perfect! No analysis needed.
Risk 2.2 units on Carlsen at Pinnacle and risk one unit on Caruana.  Carlsen wins, you get your money back. Caruana wins, you get 0.05 units. It's a win-win.
Just kidding.
Magnus Carlsen: #1 Ranked Player in the World
At age 27, Magnus Carlsen has accomplished more than most millennials. The Norwegian became a chess grandmaster at just 13 years of age. In 2014, he became the highest Elo-rated chess player of all time.
He won his first World Chess Championship at age 22 and is looking to win his fourth in a row. He's a young fella, but already considered one of the all-time greats, if not the greatest of all-time. Move over Bobby Fischer.
The square-jawed Norseman is a moderately sizable favorite, but this is expected to be more of a tightly contested match than the 2016 championship, in which Carlsen was-500 at Pinnacle.
That year featured 10 draws in the 12 games and a win each between Carlsen and his opponent Sergey Karjakin. It ultimately needed to be settled in speed chess tiebreaker games, in which Carlsen eked out the W.
---
>> Sign up for The Action Network's daily newsletter to get the smartest conversation delivered into your inbox each morning.
---
He models in his spare time and is worth a cool $8 million per Google. I guess I should've stuck with the sport game when I won my class tourney in eighth grade.
Instead, I was intentionally tardy on the morning they were giving out the award (a glass chess set) because I didn't want people to think I was a nerd.
Video below is very NSFW.
Fabiano Caruana: #2 Ranked Player in the World
Born in America, this Italian-American is gunning for the king. Nearly two years younger than Carlsen, Caruana has a similar background of immense success from a young age.
Back in 2014, he had what many believe is the greatest tournament in history in which he achieved a rating over 3,000. I don't fully understand this whole rating thing, but I guess that's really good.
He's had a great 2018 season, winning two different tournaments in which Carlsen also competed. However, in 33 heads-up games in their careers, Caruana has five wins to Carlsen's 10, to go along with 18 ties.
He qualified for the 'ship by winning the Candidates Tournament in March.
The Pick
Coming into this, I was planning on going with Carlsen, 100%. After doing my research and finding out the chess industry's take on the match, I'm not so sure.
First, let's take a look at some data.
As of Oct. 10, Carlsen was actually receiving the slight minority of bets at Pinnacle. He opened at -290 and had reached -311, but has fallen all the way down to -220.
This line wasn't moving on just a bunch of $5 public bets.
However, the line has moved a lot. Maybe too much. Just like in normal sports, you don't want to be taking a terrible line. Caruana could have been had at +255 at Pinnacle at one point.
Would you take a sports team on the moneyline after it moved 60 cents?
By all accounts, the skill gap between the two players is not that big. However, this is a very big stage that will require perfect concentration and no mistakes, something that Carlsen has proven he can pull off.
Caruana, on the other hand, hasn't gotten that chance, yet, and it's possible that he's mentally feeble.
If you search "World Chess Championship preview/prediction", there aren't too many articles out there. Scarily enough for the chess world, that means I'm one of just a few big J journos weighing in on the matter.
Even though there aren't too many actual publications talking about this, the chess forums (yes, the chess forums) seem to be fairly split, but I think it's partially due to people wanting Caruana to win, not expecting that he will.
Here's what I've decided.
It's Caruana or nothing. It's not worth taking that bad of a line on Carlsen.
If you have accounts at one of the other books, take the champ. #TeamNorway4Lyfe.
P.S. Look, chess seems pretty hard and all, but I've learned that these guys are going to be playing in a SOUNDPROOF glass enclosure during the championship.
What, they can't handle the crowd noise that all the other top-level competitors in other sports/activities have to deal with? Pathetic.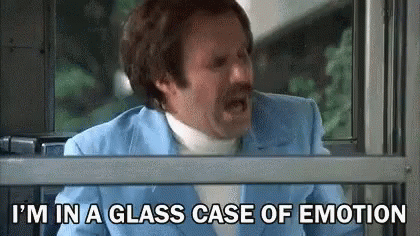 P.P.S. Naturally, after reading up on all this chess, I decided to dust off my chess skills by playing the computer on chess.com. Turns out the computer is a real chess wizard and much, much better than the kids I was playing in eighth grade.
Took me about five tries to beat level two (out of 10), two tries to beat level three, and I've since been stuck at level four. (Update: I stalemated level four.) Played probably about four hours of chess total when I could've been playing "Red Dead Redemption 2" instead.
Both addicting and frustrating. Give it a whirl yourself.
How would you rate this article?