LOL Betting Odds and Picks: Best Bets for LEC Playoffs (April 3-5)
Credit:
Lars Baron/Riot Games Inc. via Getty Images.
Playoffs for the Spring 2020 Season in the League of Legends European Championship (LEC) will begin on Friday afternoon.
Six teams enter a double-elimination bracket and each series is a best-of-5. The winner will represent their league at the 2020 Mid-Season Invitational, an international tournament pitting the winner of each of the top leagues in the world against one another.
G2 eSports (-1358) vs. MAD Lions (+843)
Kill Spread: G2 eSports -8.5
Kill Total: 29.5
Time: Friday, 3 p.m. ET
Notable Trends:
G2 eSports won eight matches in a row to end the season
G2 eSports have not lost a playoff series since 2018
G2 eSports haven't lost a single playoff game to a non-Fnatic team since 2018
MAD Lions won five of their final eight games
Favorites were 67-23 in the LEC this season
Regular season series was split 1-1
To say G2 have dominated Europe over the past three seasons would be an understatement. With a combined 43-13 record, back-to-back LEC titles and a World Championship Grand Finals appearance it's hard to argue against G2 eSports being such massive favorites. The only team to give them any kind of challenge in that time has been Fnatic, another world class team.
G2 eSports have a tendency to take their foot off the gas sometimes or limit-test to an extreme degree with highly experimental drafts and team compositions so it would not surprise me to see them drop a game in this series, particularly if they have a two-game lead going into the third. That said, we're dealing with an exception to many rules here and a MAD Lions team that, while improved, has still trailed in nearly half their games with a handful of comeback victories.
The current iteration of the game tends to inhibit some of the ability for good teams to exercise their advantages but G2 outclass MAD Lions individually to a such severe degree that it must be taken into consideration.
G2 abuse advantages better than almost any team on earth. If you give them an inch they'll take multiple miles. MAD Lions have struggled early in games with the third lowest early game rating (EGR) in the league. While G2 only have an average margin of victory (AMOV) of 10.72, excluding their 28-kill blowout in the final game of the regular season as an outlier, MAD Lions have certainly not been graceful losers with an average margin of defeat (AMOD) of 11.0.
Considering the size of the moneyline in this position, I prefer to seek out value in the various spreads and prop bet offerings available.
Pick(s): G2 eSports -1.5 maps (-393); G2 eSports -8.5 Kills (-109)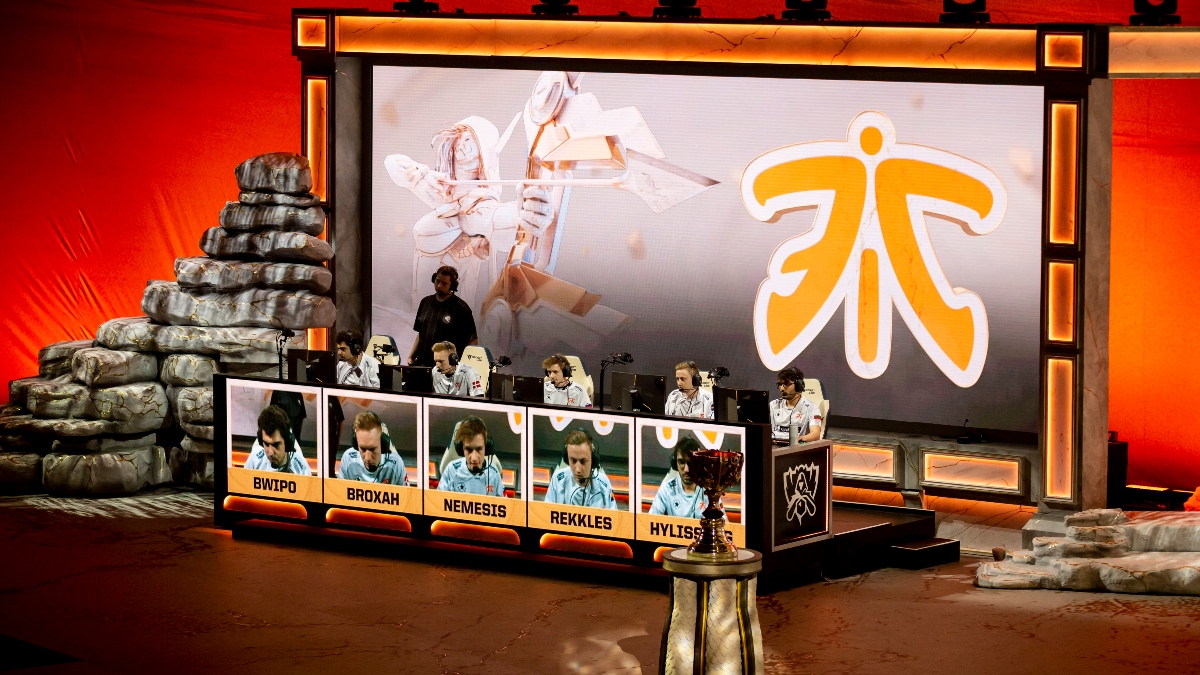 ---
Fnatic (-182) vs Origen (+148)
Kill Spread: Fnatic -2.5
Kill Total: 26.5
Time: Saturday, 11 a.m. ET
Notable Trends
Fnatic won eight of their final 10 games
Fnatic have made it to finals in three of the previous four seasons
Fnatic are 16-3 as favorites this season, 4-2 as favorites of -260 or shorter
Origen won seven of their final 10 matches
Origen are 1-3 as underdogs this season
Regular season series was split 1-1
Origen have struggled mightily against the cream of the crop, posting a combined 6-16 record against Fnatic and G2, the two elite teams in the LEC. However, Origen did defeat Fnatic, 3-1, in 2019 Spring playoffs.
Stylistically, Origen play a very by-the-book style of League of Legends. They take small advantages, and deploy a low-risk, controlled and disciplined strategy.
G2 and Fnatic tend to play a more chaotic, high-risk style by introducing variance to the game to exploit their individual ability and team chemistry advantages. This style has proven to be a difficult problem for Origen to solve.
While the regular season series was split evenly between Fnatic and Origen, Fnatic are deserving favorites in this position.
Origen rely on their outstanding individual players to gain advantages while minimizing risk but they're predictable and for a creative team like Fnatic that can be a fatal flaw. Fnatic are also one of the few teams in the West that can stand up to Origen pound-for-pound on an individual level.
Origen will have to get inventive and show a new look to take this series down and they haven't had much success when doing that in the past three seasons.
It wouldn't surprise me to see Origen take a game or two so we'll be avoiding kill spreads, despite the big gap in margin of victory/defeat statistics. If you think this is match ends Fnatic 3-0 or 3-1, there are markets you can explore. However, I'm simply going to stick to the moneyline and throw a half-unit on Fnatic -1.5 maps.
Picks: Fnatic moneyline -182; Fnatic -1.5 maps +123
---
Misfits Gaming (-139) vs Rogue (+117)
Kill Spread: Misfits Gaming -2.5
Kill Total: 22.5
Time: Sunday, 11 a.m. ET
Notable Trends:
Misfits lost four of their final five games
Misfits are 5-3 as favorites this season, 1-2 as favorites of -154 or shorter
Rogue lost their final four games of the season
Rogue are 1-6 as underdogs this season
Rogue won both regular season games against Misfits
Misfits were expected to be a middle-of-the-table team heading into the season and, after an 0-2 performance in Week 1, it appeared that prediction was spot on. But, starting in Week 2, they rattled off an impressive seven wins on the spin en route to winning nine of their next 11 games.
However, in their final five games, Misfits only notched one victory, a close, slugfest of a game against the worst team in the league, Team Vitality.
Rogue also finished the season poorly, losing their final four games including back-to-back losses in the last week of the season against eighth-place FC Schalke '04 and ninth-place SK Gaming, respectively.
Both teams are in poor form and they didn't seem prepared in Week 9. Their drafts appeared to be lacking in preparation for the new patch and even though they had playoff seedings to play for, they had already secured a spot in the postseason regardless of their results that week. It's no wonder there was an air of carelessness surrounding both of these teams in Week 9.
Rogue are the more capable team when they're playing at anywhere close to their expected level but they've been inconsistent in finding their game this season. Their spike performances are impressive, the absolute dismantling of the surging MAD Lions in Week 7 is a good example.
Misfits are more of a known quantity playing through their middle and jungle positions almost every game. They are more consistent than Rogue, but Misfits have fallen off in the second half of the season due to their predictability and in this situation, a best-of-5 setting with time to prepare entirely for just one team, Misfits are going to struggle due to a lack of strategic depth.
Rogue still have a significantly higher ceiling and owned the regular season series between these two and I'd also give them the individual advantage at every position besides jungle.
This should be an even money series. Take the value with the underdog.
Pick: Rogue +117
How would you rate this article?