2021 Fantasy Rankings & Strategy: The Only Draft Guide You Need (Feat. Downloadable PDFs)
Credit:
Getty Images. Pictured: Giants RB Saquon Barkley, Chiefs TE Travis Kelce, Ravens QB Lamar Jackson
Sean Koerner — the No. 1 fantasy football draft ranker of 2019 — breaks down the final edition of his 2021 Draft Tiers below.
Everyone can read his draft strategy by position, but the tiers and downloadable PDFs of his rankings are part of our Action PRO subscription, which also grants users access to his real-time rankings in our 2021 Fantasy Draft Kit.
---
2021 Fantasy Draft Strategy
One of the biggest mistakes fantasy managers make when drafting with rankings is using them to a tee. And when you draft using rankings that way, you risk drafting players you could acquire three or four rounds later, destroying the value of those picks.
That's why outlining my rankings into tiers is a critical part of my draft strategy — and why, before we run through those tiers, I'll first explain my high-level strategy at each position.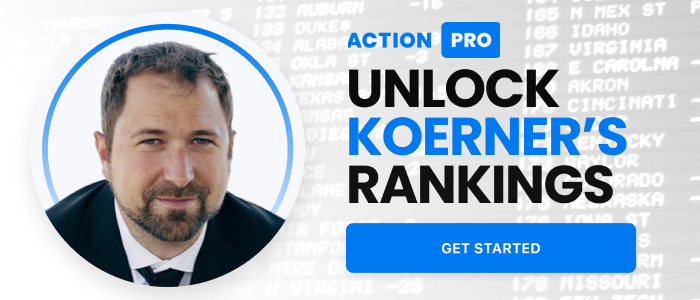 QB Strategy
My quarterback draft strategy varies between 1QB or 2QB/Superflex formats.
In 1QB leagues, typically only 13-15 QBs are drafted, meaning 17-19 starting QBs will be available on the waiver wire each week. If I miss out on one of the top six QBs in 1QB drafts, I'm likely to skip drafting a QB altogether and instead stream the position in-season — a potential league-winning strategy. In 2020, for example, I was able to stream one of Justin Herbert or Jalen Hurts in leagues that I didn't draft a QB.
In 2QB/Superflex leagues, however, the QB position is much more valuable (as it should be). And there's a massive drop-off in projected points right after QB30, making it imperative to draft 2-3 starting QBs in these formats.
RB Strategy
Running back continues to be the most important position in fantasy football.
There are two reasons RBs can decide the fate of your team:
There are fewer workhorse backs in this pass-heavy era, so positional scarcity makes it critical to draft at least two workhorse RBs.
RBs are most likely to miss time due to injury (or to lose their job), paving the way for late-round picks or even waiver wire pickups to emerge as league-winners.
As a result, many draft strategies focus on how many RBs to draft early on.
On the opposite end of the spectrum is the Zero RB strategy, which I agree with … in theory. It mainly focuses on Reason No. 2, but ignores Reason No. 1 — that's why I would dub my approach as the RB Surplus Strategy: I aim to draft two RBs before the end of Round 3/4 because, as I mentioned, it's critical to acquire two who are set to open the season with a reliable workload. Then I target high-upside backs in the middle and late rounds.
WR Strategy
With the depth at this position, it's easy to convince yourself that if you miss out on certain WRs, there will be more talent to choose from later — but you can't neglect the position so much over the first six rounds of a draft that you end up with Deebo Samuel as your WR2.
You need to spend significant draft capital to lock in your WRs.
My WR strategy for 2021 drafts include:
Draft one WR before Tiers 1-4 are off the board
Draft three WRs before Tiers 1-6 are off the board
Start building your bench with Tier 7 WRs
TE Strategy
The TE position illustrates why it's crucial to sort fantasy rankings into tiers in order to build our draft strategy.
Not all positional rankings should be treated equally — the key is to identify how much the position drops off after a player is off the board, and tiers help us do that.
My TE strategy for 2021 drafts include:
Target Tier 1-3 TEs based on your draft slot
Target Tier 4 TEs based on your draft slot
Avoid Tier 5 TEs
Kicker & Defense Strategy
Unless your league requires you to draft a kicker and/or defense, I would skip drafting either, and instead focus on filling your bench with high-upside WRs and RBs.
You can easily stream kickers or defenses week-to-week in-season.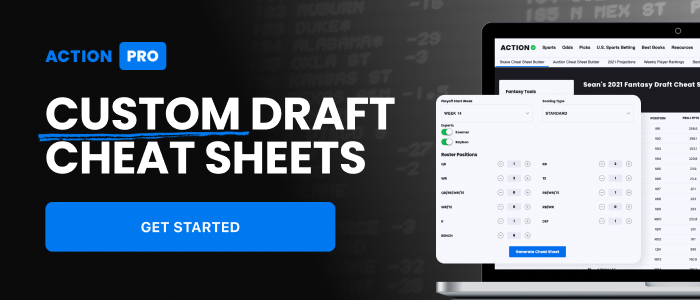 2021 Fantasy Rankings
With my high-level strategy at each position out of the way, it's time to finally outline my rankings into tiers.
Note that I've included only the list of tiers for each position — and a downloadable PDF featuring the tiers for all six positions in the first table below — but linked to the full stories on each position for anyone interested in reading more.
2021 Fantasy Draft Tiers