2021 NFL Fantasy Defense Strategy: 2 Sleepers To Draft Late
Credit:
Photo by Dustin Bradford/Icon Sportswire via Getty Images. Pictured: Denver Broncos free safety Justin Simmons (31) celebrates
I am not a fantasy football expert.
If you're looking for the best fantasy football analysis and advice, I implore you to follow The Action Network's Sean Koerner, Chris Raybon and Samantha Previte, as well as leverage our customizable fantasy draft cheat sheet.
However, if you're looking to kill some time and read about sleeper defenses from a guy who's good enough to make the playoffs in most of his leagues before eventually losing to his wife in the championship game, then I'm your guy!
To start, the point of this isn't to convince you to wait on a defense (and please, draft only one) until the final two rounds of your draft.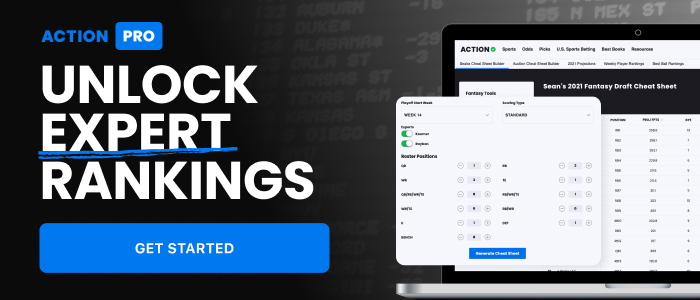 Assuming you're playing in a standard-ish league, that has been accepted as the optimal strategy for a long time.
Still, someone is going to reach for a defense too early and start a mini-run, so let them, and when it comes time to finally fill your D/ST slot, take a short-term streaming approach.
So much changes in the NFL that a defense that looks great (or terrible) in Week 1 could quickly flip-flop in terms of its fantasy value.
Because of this, I research defenses being taken outside of the top 12 in average draft position (ADP), then find which of those have the best schedules in the first few weeks of the season.
Basically, use the draft to spot me some time, then I'll figure it out from there.
Maybe I catch lightning in a bottle, then I'll ride my drafted defense longer. If not, who cares? I drafted it late and won't sweat dropping and moving on.
And after performing this "analysis," two defenses popped out as ones to circle ahead of your draft.
Fantasy Football Defense/Special Teams Sleepers
Denver Broncos
This is the D/ST apple of my eye this season.
According to Fantasy Pros' ADP, the Broncos are just the 14th defense to come off the board in drafts, falling right into my bargain-bin wheelhouse.
Denver finished a respectable 13th in Football Outsiders' defensive DVOA last season, including 11th against the pass.
But it's the Broncos' early-season schedule that makes me so bullish on this team from a fantasy perspective.
In Week 1, the Broncos get turnover-prone Daniel Jones and the Giants, with a decent chance that Saquon Barkley may not be 100% at the start of the season.
Furthermore, this game has the lowest over/under (42.5) of any Week 1 matchup (click here for live NFL odds), showing that the betting market isn't expecting offensive fireworks, either.
In Week 2, the Broncos visit rookie quarterback Trevor Lawrence and the Jaguars.
Could Lawrence light up Houston in Week 1 and make this play a little less enticing? Sure.
But in NFL lookahead lines from the Westgate SuperBook in Las Vegas, the Broncos vs. Jaguars over/under is just 43.5, one of the lowest totals of Week 2.
And remember, drafting Denver with late-round capital means we can simply drop and move on if they look terrible in Week 1 or if Lawrence is brilliant against the Texans.
In Week 3, the Broncos likely get another rookie in Zach Wilson when the Jets visit Mile High.
And yup, you guessed it, oddsmakers are not very bullish on Jets vs. Broncos being a high-scoring game as the total of 42.5 is the lowest in Week 3 lookaheads.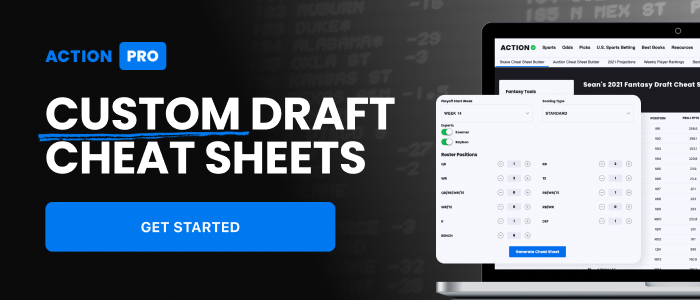 Green Bay Packers
While the Broncos are my favorite defensive sleeper this season, the Packers will be my fall back if the one person who reads this article also happens to be in my league.
Similar to Denver, Green Bay (currently drafted 15th among defenses) wasn't terrible on the defensive side of the ball last season, ranking 17th in DVOA and a slightly better 15th against the pass.
And just like the Broncos, the Packers have a delicious early-season schedule.
In Week 1, Green Bay gets New Orleans, which will start either Jameis Winston or Taysom Hill (or both) at quarterback while being without top wide receiver Michael Thomas.
The following week, the Packers get the Lions, whose offense includes Jared Goff and a bunch of used car parts that the Motor City is so famous for.
And in Week 3, the Pack visit the 49ers, which could also be a solid matchup once we get there.
If not, this defense goes right to the scrap heap in exchange for the newest shiny streamable object.
How would you rate this article?