2022 Fantasy Football QB Strategy: How Our Experts Are Approaching Josh Allen, Jalen Hurts, More
Credit:
Mitchell Leff/Getty Images. Pictured: Jalen Hurts.
Josh Allen has been the QB1 overall the past two seasons, but should you target him early in a fantasy football draft?
Here's how our experts are approaching drafting quarterbacks this year.
Patience is a virtue. The old saying rings true when selecting a quarterback for your fantasy team. There are a ton of good ones floating out there, so why pay a premium at the sacrifice of landing high-upside skill players who could potentially propel you to a championship?
Spoiler: You shouldn't.
Our three fantasy experts will tell you why this strategy is clearly the way to go this draft season and beyond.
---
Click here to access our 2022 draft guide.
---
Chris Raybon
The highest QB in ADP I want to take is Jalen Hurts. Given his rushing upside and the addition of A.J. Brown, Hurts has as high of a ceiling as anyone going before him. I have Josh Allen projected for 2.0 more points per game than Hurts, but all the other QBs are separated by mere tenths of a point in my model. Given that Hurts goes three-to-five rounds later than the Bills' star, it's hard to justify passing up the chance to draft Allen over a low-end RB1/WR1 or stud TE.
My contingency plan for Hurts is Trey Lance, who is essentially "Discount Hurts" with the same upside but less of a track record. I'd bet that Lance's 2023 ADP will be where Hurts' is this year.
If I miss out on Hurts or Lance, I'm not going to panic. My roster is sure to be stacked if I still haven't taken a QB by now. My final contingency plan before I resort to streaming is Justin Fields. He's probably at least a year away from having the upside to put up high-end QB1 numbers on a weekly basis, but he ran enough to post one high-end QB1 finish and three low-end QB1 finishes over his last four starts (excluding the Week 11 game in which he suffered an injury).
Will there be exceptions? Sure, if one of the other QBs that goes after Hurts but before Lance – Tom Brady, Dak Prescott, Joe Burrow – suffers a precipitous fall into the 10th round, but that rarely happens. It's extremely difficult to justify not taking a QB with rushing upside when Fields averaged a QB8 finish over his last four complete games. That's the same player who finished with the worst QBR in football and had a supporting cast and coaching staff that might as well have been employed by the opposing team.
In 2QB or Superflex leagues, I'm still targeting the same QBs, but I'm willing to be more aggressive. If I need to draft from deeper into the ranks, I go after Daniel Jones, the lowest calorie version of rushing upside on the board. You could make a case that Marcus Mariota is actually that guy, but usually when a situation arises in which I'm forced to target those guys, it's in Best Ball, which makes job security more of an issue. The Giants have far less incentive to bench Jones for a known quantity in Tyrod Taylor than the Falcons do to get a look at their potential future franchise QB in Desmond Ridder.
In leagues where I only have to start one QB, I'm never rostering a second. There's too much supply relative to demand, and roster spots are much better spent stashing high-upside RBs and WRs. I apply a similar philosophy in Best Ball: I never roster a third QB. The way I look at it: If I fail to hit on both of my QBs, it's highly unlikely that some bargain-basement option is going to put my team over the top.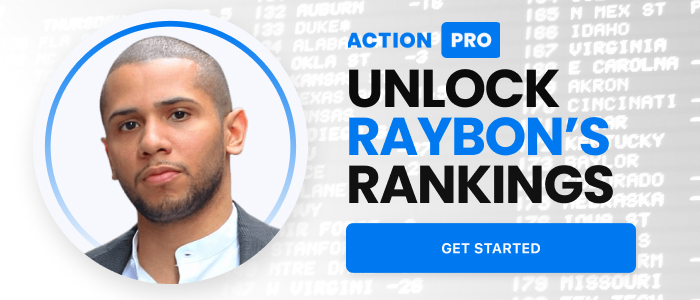 ---
» Return to the table of contents «
---
Samantha Previte
For traditional, one-QB leagues, I am almost always a proponent of waiting. This year's draft is particularly deep at the position (Matthew Stafford's ADP is QB12 on FantasyPros), meaning you will be able to find more than serviceable options as late as the ninth or 10th rounds. As important as QBs are, in 2021, the difference between the QB1 and QB12 was just 5.6 points per game.
Drafting a QB early means you are inevitably giving up an early round skill position player. The marginal difference between a third-round WR and a seventh-round WR is far greater than the difference between a third-round QB and a seventh-round QB. For example, I would much rather have the pairing of Stafford and Keenan Allen than Josh Allen and Elijah Moore.
For Superflex/two-QB leagues, forget everything I said above. The ability (or necessity) to start two makes them inherently more valuable as the historically highest-scoring position in fantasy. I want to walk away with two starting quarterbacks in the first four or five rounds.
There are infinite ways to build winning teams, but one tenet I will stand by, regardless of the draft, league and rules, is to be agile and prepared to pivot strategies on the fly if necessary.
Strategies are guidelines, not gospel.
---
» Return to the table of contents «
---
How would you rate this article?
This site contains commercial content. We may be compensated for the links provided on this page. The content on this page is for informational purposes only. Action Network makes no representation or warranty as to the accuracy of the information given or the outcome of any game or event.