2022 Fantasy Football TE Draft Tiers: Rankings for Travis Kelce, Kyle Pitts, Darren Waller, More
Credit:
Getty Images. Pictured: Travis Kelce (left) and Darren Waller.
Given the lack of elite depth, tight end is always a difficult position to manage for fantasy players.
Our Sean Koerner breaks down his tiers and rankings ahead of training camp.
Sean Koerner — FantasyPros' most-accurate draft ranker from 2019-21 — is breaking down his positional rankings and draft strategy for 2022.
This series is part of our PRO subscription, which will not only grant you access to these Tiers, but also to his real-time rankings as part of our 2022 Fantasy Draft Kit.
---
The tight end position perfectly illustrates why it's important to think of "tiers" when drafting.
You'll typically see these tight ends go in the same order I have listed below in your draft (with a few exceptions). Once you get to a given tier, they'll all go fairly quick once the first TE from that tier is selected. That's why it's critical to understand when it makes the most sense to lock in a tight end based on your overall draft strategy.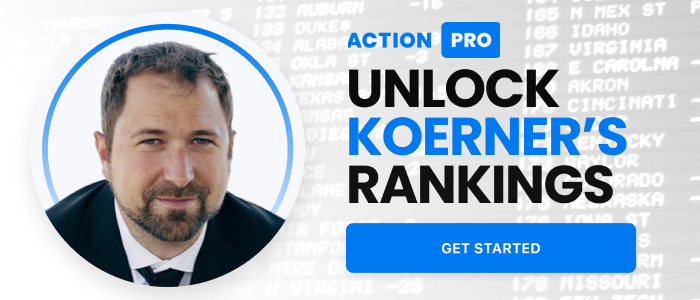 One added wrinkle to the tight end position is that the waiver wire usually has a couple "league winners" on it every season. This has to do with most leagues only having 12-14 tight ends rostered at any given time. Therefore, tight ends like Dalton Schultz, Dawson Knox, Hunter Henry, Zach Ertz, and Pat Freiermuth were all widely available during the 2021 season.
If you cannot get a stud TE early, do not panic. It's quite possible you will eventually end up with a reliable TE1 during the season and not have to spend any draft capital in order to do so. I go more in-depth on this in my tiers.
For season-long formats: In general, my approach is to grab either TE in Tier 1. If I miss out on them, I'm more than willing to punt the position and wait to draft one in the later rounds with the intention of playing the waiver wire until I land a reliable TE1. Of course, if a tight end falls too far in the draft, I will snatch him up. In a sense, I let the tight end position come to me instead of "reaching" for anyone.
For Best Ball formats, it's a fairly similar approach. You probably want to land at least one TE in Tiers 1-4 (no more than one) and target 1-2 TEs from Tiers 5-8. The TE position tends to be fairly TD-depedent and trickier to project week-to-week. However, you don't have to figure out when a tight end will have a spiked week considering that aspect is taken care of with Best Ball scoring. It makes it easier to target a stud + a couple of cheaper options later on and be set at the position.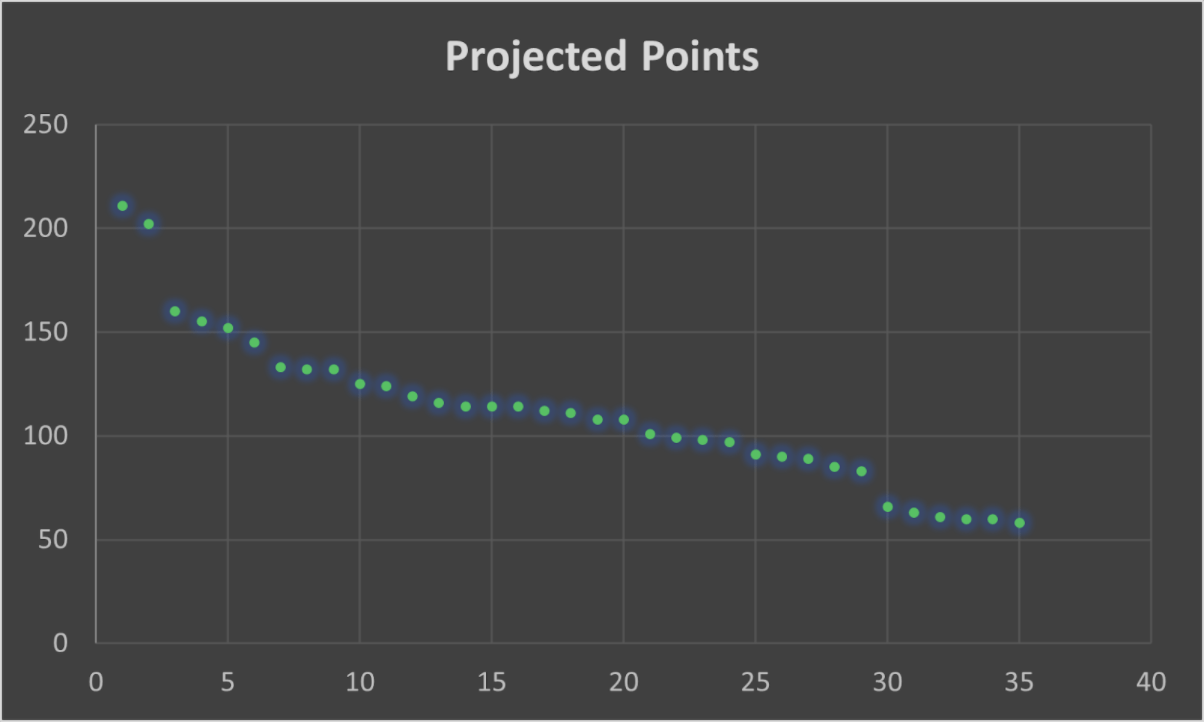 When thinking of my Tiers below, it helps to think of visually using my projected points chart above. Here are the high-level takeaways I have when referencing this chart:
Tier 1 carries a ton of value. The drop-off from Tier 1 to Tier 2 is the biggest drop-off at any position. Kelce & Andrews are extremely valuable because of this.
Tier 2 does give you an edge against waiting until later. However, the market is drafting this tier a bit too close to Tier 1.
Dalton Schultz is the sixth dot, and you can see why I consider him sort of in "No Man's Land."
Tier 4 is three tight ends who are all fairly even in terms of projections, but one of these guys usually falls way too far.
Tier 5-6 represent the tight ends we might see on the waiver wire to begin the season. If you do spend draft capital to land any of these TEs, do not feel like you need to hold on to them. Early in the season, we will want to be on the lookout for the next Schultz or Knox. Quickly pivoting to a TE in the middle of a breakout season is key when managing the position in-season.
With that, let's dive into my initial tiers!
Fantasy TE Rankings & Tiers