Hold Onto Chris Carson In Fantasy? Drop Calvin Ridley? Plus Grading Derrick Henry Backup Plans and Trades
Credit:
Todd Kirkland/Getty Images. Pictured: Seahawks RB Chris Carson
Should you hold onto Chris Carson? And with his return uncertain, is it time to drop Calvin Ridley?
Our fantasy football analyst answers your roster management questions heading into Week 9, including those prompted by the fallout of Derrick Henry's injury.
Want personalized lineup advice? Have start/sit questions? Want me to adjudicate dicey league disputes? Email mailbag@actionnetwork.com with your questions each week to be featured in this article and on Action's Fantasy Flex podcast every Thursday hosted by yours truly.
---
Derrick Henry Fallout
Do I Drop Derrick Henry? 
Les writes: "Should I drop [Derrick] Henry now? Or should I hold on to him?"
Previte: I would use an IR spot on him in the unlikely event he comes back early in time for the fantasy playoffs. But a potential eight-week timeline puts him right at Week 17, so wasting an actual bench spot for him implies a lot of assumptions:
It assumes you're making it all the way to the fantasy finals without Henry.
It assumes that the Titans are competitive enough for a playoff spot that they would risk exposing Henry to further damage. There is a chance that the Colts run away with this division and playing Henry in Weeks 17 or 18 would be pointless for the Titans.
It assumes Henry is back to full strength on such a short timeline, which is a huge unknown.
In most instances, I would use an IR spot but not a bench spot if I need the room.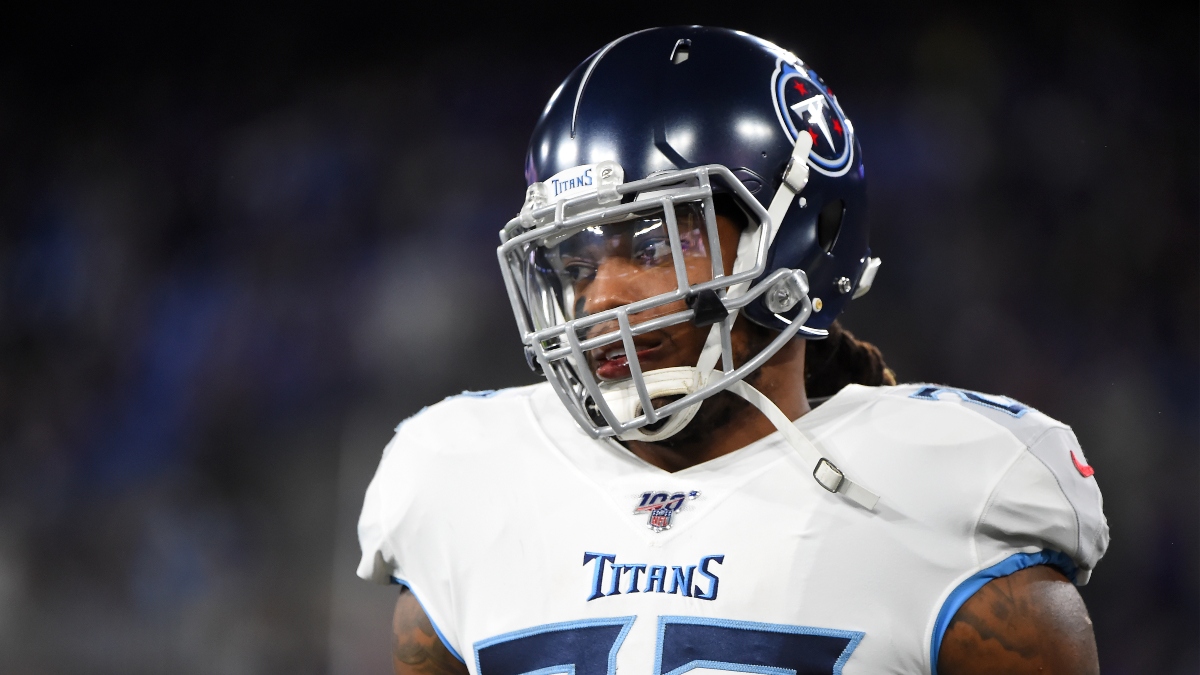 Outlook For Ryan Tannehill Without Derrick Henry
Donny V writes: "Think [Ryan Tannehill's] value goes up with [Derrick] Henry down?"
Previte: This is a difficult one. My answer is yes, but not by as much as you'd think.
Of course the team will have to deleverage themselves somewhat from the run game without the Derrick Henry security blanket, but I have serious concerns about the Titans leaning super heavily on the passing game. I really don't think this means Tannehill is going to pass for 300 yards and three touchdowns every game just given the way he's played and the way this offensive line has played, which ranks near the bottom of the NFL.
Head coach Mike Vrabel has already noted that he envisions a committee between Adrian Peterson and Jeremy McNichols, so the pair of them could certainly put a dent in Henry's workload.
Tannehill stays in the fringe QB1 conversation in the right matchups, but this narrative is one you may be able to sell-high on if another manager in your league happens to think higher of Tannehill.
Derrick Henry Desperation Trade
William writes: "Hi Samantha, So I have just lost Derrick Henry …. 🙁 and I'm in drastic need of upgrading my rushing team as I was really just getting by on having the King doing what he does best.
I have 2 backs left in A.J Dillon and Javonte Williams which I know is not going to cut it. I have a very good receiving core with Justin Jefferson, CeeDee Lamb, Deebo Samuel, Michael Pittman, Devonta Smith and Jamison Crowder.
i'm just needing some advice on with the receivers I have which backs should i be going after because preferably i need to get 2 backs in. I have had offers already with the likes of Zack Moss and James Connor being offered for one of Jefferson, Lamb and Samuel but i feel like i should be getting more for them.
If you can help that would be greatly appreciated. Take care, Will"
Previte: Your first instincts are correct: You should definitely be getting more than Moss or Conner for any of Lamb, Samuel or Jefferson. All three of those guys are WR1s rest-of-season.
You probably shouldn't trade Samuel right now since he is banged up with a calf injury which would hurt his trade value. Jefferson is also a potential "sell low" here after a bad game, so I would hold onto him. I'm not sure you'd get any start-able running back in exchange for Smith or Crowder, so they're essentially worthless in this exercise.
Therefore, I would probably try to shop Lamb or Pittman. Both guys are studs with Lamb obviously having better trade value. Perhaps try to flip Lamb for a low-end RB1. Also, don't just wait around to see which offers trickle in; throw some trade offers out there and see what happens but don't act desperate either.
Tyler Lockett For Elijah Mitchell? 
Tommy writes: "Do I trade [Tyler] Lockett for Elijah Mitchell if I need to replace [Derrick] Henry and other receivers are [Cooper] Kupp, [Jerry] Jeudy, [Michael] Pittman?"
Previte: I like the trade for a number of reasons.
First, your receivers are solid and you can likely do without Lockett. Mitchell is a stud and should be a high-end RB2 rest-of-season, even if Jeff Wilson Jr. returns. Lockett is a sell-high for me right now, which may seem counterintuitive with Russell Wilson finally coming back after the bye, but Lockett is inconsistent in terms of production. I think he's fine as a WR2, but since you need a RB desperately, this trade makes sense.
I will note — even though you didn't ask — that I might try to trade Jeudy instead of Lockett. Jeudy's rest-of-season value scares me a bit with the Broncos' offense looking as anemic as it has.
How Do I Set My Lineup Without Derrick Henry? 
Quentin writes: "Hey, I need your help!!! I had Derrick Henry on my lineup but … well I can't count on him for a few weeks. Here is my question is [Zack] Moss a viable RB2, at least for Week 9? I have Aaron Jones as my RB1, D'Andre Swift as my RB2, and Jeremy McNichols on my bench. I use to put Henry and Jones as my RBs and Swift as my flex. Now I'm thinking Jones and Swift as my RBs and either Moss, McNichols, [Adam] Thielen, or [Jaylen] Waddle as my flex. Who do you think should be my long-term flex?
Thanks in advance for your advice, Quentin"
Previte: There's a lot to address here so let's start with Moss.
I do think Moss is a viable RB2 rest-of-season and, especially this week against Jacksonville, where he'll definitely be a high-end RB2 in a plus matchup and with four teams on bye.
For Week 9, you're going to be without Swift so your running backs are Jones and Moss. Then, I'd definitely use Thielen as your flex.
Week 10 onwards, I'd go with Swift and Jones as your backs, and Thielen still in your flex. He's a locked-in high-end WR2 with WR1 upside and will be a better play than Moss, McNichols and Waddle in almost all matchups.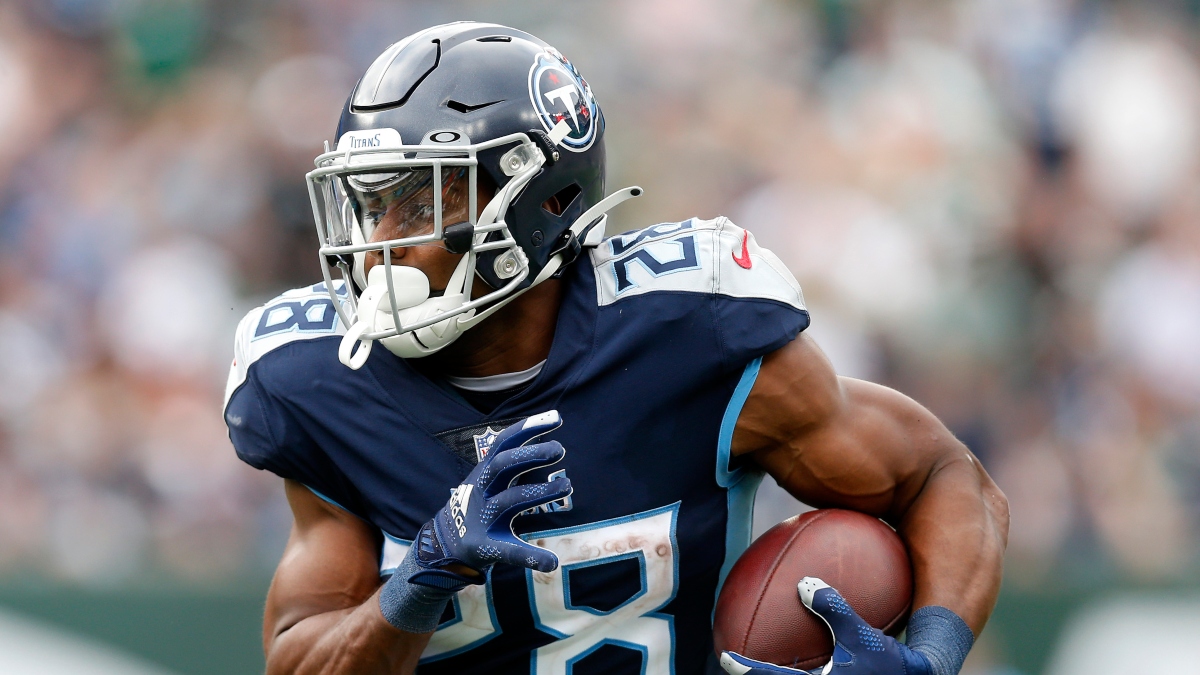 ---
Fantasy Stock Questions
Break Up With Antonio Gibson?
Ahaan writes: "Is it time to give up on Antonio Gibson in 2021? He's clearly talented but he only got 33% of the offensive snaps in Week 8 despite being off the injury report for the first time since Week 3."
Previte: Depends on what you mean by give up on.
I, for one, am not dropping Gibson as he's a rest-of-season RB2. Obviously that isn't the kind of production you were hoping for given where you drafted him, though.
He really has not looked 100% — on or off the injury report — since suffering the shin fracture. I can understand benching him off the bye against Tampa or even Carolina, but definitely not dropping him.
What waiver wire player would you even consider adding over him?
After Carolina in Week 11, Washington faces Seattle, Las Vegas, Dallas, Philly, Dallas again, and Philly again (and the Giants if you play into Week 18), which is a cakewalk schedule. You can't sell low on him at his absolute nadir. My advice is to stay the course, ride it out and hope he gets healthy in time for the playoffs.
Chris Carson Or Jeff Wilson Jr., Plus Thoughts On Raiders' Receivers
Jason writes: "Is there any real reason to continue holding Chris Carson? Would Jeff Wilson Jr. be a better IR stash? Other than Hunter Renfrow, are any of the Raiders WR worth rostering in a 10-team PPR league?"
Previte: I would hang onto Carson.
The initial reports about his neck were very pessimistic, but there's more recent optimism that he could return this season. I would stash him in my IR slot over Wilson Jr., who may or may not have a role once he is healthy. As unpredictable as Kyle Shanahan is when it comes to running backs, Elijah Mitchell looks like "the guy" in San Francisco. Wilson will, at best, play a complementary role. Carson has much higher upside when healthy.
Other than Renfrow, I would definitely consider rostering Bryan Edwards, even in a 10-team league. He found the end zone for the first time this season (and second time in his career) in Week 7 vs. the Eagles and will be well-rested coming off of the team's bye.
This week, the Raiders face the Giants, who have been average against fantasy wide receivers and have allowed the ninth-most overall points this year. With the highest over/under of Week 9 (check real-time NFL odds here), this should be a shootout. The Raiders face the Chiefs in Week 10, which also has shootout potential and could make Edwards a viable flex play.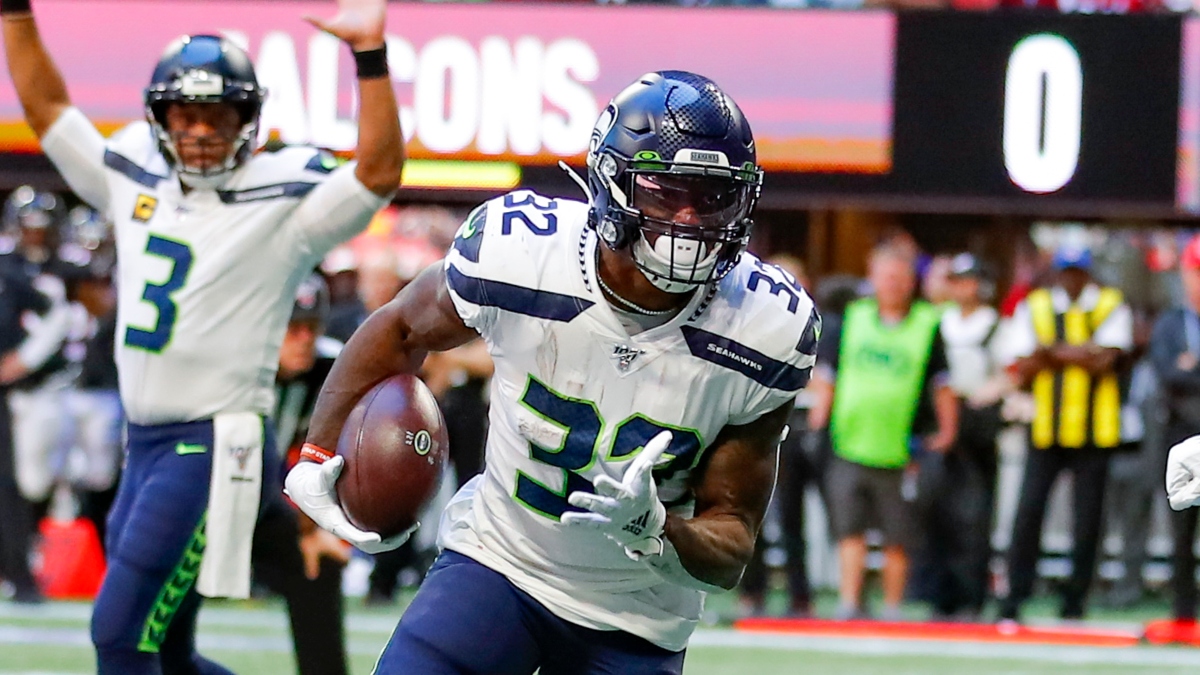 Do I Drop Calvin Ridley? 
Letzgoterps writes: "I have [Calvin] Ridley for this season and next. I have to keep him in IR for the possibility he returns, right?"
Previte: You have to hang onto him in keeper leagues. That's what the IR spot is for and he has sky-high potential when he's 100%.
I understand it's frustrating and confusing, especially with this being somewhat untrodden territory. It's one thing if we know a guy suffered an ACL tear and he'll be back within 12 months.
We have no idea what Ridley is dealing with or the extent of his absence. Of course, we wish him well and hope he gets the help he needs. Mental health is extremely important and it's crucial to remember some things take precedence over football.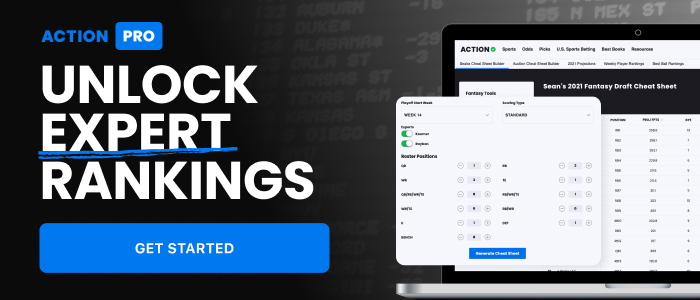 Fantasy Trade Question
Blockbuster Trade
Adam writes: "I would trade: Alvin Kamara, Tyler Lockett, Josh Jacobs, DeVante Parker
I would receive: James Robinson, Deebo Samuel, DeVonta Smith (I have [Jalen] Hurts as my QB), Chris Carson, Carlos Hyde/Alex Collins
Should I pull the trigger?"
Previte: I would pass on this trade.
A couple very basic things I look for when evaluating the trade:
Who is the best player in this trade?
If the number of players on each side is uneven, are you sending more players than you're receiving?
Kamara is unquestionably the best player in this trade, even though he and Lockett are both sell-highs for me, and you're trading him away.
You're also receiving five (or plausibly six?) players and sending four, which is never something I like to do. You should be upgrading your team, which you rarely do when on the receiving end of more players.
Aside from that, Carson, Robinson and Samuel are all banged up right now and I don't love trading for injured players unless I'm sure they'll return soon. Robinson's and Samuel's injuries don't seem serious, but it's still a risk and absolutely no guarantee we'll see Carson again this season, especially if the season gets away from the Seahawks.
Hyde/Collins are waiver wire fodder to me and the Hurts/Smith stack isn't exciting in any way given the Eagles' anemic passing game.
I say stick with Kamara, Lockett, Jacobs and Parker.
How would you rate this article?
This site contains commercial content. We may be compensated for the links provided on this page. The content on this page is for informational purposes only. Action Network makes no representation or warranty as to the accuracy of the information given or the outcome of any game or event.