2021 Fantasy Football Rankings & Draft Big Board: Koerner's Top 150 Players
Credit:
Getty Images. Pictured: Davante Adams, Christina McCaffrey, Travis Kelce
In our fantasy football draft kit, you'll be able to use mine and Chris Raybon's real-time projections to generate custom rankings based on your league's settings. But below, you'll find my personalized top 150 — a draft big board, if you will.
2021 Fantasy Draft Big Board
Before we dive into my top 150, I'd like to warn you against the two biggest mistakes I see people make when drafting with a list of overall rankings (like this one):
1) Don't ignore Average Draft Position (ADP). If you draft a player I have ranked much higher than their ADP, you kill the value they offer closer to their ADP! Instead, focus on drafting players you know for sure won't make it back to you, and wait on the players who are likely to fall another round or two.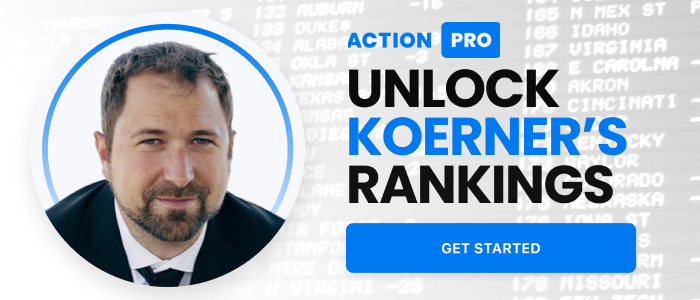 2) Don't take the overall rankings too literally. Use these rankings as a rough guide. It's OK to follow them closely through the first couple rounds, but after you have a couple picks, your decisions should come down to roster construction.
Let's say you draft two running backs to open a draft. When you reach Round 3, if the best player available is a RB, you should instead consider drafting a WR (or QB or TE) — unless you're going to miss out on massive volume or you're intentionally going for a three-RB start.
Just know that blindly drafting based on overall rankings after the first couple rounds can backfire if you aren't careful.
Now, with all that out of the way, let's dig into my top 150 .
Note: The following rankings are based on half-PPR scoring. And the "rating" is a value I use to rank players across positions.
2021 Fantasy Football Rankings