Romeo Doubs Fantasy Football Outlook, Preview: Packers Rookie Has Path To Be Aaron Rodgers' WR1
Credit:
Michael Owens/Getty Images. Pictured: Romeo Doubs.
Romeo Doubs is a rookie wide receiver who was drafted by the Packers in the fourth round of the 2022 NFL Draft. Listed at 6-foot-2, 204 pounds, Doubs caught 80 passes for 1,109 yards and 11 TDs in his senior season at Nevada.
Entering camp, Doubs was expected to compete for a reserve role on a Packers WR depth chart, but he has played his way into the starting conversation and has an outside shot at emerging as the team's No. 1 wide receiver this season.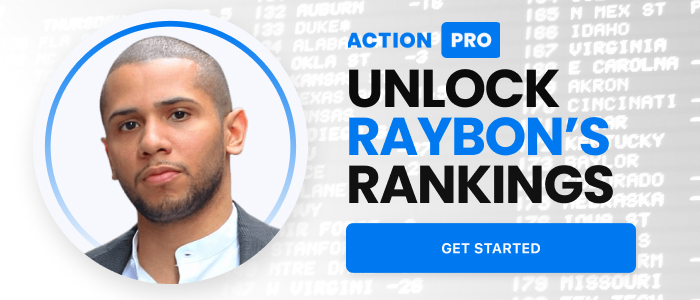 Training Camp Noise
Since Packers camp has gotten underway, it seems like not a single day has gone by without a report of Doubs going in his bag.
But glowing reports from beat reporters in August is one thing — it is #PuffPieceSzn, after all — but high praise from a four-time MVP quarterback is another.
"Every single day, there's been at least one, 'Wow!' play from him," Rodgers said during a post-practice media session on Wednesday, August 3. "That's kind of rare for a young guy like that. Now, we've had some guys over the years do that, but they're all in the top 10 in Packers receiving history."
The training camp noise hit a fever pitch in the Packers first preseason game, when he lined up in the slot on fourth and 3 and burned 49ers defensive back Tarvarius Moore vertically from the slot for a 33-yard TD from Jordan Love.
Doubs' day wasn't perfect by any means — he had two drops on his other six targets, including one that resulted in an interception — but it did put him on a path up the depth chart that could end as high as WR1.
A long TD catch is always nice, but the most promising aspect of Doubs' performance in regard to earning a starting job — potentially the WR1 job — is that he was targeted seven times on 15 routes, good for a whopping 46.7% rate of targets per route run.
Fifteen routes is a small sample, obviously, but this type of target dominance relative to his peers is exactly what you want to see at this stage. It confirms what we've been hearing all camp: Doubs has been getting open with ease.
Given what we've seen from Doubs thus far, we have to start taking him seriously as not just a potential starter, but a potential WR1 for the Packers in 2022. Based on his competition, his path to the WR1 role is far from a daunting one.
Allen Lazard: Lazard is penciled in as the de-facto No. 1 receiver right now. That's fair, since he is the only remaining starter from last year's trio that also included Davante Adams and Marquez Valdes-Scantling.
But while Lazard is a great run-blocker and valued teammate, he's ideally suited for the big slot/WR3 role he has been playing.
According to Reception Perception, Lazard ranked in the 27th percentile at getting open against press coverage, 15th percentile against man coverage and 10th percentile against zone coverage last season. And Lazard's career rate of targets per route run is 15.9%, which is well below league average for all WRs (19%) and that of a typical WR1 (low-to-mid-20s).
If Doubs was starting alongside Lazard, he would be a good bet to get open more than Lazard and earn more targets.
Christian Watson: Lazard entered the year as the de-facto WR1, but Watson entered camp thought of as the player who will take on that role in the long term.
Watson was drafted two rounds higher than Doubs and has superior measurables, though Doubs may be the better route runner. Watson has missed all of training camp due to knee surgery, which gives Doubs a leg up in earning a role.
However, they aren't necessarily competing with each other. Watson projects as an X receiver (split end who lines up on the line of scrimmage), while Doubs projects as a Z (flanker who lines up off the ball). And based on Watson's play style — his scouting report notes, "he is best when being able to operate in a straight line on routes with no breaks" — and the fact he'll be tethered to the line of scrimmage more often, it's possible he runs more low-percentage, deeper routes than Doubs, which could allow Doubs earn more targets.
Sammy Watkins: Watkins could be the biggest early-season deterrent to Doubs (and/or Watson, for that matter), as the veteran was held out of the first preseason game, potentially indicating he has a roster spot locked up.
However, if Watkins is who Doubs has to beat out, that has to be looked at as a positive. Watkins posted career lows in every single receiving category last season, and he was phased out of the Ravens offense the moment rookie Rashod Bateman got healthy.
At this stage of his career, Watkins can't seem to consistently get open anymore: He was targeted on just 16.6% of his routes last season with Baltimore, and 15.0% the year before with Kansas City. And that also assumes Watkins stays healthy — he's missed 4.5 games per year over his past six seasons.
It should also be noted that Watkins would be relatively easy for the Packers to cut bait with at any time, as only $350k of his $1.85 million contract was guaranteed at signing.
Randall Cobb: Cobb is an underneath slot receiver entering his age-32 season. He struggled to crack the lineup for much of last season and was targeted on a career-low 15.1% of routes. Barring injuries to players on the outside, Cobb is unlikely to factor into the top-three WR rotation, as the coaching staff prefers the blocking ability Lazard brings to the slot position.
Amari Rodgers: Rodgers is a second-year player essentially vying for the same slot role as Cobb, He also doesn't figure to factor into the top-three rotation.
The key here is that Doubs not only has beatable competition to rise up the depth chart, but also a reasonable chance to be targeted enough for it to matter. This wouldn't necessarily be the case if, for instance, Davante Adams and his 30% target-per-route rate was still on the team.
Season-long Outlook
Doubs currently has a wide range of outcomes.
His floor is spending the entire year in a reserve role as Green Bay's WR4 or WR5.
Doubs' ceiling, though, is why we're even here — and it involves him ascending to the Packers WR1 role, perhaps as early as Week 1. In that role, he would be  startable fantasy WR3/FLEX with upside for more.
My projection for Doubs right now is 51/644/4.1 (WR68), but it's obviously going to be volatile throughout the preseason as we get more information and how the depth chart and roles are shaking out.
Right now I'm projecting Doubs to finish third in routes behind Lazard and Watson, but ahead of Watkins. I believe there's a good chance that even if Watkins opens the season as the starter, his playing time will gradually decline due to a combination of health and performance relative to Doubs. I also see Watkins as a risk to be released midseason.
Stay tuned to our rankings and projections to see where we are on Doubs as the preseason progresses.
How would you rate this article?
This site contains commercial content. We may be compensated for the links provided on this page. The content on this page is for informational purposes only. Action Network makes no representation or warranty as to the accuracy of the information given or the outcome of any game or event.