Betting on WWE's Biggest Stage: WrestleMania 34
If there is a Super Bowl of professional wrestling, its WWE's showcase event WrestleMania. This is the 34th installment in which all storylines come to an end point. Typically, this is a "face" pay-per-view, meaning the good guys win the titles. Hulk Hogan, Stone Cold, and the Undertaker carried that tradition for years.
Vince McMahon does his best to make each year a bigger spectacle than the last. Whether it's a crowd like AT&T Stadium in Arlington (101,763), Floyd Mayweather knocking out Big Show, or Donald Trump giving hair cuts, the WrestleMania stage has been pure entertainment. This year, Conor McGregor and The Rock are both expected to be in attendance.  Hopefully those two could be ushered into the show by Rusev's tank.
The show has become the length of a daily cricket match, with this year's estimated time at 6.5 hours. A plethora of quality matches can be wagered on, so let's focus on where to best place our money after our Masters futures have officially been RKO'ed by Sunday night.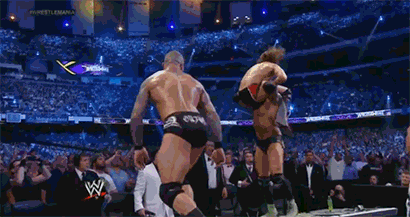 Odds taken from Oddschecker.com, always shop for the best line
---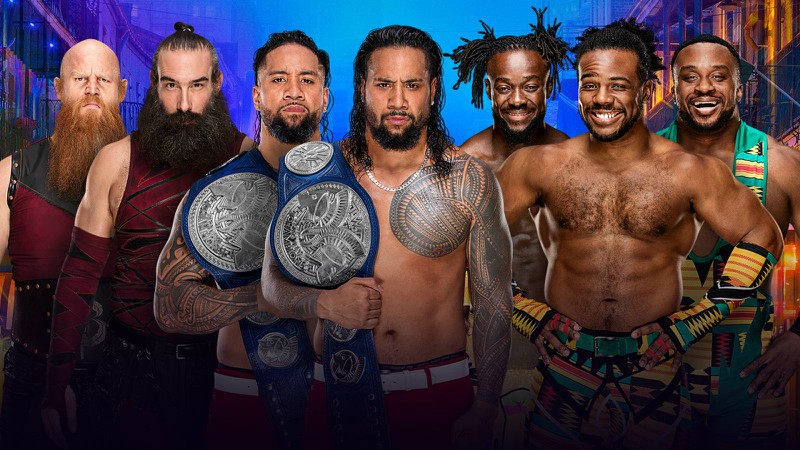 Usos (c) v Bludgeon Brothers v The New Day
Notes: Either The New Day or The Usos will be jettisoned to RAW following this event, as the rivalry has long been fatigued. In a recent interview, Luke Harper mentioned everything about the Bludgeon Brothers came from the mind of McMahon. They should take the tag titles and continue to feud with any contenders on Smackdown.
The Pick: Bludgeon Brothers -120
---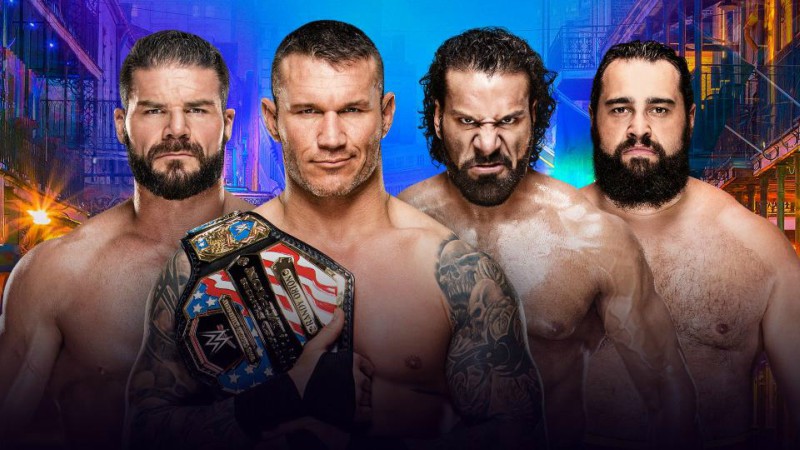 United States Championship: Randy Orton (c) v Bobby Roode v Jinder Mahal v Rusev
Notes: Who is the crowd hottest for? Rusev. Who sells the most merchandise in this group? Rusev. One book is currently offering the field against the champ, and in a Fatal 4 Way, that should be easy money.
The Pick: Field against Randy Orton -125
---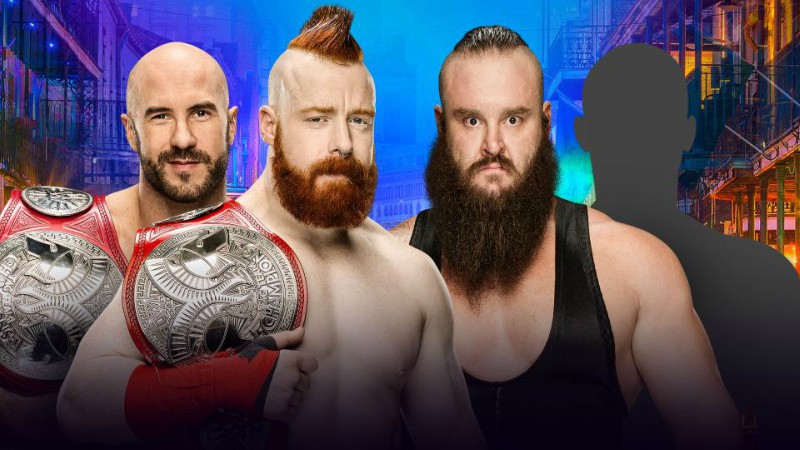 Tag Team Championship:  The Bar (c) v Braun Strowman 
Notes: The big mystery here is Braun Strowman's partner. I don't think WWE has made up its mind where it's are going with this angle, as the original plan was for Sami Zayn and Kevin Owens to be fired and moved to RAW to fill this slot. After Daniel Bryan was unexpectedly cleared, this left an opening on the RAW tag team side.
There are plenty of names being thrown around for Braun's partner: Samoa Joe, Chris Jericho, Big Cass, Elias, "woken" Bray Wyatt, and even James Ellsworth. I think the most entertaining combo would be Strowman's Mixed Match partner Alexa Bliss. It should be a fun sideshow with the champs retaining.
The Pick: The Bar +140
---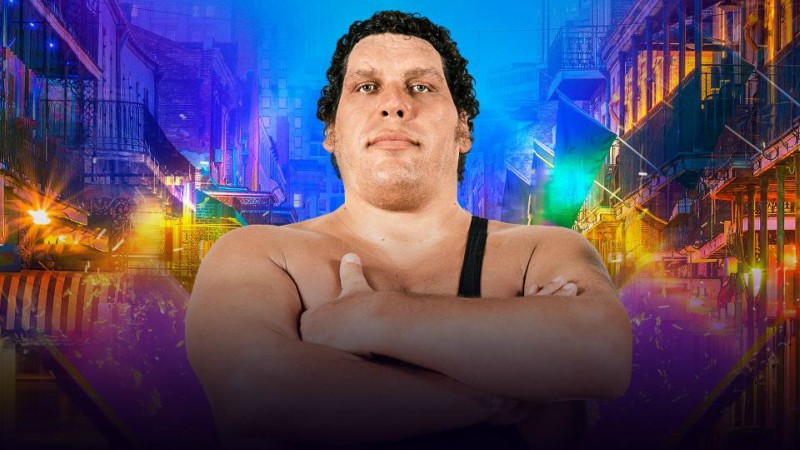 Andre the Giant Memorial Battle Royal
Notes: The first odds released had a plethora of wrestlers listed from +200 to +600 to win except for Tye Dillinger. The Perfect 10 superstar was listed at 90-1. With low limits I took a few shots before I tweeted out the number of 70-1. That number is all the way down to 25-1, but still has value for a match that does not have a script.
Remember last year Rob Gronkowski showing up? That sent Mojo Rawley's number from 30-1 to -500 within 30 minutes before WrestleMania started. Keep the refresh button handy on Sunday, and look to take a mid-carder or NXT superstar needing a push if they get over 10-1. That would include wrestlers like Big Cass, Tye Dillinger, or Andrade Cien Almas.
The Pick: Pass, use this spot as your bathroom break  
---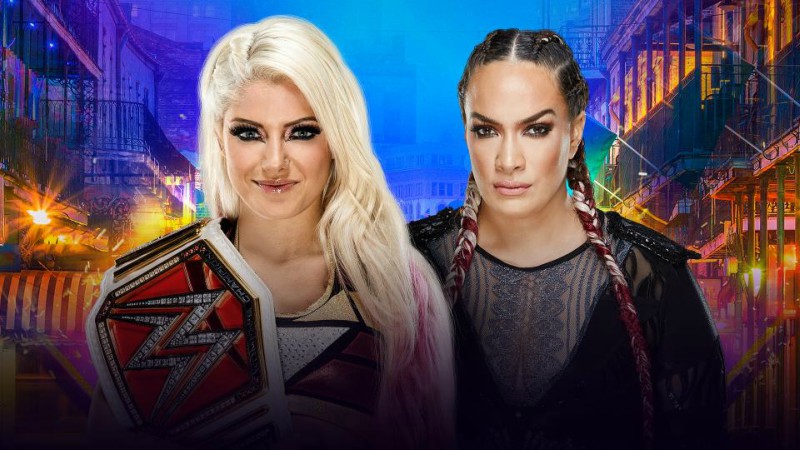 Raw Women's Championship: Alexa Bliss (c) v Nia Jax
Notes: Nia Jax was going to be a Women's Champion at some point, we just had to get that whole Asuka decision made. Alexa Bliss is receiving rave reviews for her Elimination Chamber and Mixed Tag work, but this is WrestleMania and the good guys win titles. The only question is whether the Rock will make an appearance to congratulate his cousin Nia on her title victory.
The Pick: Nia Jax -390
---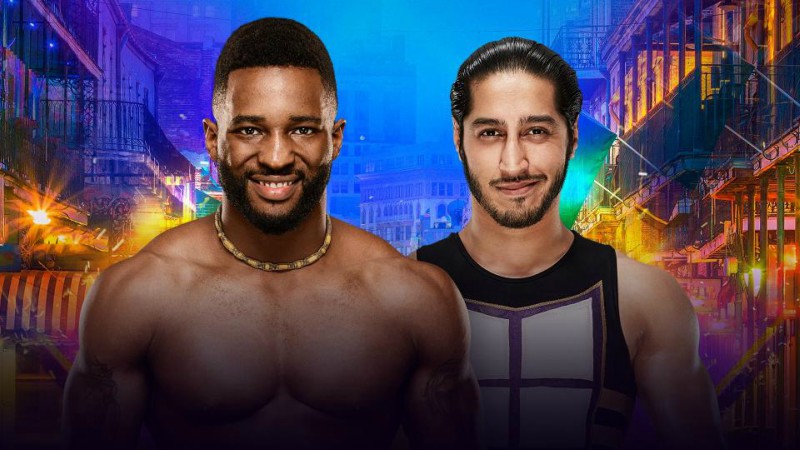 Cruiserweight Championship: Mustafa Ali v Cedric Alexander
Notes: This 205 Live Tournament to crown a new champion will certainly have plenty of action, but this could be the best spot in the night to make your Chili's-To-Go run. Mustafa Ali has taken all the prematch promos and pinfalls, and in WWE, that means you are bound to lose at the next pay-per-view event.
The Pick: Cedric Alexander -150
---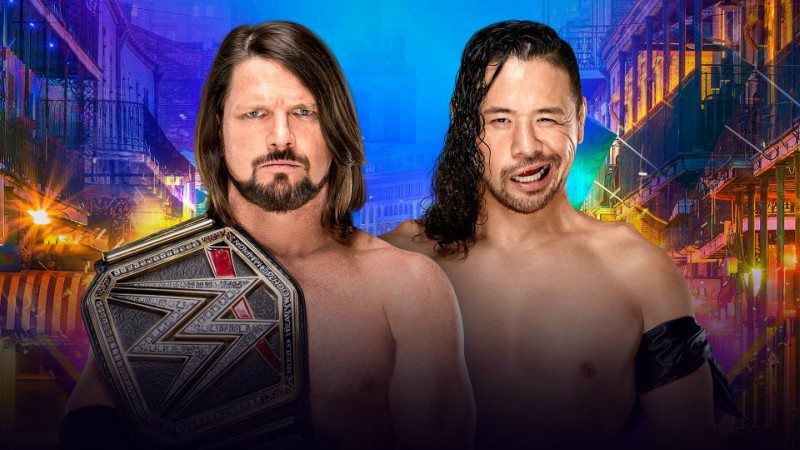 WWE Championship: AJ Styles (c) v Shinsuke Nakamura
Notes: If you are looking for a good preview of this match, look no further than Wrestle Kingdom 10 from 2016 when these two squared off in one of their last matches with New Japan Pro Wrestling. Nakamura took that match and is expected to do the same here. This is truly a dream match for fans, and I wouldn't mind if these two met multiple times over the next couple of years. The rumor is this could be the opening match of the night, and what a tough act that would be for everyone else to follow.
The Pick:  Shinsuke Nakamura -415
---
Kurt Angle & Ronda Rousey v Stephanie McMahon & Triple H
Notes: Ronda Rousey is WWE's biggest signing, and this will serve as her first match with the company. The goal is for Rousey to play a Stone Cold Steve Austin-type wrestler dealing with Boss issues in the form of Stephanie McMahon. The word on the street is that Asuka will not ever be pinned until Rousey is in the ring ready to hang, but until then expect other performers to take on the work load in these gimmick matches.
One thing is for certain: Rousey will not submit or be pinned in this spot. The decision in this match will come down to Triple H and Kurt Angle, and in that regard, I am actually siding with the "bad guys" in this match. Someday Rousey will get her hands on Stephanie, but this feels like the first of many pay-per-view headlines between the two.
The Pick: Stephanie McMahon & Triple H +500
---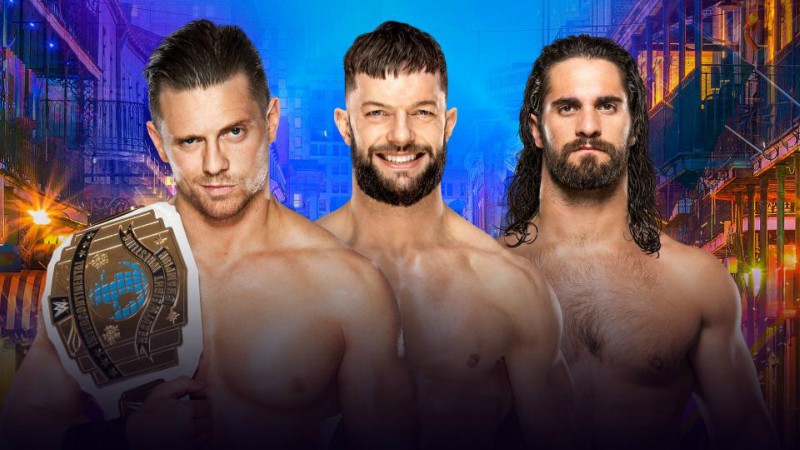 Intercontinental Championship: The Miz (c) v Finn Balor v Seth Rollins
Notes: Another match-of-the-night candidate as former world champions clash for the Intercontinental Title. Seth Rollins lacks the IC Title to become a "grand slam" champion, while Finn Balor has long been penciled in for this spot against the Miz. I fully expect Miz to drop this title. There has been plenty of mention about him breaking the all-time record for number of days as champion, but he also lacks a 9th reign to tie Chris Jericho. Not only is Miz a new father in the past 2 weeks, he is also cutting savage promos that are the best of his career. I would not be surprised in the least to see the Miz move on from this match and slide into a Universal Champion promo or a program with Daniel Bryan.
The Pick: Finn Balor -170
---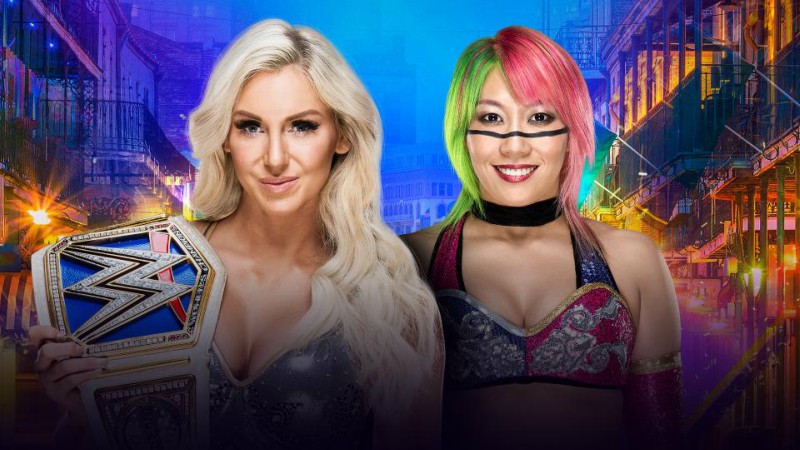 Smackdown Women's Championship: Charlotte (c) v Asuka
Notes: The Streak versus the Belt. Asuka has yet to lose in her two-plus years in WWE and NXT. She is considered to be the best in-ring worker regardless of gender. With this amazing undefeated streak in place, a match with royalty in the form of Charlotte Flair will have social media platforms buzzing. This match could easily be the main event of the night. This will not be the end game for Asuka's streak, as WWE creative should set her up so that WrestleMania 35 in New York next year can have Rousey win her first title over the Empress of Tomorrow.
The Pick:  Asuka -1050
---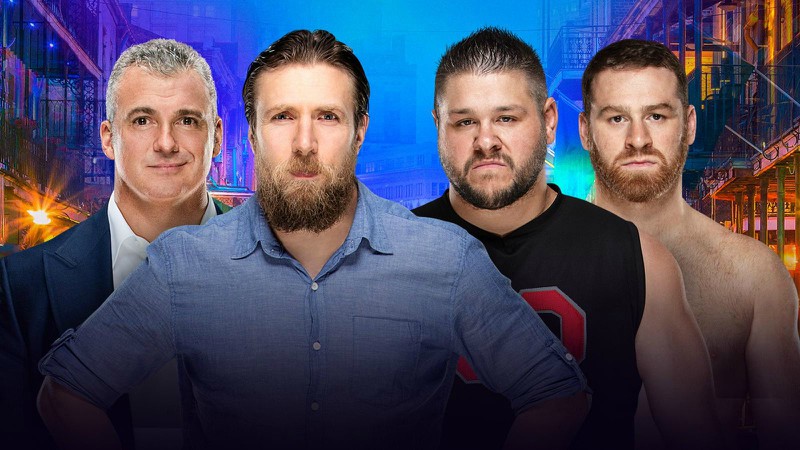 Notes: Generally there isn't a chance for shenanigans with DQ's or Countouts at WrestleMania as all storylines come to an end, but this match feels a bit different. Will Shane McMahon turn heel on Daniel Bryan? Will Kevin Owens and Sami Zayn head back to RAW after a loss and being "fired." There have been plenty of rumors that Daniel Bryan is turning heel and joining up with his old independent buddies against Shane McMahon, but Bryan is in an impossible spot (much like Rusev) where he will never be booed by any audience.
Maybe Daniel Bryan gets screwed over, but this is New Orleans … home of WrestleMania 30 when Daniel Bryan had an all-time career defining night.  This crowd will be hot chanting "YES! YES! YES!" and only a victory will send the people home smiling.
The Pick:  Shane McMahon & Daniel Bryan -200
---
Universal Championship: Brock Lesnar (c) v Roman Reigns
Notes: The end of Brock's contract is finally here, and his return to UFC should happen later this year. I can't imagine a fan in the WWE Universe that doesn't know that this will be Brock's last match for sometime, yet the powers that be intend to end the night with a predictable Roman Reigns victory. There are five matches that could achieve an all-time moment in the industry, and this is not one of them. Brock comes out strong, Roman will make a giant comeback, spear, title, and roll the credits on WWE's biggest event of 2018.
The Pick: Roman Reigns -1200