BlackJack's Vegas Adventure, Day 2: Basking in the Glow of a Winning Day
Dear JackPack,
I'm sitting here staring at the "High Roller" Ferris wheel and wishing you were here with me. But, alas, you cannot be here, so I will share my experiences. Yesterday was a very long day with an enormous amount of walking, but it was well worth it.
First stop of the day was the massive Boot Barn just off the strip (pictured above). I was in the market for a summer hat and this store did not disappoint. Plus, this man with a spectacular mustache blocked my old hat expertly for no charge, so all in all, this was a great stop. From there, it was time for some lunch at In-N-Out Burger.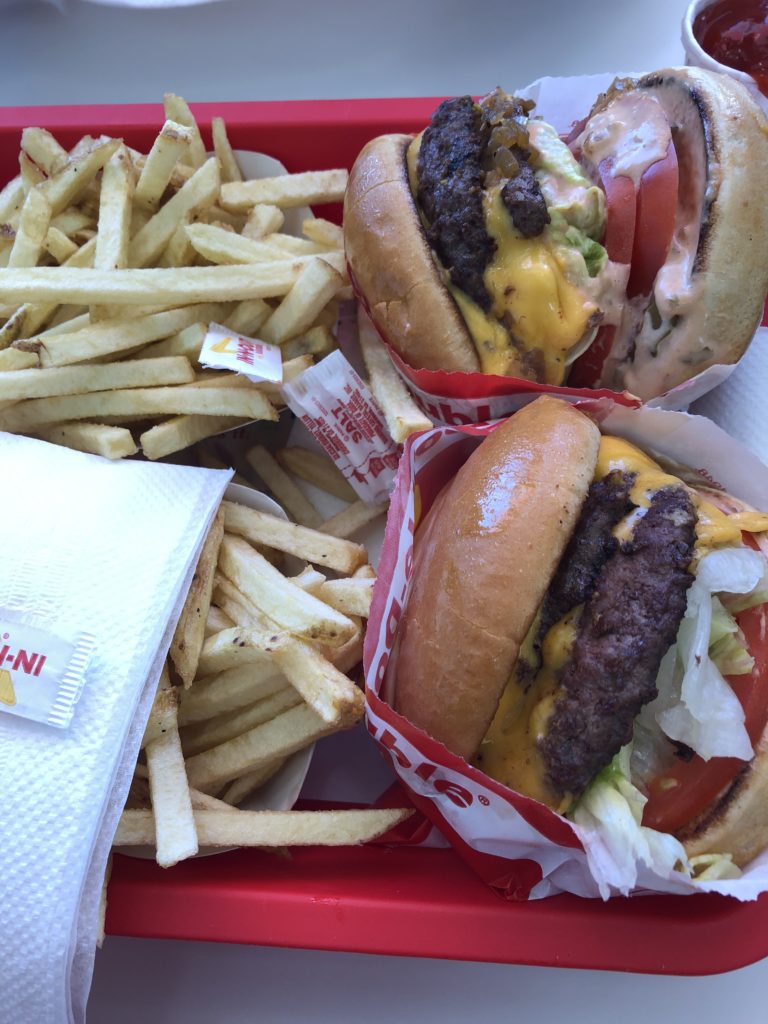 I forget, because I don't eat In-N-Out very often, but it is very fresh-tasting. The produce is crisp and juicy, the meat is tender, and the French fries are clearly fresh cut and nicely seasoned. It is a good place to stop for a fast food burger, because the quality and freshness makes it feel much more than that.
After leaving lunch, we headed back to The Strip to find a spot to watch some basketball. What do you know: There was a great little beer house a block away from the home of our Vegas Golden Knights. We sat in the sun and basked in the glow of a winning day — and really a winning life at that point — all the while drinking a happy-hour beer called Big Dog Lager. Again, pretty much my best life. After a few beers it was off to Caesar's Palace to watch and ultimately bet on some UFC, but not before I took a picture with this man who gave me a bracelet that I can only assume is blessed.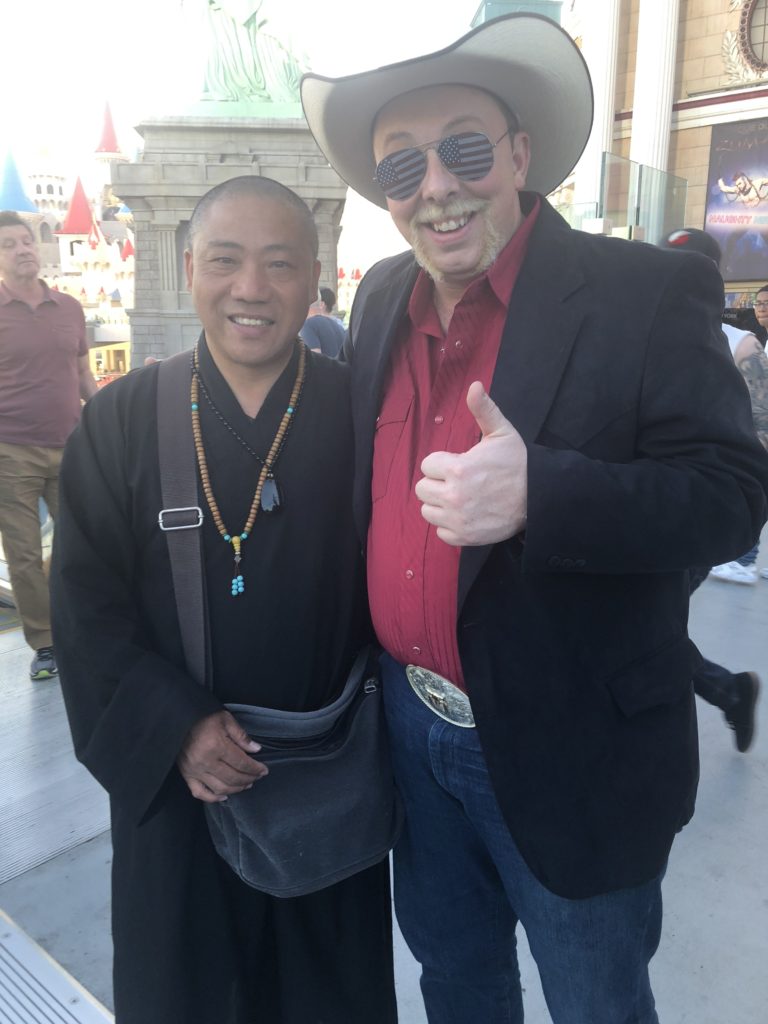 After our blessings, we headed to the sports book at Caesars, where our friend Preston convinced me to throw some money on UFC fights. Ultimately this turned out to be very exciting and profitable. So good job, Preston. After collecting my winnings from Caesars, I wanted a little more action so we went downtown to Fremont Street. They call it an experience, and boy is it ever.
Neon lights all around, including the ceiling. Kinda trashy casinos with old and slightly outdated slot machines. Cheap drinks. Cheaper food. It's something to see if you haven't done this part of Vegas. We grabbed a bite to eat at what I assume was a Michelin Star restaurant: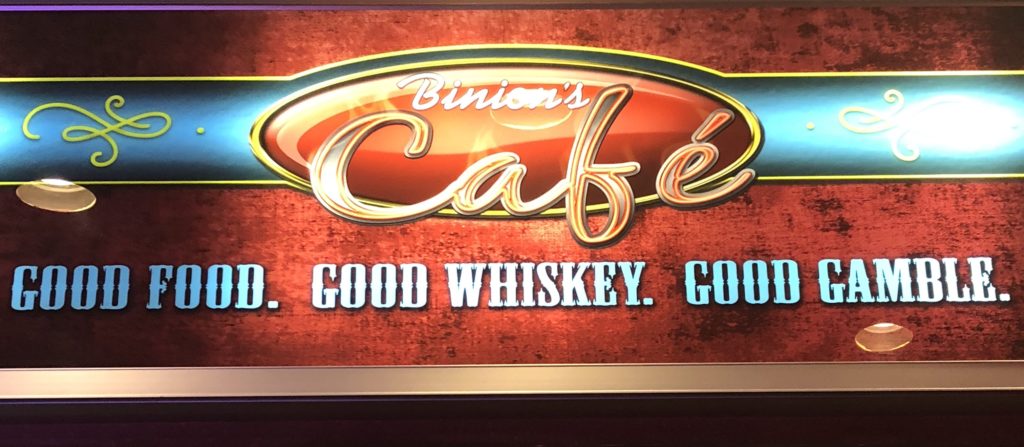 Anywho, after eating a spectacular grilled cheese, we went out into the night and drank and gambled, mostly uneventfully for a few hours until heading back to the strip to the Venetian. A beautiful, beautiful, place to gamble and just hang out. Did fairly well on the roulette tables there, until I ran into one table and gave it all back. Tough loss, but still good for the day thanks to the sportsbook. You know what we always say too: "Scared money never wins."
Love you,
BlackJack
xoxo