Freedman: How to Fail at Life and Succeed as a Fantasy Sports Writer
Credit:
John Taylor-Chandos Portrait. Pictured: Shakespeare
The Highlights
The first fantasy league Freedman ever played in was "Ladies Only."
In his mid-20s, Freedman lived in a 50-man fraternity house while he tried to write a rock star biography.
If not for his myriad of prior failures, he wouldn't now have the best job in the world: Fantasy sports writer for The Action Network.
---
Whenever I'm giving motivational talks at local high schools, grade schools and dive bars, a question I frequently get is this:
How did someone so talented, and with such wonderful hands — really, you move your hands so much when you talk that I can't help but notice them — you should talk without gesticulating so much — but your hands, you have the hands of George Costanza — you could have been a professional hand model — how did someone with such marvelous hands become a professional typist — sorry, "writer" — at a company that covers betting and fantasy sports?
To which I always respond thusly:
I consider myself more of a Ray McKigney than a Costanza, but thanks for noticing my hands: Some people have described them as smooth, creamy, delicate, yet masculine — but as for my job . . . that's a long story . . . and one you'll have to read about at The Action Network.
This is that long story. You're welcome. By the way, I've been known to exaggerate. Facts are important, but they shouldn't get in the way of a good story.
I Once Had a Girlfriend
I don't like to brag, but before getting married, I once had a girlfriend. In fact, several girlfriends. The one pertinent to this story I dated near the end of college. I'm not sure if there's an end-of-college girlfriend stereotype, but if there is, she probably fit it.
The one thing I can say for her — and, really, this is the highest compliment I can pay anyone — is that she liked "Annie Hall." She was maybe the first girl I ever met who liked that movie. Her humor was so dark and deadpan that she was basically Wednesday Addams grown up into the manic pixie dream girl archangel of death. I won't say that she was the Christina Ricci character in "Anything Else" . . .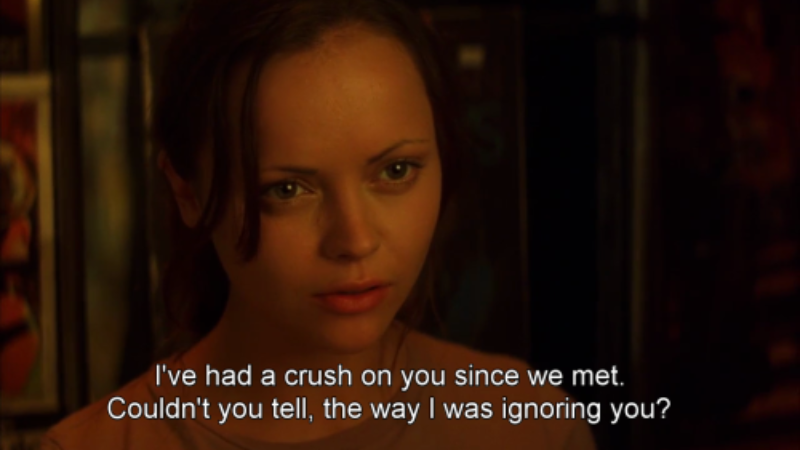 Woody Allen-"Anything Else"
. . . but there were definite similarities.
Boston Is Not Houston
After graduating from Texas Christian University, I moved to Boston to earn a Ph.D. in English, she moved to Houston to be an event planner, and we broke up. Even though we were separated by thousands of miles, the breakup was rather acrimonious and drawn out. It brought out the worst in us. Words were said. Emails were sent. Dead flowers were delivered. Breaking up with Ms. Addams is not a painless endeavor.
Nevertheless, even after we decided that we'd rather gouge out our own eyes than see each other again, we continued to stay in contact for one simple reason: I was covertly managing the team in her girls-only fantasy football league.
She knew nothing about football, and the entire season I had been running her team. She was a win-at-all-costs competitor, so her preference was for me not to abandon the franchise. In her words, "Someone needs to put these b——es in their place." Just to be clear, the "b——es" to whom she referred were her league mates and best friends.
Band of Brothers
I suppose that I could've told her to lie in the bed she unmade, but the truth is that I wanted to keep on managing the team. Although no one ever openly admitted it, all of the teams were run by the boyfriends of the female franchise owners, and I was friends with those guys. Most of us were fraternity brothers. I liked competing against them each week as we all pretended to have no investment in the league.
But, more importantly, I wanted to stay in the league because I liked the team. It was a unit of players I put together, and these players were my guys. I loved them. I drafted them. I traded for them. I added them via waivers. I agonized each week about which ones to start and which ones to bench. I owed it to them to see the season through. I couldn't abandon them, not when there was a championship to win and everlasting glory to be had.
Did we win the league championship?
You're d—n right we didn't.
That team sucked. In retrospect, it wasn't a great idea to draft Shaun Alexander in Round 1 coming off of a career-best season.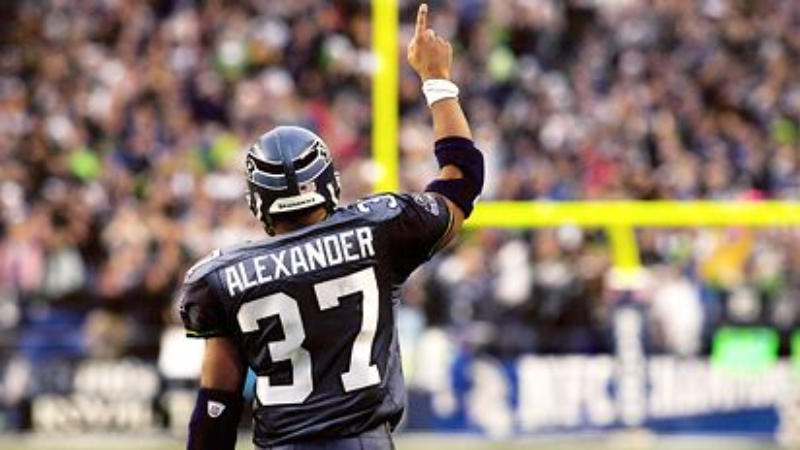 Robert Giroux-Getty Images
Who knew? Drafting LaMont Jordan in Round 2 also didn't help.
But it was still my team. We lost, but at least we lost together. Even though those professional players had no idea who I was, we were a band of brothers.
You Never Forget Your First
Based on how emotionally tied to and invested in that league I was, you've probably guessed that it was my first. You're right.
As the saying goes, "You never forget your first," and I never have. When you lose your fantasy virginity to 12 ladies (and their boyfriends), that experience tends to stick with you. It wasn't the most pleasurable introduction to fantasy sports, but it was good enough to make me return to the proverbial restaurant.
If I cared enough to search the internet to find an image of the restaurant-dining, orgasm-faking Meg Ryan character from "When Harry Met Sally…," this is exactly where I'd insert it. In fact . . .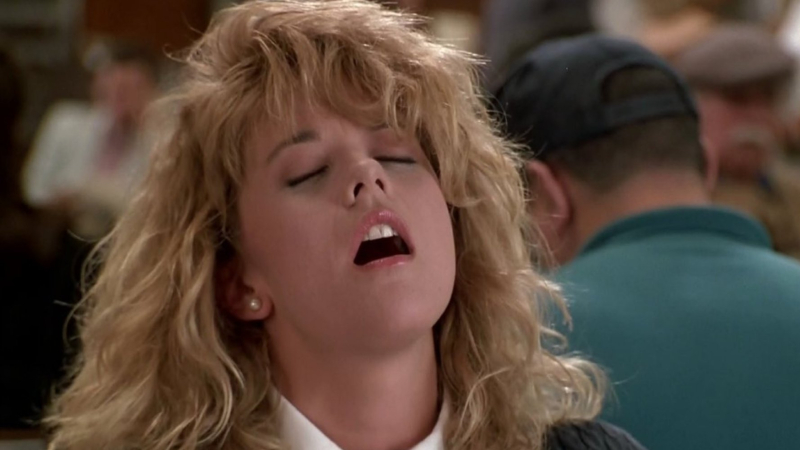 Rob Reiner-"When Harry Met Sally…"
. . . there you go.
"I'll have what she's having."
Playing Fantasy Sports Is More Fun Than Reading Michel Foucault
The next year I jumped into a standard redraft season-long football league with some old friends from high school. It was 2007, and my fellow TCU alum LaDainian Tomlinson and Boston-based drinking buddy Tom Brady led the I'm Out Of Your League franchise to the first of three championships with their NFL-best campaigns. It was the most triumphant of seasons.
There were just two problems.
In the fall of 2007, I was in a theory-heavy Ph.D. seminar at Boston College that was the most important and boring class of the semester. I was supposed to read a lot of esoteric philosophical writers such as Michel Foucault, Giorgio Agamben and a whole bunch of other people whose names I can't remember, but instead I spent most of my time doing fantasy football research. In fact, instead of taking notes during class, I mapped out various trade scenarios in the margins of my books. In my copy of Foucault's "Discipline and Punish," right next to the description of Damiens the regicide's grisly execution on page 3, are the brilliant details of my trade to acquire Joseph Addai. Needless to say, my academic work suffered that semester.
I invested so much time into building my championship-winning team, but I couldn't keep it in 2008 because I was in a redraft league. I would have to start all over again the process of constructing a juggernaut the following fall. The asymmetry of this situation struck me as particularly unjust. What's the point of doing all the research, pulling off all the trades and building the perfect team if you have to start from scratch the next year?
It took me a while to figure out how to keep fantasy from intruding on the reality of my work, but I was able to solve the second problem by the start of the 2008 season: My friends and I created a dynasty league.
Every Fantasy Should Be a Dynasty
At this point almost every league I'm in uses the dynasty format, the compounding effect of which I find especially rewarding. In dynasty leagues, the participants don't draft new teams every year. Instead, they draft their teams once and then keep them forever, gradually augmenting them via free-agent acquisitions, trades and rookie drafts, just as general managers of professional sports franchises do with their teams.
I like dynasty because, even though it's still fantasy, it's a more lifelike format than redraft. In dynasty, you have to be much more focused on the long road. In redraft, if you make a bad trade, its negative impacts will almost certainly not be keenly felt the following season. In dynasty, though, if you make a bad trade, it could haunt you for years and have secondary and tertiary lingering effects you don't even anticipate.
Conversely, in dynasty if you make a great trade, or find an unexpected contributor on waivers, or draft a long-term starter with a late-round pick, you will benefit from that shrewd transaction for the life of the league.
The dynasty format forces fantasy players to own their decisions in a very real way. The skin they have in the game lives longer and must be thicker. For instance, shortly after my 2009 campaign, I needed to drop a player to make room for someone scheduled to return from injured reserve. My decision came down to two players.
An undrafted and relatively unathletic rookie running back who hadn't seen any action till the end of the season, when he served as a short-term injury fill-in.
A late-round rookie quarterback who had decent college production and some building hype on a team with an unsettled passing depth chart and an up-and-coming, innovative, offensive-oriented head coach.
I opted to keep the quarterback, and that one decision likely cost me multiple championships, because the quarterback I kept was Tom Brandstater, who in fact did not turn into the next Brady on Josh McDaniels' Broncos.
The running back?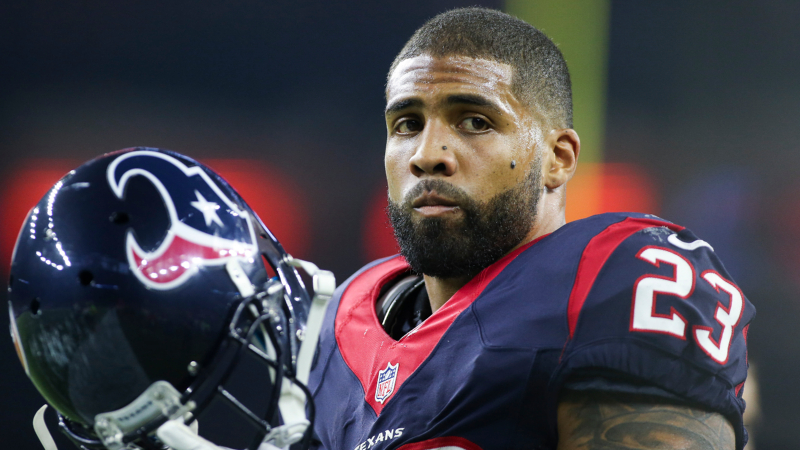 Troy Taormina-USA TODAY Sports
That was Arian Foster, who in the three seasons immediately after I cut him led the NFL with 5,702 scrimmage yards and 47 all-purpose touchdowns.
If you think I don't think about that one decision every time I cut a player, you're a bigger fool than I was in 2009.
A Litany of Piss-Poor Decisions
Being a dynasty general manager necessitates that one be a Sam Hinkie-esque figure comfortable with failing at points in the long-term process of finding success.
The dynasty league I started a decade ago with friends from high school is still going strong, and throughout the years, I have made a number of transactions that in retrospect can be considered only dumbfounding catastrophes.
I dropped Antonio Brown at the end of his rookie year.
I traded away Eric Decker shortly before his breakout.
I added Dane Sanzenbacher off waivers instead of an about-to-emerge Victor Cruz.
I traded down one spot in the 2011 rookie draft so I could take Mark Ingram instead of Julio Jones.
I selected Breshad Perriman over David Johnson in 2015.
I released Tyreek Hill at final cuts before his rookie season.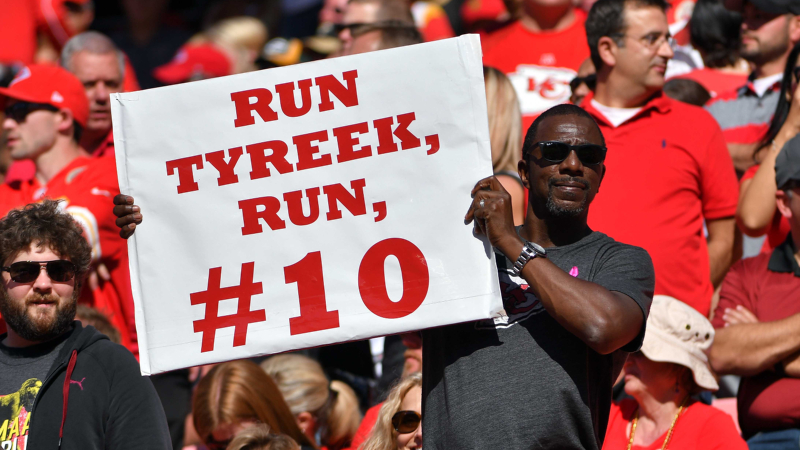 Denny Medley-USA TODAY Sports
It's probable that all of these moves individually cost me multiple championships. And I own these decisions. All of them. Every. Single. One.
Why?
Because I believe in my process. Since the league started, I have the most fantasy points scored. I've won three championships in the past six years. I missed on Foster, Antonio, Decker, Cruz, Tyreek, Julio and DJ, but I hit on LeSean McCoy, Le'Veon Bell, Alfred Morris, Davante Adams, Josh Gordon, T.Y. Hilton and Jimmy Graham.
I like dynasty because it's like life in miniature. Mistakes as well as successes have long tails, and what matters is not the number of one's errors but the longevity of one's triumphs.
Earning the No. 1 Pick
In 2008, I selected Brady in the first round of the dynasty startup draft, and then he missed most of the year with a torn ACL, so that fantasy season was pretty much s—t. Literally. Within 24 hours of Brady tearing his ACL, multiple guys in the league texted me pictures of their own bowel movements with the caption: "Your season." They weren't wrong.
Even though the dynasty league was in its first year, I used Brady's injury as an excuse to blow up my team, especially since it quickly became clear to me that my strategy of selecting running backs early and often in the startup draft had been misguided. I traded away a lot of assets for future picks.
By the end of the season, I had earned the No. 1 pick the old-fashioned way with a league-worst 4-9 record, and I'd also acquired an additional four first-rounders in the process. In total I had six of the first 13 picks of the 2009 rookie draft.
It was incumbent upon me to make the most of all those picks — especially since in a dynasty league the primary means of building a team is through the acquisition of young talent — so I started learning as much as I could about the incoming rookie class. Additionally, I studied historical trends, trying to find the answers to a number of macro questions.
What is the correlation between NFL draft position and future production?
What is the relationship between athletic profile and draft position?
What is the significance of college production?
What is the importance of scheme fit?
I knew nothing about watching football and analyzing players on film, but in the summer of 2009 I started learning as much as I could about how to scout college players from a numbers-based perspective. The early returns were promising.
There weren't many dynasty analysts at the time, but all of them suggested taking either Knowshon Moreno, Donald Brown, Beanie Wells or Michael Crabtree with the first pick. None of them had McCoy ranked No. 1, but as the late-August rookie draft approached, I became increasingly convinced that Shady should be the top overall pick, and so I made him the first No. 1 rookie selection in league history.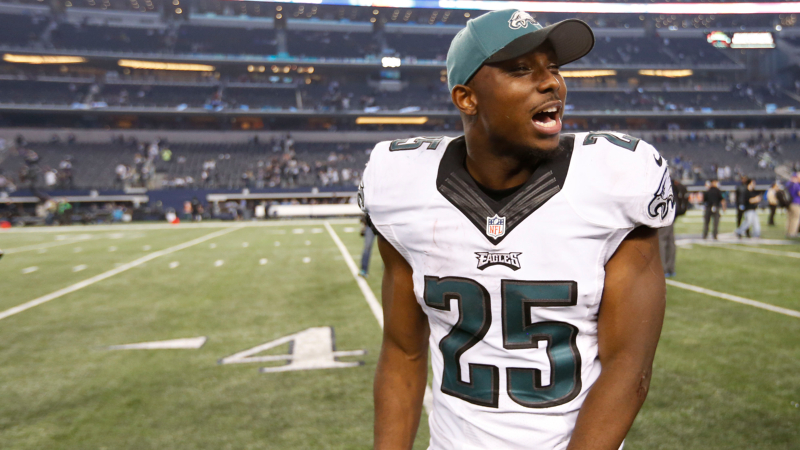 Matthew Emmons-USA TODAY Sports
Hindsight isn't always kind, but McCoy's 13,470 yards and 81 touchdowns suggest that he was the right choice.
Along with Shady, to my core of Brady, Larry Fitzgerald, Michael Turner, Ronnie Brown and Ricky Williams, I added Wells, Crabtree, Shonn Greene, Jeremy Maclin and Percy Harvin. By the time their rookie contracts expired, all six of my 2009 rookies had enjoyed multiple fantasy-relevant campaigns. For better or worse, since then I've been a rookie optimist.
By the way, I just realized that here would be an excellent spot to insert a link to my 2018 NFL rookie dynasty rankings.
Back to Reality
Shortly before the 2009 rookie draft, I reached a grad-school tipping point. My work at BC had been alternatingly stellar and lackluster, just depending on how much time I was devoting (or diverting) to football research at any given moment. Although the previous year I passed my minor exam with distinction, in the summer of 2009 I barely made it through my major exam: I knew the material and had done all the reading, but I hadn't put in the necessary time to synthesize the information. I didn't have much interesting to say. (Although, to be fair, who among us has ever said anything interesting about 15th- and 16th-century British drama?)
I had finished my coursework and examinations and was officially at the dissertation stage, but I wasn't at a great place in my program — and, embarrassingly, a lot of that was because I was spending too much time researching football data and obsessing about my fantasy teams. Additionally, some of my advisers (rightly, in retrospect) had doubts about my commitment to the profession — because I was about to take a leave of absence from BC so I could move to Seattle to research and write a biography on a dead rock star.
Oh, had I forgotten to mention that?
I'm a Pseudo-Expert in '90s Grunge Music
When I graduated from TCU in 2006, I seemingly had a bright future. I was valedictorian of my class. I was the school's Phi Beta Kappa Senior Scholar. For crying out loud, I was a Rhodes Scholar finalist with a 4.0 GPA, a B.S. in biology and chemistry and a B.A. in English. During my time at TCU, I attended Harvard for a year and Yale for a summer as a visiting student. I wrote two senior honors theses, one on the mechanism of N,N-Diethyl-meta-toluamide (more commonly known as DEET) and one on Shakespeare's "King Lear." I was also fraternity president, so I wasn't just a nerd. I mean, I was definitely a nerd, but I had friends.
The "Lear" thesis in particular was a masterpiece. Through an analysis of Shakespeare's source texts, plays and historical context, I proffered an encompassing theory explaining the differences between the 1608 quarto and 1623 folio versions of the play. It was well over 200 pages. Shortly before I graduated, one of my professors suggested that I should just use the thesis as the first draft of my dissertation.
In the most random of ways, I leveraged these supremely uncool academic accomplishments into a conversation with the family of a deceased Seattle musician, and I was given permission to write his biography, but I couldn't do it right away because I was just starting grad school.
I told the family that I would research and write the book once I was done with my courses and exams, and so three years after starting a Ph.D. program at BC, I took a leave of absence and moved to Seattle to write the great biography on Alice in Chains lead singer Layne Staley . . .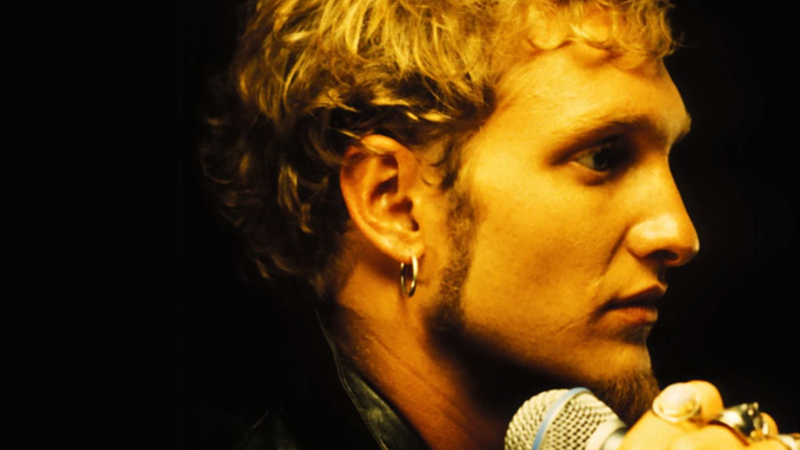 Marty Temmy-Marty Temme Archives
. . . the man in the box.
The Resident Scholar
In Seattle I wanted to live in the University District, where Staley lived his final years in a condominium a few blocks from the University of Washington. Considering the popularity of the U District, I was slightly worried that I wouldn't be able to find lodging in the area, but I rather quickly found a place to live.
For the next year and a half, I stayed on Greek Row in a fraternity house with 50 undergraduate bros.
I was the Resident Scholar.
When I wasn't researching and writing my book, I earned room and board by …
Mentoring the chapter's executive committee.
Providing academic guidance to individual members.
Pretending not to notice all the illegal activity happening around me.
Imagine "Lord of the Flies." And then imagine a whole bunch of 18- to 22-year-old frat guys. And then imagine that they live in a place where marijuana is legal.
Words can't describe what that place smelled like. It was beyond a damp combination of alcohol, sweat, Febreze, bleach, more sweat, cheap perfume on Thursday, Friday and Saturday nights, and, if the guys were lucky, ejaculate.
How was I, as a 26-year-old pseudo-academic trying to write a book, supposed to get these kids to trust me enough to talk with me about school, life and maybe even their personal hygiene?
I talked with them about fantasy football.
Fantasy Becomes Reality
When I moved into the frat house — excuse me, "society of young and refined gentlemen" — the fall semester was just starting, so I talked with the guys about fantasy football. Quickly, they realized that, as obsessed as they were with fantasy, I was even more obsessed. I joined one of their leagues. I gave them advice about whom to draft. I introduced some of them to the dynasty format. I formed actual relationships with these guys — and these relationships were built mainly on one of the most exquisite trivialities imaginable: I gave decent start/sit advice.
Eventually, the conversations I had with the brothers evolved. While I was still regularly peppered with fantasy questions, guys started talking with me about more serious matters. Younger brothers asked me about their classes and majors. Older brothers talked with me about their graduate-school applications and potential employment opportunities. A lot of the brothers eventually discussed with me personal details about their families, friends and relationships. They divulged their hopes for the future.
And it all started with fantasy football.
The TV Room
After I had lived in the house maybe a month, one of the brothers ran into my room and told me that my presence was needed elsewhere. He summoned me to the television room, where I found about 25 brothers sitting in what was basically a homemade theater-style auditorium with multiple black pleather couches forming a tiered semicircle around a huge TV.
I still get chills thinking of that room. Do you remember the reverence that Ron Burgundy exhibits for Brian Fantana's hidden chamber of cologne in "Anchorman"? That's kind of how I feel about the TV room. It was an awesomely masculine indoor beer garden that reeked worse than Sex Panther. It was quite pungent: 60% of the time it smelled all the time.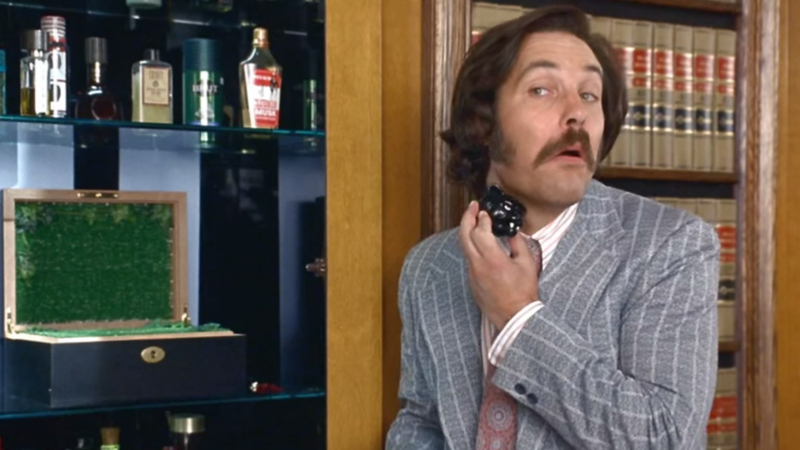 Adam McKay-"Anchorman: The Legend of Ron Burgundy"
I particularly remember one Saturday night in the TV room. A couple of girls walked in — after about 40 dudes had been sitting there all day, eating, drinking, farting and watching college football. One of the girls looked like she was about to gag on noxious fumes. The other one said, "It smells like Big Foot's d—k." Even then, not one of the 40 dudes in there bothered to say, "Hey, should we maybe open a window?"
The TV room was the perfect place to waste hours of your life. Some guys would wake up early on Saturday so they could lay claim to specific couches and drink enough beer to be mildly inebriated by the time the first college football game started. And then they would follow this weekend schedule:
Saturday, day: Sit on couch, drink beer, eat food, watch football
Saturday, night: Sit on couch, drink beer, eat food, watch football
Sunday, early morning: Sit on couch, drink beer, try to have sex, maybe masturbate, fall asleep on couch
Sunday, late morning: Wake up, lounge on couch, drink beer, eat food
Sunday, day: Sit on couch, drink beer, eat food, watch football
Sunday, night: Sit on couch, drink beer, eat food, watch football
Monday, early morning: Sit on couch, eat food, try to do homework, probably masturbate, fall asleep on couch
Monday, late morning: Wake up, lounge on couch, eat food, maybe shower, probably masturbate, try to go to class
For these guys, this wasn't laziness. It was their sport. They were marathon men, and the TV room was their arena. It was a perfect frat-bro man cave.
Of course, the TV room was too much of a frat-bro man cave. The amount of beer and seed spilled on those cheap couches could drown a school of sharks.
The Oracle Is Born
Anyway, after I had lived in the house for about a month, one of the brothers summoned me to the TV Room. When I got there, the guys eagerly showed me the first trailer for "The League":
Here's how the trailer starts.
KEVIN
That's Matt Friedman, the Oracle.

RUXIN
Who's the Oracle?

KEVIN
He's a fantasy football genius, OK? He has no wife, no job — just pure football knowledge.

RUXIN
He just licked a hot dog.

RUXIN starts to walk toward the Oracle. KEVIN grabs and restrains RUXIN.

KEVIN
No, no, no, no, no, no, no, no. Ruxin — my party, my balloons, my hot dog: My Oracle.
After that, when they weren't calling me "Freedman," the bros I lived with for about a year and a half called me — always with more than a hint of irony — "Oracle."
Am I a sports genius?
New betting guideline: If an underdog's mascot is literally a dog, take the points.

— Matthew Freedman (@MattFtheOracle) March 17, 2018
You bet I am. I'm Matt Freedman. The Oracle.
Marriage Is the Ultimate Dynasty League
At the end of 2010 I left Seattle, drove across the country, and on New Year's Eve was lucky enough to marry my best friend, who amazingly stayed with me through a long-distance engagement and planned a wedding with her mother while I was away researching and writing.
If I screw up everything else in my life, as long as I don't screw up my relationship with my wife I'll be OK.
In retrospect, it's not a coincidence that I got the itch to start a dynasty league in the fall of 2008: That's when I started planning to propose to the woman whose husband I would become. When you find a keeper-worthy life partner, you just start to view everything with a long-term perspective.
If marriage has taught me anything, it's that there's no such thing as the short game. There's only one game, and it's longer than most people imagine (like this "article"). I like the dynasty format for fantasy football, because — if done right — life is a dynasty.
Dynasties Are Not Built in a Day
Here seems like an excellent point to admit that I have not finished the Staley biography. In fact, I haven't worked on it in more than seven years. That was at least three laptops ago. Most days I don't even think about the project. I have maybe 80% of the research done and 20% of the book written — and I have no plans as of now to finish it.
In Seattle, I conducted more than 200 interviews. I talked with people who knew Staley when he was a kid. I talked with the people who played in early bands with him. I talked with the people who sold him drugs. I talked with anyone who was willing to talk to me. I don't claim to have the whole story, but I have stories (and different sides of stories) that no one else has.
In talking with Staley's family, friends and acquaintances, I was almost overcome. The people who told me his story were full of sadness. That's what happens when a once-vibrant heroin addict commits passive suicide over the course of a decade. I don't want to give the wrong impression: There wasn't only sadness. There was joy, triumph, happiness and laughter — but, in the end, there was always sadness.
Many people I talked with had three clear memories of Staley:
When they met him.
When they realized he would die young.
When they saw him last.
Hearing different versions of the same sad story over and over again has a way of wearing down a soul.
Staley's mother, Nancy Layne McCallum, once told me about a conversation she had with Charles Cross, the author of the definitive Kurt Cobain biography, "Heavier Than Heaven." He reportedly said that writing that book was like descending into the depths of hell. During my time in Seattle, I perpetually felt as if I were knocking on a door likely to be opened by demons.
One February day in 2011, shortly after I moved back to the East Coast and got married, I reached the point in the story where Staley met guitarist Jerry Cantrell, his future bandmate and fellow songwriter. I thought, "Here's a good point to take a quick break." I'm still taking that break. I imagine it'll last a while longer.
Do I regret spending all that time in Seattle doing research for a book I might never finish? Not really. I got to meet a lot of good people and learn about a great guy who developed a horrible drug problem. Here's one thing I learned about him: He probably wouldn't have wanted the book to be written.
My Post-Seattle Life
What did I do with my time once I stopped working on the Staley biography?
I had lots of sex. Remember, I was a newlywed who had been away from his fiancée for almost a year and a half. I did my best to make up for lost time.
I exercised. If you're trying to have sex as much as humanly possible over an extended period of time, you need to be physically fit.
I returned to the Ph.D. program, taught a couple of classes, worked as a proctor in the campus testing center and did some research for my dissertation, which I decided would be on capital punishment in early-modern British literature and culture. Sounds fun, right? Who wouldn't want to think about how to make Thomas More's "Utopia," Shakespeare's "Hamlet," Milton's "Paradise Lost," King Charles I's life and death and "Discipline and Punish" all work together in a book-length project?
I decided I didn't want to be a university professor. I disliked teaching and hated researching for my dissertation.
I studied for the Law School Admission Test (LSAT) in case I wanted to go to law school someday. I self-administered every old LSAT I could find in order to practice. When I took the official test in December of 2011, I scored in the 98th percentile. Even though my combination of LSAT score and undergraduate GPA was good enough to give me a great chance of getting into a top-five law school, I never applied. I didn't actually want to be a lawyer. I spent hours studying for the LSAT just because I liked studying for the LSAT.
I focused more on my investments in the stock market. (More on this later.)
I continued to play a lot of fantasy football and do a ton of random dynasty-focused research.
I managed not to get divorced.
And, one day, I came across a fantasy football blog written by someone who called himself "Fantasy Douche."
Fantasy Douche = Frank DuPont = Ted Thompson?
In his heyday, Douche was basically the Keyser Söze of the fantasy football industry. Almost no one knew his real identity, but he was the forward-thinking analytics mastermind behind a lot of what we see today. There were rumors that Douche was actually the online persona of then-Packers general manager Ted Thompson.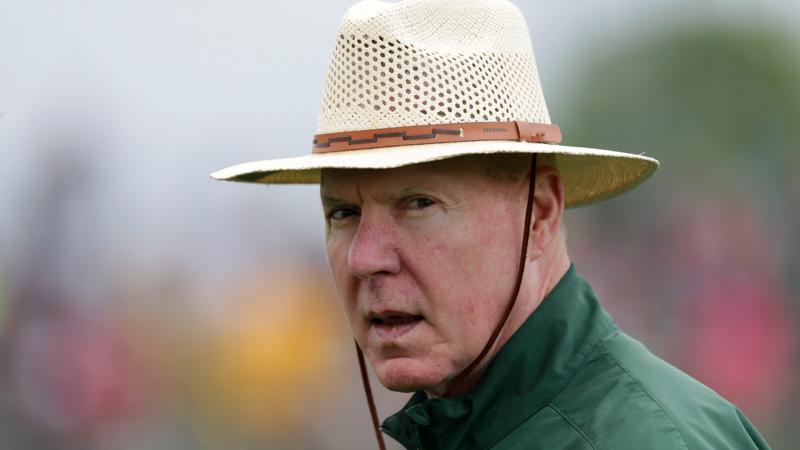 Mark Hoffman-USA TODAY Sports
In light of the recent Bryan Colangelo scandal, the idea that Thompson was the genius behind Douche doesn't seem so absurd in retrospect. Whenever Douche published pieces on sites other than his blog, he used the polite pseudonym "Frank DuPont" (a back-formation of Fantasy Douche), so eventually most people in the industry referred to him as Frank.
At some point in early 2012, amid my endless Google searches for "dynasty fantasy football rankings," I stumbled upon Frank's blog, the now defunct FantasyDouche.com. Here's what I read on his About page the first time I visited the site.
I'm a fantasy douchebag. You probably are too, you just don't know it.

Have you ever asked someone if they play fantasy football, and then before they even answer you tell them how ridiculous your team is? I have. Because I'm a douchebag and I'm willing to admit it. The only difference between you and me is self-awareness.

I like to have twenty minute conversations with people about fantasy football and then leave that conversation unable to remember a single word the other guy said.

I have a wall at my mom's house that is full of my Pop Warner participant ribbons. So I kind of know what the f—k I'm talking about when it comes to football.

You might overhear me in a bar someday commenting on the Cover 2 defense. You might think to yourself, "I think I heard Tony Dungy say that exact same thing on Sunday night," and you will be right. Tony Dungy is widely known to be a plagiarist. Google it. It's true.

If you're still reading, let's be honest and stop pretending that you don't have some real problems. You're just as big of a douchebag as I am. I might run a lightly trafficked site about fantasy sports. But you're reading it. So what does that say about how your life has turned out? I'm sure you're just killing a little time between performing complex heart surgeries, right? I thought so.

I might be a Fantasy Douche, but so are you.
Frank was right. I was a fantasy douche. And you might be too.
The Tragedy of Marvin McNutt
Immediately, I became a fanatical reader of the Fantasy Douche blog, primarily because at that point every other post Frank wrote was about the underrated magnificence of then-NFL draft prospect Marvin McNutt, whom — even before finding the site — I had decided was one of the greatest wide receiver prospects of all time (or at least that year).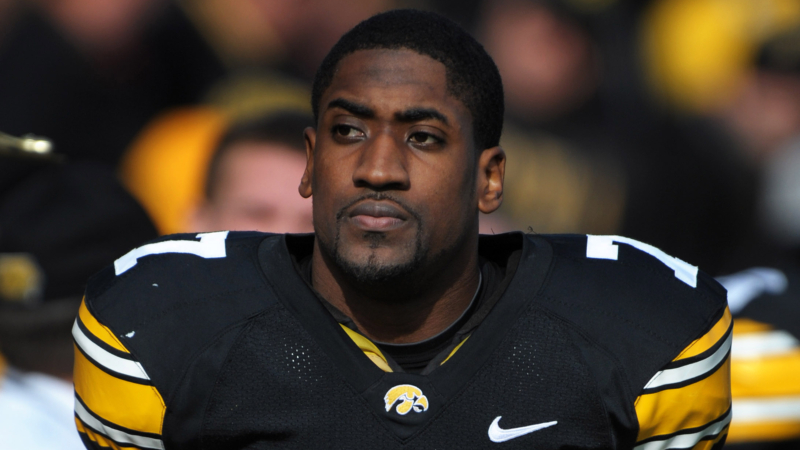 Kirby Lee-USA TODAY Sports
Side note: McNutt had 82 receptions for 1,315 yards and 12 touchdowns in 13 games in his senior year at Iowa, good for 34.2% of the Hawkeyes' receptions, 43.1% of their yards receiving and 48% of their aerial touchdowns. Those are über-elite numbers. A former quarterback, McNutt was an intelligent player with great size (6-foot-3 and 216 pounds) and sufficient athleticism (4.54-second 40-yard dash, 4.07-second 20-yard shuttle). That he never turned into an NFL star still confounds me.
Since almost no other football analyst was talking about McNutt at the time, I made Frank's blog the first site I checked whenever I would take breaks between performing complex heart surgeries reading books and articles that might be pertinent to my dissertation. Throughout the 2012 draft, preseason and regular season, FantasyDouche.com was my go-to source of fantasy intelligence, and it's probably not a coincidence that I made the playoffs in all my leagues that year and finally won the dynasty league after several seasons of coming close and falling short.
What I loved about Frank's site (in addition to the self-aware and absurd depth of his analysis) was the method of analysis. There was no mention of route-running, catching technique, ability to cut up the field, arm angle and release point or "intangibles." It was just numbers — and the numbers weren't the normal raw statistics that anyone can find online. Frank talked about metrics I'd never heard of — because he invented them.
Here's a great irony: The rookies who contributed significantly to my 2012 championship were Morris, Hilton and Gordon, none of whom Frank highlighted as strong potential fantasy assets before the season started. Additionally, the one rookie Frank wrote about most that year — McNutt — never caught an NFL pass. Lesson: Conversations are often more important than conclusions.
Becoming One of the BrotoViz Studisticians
In January of 2013, Frank decided to turn his blog into an actual fantasy site with a suite of tools and staff of writers, so he started RotoViz. He posted a call for contributors shortly after launching the site, and I thought, "Why not?" At that point I was transitioning out of grad school and beginning to work for a financial startup, so I theoretically had some free time. I emailed Frank and pitched him a few ideas. He liked one of them and told me to turn it into an article. About 24 hours later, I sent him a 3,000-word treatise. A week later, Part 1 and Part 2 of my "Hilton is one of the most promising dynasty receivers ever" article were up on the site. Those early pieces were incredibly raw — but I was officially one of the BrotoViz Studisticians.
The team of contributors in the early days was an embarrassment of riches, especially considering what everyone has accomplished since then and where they are now . . .
Shawn Siegele: Zero RB creator, RotoViz co-owner
Jonathan Bales: FantasyLabs founder
Renee Miller: Neuroscientist, Rotoworld and ESPN writer
Rich Hribar: Rotoworld writer
Denny Carter: Draft Day Consultants owner, "Living the Stream" cohost
Davis Mattek: #Hottaek artist
Salvatore Stefanile: TwoQBs.com co-owner, 4for4.com senior editor
Chad Parsons: UTHDynasty.com founder
Jon Moore: Phenom Index creator
. . . and this list doesn't include all the people I'm forgetting (apologies, y'all) as well as a few heavy hitters who are no longer active in the industry.
The energy and creativity of the site's first contributors were personally intoxicating. Even our email threads were groundbreaking. We were out to conquer the football analytics world one fantasy article at a time. From our perspective, there was no question we couldn't answer. No problem we couldn't solve. No Twitter fight we couldn't win.
And we had a lot of Twitter fights.
A Ph.D. Candidate No Longer
After I graduated from TCU, my college roommate — the one with whom I played hours of Ken Griffey Jr. Presents Major League Baseball on Super Nintendo — turned me on to the idea of investing in the stock market (he had been a business major and is now a wealth management adviser), so the summer in between leaving Texas and going to Boston I read about 20 financial books and started dabbling in the market.
I stayed marginally active as an investor throughout grad school, and after I put the Staley project on hold, I intensified my market research and devoted more of my time to managing my (admittedly humble) portfolio.
In January of 2013 I was researching a type of relatively small but historically lucrative niche investment bank, and I discovered through my online sleuthing a new enterprise within the industry. Because the company was a startup, it was easy enough to contact the chief executive officer, and I reached out to him requesting information about the company since I was hoping to make an early stage investment.
After a series of conversations with the CEO, I was unexpectedly offered a job.
Because I hated my dissertation and had already decided not to pursue a career in academia, I figured that I might as well take the job and see where it led. Although a couple of professors encouraged me to finish the dissertation and earn the Ph.D. — "just in case you need it one day" — I didn't see the point in devoting at least another year of my life to a project that no one would read simply to earn a degree that ostensibly qualified me for a job I didn't want.
I decided to terminate the program at BC with a master's degree and get on with my life.
Five years later, I'm still infinitely pleased with that decision.
#Grind
Once I left BC, joined RotoViz and started the new job in finance, I did research and wrote fantasy articles as often as I could. I didn't do it for the money. I made almost nothing my first year in the industry and just a little more than almost nothing my second year. I didn't care. The money didn't matter. What mattered was the grind. I loved the process of researching, writing and working as hard as I could. I was addicted to it.
My progress in the industry was slow but steady. After more than a year of writing for the site, I started the "RotoViz Radio" podcast with Jon Moore in the summer of 2014. Near the beginning of 2015 I published my first Rotoworld piece. That fall, I pushed myself as hard as I could, averaging about one podcast per day and writing weekly pieces for RotoViz, Pro Football Focus, DraftKings Playbook and Fantasy Insiders. For the final six months of the year, I undoubtedly averaged fewer than five hours of sleep per day. Maybe even fewer than four.
It was horrible, but it was also wonderful, especially when in December I was offered a full-time job by Bales, Peter Jennings and company. I would've accepted the position anyway, but it was particularly easy to do so since the startup I had dropped out of grad school to join wasn't advancing the way I'd hoped it would. My deal was finalized on Jan. 7, 2016, the day Mavericks owner Mark Cuban invested in FantasyLabs.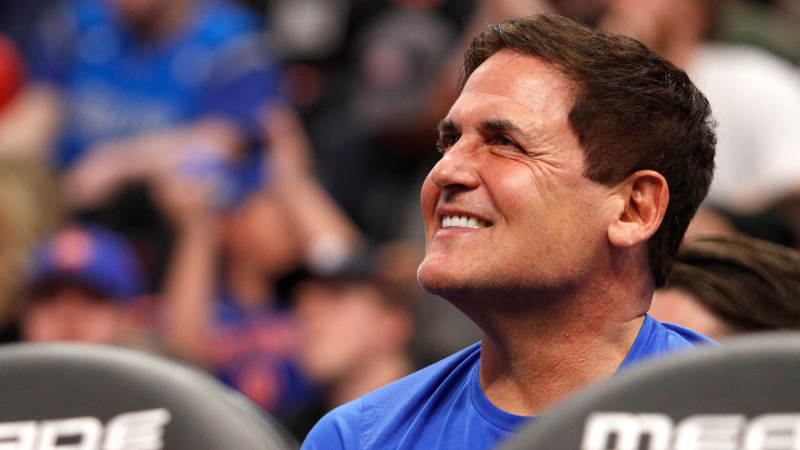 Raj Mehta-USA TODAY Sports
I still don't get a lot of sleep, but every day I wake up knowing I'm one of the luckiest people in the world.
And since I first joined FantasyLabs two-and-a-half years ago, my luck has compounded with the formation of The Action Network. I can't say enough about how privileged I am to work with Chad Millman and the content team he's assembling. He's the Hinkie of sports speculation content. Besides saying that he likes "Annie Hall," I can't pay anyone a higher compliment.
How to Fail at Life and Succeed as a Fantasy Sports Writer
My wife is a university professor. Unlike me, she actually finished her Ph.D. and loves teaching and researching. Occasionally she'll mention something in passing to her students about how her husband is a sports analyst, and invariably some of them will ask her if they can talk to me because they're interested in sports.
During these conversations, I usually get this question: "How can I get a job doing what you do?" Honestly, I have no f—king idea. I'm probably the last person anyone should ever solicit for advice.
Till I got a job with FantasyLabs, I spent most of my post-college life as a pedigreed waste of talent.
I failed to finish the Staley biography.
I failed to complete the Ph.D. program.
I failed to apply for law school.
I failed to make the startup a success.
Nevertheless, I think the decadelong process that led me from TCU to BC to Seattle to BC to the LSAT to a nameless startup and RotoViz to FantasyLabs and now The Action Network — I think that process somehow made sense for me. Shakespeare had his "lost years," the period of time in his life when he seemingly did nothing before showing up in London as the world's greatest playwright. Am I comparing myself to Shakespeare?
Yes, I am. What's the point of having an ego if you're not going to use it?
I think success in anything requires the willingness to fail at almost everything. After college I spent almost 10 years failing at a variety of ventures. I might be wrong, but I see my success today as being rooted in past failure, the soil whence springs the rose of triumph pure.
By the way, "the soil whence springs the rose of triumph pure": Shakespearean iambic pentameter, no big deal.
What worked for me might not work for you, but if you want a full-time job in the fantasy sports industry . . .
Work hard.
Work even harder.
Be somewhat smart and/or very funny.
Expect to fail.
Expect to succeed.
Also, probably don't ask me for advice. That's the best advice I can give.
——
Matthew Freedman is the Editor-in-Chief of FantasyLabs. He has a dog and sometimes a British accent. In Cedar Rapids, Iowa, he's known only as The Labyrinthian.
How would you rate this article?