Meet the Man Who Won $24K Betting on the Moon Landing
Back in April 1964, bookmakers at William Hill in the UK set the odds of a man landing on the moon at 1,000-1.
David Threlfell, a 21-year old Englishman, placed a 10-pound bet at those odds and ended up a big winner five years later when Neil Armstrong and Buzz Aldrin landed on the moon.
In April 1964, a 21-year-old English man wrote a letter to William Hill asking the sportsbook what odds it will give him for man to land on the moon.
It was months before Ranger 7 would give NASA the first pictures of the lunar surface and time didn't necessarily appear to be on the side of either the Americans or the Russians.
So when the mail came back from William Hill soon after, it wasn't a huge surprise where it set the odds: 1,000-1. The expiration date? Jan. 1, 1971, for any person from any country to land on the moon.
The oddsmakers actually weren't wrong that it was considered a longshot back in 1964. Just months before, NASA internally had put the chance of a U.S. man meeting John F. Kennedy's goal and landing on the moon by the end of the decade at 1-in-20.
David Threlfell wasn't necessarily a betting man.
He didn't bet on dogs or horses and later admitted "I'm not really interested in gambling."
But there was something about a moon bet that intrigued him.
"It just came to me one day," Threlfell told David Frost's show on BBC of his request for the custom bet.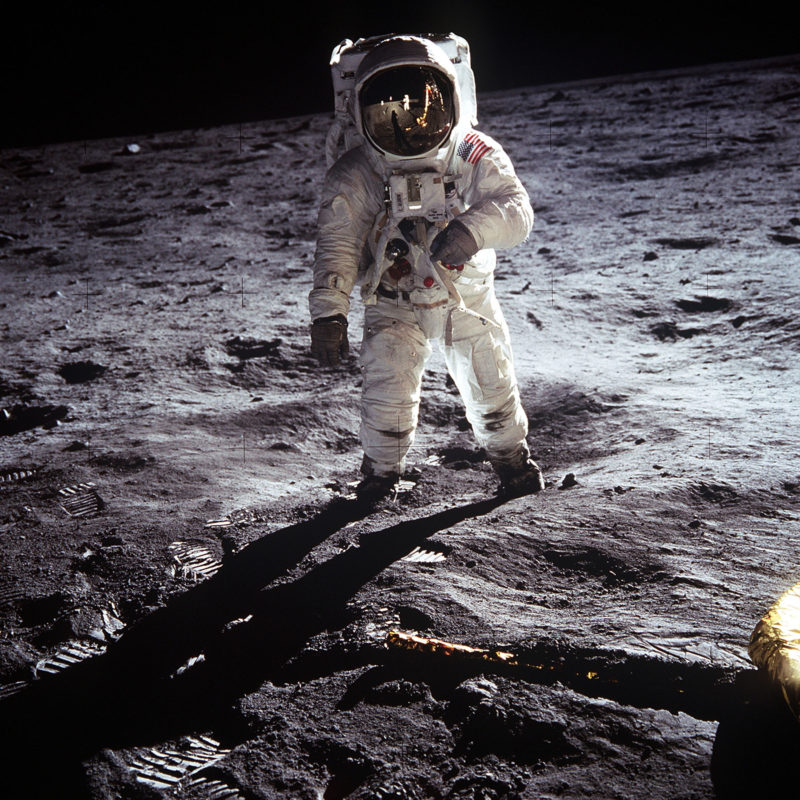 And so, he became the first bettor to wager on a moon landing.
Threlfell placed a 10-pound bet to win 10,000 pounds, which at the time was the equivalent of a $24 bet to win $24,000.
On July 20, 1969 — five years after placing his wager — Threlfell watched Neil Armstrong and Buzz Aldrin land on the moon and was celebrated live on the BBC's air.
Thirty minutes after landing, a William Hill executive presented him with a 10,000 pound check on the show. He would not be taxed because he made the bet before a gambling levy was instituted two years prior.
Threlfell said he would give half to his parents and would put some aside to invest in stocks. He also spent $3,000 on a new wardrobe and a good chunk on a cruise to the Bahamas, where he was followed around by British press.
At the time, William Hill said it was going to hold off on taking bets on a human landing on Mars, noting the payout it had to make on the moon (Threlfell's $24,000 is worth $168,000 today).
The oddsmakers should have taken it, as they would have been holding money for at least 50 years.
As for Threlfell, he died the year after winning the bet in a car accident in Scotland.
How would you rate this article?
This site contains commercial content. We may be compensated for the links provided on this page. The content on this page is for informational purposes only. Action Network makes no representation or warranty as to the accuracy of the information given or the outcome of any game or event.