Mailbag: How to do March Madness Right in Las Vegas
Credit:
Kirby Lee – USA TODAY Sports
LAS VEGAS – The Sin City on a big sports weekend is a gambling cacophony of bright lights, screaming players, and money changing hands. Every second the city loves to test your aptitude for pushing your luck (and your bankroll) to its limits. The NCAA tournament, especially the opening weekend, provides the perfect excuse to indulge in everything Vegas has to offer.
I asked you, The Action Network's readers, to submit questions about how to get the most out of a visit to Las Vegas for March Madness. As a resident of Sin City, I have answers
---
I will be in Vegas for the first time for March Madness. What are your top three "must dos" while out there during this time? Also, what's your favorite sportsbook to sweat games at? — Marc N
First, I love to hear that you're visiting Vegas for the first time for a sports weekend. I really think coming for an event is the best way to expose yourself to everything the Sin City has to offer for the first time.
Vegas is a sensory overload of lights, drinks, and gambling for beginners. When you add in the natural excitement that surrounds a sporting event, everything is just that much bigger in scope and size. Things calm down after you've been here a few times, but there is nothing like that first trip.
Obviously personal preferences vary, but here are my top three non-sportsbook Vegas activities:
-Eat at the most expensive restaurant you can afford. There are scales to this, as with anything in Vegas, but the world's best chefs come to the city to deliver a culinary experience unlike anywhere in the world. My personal favorites are Giada at the Cromwell, STK at the Cosmo and Carne Vino at the Palazzo.
-See a show that appeals to you. If you like sports conversations, there is a new show featuring Jose Canseco and Jim McMahon called "Renegades" that is getting great reviews. Also, "Absinthe" is a great show as well. I don't like most Cirque shows, but your party may love them.
-Rent a car and drive through Red Rock Canyon National Conservation Area to see the beauty of the desert. The cost will be low, and the experience will be awesome.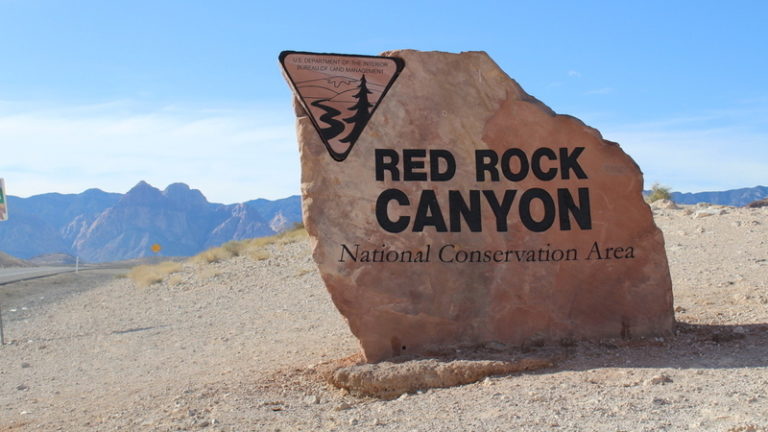 Finally, my favorite sportsbook is either the Venetian or the Westgate. They provide the best action and best environment where gamblers are really invested.
---
I've never been to Vegas but would like to go. When is the best time of year to go? Is it March Madness? Conference tourney weekend? An NFL weekend? I'm late 20s, married, live in a cold-weather state, and I like to gamble, sports gambling in particular. Also love to golf and be outside if it's warm. — Drew C
It sounds like you need to come to Vegas for March Madness, Drew! My favorite months of the year here are March and October. The weather is perfect, and the city is alive. I love to golf, too, and I try to spend as much time as possible outside during the spring and fall because the summer is crazy hot.
I think the first two days of the NCAA tournament would be the perfect time; you could then book tee times on Saturday and Sunday. Visiting for an NFL and golf weekend in October is also a strong option.
---
What's the best place to watch the games that won't break the bank? We've gone for about eight years and have typically favored Rock Bar at Planet Hollywood, but I'm interested in your take. — Steve B
One thing that you have to prepare for, and I suspect you may know this from your previous tournament trips, is that everything is priced up on big weekends. However, you can find some places on the Strip that aren't too expensive. I'll focus on a pair of books and bars in particular.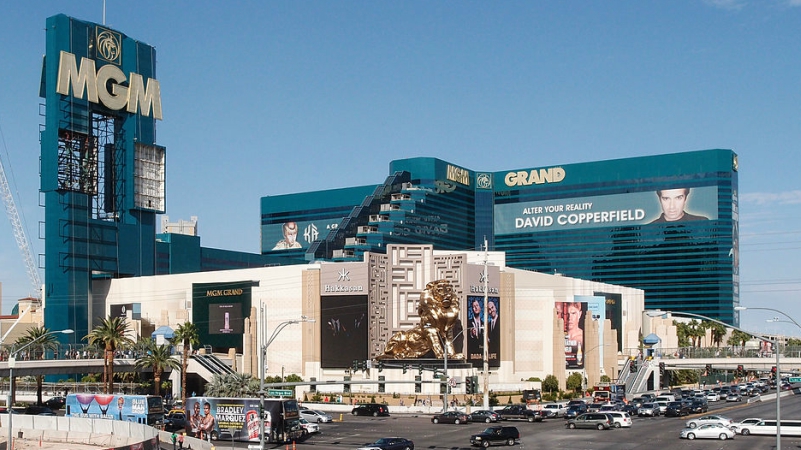 For the inexpensive sportsbooks, I would look at the Mirage and the Flamingo. Neither has the most high-tech TVs or the best views, but they aren't going to blast your wallet either. For bars, I would take a look at Blondie's in the Miracle Mile Shops and TAP at the MGM.
---
Hey Matt: What app have you found to be the best? I downloaded William Hill but wasn't sure if there were any others. — Tim B
Tim, you asked the most important question of this post. Listen up, fellas, it's 2018. You don't need paper tickets anymore. You don't need to stand in a line to collect your winnings. Be smart and use technology to save time.
There are a variety of factors one might consider when selecting an app (in-game betting options, slight variations in juice, etc.), but I think it comes down to convenience.
Keep it simple, and use the app for the property where you're staying. In that case, you'll have to make only two trips to the window: once to deposit and set up your account and once more to collect and close out. In between, you will have a grand old time betting on games. Don't wait in lines!
I use the Stations App, which has great in-game betting features, but that's because Red Rock Casino is in my backyard. Stations also lets me deposit and withdraw from my account using an ATM card, but that takes a few weeks to get set up.
---
I'm going with a group of guys for the first time. Best sportsbook to watch on the Sunday? And how early do you show up? — Michael S
Sunday is the fourth day of the tournament, and by that time, things will be a bit calmer, but you can still have a ton of fun.
If you want the best seat without paying a premium price, I would recommend getting in line as soon as you can. Most places will open up very early and will have some type of breakfast special for you before the games tip off. (Remember, Vegas is on Pacific time, so noon Eastern games begin at 9 a.m here.) If you haven't been to Lagasse's Stadium, that's a must. I would call ahead to see what the food and beverage minimum will be for that day just to make sure you'll want to spend that much.
---
Headed out to the desert for the first weekend of the tourney with a group of 10 guys. For the most part it will be everybody's first time in Vegas. Any suggestions on where to watch the games? — Mitchell G 
Going with a group that large is always a challenge, because pleasing everyone can be tough. I would look into a VIP box at the Westgate. They have deals for premium seating for large groups to view their massive HD screens and all the food and drink you can consume over the course of a day.
Another spot I'd look into is a private suite at Lagasse's Stadium. They have different-sized rooms that will offer your own space to party and have a blast watching games. The thing about Vegas is that you know you are going to spend money. How you spend it will determine your experience. Plan ahead and you will have a blast.
---
This will be my fifth year of spending opening weekend in Vegas for March Madness. Where can people go hang out and watch all the games besides the Orleans Ballroom? As great as the Orleans ballroom is, it's always packed. — Antonio E
It's Vegas during the tournament, so your options will be plentiful. It's a matter of choosing the atmosphere that you want to experience.  I'm going to assume you are looking for a party, and I would say one of the best places right now is Top Golf behind MGM. You can dance, drink, gamble, hit golf balls, eat good food, and watch basketball on their massive projection screens. I'm a big fan.
---
This is my first time that I will be in Vegas for the tourney (opening weekend). I know the sportsbooks will be packed, so where is the best spot to watch the games? Is it still at the sportsbooks or other bars? — Neil T
There are so many options for watching games, it really comes down to your personal preference. I'm someone who really likes to watch the games (rather than go wild partying) when I have money on them. So I tend to look to the places where I know others feel the same way. The Westgate, Venetian and the MGM sportsbooks are normally filled with players who are focused on the play on the floor and not the play on the tables. Everywhere is crowded unless you want to get off the Strip. If that's the case, I would go to Rampart Casino's new sportsbook or Red Rock's sportsbook. Both are going to be busy, but not too crazy.
---
Top photo credit: Kirby Lee – USA TODAY Sports