What's New in Sports Betting? Bookmakers Discuss 2018 Trends, Tech
Credit:
Kirby Lee – USA TODAY Sports
Access our premium betting tools and in-depth coverage and value analysis by subscribing here.
Sports gambling is hot. Sweating out games has never been more accepted and more interesting than it is right now, and we are on the verge of a possibly historic Supreme Court decision that could legalize sports gambling for millions more in America.
While the nation eagerly awaits the potentially game-changing ruling, the sports betting industry is still rapidly developing, with new innovations and evolving customer preferences altering the landscape.
I had a chance to ask several sportsbook operators about what's new in the industry in 2018 — and what's in store for bettors in the near future.
The four sportsbook executives surveyed are:
Matt Holt, VP of Business Development, CG Technology, and COO of CG Analytics
Jay Kornegay, Director of the LV Superbook at the Westgate
Kevin Bradley, Sportsbook Manager at Bovada.LV
Dave Mason, Sportsbook Brand Manager at Betonline.AG
Note: A few of the responses below have been lightly edited for clarity
---
What trends are you, as a bookmaker, noticing at your casino?
Matt Holt: The trends in NBA regular season betting see large disparities in betting on games involving teams that are supposedly tanking and teams that are in playoff contention. Also, information has become more prominent in NBA betting than ever before with the number of players that rest. Thus, the overnight handle is at an all-time low in NBA, and the amount of action bet in the last hour before game time has increased dramatically.
Jay Kornegay: We're noticing more money parlays wagered on all sports. Guests are comfortable winning less but more often.
Kevin Bradley: The two main things that stand out are simply that players like favorites and overs, but from a futures perspective, we see a lot of "hot" action, meaning when a team is hot we get hit up. For example, the Vegas Golden Knights, who were at one point 100-1, are now favorites at 6-1.
Dave Mason: NBA and college basketball getting the most action with the NHL a distant third. Soccer — especially Champions League — continues to get steady action; it's definitely helped out by so many games offered on a daily basis.
---
What sports are getting more action now than before?
Holt: Obviously there are significantly more college football games on Saturdays than there are NFL games on Sundays, so the per-game handle is still certainly heavily in favor of NFL, but even the thought of college football Saturdays as a whole outperforming NFL Sundays would have been unimaginable just a decade ago. Now it has become the norm and is a testament to the steady growth of in terms of popularity and betting on college football in the last 10-15 years.
Kornegay: Here is Vegas, it's obvious the Golden Knights have had a huge impact at the betting windows. We'll set records for hockey handle on both the future book and games. If they win the Stanley Cup? Well… let's talk about that later. It could be a huge hit if they hoist the Cup on the Strip.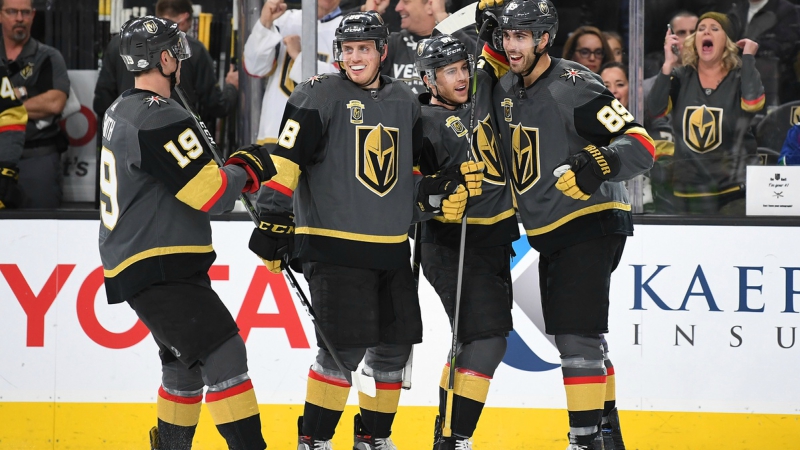 Bradley: This is a tricky question since a lot depends on season, but live wagering across all sports now accounts for about one-third of all wagers. So, live wagering across the board is the new trend.
Mason: Right now, the NBA is the biggest bet sport with college basketball a somewhat close second. However, in another two weeks college hoops will take center stage with the NCAA Tournament. The average nationally televised NBA game does about 40% more action than the average nationally televised NCAA basketball game around this time of the year. In a couple of weeks, the college games will be getting about 25% more action than the NBA games.
---
What new types of bets are now popular in your book?
Holt: Props in general, but especially player props continue to be one of the fastest growing bet types with customers. Sharp and public customers love player props, and the growth in this wager type the last couple years has been astonishing. In fact, we offer more player props on more events than we ever have before due to the rapidly growing demand for this product. Also, while the NFL is still king, there were more weekends where college football Saturdays did more handle than NFL Sundays.
Kornegay: Mobile apps continue to rise as more players are getting comfortable utilizing them. More capital is dedicated to the Race & Sports books, and handle numbers continue to rise across the board. Hold percentages continue to go down as more educated players are using the mobile app. In addition, the general public is more educated than ever.
Bradley: Exotic prop bets are always exciting for bettors, but live wagering has really increased in the last couple years in North America.
Mason: The NFL Combine was last week, and odds were up on such things as 40 times and bench press numbers. Players always love a reason to bet on football.
---
What betting tech innovations are in the works?
Kornegay: Next year, SuperContest contestants will be able to submit their weekly selections via the app (only within the state borders). It's huge benefit for Nevada residents. Enhancements to the app, betting options and player rewards are all in the works. We also just opened our new WOW (World of Westgate) rewards program.
Bradley: We have implemented features, such as over-limit requests and request your own props, all in an effort to be more consumer friendly.
Mason: BetOnline.ag's new player props software went live a couple of months ago. With this software, our players can build their own props and odds and create their own matchups between different players. With all of the options, there are countless betting opportunities for our customers to bet on player props for professional sports.
---
Top Photo Credit: Kirby Lee – USA TODAY Sports