Sports Betting Legalization: Biggest Issues Preventing Widespread Wagering
Credit:
Andrew P. Scott-USA TODAY NETWORK. Pictured: The U.S. Capitol
The Wire Act may cause some important stakeholders to move slowly into the Internet gambling space.
It's a monumental task to get new state gambling laws passed, due to the level of approval needed and, in some states, the challenge of renegotiating Tribal Gaming compacts.
There's always the possibility sports leagues could target gaming operators with lawsuits if they don't get their desired integrity fees.
It's been more than two months since the Supreme Court ruled the Professional and Amateur Sports Protection Act (PASPA) unconstitutional and opened the doors for states to legalize sports betting. Some legislators across the country have jumped at the opportunity and have drafted bills to introduce legalized betting to their constituents, while other politicians are completely against the idea.
Count Sen. Orrin Hatch, R-Utah, who wrote a column about sports betting May, among the latter:
"So while some may cheer last Monday's Supreme Court decision to lift federal controls on sports gambling, I am not one of them. And I am not alone."
Elected officials such as Hatch speak for a certain segment of the general population that opposes expanded gambling on moral grounds and/or is fearful of the societal costs associated with widely available betting options.
In short, legal sports betting continues to face a variety of threats across the country. Let's break them down into three categories.
---
>> Sign up for The Action Network's daily newsletter to get the smartest conversation delivered into your inbox each morning.
---
Federal Level
Several federal statutes could impede the growth of sports betting, but the Wire Act has been most frequently cited as the biggest hindrance.
Passed in 1961, the Wire Act was enacted for the express purpose of stopping bookies from receiving information through wired communications, which they could use to adjust their lines.
Most believe that the federal government is not likely to interfere with states' rights, especially if sports gambling spreads, but the Wire Act continues to be a subject that interests members of Congress.
Sens. Lindsey Graham, R-S.C., and Dianne Feinstein, D-Calif., pressed Attorney General Jeff Sessions and Deputy Attorney General Rod Rosenstein on the Wire Act in their confirmation hearings and in private letters.
In the letter to Rosenstein, the senators stated: "Internet gambling takes gambling too far. It preys on children and society's most vulnerable."
The Wire Act, when coupled with the 2006 Unlawful Internet Gambling Enforcement Act, creates a fierce tandem that may cause some important stakeholders to move slowly into the internet gambling space.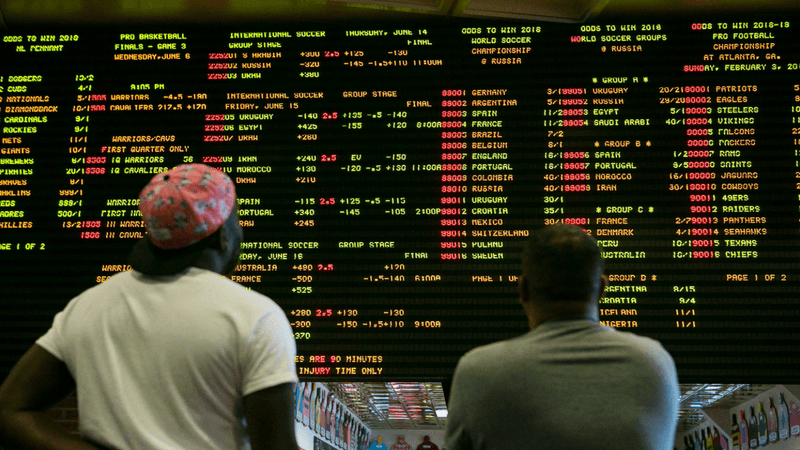 Suchat Pederson/The News Journal via USA TODAY NETWORK, Pictured: Delaware sportsbook
Many states appear to be waiting on the federal government to clarify its stance on these statutes before drafting legislation.
It would be great if the Department of Justice issued a policy statement with regard to online sports betting enforcement, but the odds of that coming in the next couple of months are about as good as the Twins winning the World Series this year.
It is possible — the Twins aren't the Orioles — but it's not likely to happen.
The other big unknown at the federal level is whether Congress will introduce and ultimately pass a new bill. While the horses have left the barn with respect to the passing of a revised PASPA bill, Congress could still make expansion difficult if it so desired. For instance, an increase in the federal excise tax could have consequences for operators, especially when you consider how some states are already burdened with absurd tax rates.
---
>> Download The Action Network App to get real-time odds, track your bets and follow all of our experts' picks.
---
State Level
At the state level, the issues are much more nuanced.
The biggest challenge is getting state laws passed, which is a monumental task. Gambling expansion is often a controversial issue, and most states have a very limited gambling infrastructure and restrictive constitutions.
A number of states require a two-step process to legalize sports betting, mandating the passage of a bill by the legislature followed by a referendum by the voters in the state.
That, if nothing else, is incredibly time-consuming and costly.
The issue of perception also looms: Many state legislators — especially in certain areas of the country — do not want to be associated with gambling of any sort, which can make passage difficult.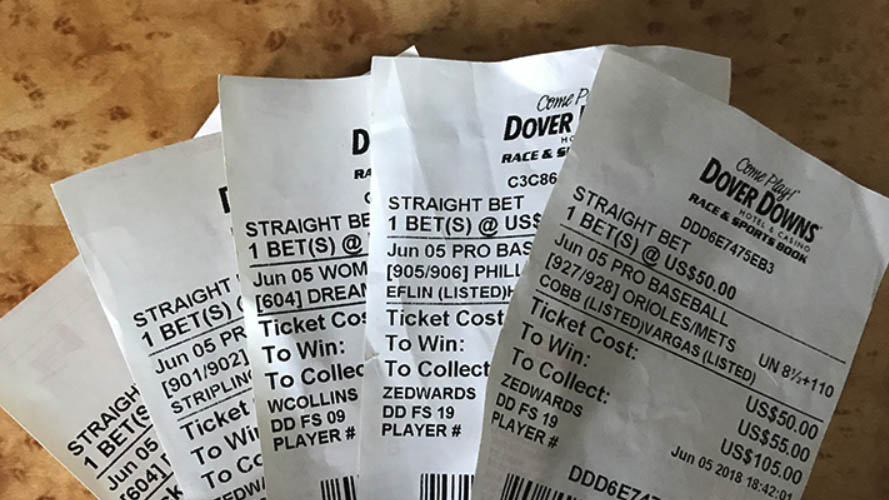 Betting tickets from Delaware's Dover Downs. Courtesy of Lauren Joffe.
And then there's the challenge of renegotiating tribal gaming compacts. For states with a Native American presence — notably California, Arizona, Florida and Wisconsin — this process doesn't figure to be easy or uncomplicated.
Despite these issues, the most underdiscussed threat to state-level gambling is the most obvious: taxes. Pennsylvania's sports betting bill included a tax rate of 36%. Contrast that with Nevada, whose tax rate is 6.75%.
High tax rates in states such as Pennsylvania are problematic, but considering the size of the state, operators will likely still want to have a presence. That may not be the same for smaller states that implement taxes at the same level, however.
For example, if South Dakota decides to legalize sports betting and tax the handle at 36%, the state would have extreme difficulty enticing companies to set up shop there.
Sports Leagues
In addition to hurdles in the legislative process, there remains a fair threat from the judicial process as well. As sports leagues have been striking out with their desired integrity fees, a lawsuit over the ownership of data may be inevitable.
The likelihood of the sports leagues being successful in claiming a property interest in the scores of games is near zero, but the leagues may still try to litigate. As we all know, lawsuits (or the threat of lawsuits) can induce a company to settle.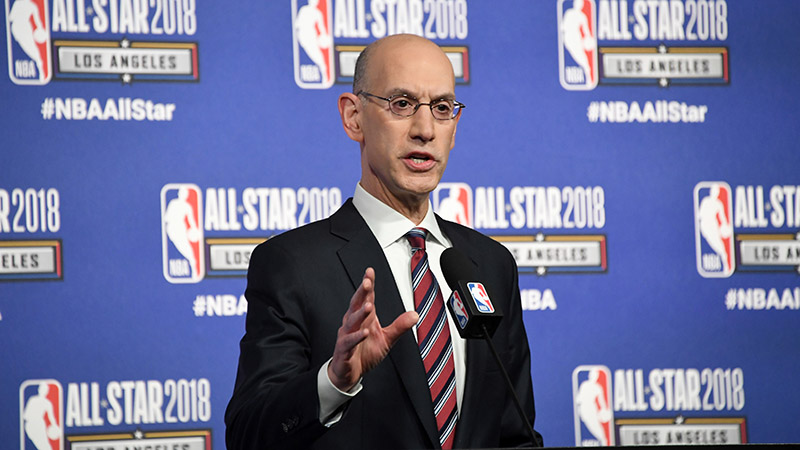 Kirby Lee-USA TODAY Sports. Pictured: Adam Silver
The sports leagues may have rights to some data — private data they generate themselves — but they're claiming a right to own a larger swath of information, which is why state legislators have thus far refused to award integrity fees.
Gaming operators could be the target with the next wave of lawsuits, and they may be more willing to pay the sports leagues to go away than state legislators who have to face voters on a regular basis.
The risk for the operators? While the two sides argue over who owns what, the sports leagues could seek an injunction to temporarily halt wagering pending resolution of the case.
---
More Sports Betting Legalization Coverage