Alabama Sports Betting
AL Online Sportsbook Updates 2022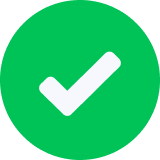 Updated May 6, 2022
Sports betting is not legal in Alabama.
Lawmakers tried once again to legalize sports betting in 2022, but were unable to pass either of two Senate bills before adjourning for the year. Sports betting's been a tougher sell in the Deep South, which currently restricts mobile wagering to 55 of Louisiana's 64 parishes.
Alabama is one of the only states without a lottery and historically its lawmakers have been resistant to gaming expansion. Two of Alabama's neighbors, Tennessee and Mississippi allow sports betting, though Mississippi restricts it to casinos. If and when Alabama legalizes it's reasonable to expect a model similar to Tennessee's, where only online betting is legal.
While there is no legalized sports betting in Alabama at this time, there is another alternative available to residents of the Yellowhammer State. PrizePicks, a Daily Fantasy Sports (DFS) provider, offers users an opportunity to bet on player props across a variety of sports leagues. In comparison to other DFS sites, though, users are not competing against one another, but instead, have to choose over/under totals on player stat lines for a given contest. For example, state residents can bet on their favorite AL college players like Jaden Shackelford or Jabari Smith throughout March Madness on PrizePicks.
Alabama residents can claim their PrizePicks code ACTION, which gives $100 in first-time deposit matching!
Alabama Sports Betting Key Takeaways
| | |
| --- | --- |
| ⚖️ Is online sports betting legal in Alabama? | No, sports betting is not legal yet. Two sports betting bills (SB 293 & 294) were approved by the AL Tourism Committee in 2022, but failed to receive a floor vote before the end of the legislative session. |
| 🗓️ When can I place legal sports betting wagers in Alabama? | Likely 2024 or later |
| 💸 What are the eligibility requirements to wager in AL? | Once legalized, you must be 19 years of age and physically in the state of Alabama to place bets. |
| 📒 What online sportsbooks/DFS providers are available in Alabama? | PrizePicks is the only DFS provider currently available to AL residents. |
| 🏈 What sports will I be able to bet on? | When sports betting becomes legalized in Alabama, we expect that bettors can bet on all the major league sports (NFL, NBA, MLB, MLS, NHL) and more such as European basketball leagues, cricket and rugby. |
PrizePicks is currently available in many states throughout the U.S. and is among the best and unique DFS providers in the market. It's as simple as placing your bets, picking their favorite players from the Alabama Crimson Tide or Auburn Tigers, and choosing over/under totals for a chance to win cash. New users can claim a deposit match on up to $100.
Please keep in mind that AL state residents are able to place their March Madness player prop picks on PrizePicks' newest contest, Prop Madness.
How to Sign up for PrizePicks in Alabama
Step 1. Sign up for the

PrizePicks app

using the promo code "ACTION."
Step 2. In the app (or on your desktop), select the "Deposit" button in the top right corner of the page.
Step 3. Select the amount of money that you want to deposit and the funding source (PayPal, credit, etc)
Step 4. Submit deposit. Once the deposit is submitted and credited to your account, you'll automatically be given the promotional value matching your initial deposit (up to $100).
Alabama Sports Betting Background and Tips
Alabama Sports Betting Background
Lawmakers have tried for years to legalize sports betting, but a myriad of obstacles, including the lack of a state lottery and religious opposition to gaming, have made it a difficult task.
They got close this past year after the Senate Tourism committee advanced two separate sports betting proposals, one that would have brought the question of legalization before voters on the November ballot. But ultimately it failed to get enough support for a floor vote. Lawmakers hopeful for gaming will likely try a similar approach next year.
Whenever Alabama legalizes sports betting it will likely be regulated by the Alabama Education Lottery and Gambling Commission.
There is speculation that future legislation is more likely to be successful than past attempts as several of the states bordering AL have already begun passing sports betting bills. In addition, studies have recently been commissioned by the state to estimate the approximate revenue to be made through legalized sports betting.
Alabama Sports Betting Tips
Sports Betting for Potential Bettors
Sports betting isn't currently legal in AL, but is expected to be by late 2022 or 2023. Want to get ahead of the curve? Check out our sports betting tips for beginners so you can get started, whether you want to bet on the Alabama Crimson Tide or Auburn Tigers.
Sports Betting Glossary
The sports betting lexicon is vast and sometimes confusing, especially to new bettors. Check out our sports betting glossary to get up to speed with every term you might need to know before placing a parlay or prop bet on your favorite AL college football and basketball teams.
Sports Betting Mistakes to Avoid
Betting on your favorite teams like the Auburn Tigers might seem like a no-brainer, but you need to be careful if you're going to stay healthy all around in the sports betting world.
Here are some betting mistakes to avoid.
Alabama Sports Betting Timeline
April 7, 2022

The Alabama legislature adjourns for 2022 without voting on a sports betting bill.

March 10, 2022

The Senate Tourism Committee approves two bills to bring the question of legal sports betting to the November ballot.

March 3, 2022

Sen. Greg Albritton introduces two bills that would put legal sports betting to a ballot vote.

Mary 17, 2021

The Alabama legislature adjourns without the House of Representatives voting on a sports betting bill.

April 13, 2021

The Alabama Senate passes a constitutional amendment that would allow voters to legalize, on the November ballot, sports betting, casino-style gaming and a state lottery.
Alabama Teams to Bet On
While the Yellowhammer State has no professional sports teams to bet on, there's no shortage of college and minor league teams. Here are the most popularly bet on teams from AL:
Alabama Crimson Tide

Auburn Tigers

UAB Blazers
College Sports Teams in Alabama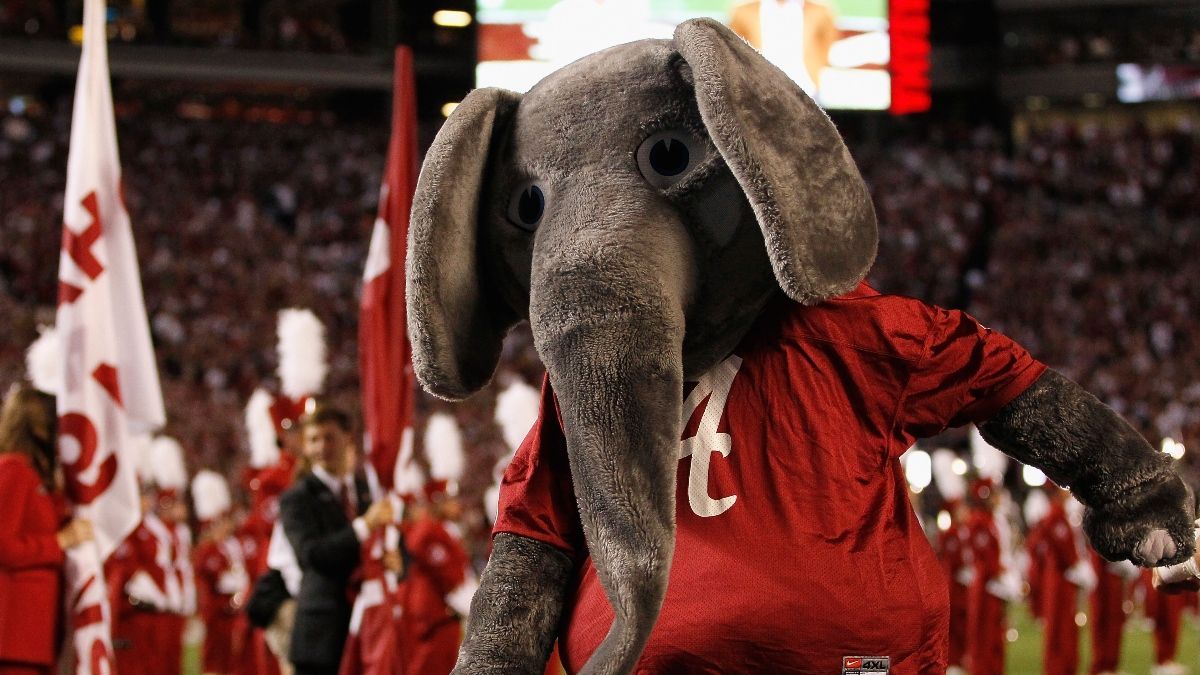 College Football Betting in Alabama
Alabama Crimson Tide Football
Behind their 33 Conference and 16 Division titles and storied history, the Crimson Tide have won three College Football National Championships in the last eight seasons ('15, '17, '20) and lost only two games (40-2) within that span. For the first time in their history, the Crimson Tide produced back-to-back Heisman winners in DeVonta Smith and Bryce Young in 2020 and 2021, respectively. As a part of the SEC Division, their biggest rivals are the Auburn Tigers, Tennessee Volunteers, and LSU Tigers. The Crimson Tide play their home games at the Bryant-Denny Stadium in Tuscaloosa, AL and are coached by famed coach Nick Saban.
Auburn Tigers Football
The Tigers have won 16 Conference and 10 Division titles. Their last Conference title appearance was in 2017, where they were handily defeated by the Georgia Bulldogs. Cam Newton is their third and last Heisman winner back in 2010. While they may not have as many conference titles as the Crimson Tide, the Tigers are always among the top teams in the SEC. The Tigers play their home games at the Pat Dye Field Stadium in Auburn, AL and are coached by Bryan Harsin.
South Alabama Jaguars Football
The Jaguars team was created back in 2009 and play in the Sun Belt Conference. With the departure of their first two coaches, the Jags are looking to put the past behind them and make a name for themselves in the Yellowhammer State. The Jaguars host their games at the Hancock Whitney Stadium in Mobile, AL and are coached by Kane Wommack.
University of Alabama Blazers Football
In their 31st season, the Blazers have won two Conference and three Division titles as part of Conference USA. The Blazers play at the Protective Stadium in Birmingham, AL and are coached by Bill Clark.
College Basketball Betting in Alabama
Alabama Crimson Tide Men's Basketball
Although they are not as successful as their college football team, the men's Crimson Tide basketball franchise has made regular appearances in the NCAA Tournament. Alabama was the #2 seed during the 2021 NCAA Tournament but were knocked off in the Sweet Sixteen by UCLA. They play their home games Coleman Coliseum in Tuscaloosa, AL and are coached by Nate Oats.
Alabama Crimson Tide Women's Basketball
The women's Crimson Tide basketball franchise also has had their struggles and haven't won an NCAA Tournament Championship yet. Despite several appearances in the NCAA Tournament, the women's team had a 20-year drought (between 1999-2021) before qualifying for the tournament again in 2021 as the 7th seed. They lost in the second round of the NCAA Tournament but were eliminated by (#2 seed) Maryland. They play their home games Coleman Coliseum in Tuscaloosa, AL and are coached by Kristy Curry.
If you would like to bet with insight on college basketball, check out these resources:
Alabama Locations
Alabama Sporting Locations
Action will provide updated sports betting locations for Alabama once legislations has passed and locations have been established. Stay tuned!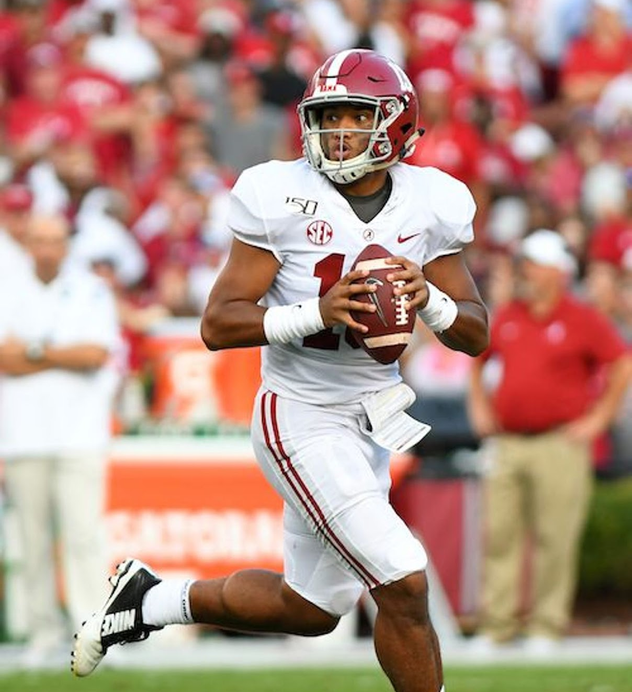 Alabama Sports Betting FAQ
Commonly asked questions about sports betting in the Yellowhammer State.
Is it legal to bet on sports in Alabama?
Who will regulate online sports betting and internet gaming in Alabama?
Is it legal to bet on college sports in Alabama?