CS:GO Betting Odds, Picks and Preview: Flashpoint Season 1 (April 1-2, 2020)
Credit:
Hannah Foslien/Getty Images
Flashpoint isn't just a tournament, it's more of a league. The only difference is that this one is owned and run by different eSports organizations. Flashpoint 1 is the inaugural season of the new Counter-Strike organization-owned league headed up by Cloud9 and Immortals Gaming Club.
The season features eight permanent members as well as 4 qualified teams competing over a $1 Million prize pool.
The season was originally planned to have its finals in Stockholm but was moved entirely to the FACEIT Studio in Los Angeles due to the ongoing COVID-19 pandemic. The league later migrated entirely online and it is unknown whether the rest of the competition will be played online or if there will be offline finals.
The opening stages of this tournament were divided into two phases — both of which featured three double-elimination (GSL) format groups with each set consisting of four teams. All matches are played in best-of-3 format.
Phase 1 ended on March 24th and it featured 3 winners: MAD Lions won Group A, MIBR won Group B, while Cloud9 were victorious in Group C. Once the first phase was completed, teams were re-drafted into new groups for Phase 2 of this CS:GO tournament. Teams are earning points throughout both phases and after Phase 2 ends, the top eight point-earners will move into the finals, which are double-elimination.
With that in mind, let's analyze a few matchups I really like:
Phase 2, Group B
Dignitas (-133) vs Orgless (+109) | Total: 2.5 Maps (+106/-128)
Time: Wednesday, 1 p.m. ET
The first match of the day in the Group B is really interesting. These two teams already faced off twice. First, they met in the upper-bracket of Round 1, where Dignitas won, 2-1. They met again in the lower-bracket finals of Group C, where Orgless took the win by the same 2-1 scoreline.
Dignitas' best map seems to be Nuke. They have an 86% win percentage on Nuke and beat Orgless on that map in both meetings. On the other hand, Orgless seems to do its best work on Mirage, with an 80% win ratio there. Dignitas rarely plays on Mirage, but they did lose to Orgless, 16-4, on that map in their last meeting.
they won that map in both meetings, while Orgless crushed them on Mirage, 16-4, the last time they played. Depending on how the map pool shakes out, I think both teams will have a chance in this matchup.
Both contests between these two teams needed 3 maps and I believe that trend will continue this time around, making the Over 2.5 maps a good bet. As far as picking a winner, I would slightly lean to Dignitas but that is reflected in the odds already.
Pick: Over 2.5 maps
---
Gen.G (-103) vs MIBR (-118) | Total: 2.5 Maps(+108/-130)
Time: Wednesday, 4 p.m. ET
These two teams played seven days ago in the Phase 1, Group B consolidation final. MIBR won that match on 2 Maps, beating Gen.G, 16-11, on Inferno and, 16-13, on Mirage.
MIBR is the bookmaker's favorite here, but Gen.G sits 16th on HTLV's CS:GO current CS:GO Rankings, compared to 24th for MIBR. That being said, MIBR is in better form with four wins from their last five matches compared to three wins in five for Gen.G.
It seems like MIBR's new lineup featuring meyern is struggling and that explains their drop in the rankings. If they want to compete against Tier 1 teams in the future they will need to do a lot of work, or make a lineup change.
I think we can expect a surprise here. Gen.G has a better chance to win this match than their odds indicate. Gen.G's last match was a 2-0 win over Dignitas in a strong performance and they have a better win percentage than MIBR on five of the seven maps.
Pick: Gen.G -103
---
Phase 2, Group C
FunPlus Phoenix (-110) vs Chaos (-110) | Total: 2.5 Maps (+115/-139)
Time: Thursday, 1 p.m ET
FunPlus Phoenix decided to drop their whole CS:GO squad in the middle of Phase 1 after one of their players signed for Astralis. Starting on March 29 they brought in a new lineup consisting of young North American hopefuls. This means this is basically their second official match in Flashpoint Season 1. They lost to c0ntact, 2-1, in their first match together.
On the other side, Chaos had high hopes that their squad could make a run on the North American circuit. Those expectations were dampened a bit with a loss in Round 1 of Phase 2. That means that loser of this game will be eliminated from Group C and won't be able to boost their points to qualify for the postseason.
Even though the bookmakers make this an even match, I make Chaos a slight favorite. If they manage to draft the map of their choice (Mirage), they will have a high chance of winning this match.
I would skip the Over/Under and just focus on the moneyline here, as the odds on Chaos are too good to pass up.
Pick: Chaos -110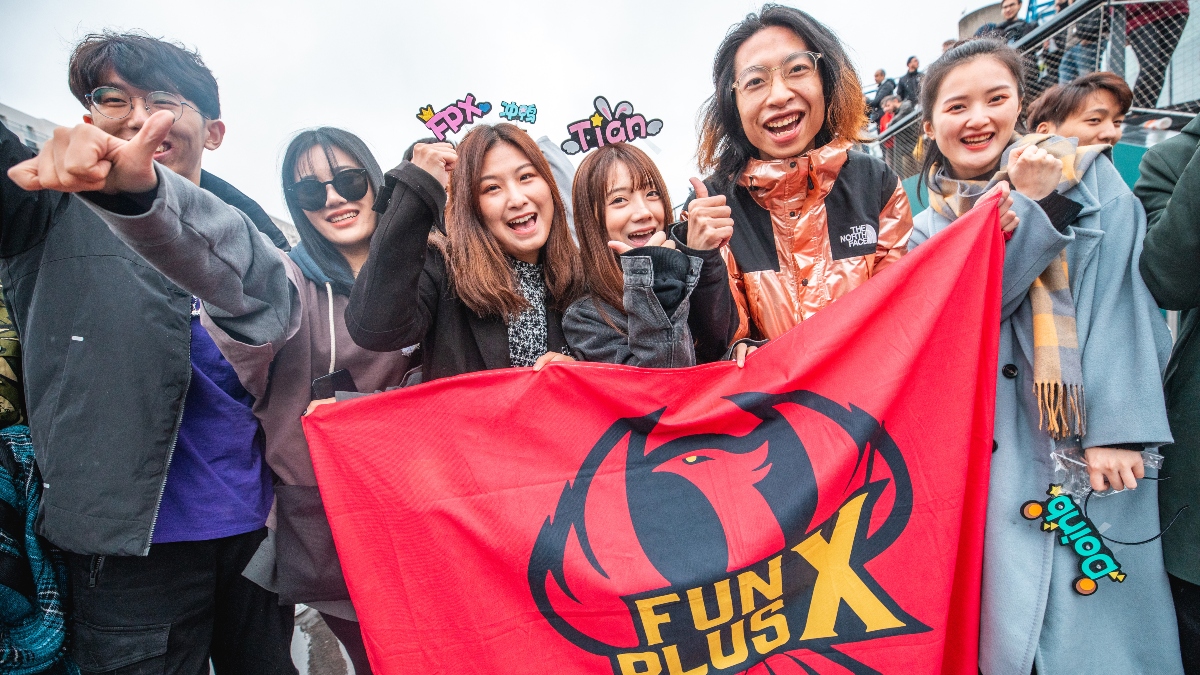 MAD Lions (-227) vs. c0ntact (+182) | Total: 2.5 Maps (+113/-137)
Time: Thursday, 4 p.m. ET
MAD Lions are a deserved big favorite in this match. Not only are they ranked much higher (13th vs. 26th) the young Danish team have won four of their last five matches and have responded well to a roster change. In fact, they may be playing better now than they were before the switch.
MAD Lions already beat c0ntact, 2-0, on their way to winning Group A in Phase 1 and I don't see them having any issues in this match, either. The only cause for concern here is that their new player, AcilioN has only played four matches with the core players.
Sure, c0ntact can pull a surprise on one map, depending on how the draft shakes out, but MAD Lions have a better win percentage on five of the seven maps.
Pick: MAD Lions -227
How would you rate this article?