2021 Fantasy QB Draft Guide: When To Target Patrick Mahomes, Lamar Jackson & the Top 12 QBs By ADP
Credit:
Getty Images. Pictured: Chiefs QB Patrick Mahomes
Sean Koerner — the No. 1 fantasy football draft ranker of 2019 — runs through his analysis of the top 12 quarterbacks based on Average Draft Position (ADP) at BestBall10s. Find his comprehensive guide to drafting quarterbacks in his 2021 Draft Tiers and his real-time rankings in our 2021 Fantasy Draft Kit.
---
1. Patrick Mahomes, Chiefs
When it comes to drafting Mahomes, the main question we'll be asking ourselves is: "How early is too early?"
He's going to be the best QB in the league for the next five to 10 years — so I say this with all due respect — but don't draft him. He is my clear No. 1 at QB and is sure to break a myriad of records with 17 games, but there are five QBs behind him with overall QB1 upside you can draft for cheaper. I'd rather let someone else take the first QB off the board.
Opt instead to invest in Mahomes through Tyreek Hill, Travis Kelce and Clyde Edwards-Helaire or take a flier Mecole Hardman or Byron Pringle.
2. Josh Allen, Bills
There are plenty of reasons to believe Allen can repeat as the overall QB1 in 2021. That said, last season was probably his ceiling and I can't help but think he will regress a tad after taking such a massive leap as a passer.
He has the continuity on offense you like to see for young QBs, including with offensive coordinator Brian Daboll and All-Pro WR Stefon Diggs. Gabriel Davis will only be better in Year 2, and Emmanuel Sanders should fill in nicely for John Brown.
Allen's rushing ability gives him a high weekly floor/ceiling combo and he seems like a safe bet for eight or more rushing TDs for a fourth straight season.
I view Allen as a top-two QB on a similar level as Mahomes.
3. Kyler Murray, Cardinals
Murray flashed QB1 potential last season before his shoulder injury — he was the QB1 in Weeks 1-9 before then fell to QB10 from Weeks 10-17 — so I'm excited to see what he looks like in 2021.
The Year 3 QB should have even more chemistry with DeAndre Hopkins in their second season together, especially if the Cardinals can expand his route tree.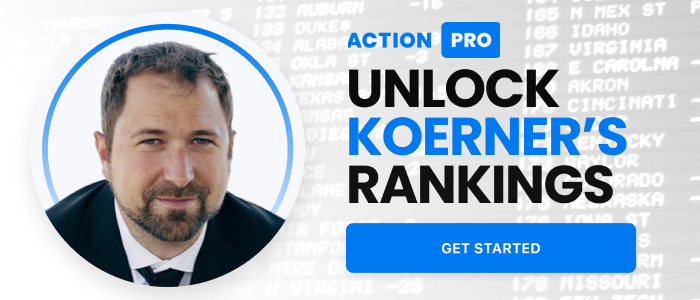 Arizona's addition of center Rodney Hudson is great news for Murray, as are the additions of wideouts A.J. Green and rookie Rondale Moore. Moore should fit perfectly into this offense, hopefully taking over the Larry Fitzgerald role of getting the ball around the line of scrimmage.
This is an exciting group for Murray to work with and I see him as the QB3, but it's close between him and Lamar Jackson.
4. Lamar Jackson, Ravens
It's tough to say whether Jackson will be closer to his 2019 QB1 form or his 2020 QB10 form — but it's certainly worth buying the dip.
Even as a massive bust last year, he finished in the top 10. Now offensive coordinator Greg Roman has said he wants to expand the offense and attack downfield more, so Jackson should bounce back as a passer in 2021. His ADP feels right, and you're getting a player with legitimate overall QB1 upside for pretty good value.
5. Dak Prescott, Cowboys
The Cowboys' signal-caller is back!
He was the QB1 in Weeks 1-4 last year before his season-ending injury, averaging 422 passing yards per game. Now that's clearly unsustainable — and the result of throwing at an insane rate because Dallas' defense was giving up an average of 36.5 points per game over that stretch — but there is plenty to be excited about with Prescott this year.
He is equipped with arguably the NFL's best wide receiver trio in Amari Cooper, CeeDee Lamb and Michael Gallup. Prescott will also have an offensive line that's returning to full health, meaning opposing defenses are going to have a hard time slowing down this offense.
My only concern for Prescott is that he may not have the same rushing upside as he returns from a major ankle injury, but that was never his strongest suit. I'm totally fine with drafting him at ADP.
6. Russell Wilson, Seahawks
A question as old as time: Will Russ finally cook this season?
It's hard to say, but it certainly matters since it will dictate whether he'll be the QB1 (his ceiling) or the QB6 (his floor). For what it's worth, he's currently being drafted at QB6 after falling from QB1 for Weeks 1-8 to QB12 for Weeks 9-17 last season. Part of the reason behind that early success was Wilson cooking, but even more so it was because their defense didn't leave many other options before that unit became more balanced in the second half of the season.
New offensive coordinator Shane Waldron gives me hope with Wilson, especially coming from the Sean McVay coaching tree. Waldron should run an up-tempo offense that will allow Wilson to thrive — especially with D.K. Metcalf entering Year 3 for what should be a monster season.
Once Wilson is the best available QB on the board, he's worth considering and is really the last QB with QB1 upside.
7. Justin Herbert, Chargers
Herbert burst onto the scene last season, breaking a slew of rookie passing records — but I'm even more bullish on his future and this offense in 2021. The Year 2 QB will have to learn a new scheme under offensive coordinator Joe Lombardi, which will likely be an improvement but could lead to a bit of a slower start to the season.
Possible sophomore slump aside, I'm excited to see what Herbert looks like with an improved offensive line, though his ADP is a bit too high for my liking, especially when you can get Wilson for a similar price.
8. Aaron Rodgers, Packers
Rodgers made a splash with his MVP season in 2020 — and he made an even bigger splash this offseason when we all thought he wasn't long for Green Bay. He's locked in (for now), but I definitely expect some regression after his 9.1% touchdown rate last season.
That said, Rodgers offers an excellent floor and ceiling combo. Still, while he's worth his ADP as the QB8, I typically avoid drafting in the QB8-12 range because I can typically stream that level of production in-season.
9. Tom Brady, Buccaneers
What am I supposed to write, it's Tom Brady!
We can't underestimate him — as I said, it's Tom Brady — and especially not because of his potential ceiling heading into Year 2 in Tampa Bay. It didn't even take him a full preseason (courtesy of the pandemic) to learn a new offense after spending decades in a completely different system. Now Brady has a healthy MCL, more than a year under his belt with the Bucs and a Super Bowl title to defend.
Oh, and he's loaded with weapons at both WR and TE.
Brady could have a similar follow-up season to Peyton Manning's second year in Denver, when he threw for 55 touchdowns and 5,500 yards. The only downsides I could see here are that maybe he starts to decline at age 44, but that feels about as unlikely as the other 12 times, and maybe the Bucs defense will lower Brady's week-to-week upside by continuing to be elite and preventing shootouts.
I might not be taking Brady at QB9, but that's based on my overall draft plan of either getting a top-six QB or punting the position to stream it instead — but I certainly won't fault anyone who ends up with the GOAT on their roster.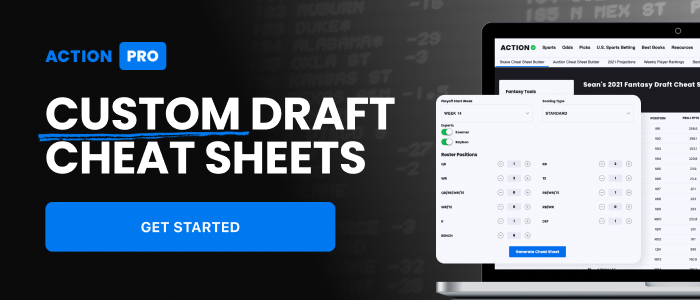 10. Jalen Hurts, Eagles
At QB10, I'm not saying I necessarily disagree with his ADP. However, Hurts has the most potential to put up top-three QB numbers of any QB outside the top six.
As he takes over in Philly this season, there is a non-zero chance he could have a breakout season à la Lamar Jackson in 2019 or Josh Allen in 2020. Hurts' rushing upside is a lock, which makes him more than worth the gamble at his ADP. If you're drafting a QB in this range, you might as well shoot for the moon, and it shouldn't kill you if Hurts ends up being a bust.
The Eagles' new offensive coordinator Shane Steichen helped Justin Herbert crush expectations last season en route to an NFL Offensive Rookie of the Year season. With weapons like Jalen Reagor, I only see upside for Hurts in 2021 so long as you can get him at value.
11. Matthew Stafford, Rams
Stafford is in Los Angeles in a QB swap for the ages, but the question now is if Sean McVay and the Rams' supporting cast can turn Stafford into a QB1.
Reading the tea leaves of the additions of DeSean Jackson and Tutu Atwell, McVay is planning a vertical element to the passing attack that we didn't see with Jared Goff under center. Prepare for McVay to open up the playbook and let Stafford throw deep and in the red zone this season.
I see Stafford elevating the entire offense in L.A., but once you get to this point in the draft, there's just no reason to reach at QB when you can get away with streaming the position. At QB11, you are spending enough draft capital that would require you to start him every week, even though there will be weeks when another QB on the waiver wire will be higher ranked.
Stafford makes sense in 2QB leagues, but there are other guys in the 2QB tier range you can get later.
12. Ryan Tannehill, Titans
Tannehill has been incredibly consistent since his breakout season with the Titans, scoring two-plus touchdowns (pass and rush) in 24 of his 26 starts.
Losing Arthur Smith and transitioning to new offensive coordinator Todd Downing might create a bit of a transition period, but Downing is in-house, so the offense shouldn't change too drastically. The Titans are a very run-heavy team, but more 11 personnel from Downing could have some upside for Tannehill — plus he still manages to post high pass and rush TDs despite Derrick Henry.
Losing Smith, Corey Davis and Jonnu Smith might spell trouble, but it's hard to overstate what Julio Jones could bring to Tennessee. Jones raises Tannehill's ceiling and floor, but he's still a tough bet at QB12. Jones missing time or Tannehill's efficiency falling just slightly could spell trouble.
How would you rate this article?
This site contains commercial content. We may be compensated for the links provided on this page. The content on this page is for informational purposes only. Action Network makes no representation or warranty as to the accuracy of the information given or the outcome of any game or event.